Puerto Rican Recipes: Traditional and Modern
This post may contain affiliate links which might earn us money. Please read my Disclosure and Privacy policies here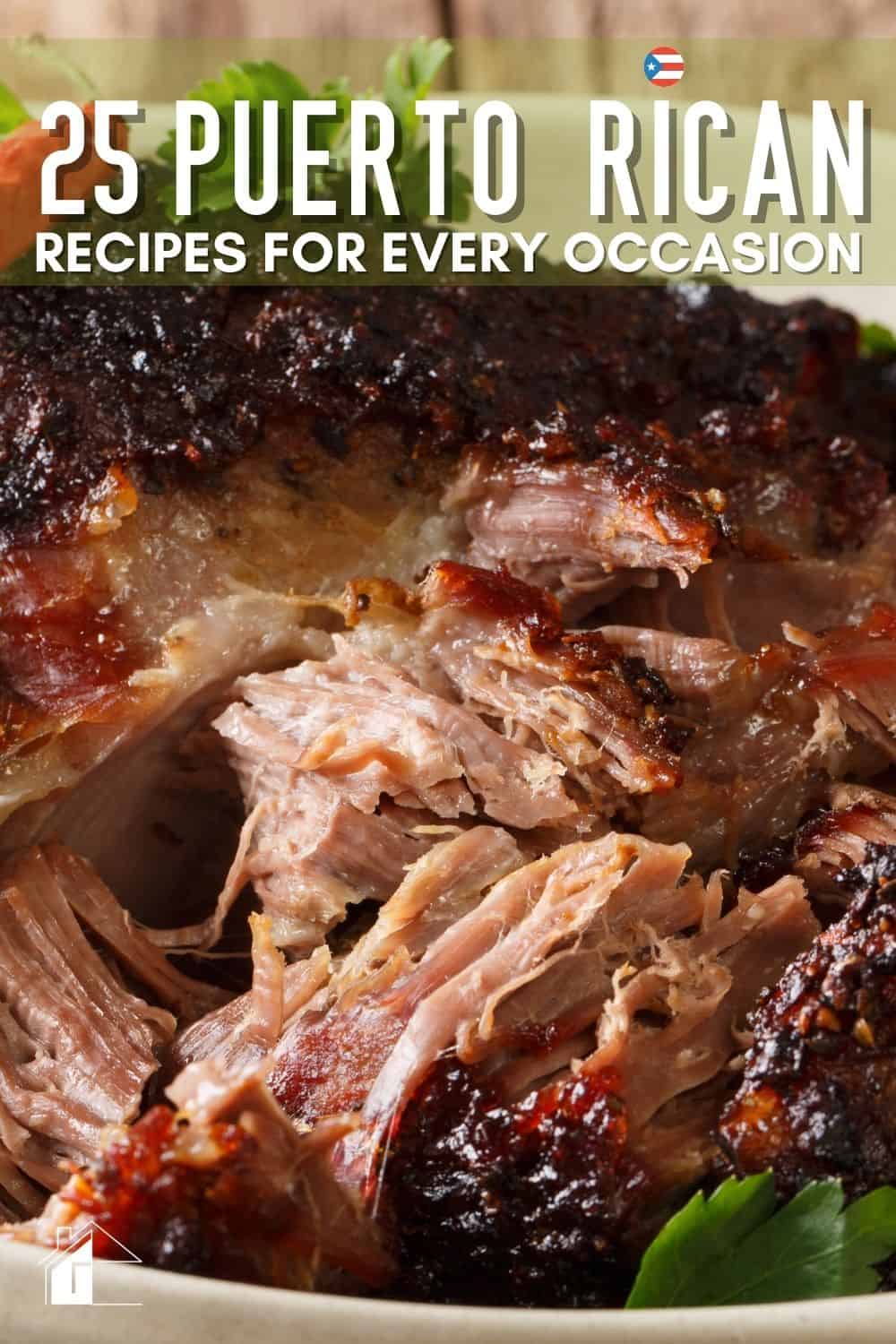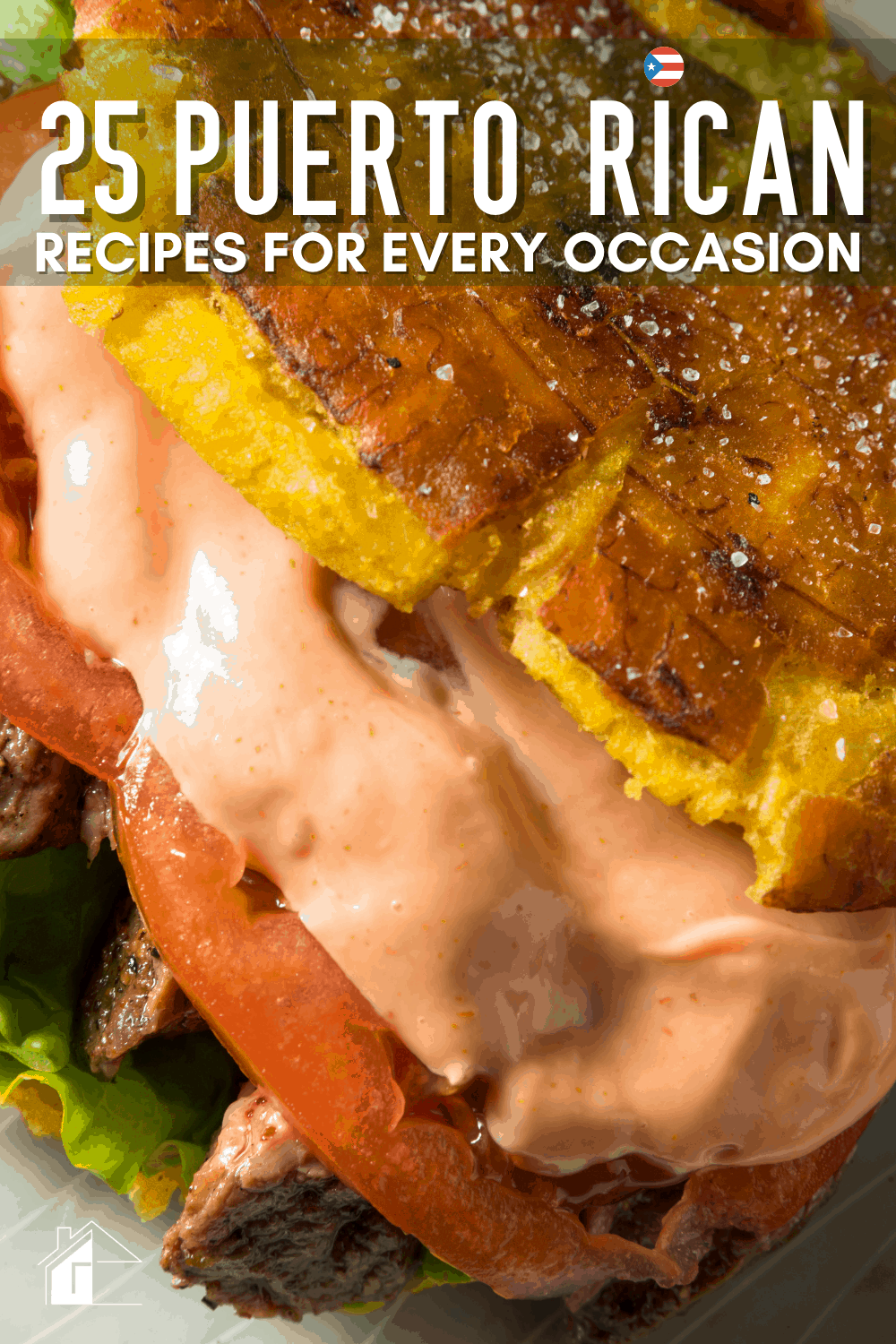 Puerto Rican food is delicious, and it's also quite diverse. The cuisine of Puerto Rico combines the cooking techniques of Taino Indians, African slaves, Spanish settlers, and other cultures to create a unique blend that has been passed down from generation to generation.
This blog post will explore some traditional Puerto Rican recipes as well as some modern ones too.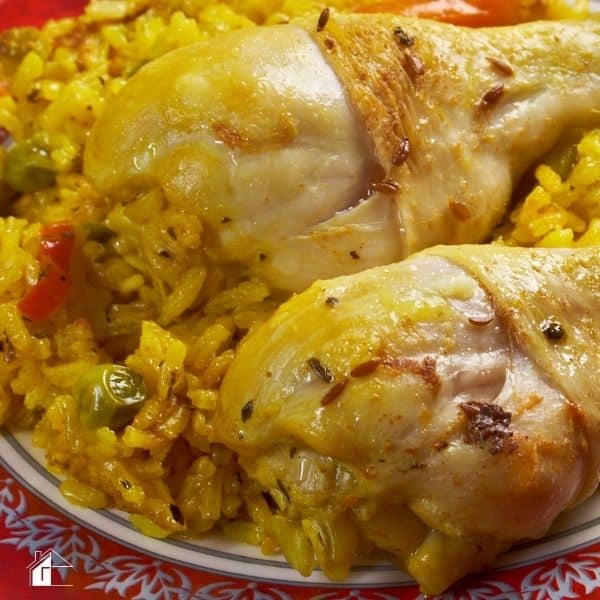 Arroz con Pollo
Puerto Rican cuisine has plenty of chicken recipes. One such example is Arroz con Pollo, which combines boneless skinless chicken thighs seasoned with sazon, sofrito, and other spices.
The chicken is then simmered in tomato sauce and water to create a rich, flavorful dish that's perfectly served alongside Puerto Rican Cabbage Salad or with tostones on the side.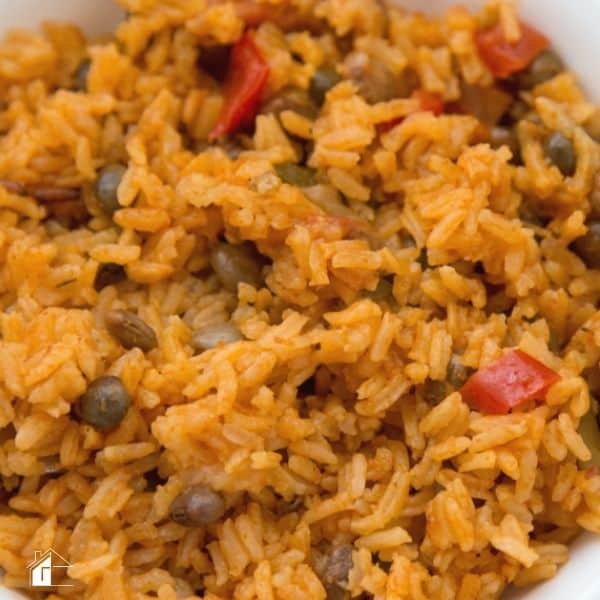 Arroz con Gandules
Another popular Puerto Rican recipe is Arroz con Gandules which combines rice and pigeon peas, seasoned with tomato sauce, sofrito, bay leaves (or laurel). It can be eaten as a main course meal without any accompaniment, but some people may choose to serve it with fried plantains because they go so well together!
Try Arroz con Gandules Instant Pot!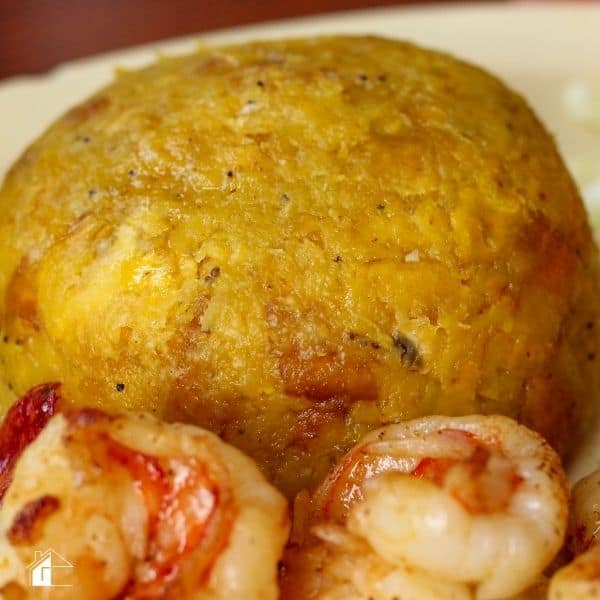 Mofongo
Mofongo is a prevalent Puerto Rican dish. It is usually made with green plantains but can also be made from yellow or red ones. Once the plantain has been peeled and cut into slices, it needs to go through boiling in water mixed with salt; this will help soften them up so they are easier to mash.
Mofongo is mashed together with garlic cloves, pork rinds, and other ingredients. It is usually served with a spicy sauce made out of sofrito, vinegar (or lime juice), and hot peppers.
Mofongo can be an appetizer or a meal, depending on what you put in it and how much meat you want to add. It's best served when hot., but it can be eaten at room temperature as well.
There are many different ways of making Mofongo, with some people adding shrimp, garlic, steak meat, chicken, and even crab.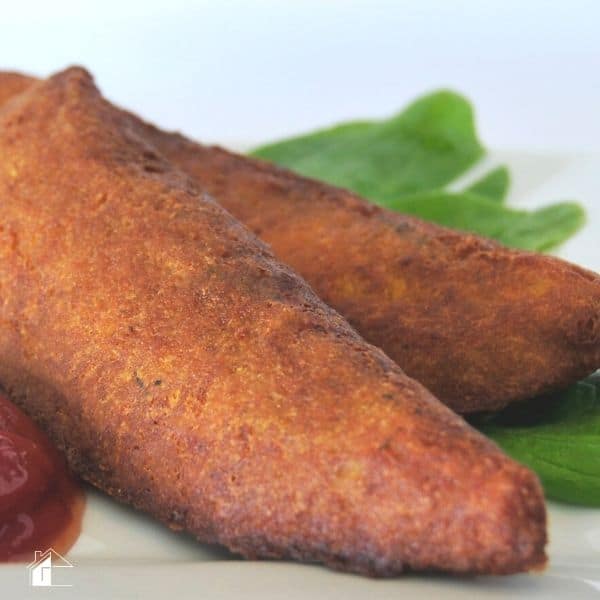 Alcapurrias
Alcapurrias are another popular Puerto Rican dish. They are fried dough balls that are stuffed with or pork. The dough is made of grated yuca and green plantains.
They are stuffed and rolled into cylinders and deep-fried until the alcapurrias are crispy on the outside.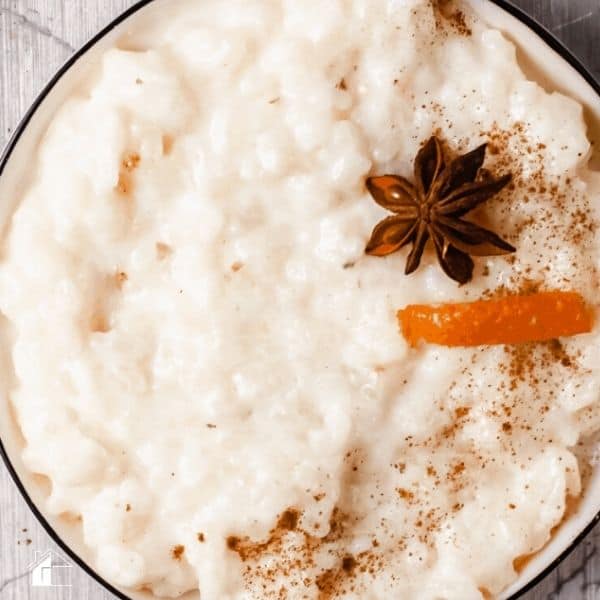 Arroz con Leche
Arroz con leche is the most popular Puerto Rican rice dish. It is made with long-grain white rice, milk (or a combination of evaporated and condensed milk), cinnamon sticks, cloves, salt, raisins, or sugar.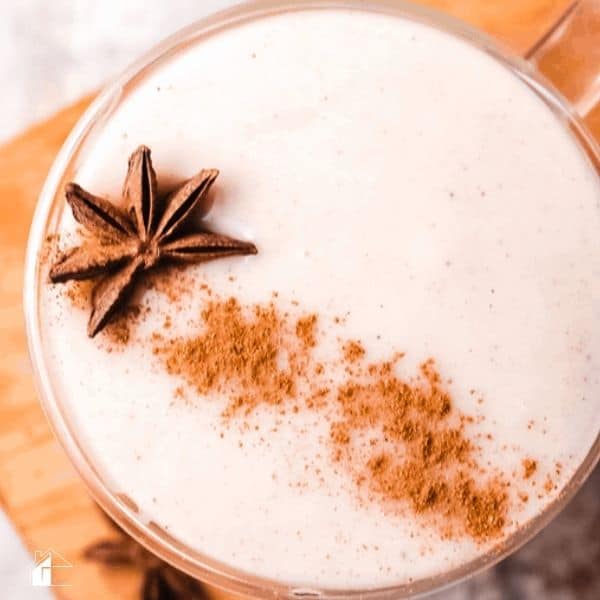 Tembleque
Tembleque is a Puerto Rican pudding. It is made with whole milk, cornstarch, sugar, and condensed milk.
The ingredients are mixed in a bowl or pot on the stove until they become thick enough to coat the back of a spoon when stirred slowly.
Pollo Frito
Pollo Frito, or fried chicken, can be found throughout most Latin American countries, but there's no doubt that Puerto Ricans make them unique! These delicious treats are often accompanied by plantains (fried bananas) and white rice.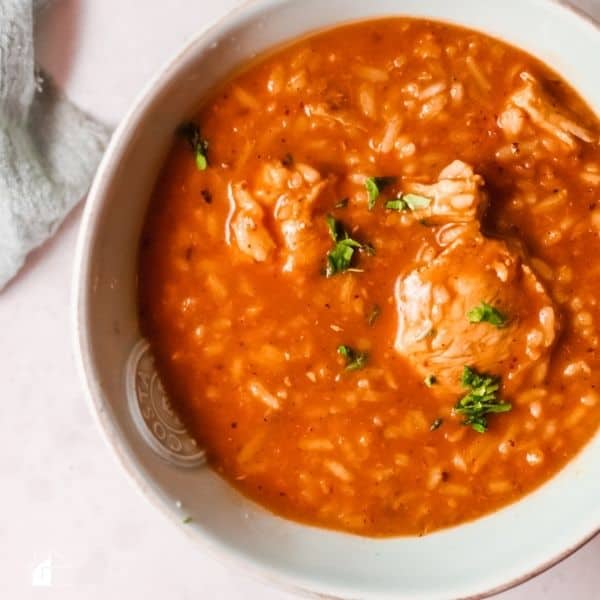 Asopao de Pollo
Asopao de Pollo is a Puerto Rican chicken stew. The dish is made with chicken, rice, sazon, garlic cloves, and vegetables like carrots or celery.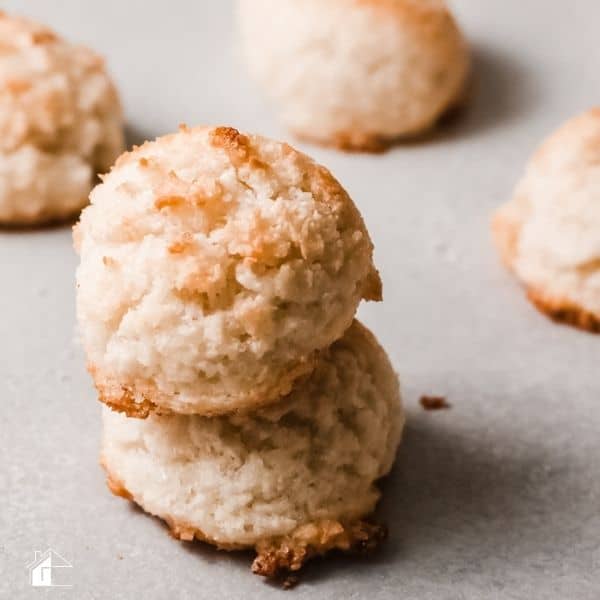 Besitos de Coco
Besito de coco means "coconut kisses" in Spanish, so these small pastries that resemble little cups bear their name appropriately. They are basically three ingredients, coconut flake, sweetened condensed milk, and vanilla extract.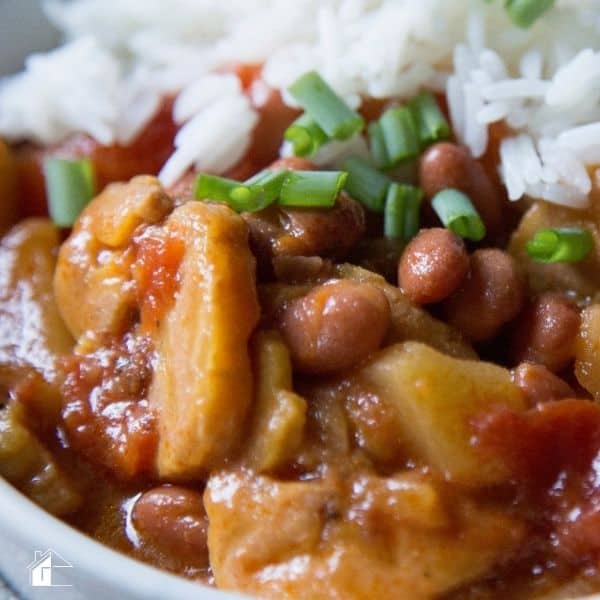 Habichuelas Guisadas
Puerto Rican famous beans are mouth-watering. Habichuelas guisadas, which means stewed beans in Spanish, are made with red kidney beans and ham. This dish is often served with white rice or yellow rice and meat, such as chuletas fritas.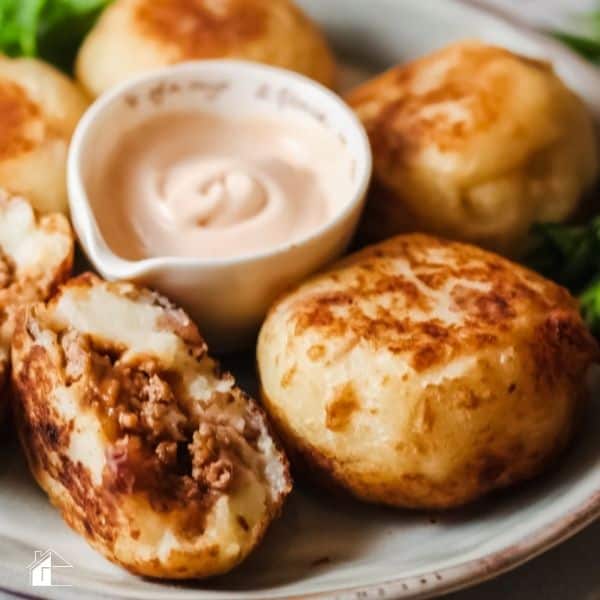 Relleno de Papa
Rellenos de papa has been recently adopted by a new generation of cooks who have given it an even fresher touch. The dish consists of mashed potatoes stuffed with ground beef before being fried in butter until golden brown and crispy on the outside.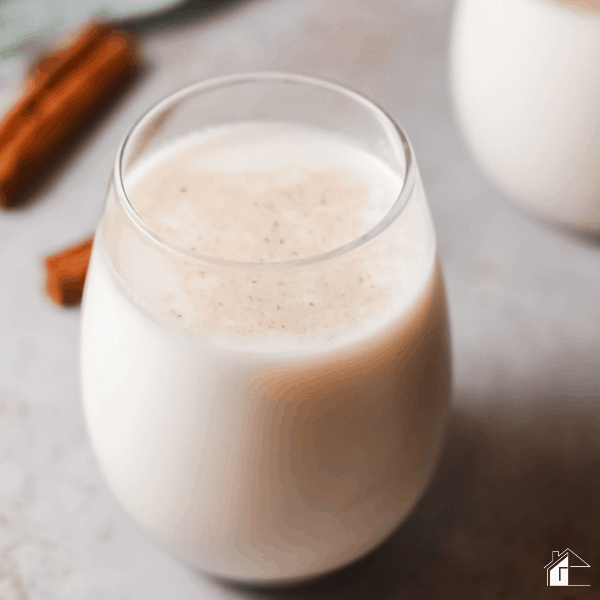 Puerto Rican Coquito
Puerto Rican Coquito is a popular Christmas beverage. Made with coconut milk and condensed milk, and more, it is traditionally garnished with ground cinnamon on top.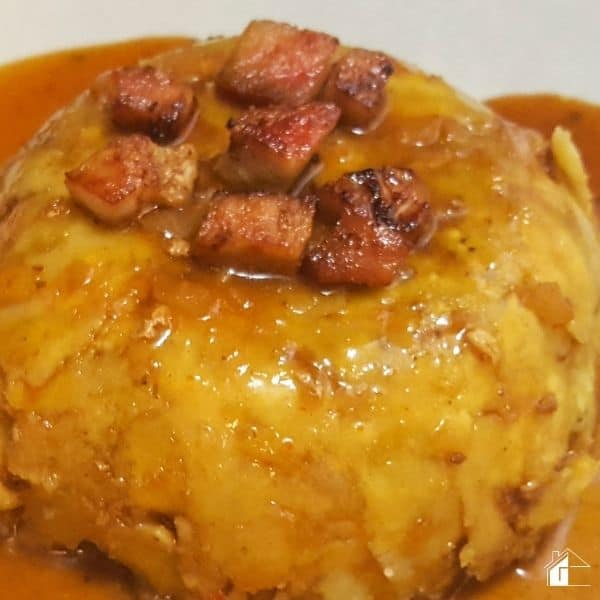 Mofongo con Chicharron
An iconic dish of Puerto Rican cuisine, Mofongo con chicharrón offers the perfect blend between savory pork rinds (chicharrónes) and crispy plantains mashed into fluffy masa cakes.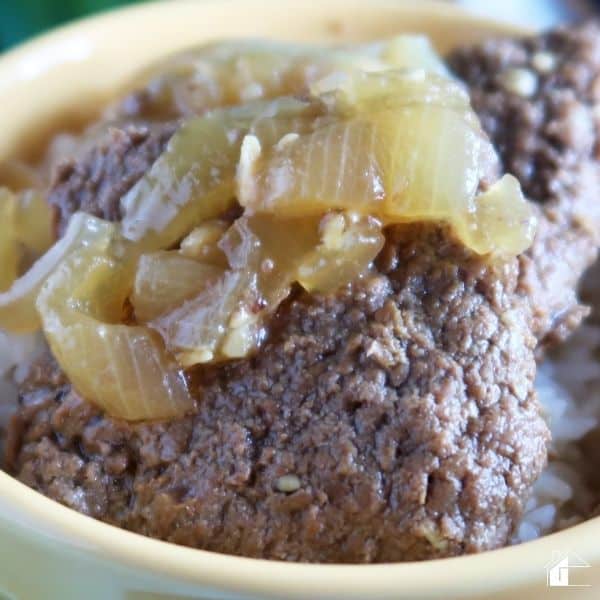 Bistec Encebollado
Bistec Encebollao is a traditional beef dish from Puerto Rico. It's made with cubed steaks, onions, tomatoes, garlic, and other spices in olive oil.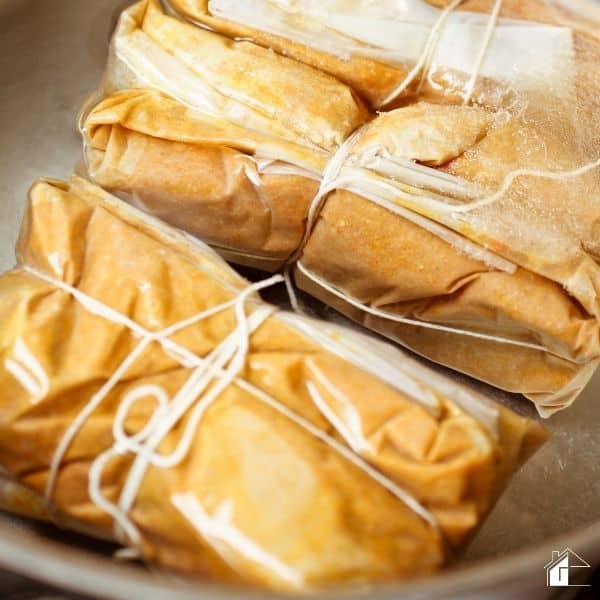 Pasteles
Pasteles are a traditional dish from Puerto Rican cuisine. Pasteles are tamales made with pork and chicken stuffing encased in masa made of green plantain, yuca, and other vegetables wrapped in banana leaves.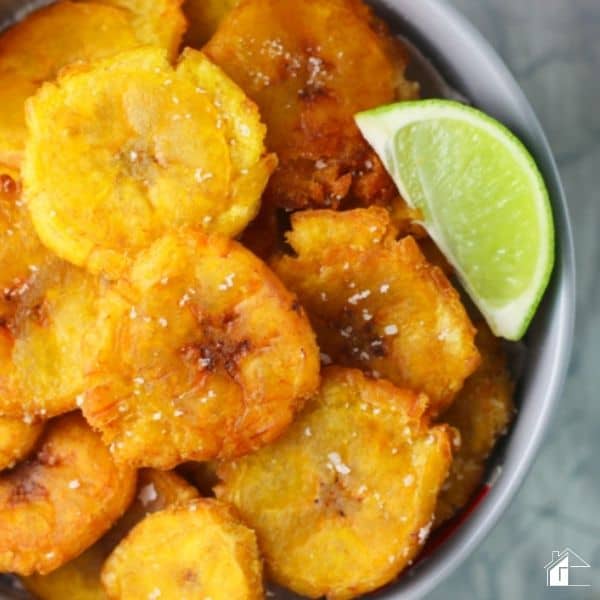 Tostones
Tostones are fried plantains that are flattened and fried. Tostones can be eaten as a side dish or used in preparing other dishes such as tostones Rellenos which is when the plantains are hollowed out, stuffed with meat, battered, then deep-fried.
Tostones sometimes are served with Mayo Ketchup sauce.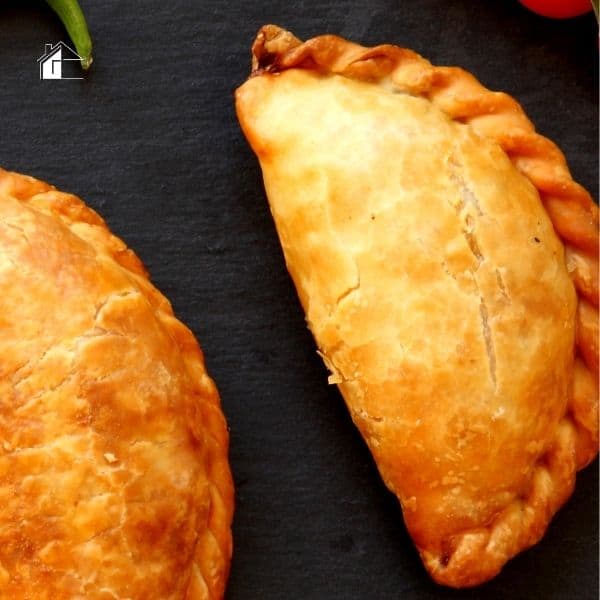 Puerto Rican Empanadillas
Puerto Rican Empanadillas are a fried pastry filled with ground beef, cheese, chicken, or seafood. Empanadillas dough is made out of flour and shortening, mixed with a small amount of water to create the dough.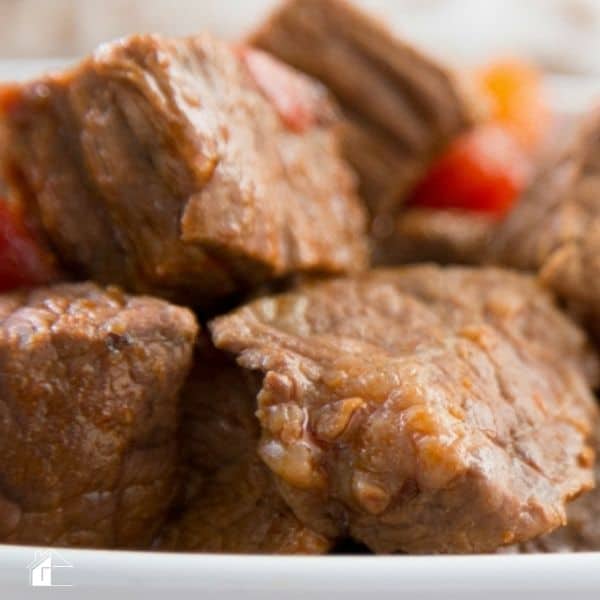 Carne Guisada
Carne Guisada, also known as stewed beef, usually served with white rice and beans, is another popular Puerto Rican recipe you might enjoy for dinner.
Puerto Rican Pasteles de Yucas are made from grated yuca root that has been mashed together with boiled green banana, seasoned meat (shredded pork or chicken), and wrapped in a banana leaf.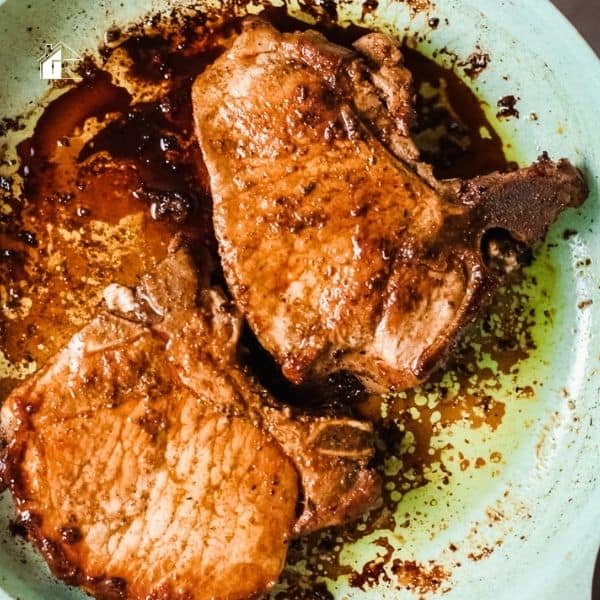 Chuletas fritas
Chuletas fritas are pork chops that are seasoned and then fried. Generally served with rice and beans.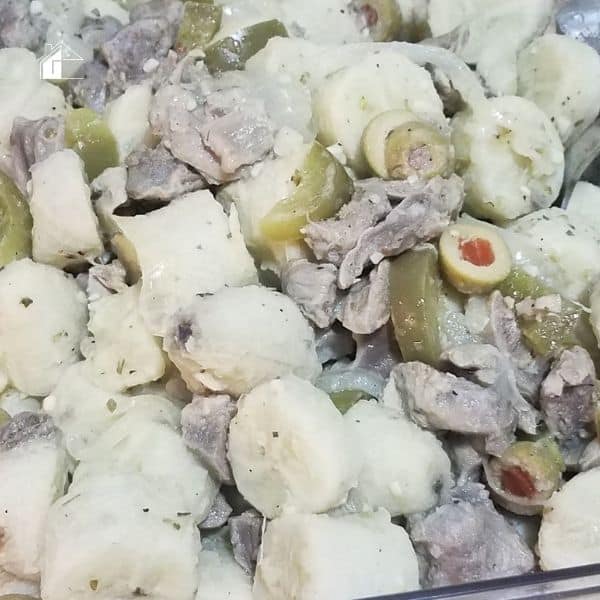 Guineitos en Escabeche
Guineitos en escabeche Pickled green bananas made with vinegar, garlic, bay leaves, oregano flakes, black peppercorns, and salt; this dish is mainly served as an appetizer or snack food along with drinks.
Sorullitos de Maiz
Sorullitos de Maiz is made from cornmeal dough, rolled into a long thin strip, and fried.
Pernil Al Horno – Roast Pork Shoulder
Pernil Al Horno (Roast Pork Shoulder) is a traditional holiday dish in Puerto Rico. The meat is usually marinated in a mixture of orange juice, garlic cloves, salt, and pepper. It's then slow-roasted in the oven for hours until it becomes tender and juicy.
This dish is often served with rice, beans, fried plantain, salad, or mashed potatoes.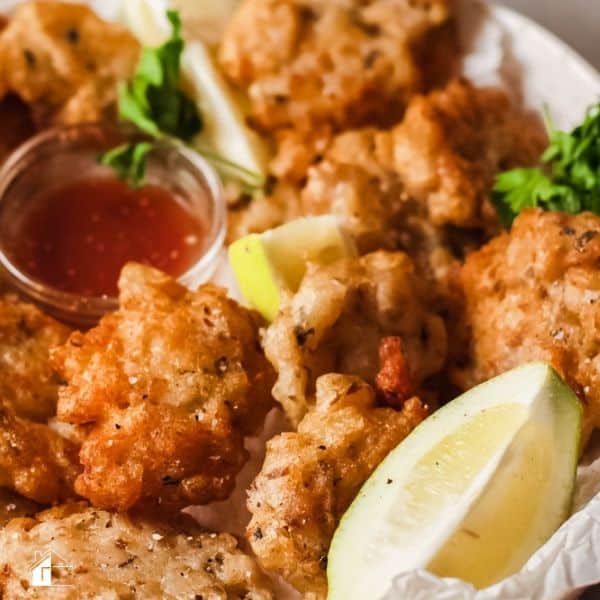 Bacalaitos
Bacalaitos are fried codfish fritters. They are typically served as an appetizer or snack food to go along with drinks.
What are Bacalaitos made of? Bacalaitos are made from salt cod, onions, garlic cloves, and flour. These ingredients are mixed with a little bit of milk to form the dough consistency before they're deep-fried in oil or lard until golden brown.
Arañitas
Arañitas are made from green plantains that are shredded and fried. To make this recipe, peel the green plantain, shred it, and season with your favorite seasoning. Next, take a spoonful of the shredded plantain and place it on the pan. Fried until both sides are golden brown.
Puerto Rico is a small island in the Caribbean with a rich history and culture. From Taino Indian roots to Spanish colonial rule, other cultures have been continuously influenced for centuries.
This long-standing tradition of blending different cooking techniques creates an eclectic cuisine found throughout the country's restaurants and homes today. Explore more about this fascinating destination on our blog or contact us if you want help exploring your own interests!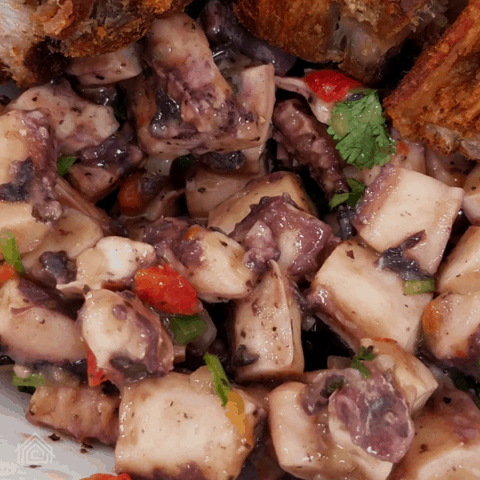 Ensalada de Pulpo Plus The Best Puerto Rican Recipes
Total Time:
3 hours
10 minutes
During the hot summer months, it's nice to have refreshing meals waiting in the fridge.
One such recipe is ensalada de pulpo. Octopus salad is packed with flavor and so refreshing on a hot summer's day.
Served with plantain chips or crusty bread, this is a salad that you'll love having on hand.
Best of all, it's low in calories. A 1-cup serving of Ensalada de Pulpo has 300 calories, 11 grams of carbs, and 17 grams of protein. It's also a good source of iron and monounsaturated fat.
Plus, below, you will find links to the best Puerto Rican recipes from around the web!
To learn more about the recipe, click the title of the recipe.
Ingredients
2 pound octopus, cleaned
Salt
Large bunch of fresh oregano
Large bunch of fresh parsley
Large bunch of fresh cilantro
1 cup cucumber, seeded and chopped
1/2 cup red onion, chopped fine
3 green onions, sliced
1 jalapeno, seeded and minced
1/2 cup cilantro, chopped
1/2 teaspoon dried oregano
2 Tbsp lime juice
2 Tbsp apple cider vinegar
1/4 cup olive oil
2 cups tomatoes, chopped and seeded
Instructions
1. Bring a large pot of water that has been lightly salted to a boil. Boil the octopus whole for 2 minutes. Remove the octopus from the boiling water and allow it to cool.
2. Place the large bunches of herbs in the bottom of a Dutch oven and then add your octopus that you have roughly chopped into larger pieces. Bake covered at 250 degrees for an hour and 45 minutes.
3. Once the octopus has baked, remove from the Dutch oven and allow to cool. You want it to cool enough that you are able to handle it easily. Remove the outer bits that are a bit slimy and then chop the octopus into smaller, bite-sized pieces.
4. Toss the chopped octopus with the cucumber, red onion, jalapeno, cilantro, dried oregano, lime juice, apple cider vinegar, and olive oil. Make sure everything is well combined.
5. Refrigerate until chilled, at least 2 hours.
6. Stir in the tomatoes and serve.

Recommended Products
As an Amazon Associate and member of other affiliate programs, I earn from qualifying purchases.
Nutrition Information:
Yield:

8
Serving Size:

1
Amount Per Serving:
Calories:

266
Total Fat:

9g
Saturated Fat:

1g
Trans Fat:

0g
Unsaturated Fat:

7g
Cholesterol:

109mg
Sodium:

599mg
Carbohydrates:

10g
Fiber:

1g
Sugar:

2g
Protein:

35g
These nutritional calculations might not be accurate. Please speak with a licensed nutritionist to assist you.