Sorullos Recipe
This post may contain affiliate links which might earn us money. Please read my Disclosure and Privacy policies here
Sorullos are delicious corn fritters that are crispy on the outside and soft on the inside. For this sorullitos de maiz recipe, we used cheese.
There is something about sorullos, and that is that they are cheesy, sweet, salty, fried, and simply just amazing.
They should be served at every single gathering, in my opinion!
How to Make Sorullos Using an Air Fryer
Depending on your air fryer, you can bake them. Set the air fryer at 400 degrees for about 10 minutes. Flip the sorullos and cook for another 5 to 10 minutes depending on desired crispiness.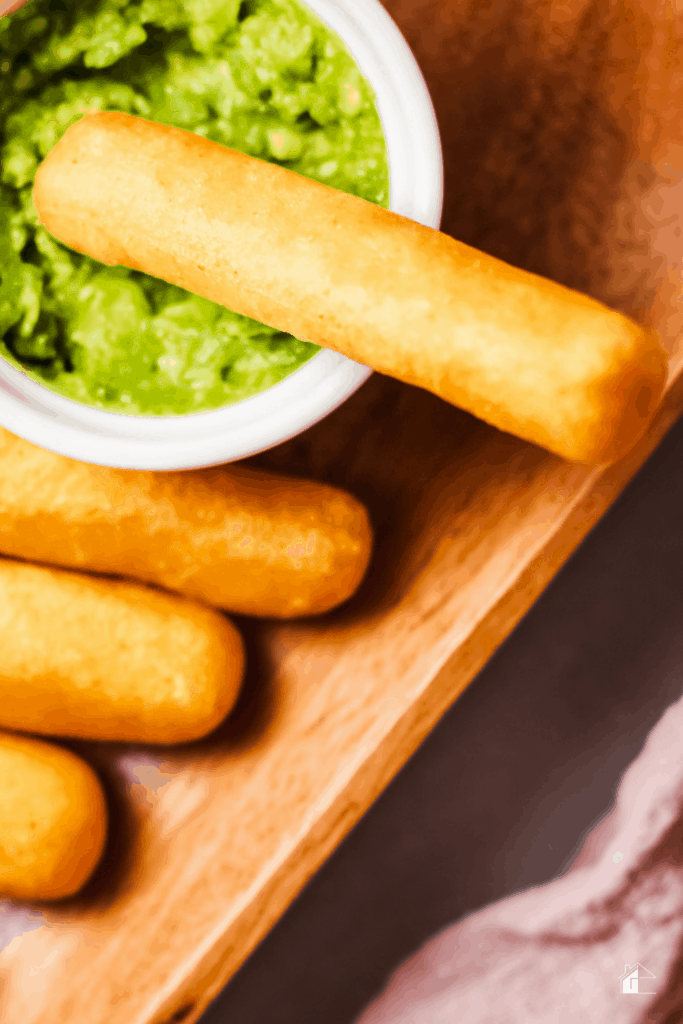 Can you freeze sorullos?
Yes, you can freeze sorullos. You can freeze them uncooked. I like to flash freeze them for about 5 minutes and place them inside a freezer-friendly bag.
They last a pretty long time as long as they are sealed correctly.
You can thaw them the night before in the fridge before frying.
More Puerto Rican recipes you might like:
Type of Cheese to Make Surullos
You can use any cheese you prefer. When we make this recipe, we use:
Cheddar cheese
Mozzarella cheese
Queso llanero (Venezuelan cheese)
All three options were amazing and different from the other, so I highly advise anyone making them use any cheese they love.
What to serve with Sorullos?
Of course, you can't go wrong with serving Sorullitos with bacalao Guisado or Mayoketchup.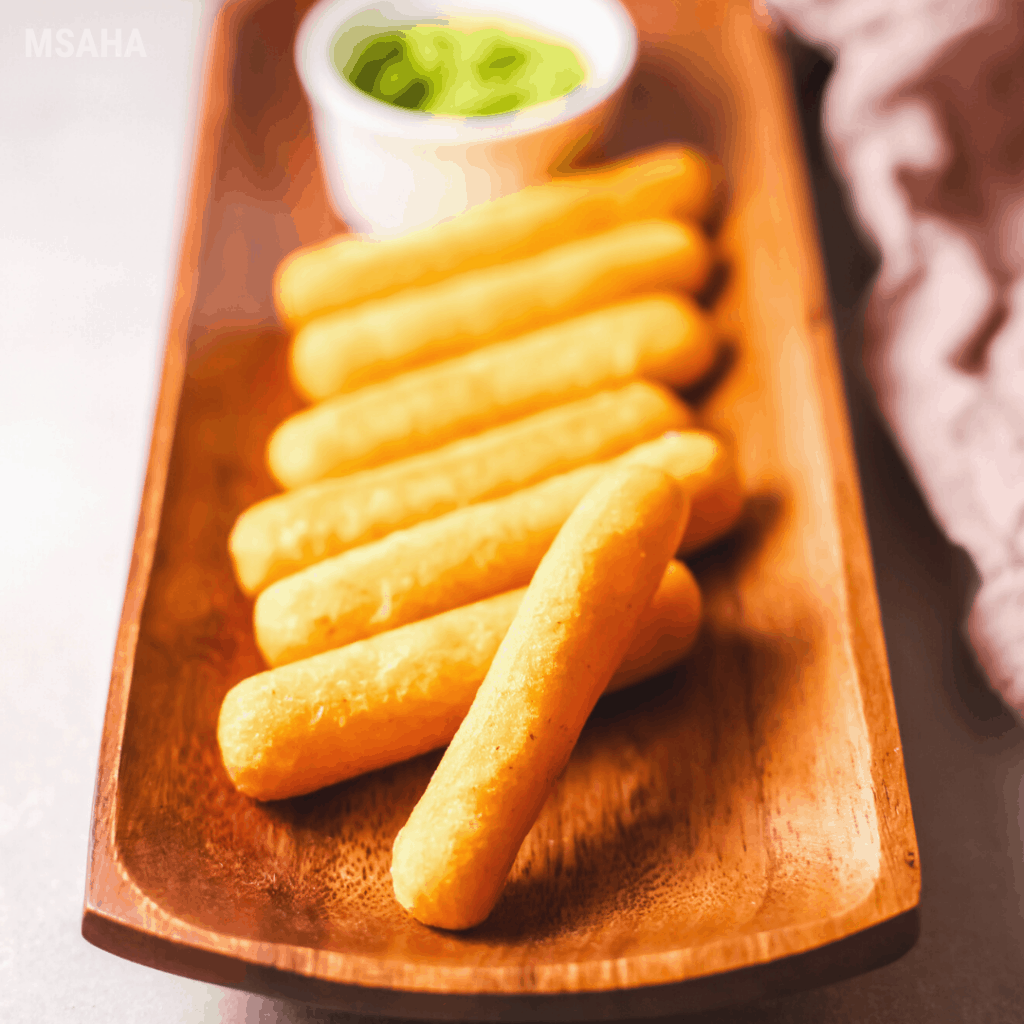 What are the ingredients to make Sorullos?
To make this sorullitos recipe, you are going to need the following ingredients:
water
cornmeal
butter
sugar
salt
cheddar cheese, shredded
Oil for frying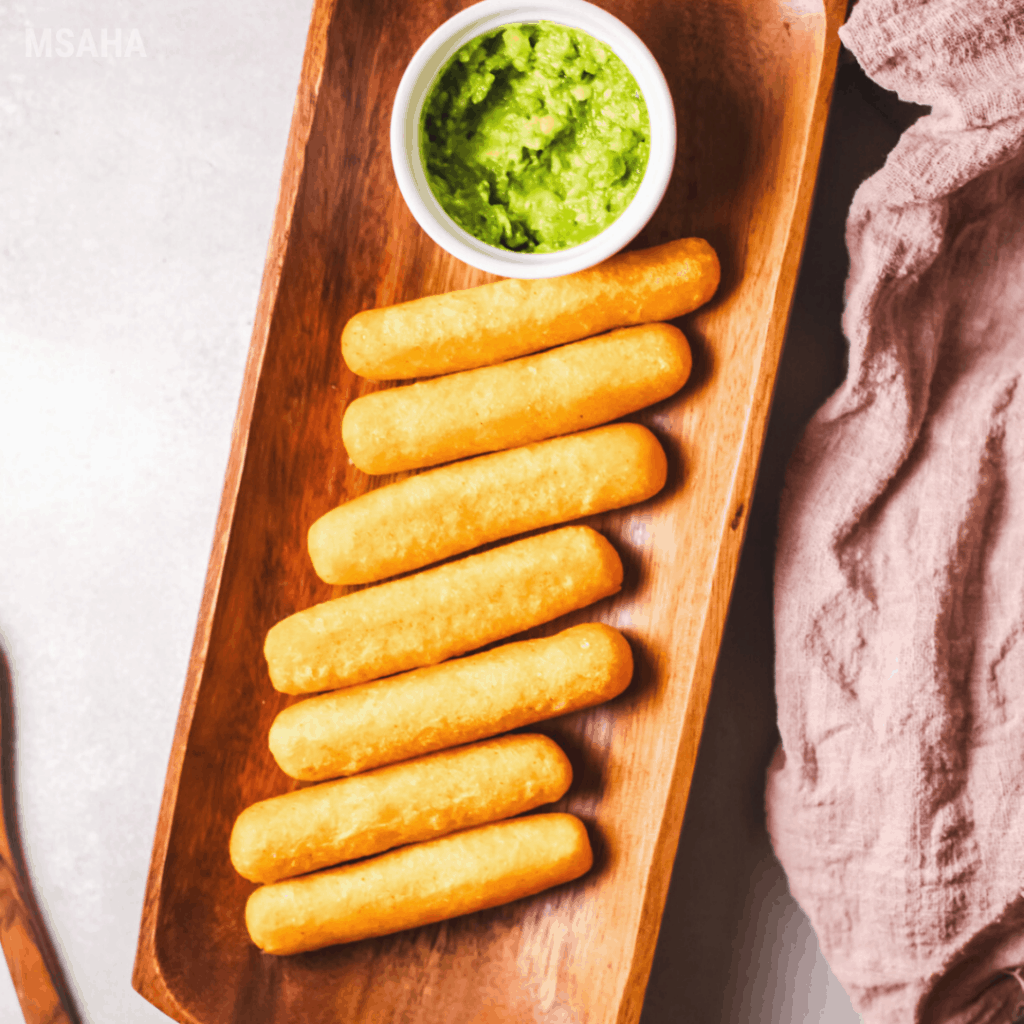 How to make Sorullos?
Now that you have gathered all your ingredients, it is time to make these cheesy corn fritters.
Use a saucepan and place it on top of the stove. Heat over medium heat.
Start mixing the water, butter, sugar, and salt and bring to a simmer.
One is simmering, add the cornmeal and while cooking continues to stir constantly until smooth. A small soft ball will begin to form, about 5 minutes.
When the dough is smooth and remove it from the stove and add the cheese.
Stir the cheese until it melts and is well blended.
Allow the dough to cool.
Once the dough cools, it is time to create the sorullitos. Roll a small amount of mixture into a ball then a log.
On a frying pan, heat the oil, about 350F and fry the sorullos until they are golden brown on all sides.
Remove from the oil to a plate with a paper towel to remove exes oil
Serve warm and with a dipping sauce.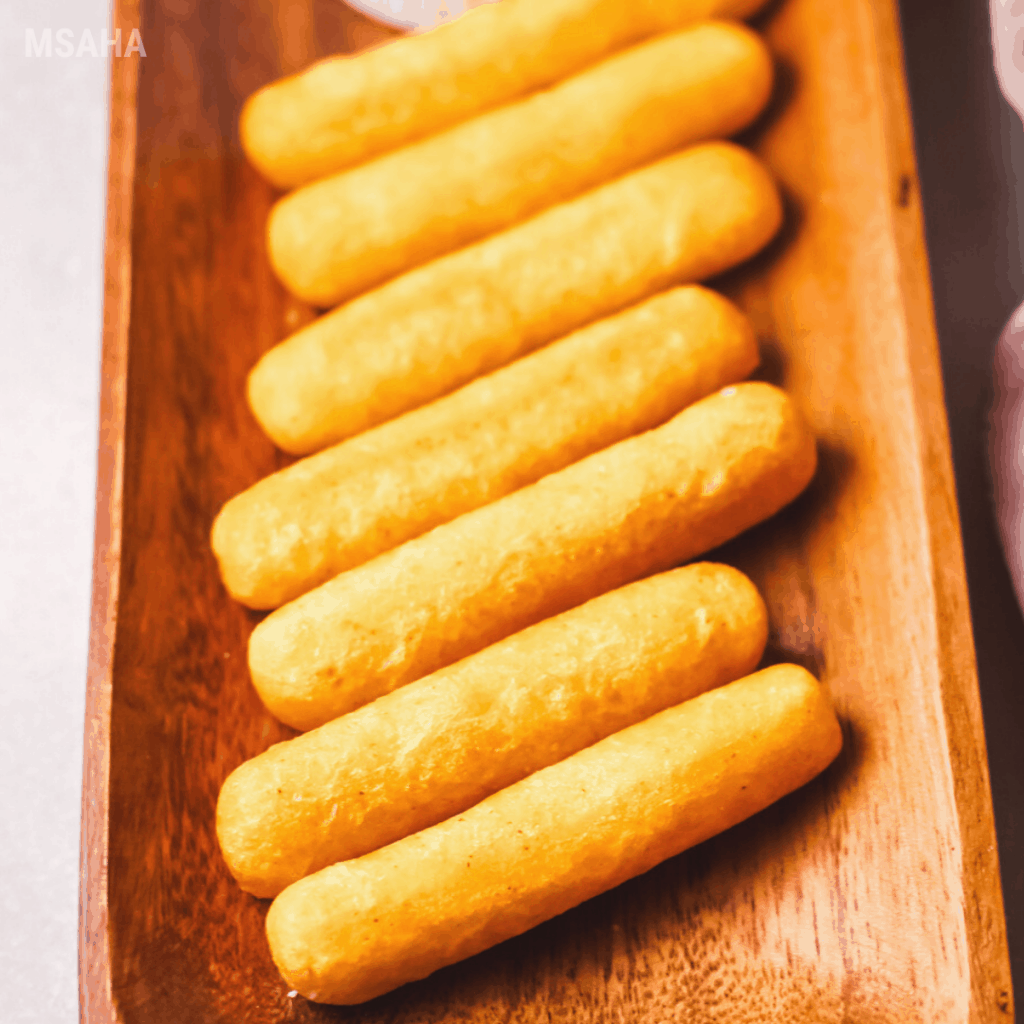 Cheesy Puerto Rican Sorullos Recipe
Now that you have all this valuable information, it is time to print the recipe with the exact measurements. Before you do, make sure you pin this recipe for later!
To print the recipe, please hit the print button.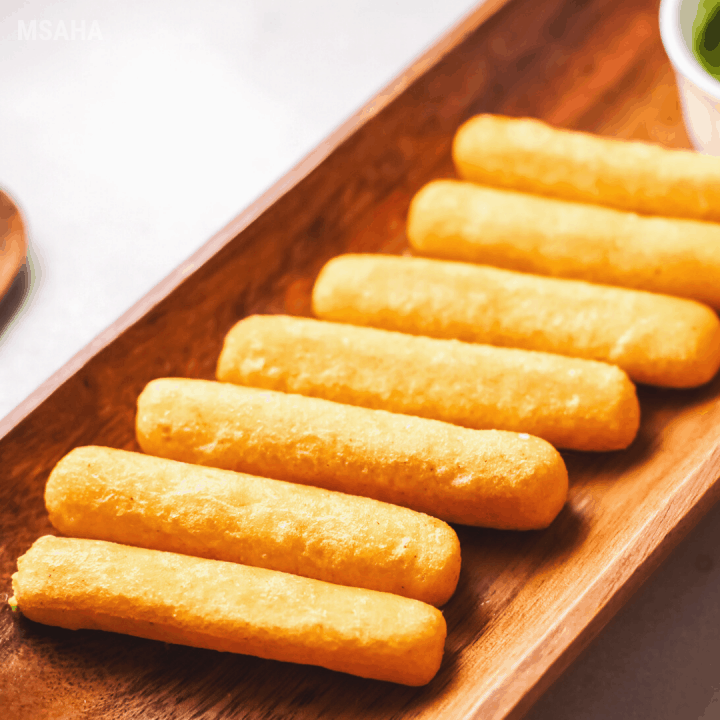 Cheesy Sorullos Recipe
Sorullos are delicious corn fritters that are crispy on the outside and soft on the inside. For these sorullitos de maiz recipe we used cheese.
Ingredients
2 Cups water
1 ⅓ Cup cornmeal
1 Tbsp butter
2 Tbsp sugar
1 Tsp salt
1 ¼ Cup cheddar cheese, shredded
Oil for frying
Instructions
Mix water, butter, sugar, and salt in a saucepan over medium heat.
Bring to a simmer and add cornmeal. Cook, continually stirring until a soft ball begins to form, around 5 minutes.
Remove from fire and stir in shredded cheese until fully melted and incorporated.
Let it cool and form the sorullitos rolling a ball into a log.
Fry in the oil and serve with a dipping sauce
Nutrition Information:
Yield:

6
Serving Size:

1
Amount Per Serving:
Calories:

247
Total Fat:

13g
Saturated Fat:

6g
Trans Fat:

0g
Unsaturated Fat:

6g
Cholesterol:

28mg
Sodium:

569mg
Carbohydrates:

26g
Net Carbohydrates:

0g
Fiber:

2g
Sugar:

4g
Sugar Alcohols:

0g
Protein:

8g
This calculations might not be accurate. Please check with a licensed nutritionist for an accurate calculation.