Arroz Con Leche
This post may contain affiliate links which might earn us money. Please read my Disclosure and Privacy policies here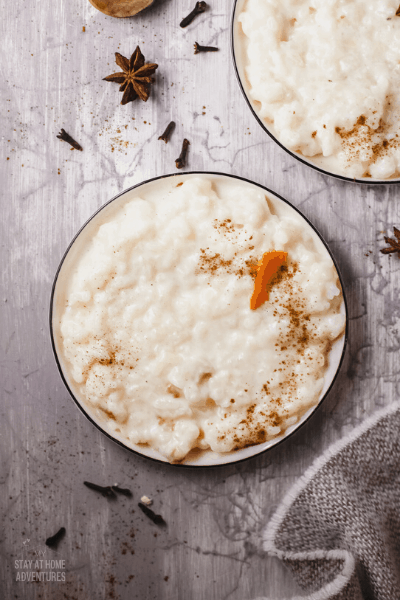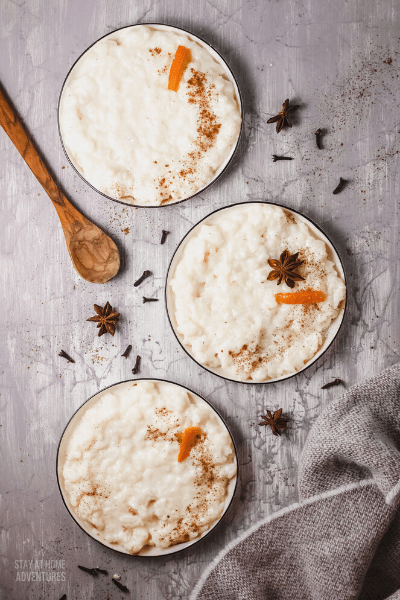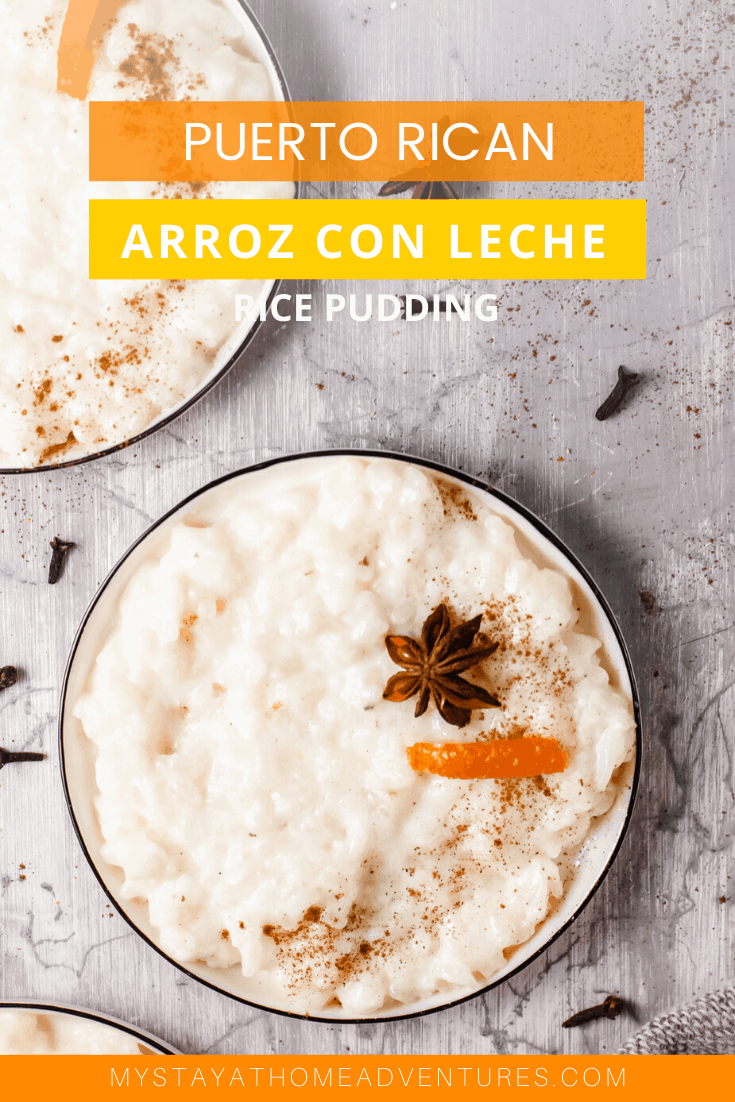 This Arroz Con Leche recipe is the popular creamy rice pudding loved around Hispanic countries. Abuelas recipe that everyone with a sweet tooth is going to love.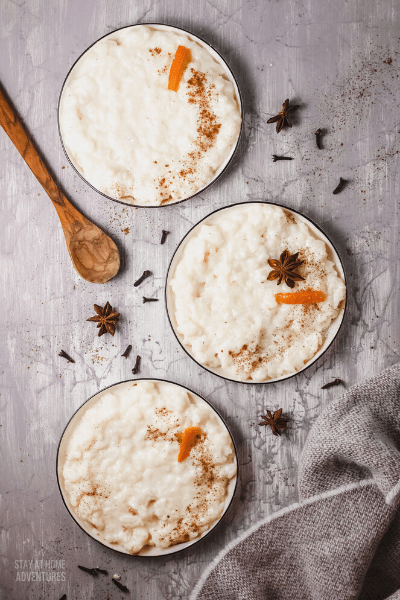 Not going to lie but the song was stuck in my head
"Arroz con leche
Me quiero casar
Con una señorita
que sepa bailar.
Oh, the memories of growing up in Puerto Rico!
Now back to the recipe.
Arroz con Leche Receta or recipe is found all over Latin America, and they are many ways to make it.
This recipe is also known as Spanish Rice Milk as well.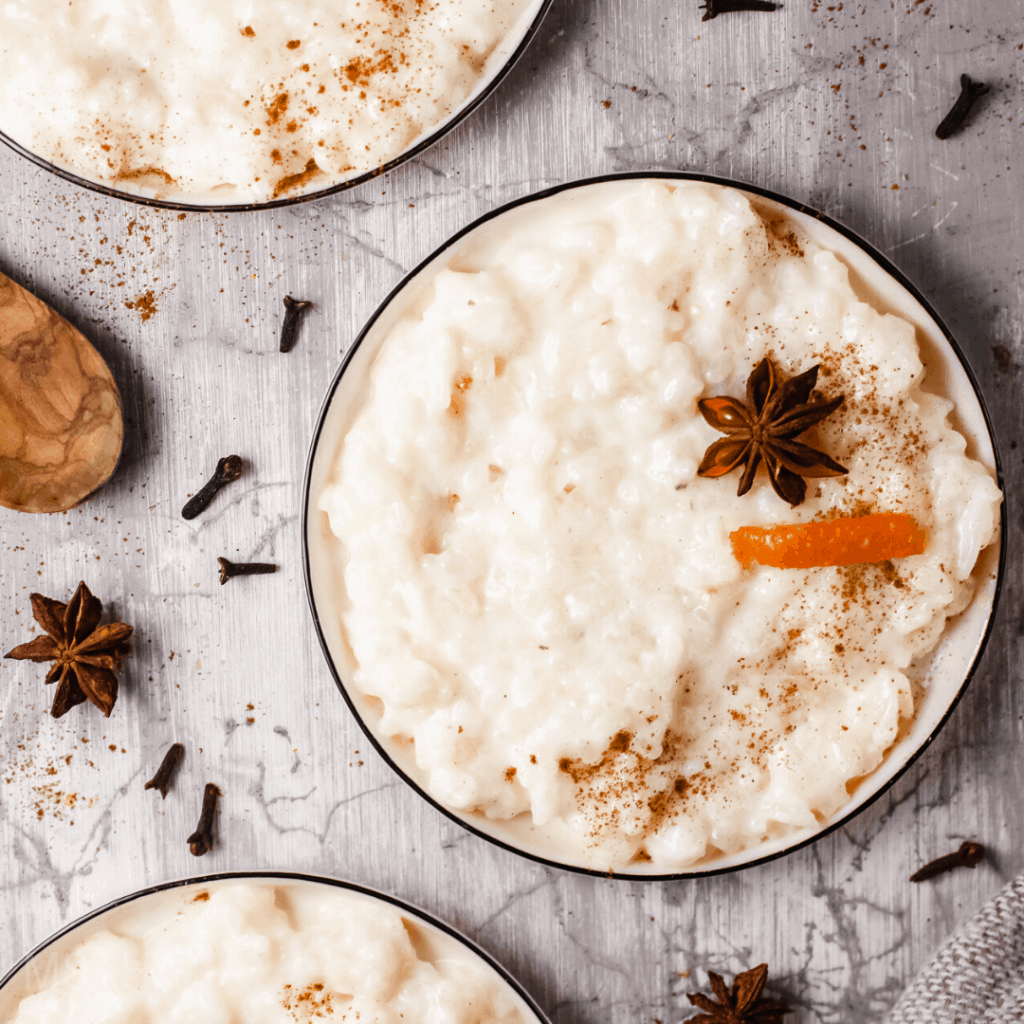 Can I Add Sugar Instead of Condensed Milk?
Yes, you can!
For this Arroz con Leche we sweetened it up with condensed milk, but you can use sugar instead. You are all set to swap the condensed milk for 1/3 cup of white sugar.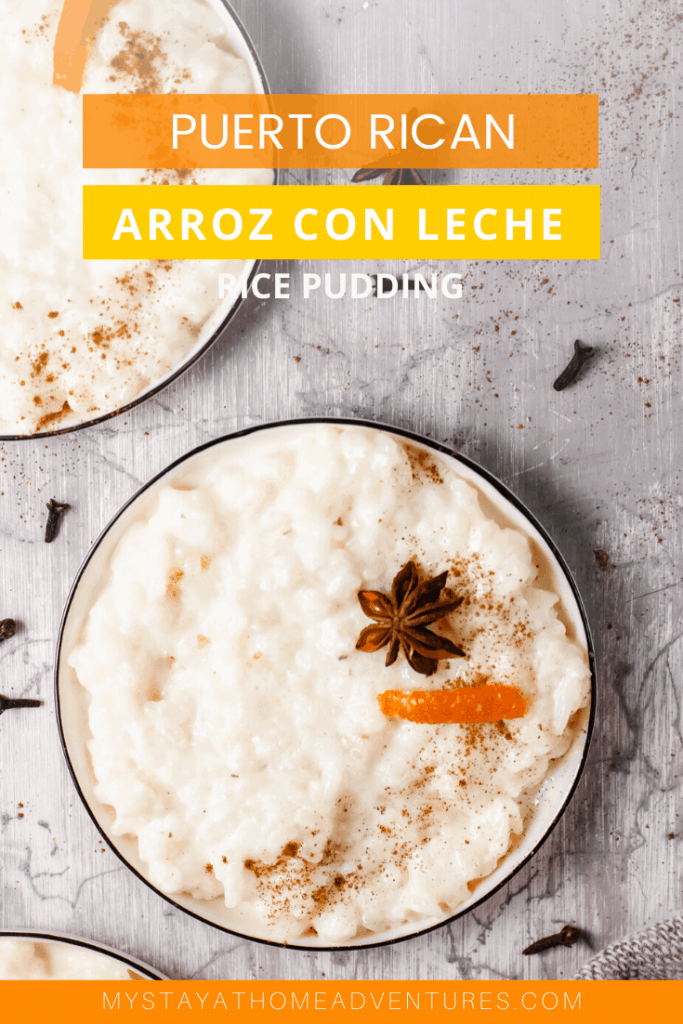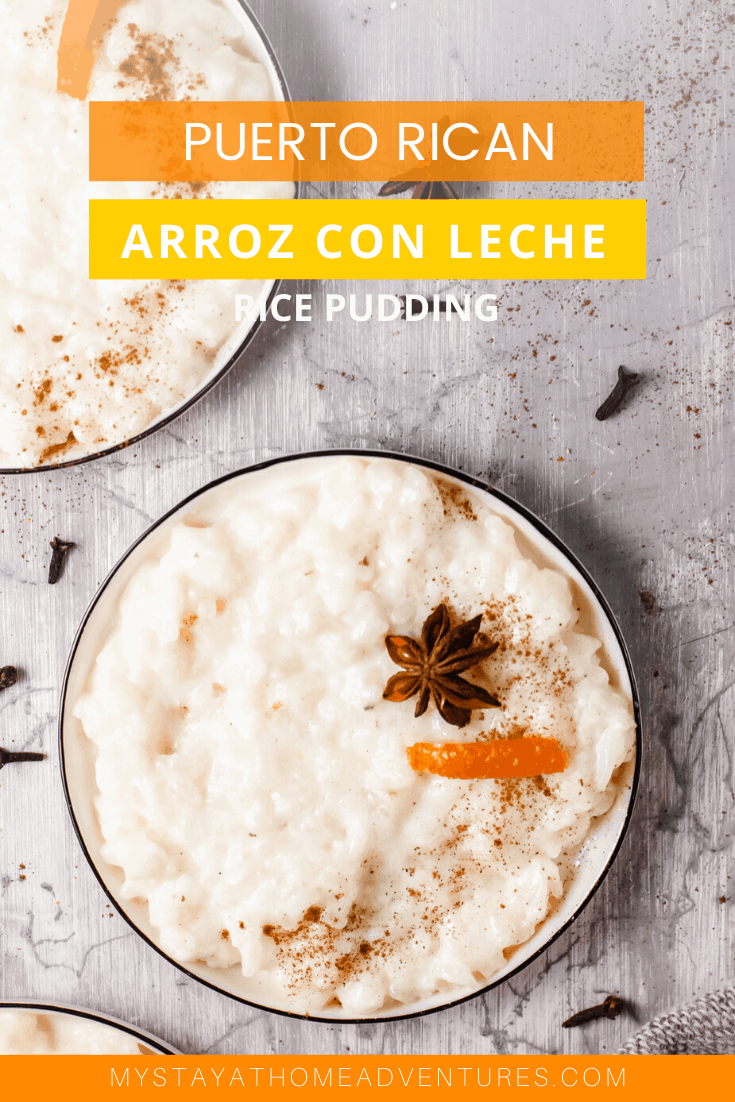 Can you serve Arroz con Leche warm?
You can eat it warm or cold. I love to serve it cold, and since you can make it in advance, it's one of my favorite treats to take to a potluck or serve at a party.
Puerto Rican Holiday Recipes:
How long does Arroz con Leche last refrigerated?
Sealed properly in the refrigerator, it can last for around 4 days inside your refrigerator.
How many calories are in Arroz con Leche recipe?
The calories for this Arroz con Leche depend on the portion size, and this recipe makes about 6 servings, about 200 to 300 calories. It all depends on the ingredients.
Can you freeze rice pudding?
Yes, you can freeze rice pudding. Using a freezer-friendly container, you can store the Arroz con Leche in your freezer for about 2 to 3 months.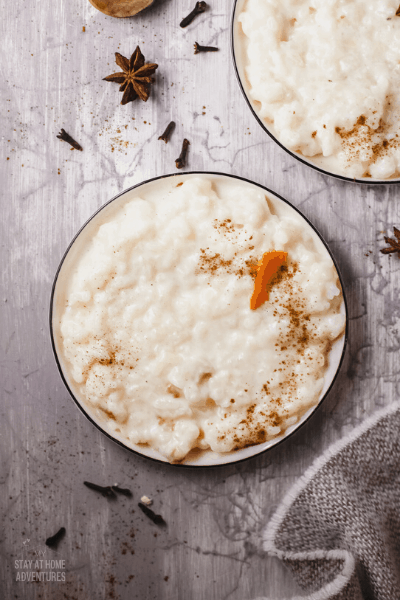 How to Make Arroz Con Leche
What are the ingredients to make Arroz con Leche?
To make this rice pudding recipe, you are going to need the following ingredients:
rice
milk
heavy cream
condensed milk
Orange peel
Star anise or ground clove
cinnamon
vanilla extract
Now that you have the ingredients follow the steps below to make the Arroz con Leche.
To being, using a small pot, add the rice, milk, orange peel, and star anise and heat over medium heat.
Bring the liquid to a simmer and constantly mix until the rice is tender, about 20 minutes.
Once the rice is tender, add the condensed milk, cinnamon, and vanilla extract and cook for an additional 5 minutes.
Remove from the heat.
Add and mix the heavy cream.
Remove the orange peel and star anise from the pudding.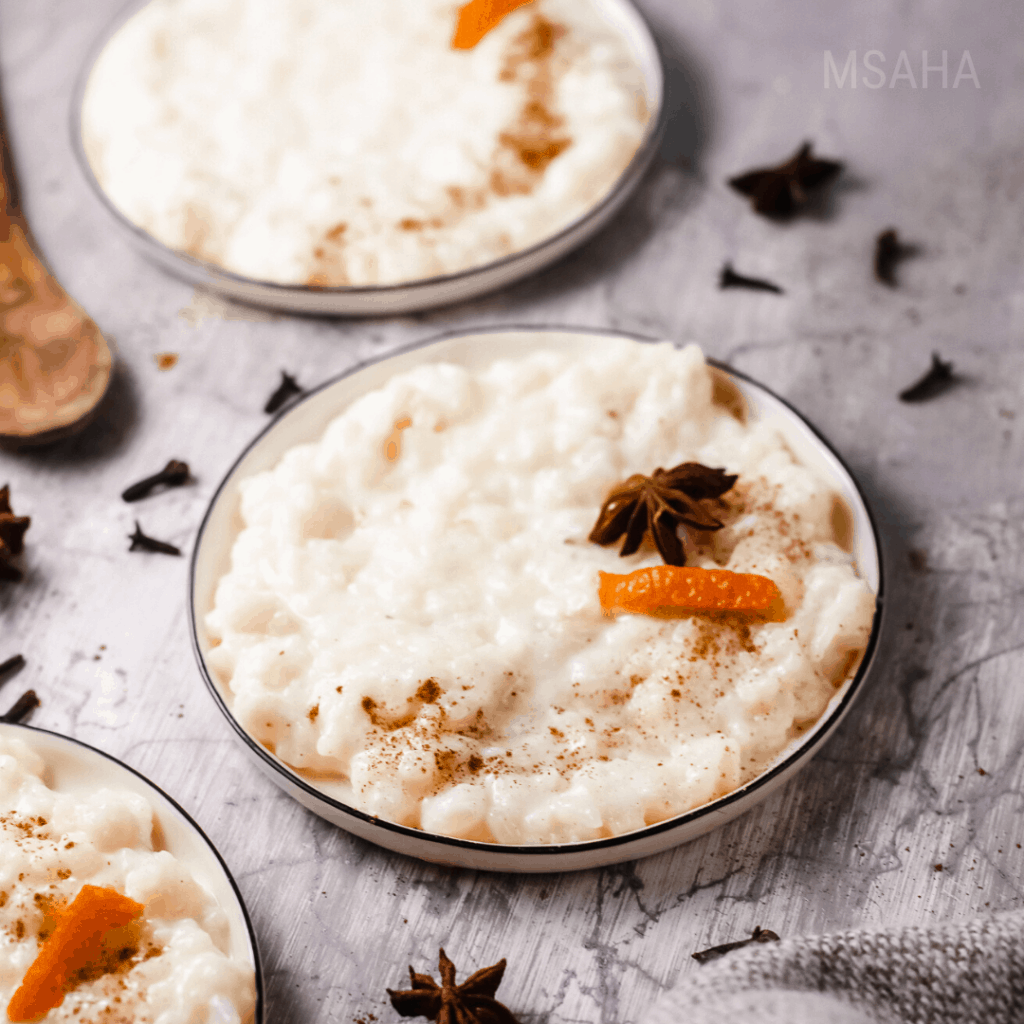 Your Arroz con Leche is Ready!
If you are not eating it warm, place the rice pudding in a container and place it in the refrigerator.
Arroz con Leche Recipe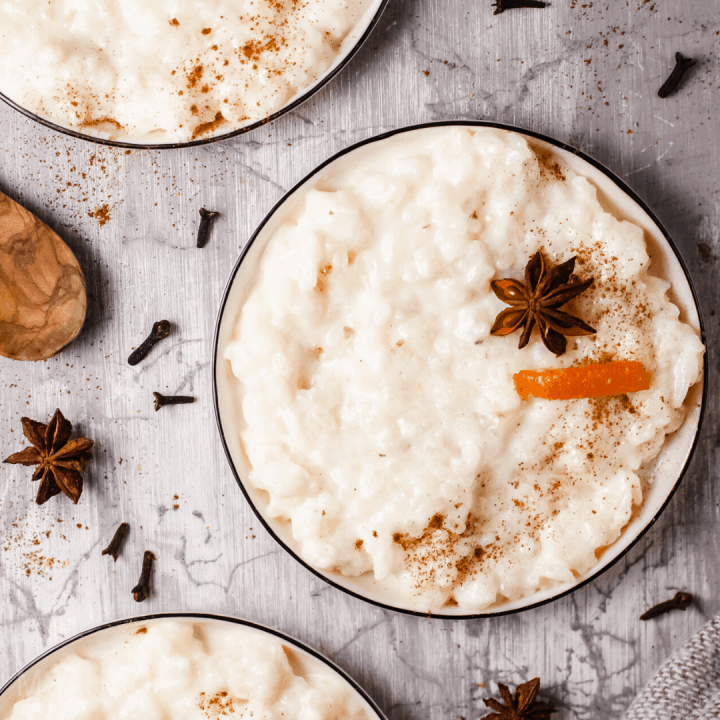 Arroz Con Leche Recipe
Creamy and delicious Puerto Rican Arroz con Leche made with rice and milk you are going to love.
Arroz con leche is a traditional Puerto Rican dessert that is traditionally served during the holidays.
Ingredients
½ Cup rice
4 Cups milk
½ Cup heavy cream
⅓ Cup condensed milk
Orange peel from around ¼ orange
1 Star anise or ¼ Tsp ground clove
1 ½ Tsp cinnamon
2 Tsp vanilla extract
Instructions
In a small pot over medium heat, place rice, milk, orange peel, and star anise if using. Bring to a simmer and let it cook, constantly mixing until rice is tender (around 20 minutes).
Add condensed milk, cinnamon, and vanilla extract and cook for 5 more minutes.
Remove from fire. Mix in heavy cream and remove orange peel and star anise.


Nutrition Information:
Yield:

6
Serving Size:

1
Amount Per Serving:
Calories:

231
Total Fat:

12g
Saturated Fat:

7g
Trans Fat:

0g
Unsaturated Fat:

4g
Cholesterol:

41mg
Sodium:

112mg
Carbohydrates:

23g
Net Carbohydrates:

0g
Fiber:

1g
Sugar:

10g
Sugar Alcohols:

0g
Protein:

8g
This calculation might not be accurate.