Coquito Recipe With No Eggs (Puerto Rican Christmas Drink) [Video]
This post may contain affiliate links which might earn us money. Please read my Disclosure and Privacy policies here
A creamy and delicious coquito recipe with no eggs brings a taste of holidays from Puerto Rico.
During the holiday season, while many around the globe are sipping on eggnog, Puerto Rico's people celebrate with their own festive beverage – a scrumptious drink known as Coquito.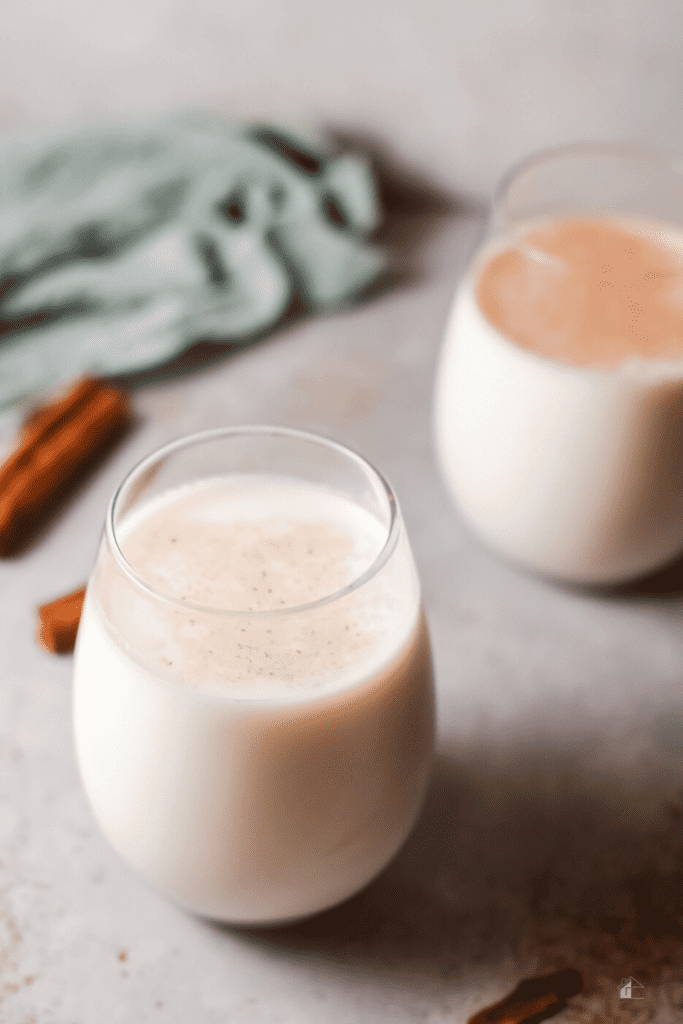 In our culture, during the holiday, we eat traditional foods. Whether you are in Puerto Rico or living in another country, we make sure we enjoy some of these traditional dishes with some Coquito.
Traditional Puerto Rican holiday food includes the following:
Back to the Coquito, this sweet, creamy cocktail has since become synonymous with Puerto Rican Christmas traditions. It's not uncommon for families to have their own treasured Coquito recipes, passed down from generation to generation, each with its unique twist.
And on this recipe, we skip the cream of coconut, as many other recipes include. But I will encourage you to try this recipe as it is one of the best around.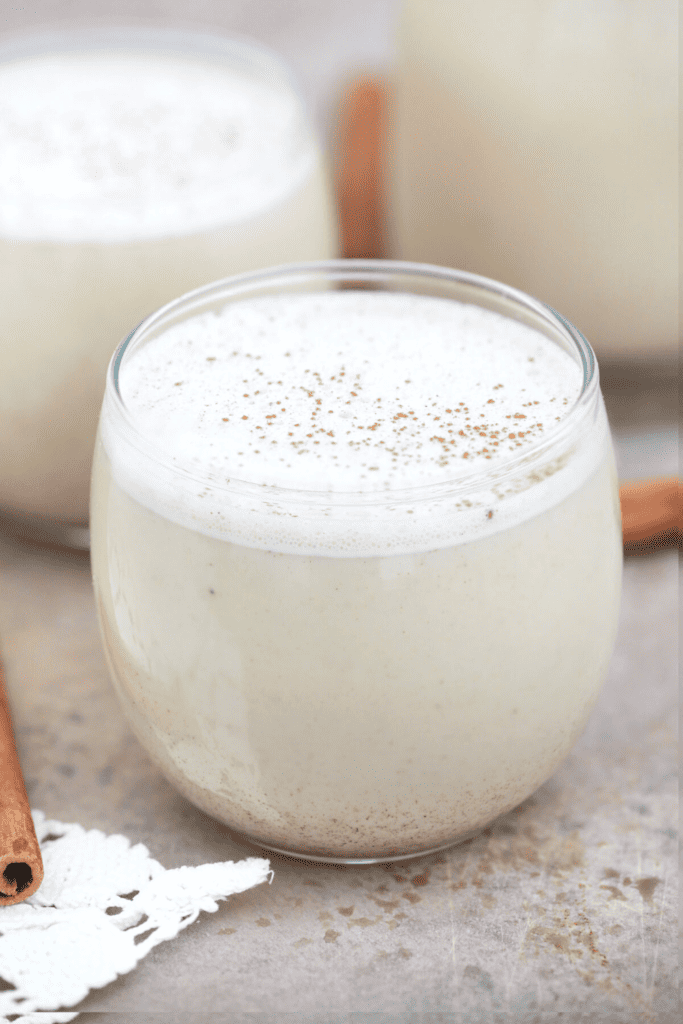 Watch The Puerto Rican Coquito Tutorial Video:
Why is it called Coquito?
Coquito, which means "little coconut" in Spanish, originated in Puerto Rico and has been a staple of the island's holiday celebrations for centuries. The roots of this beloved beverage are a bit elusive, but it's generally accepted that Coquito was inspired by the Spanish colonizers' love for 'crema de vie' or 'cream of life,' an egg-based liquor.
Over time, Puerto Ricans adapted this recipe to include ingredients native to their island, such as coconut, resulting in the creation of Coquito.
You might enjoy this post: Instant Pot Eggnog
Does Coquito need to be refrigerated?
Coquito should be refrigerated to preserve it and taste better cold. In the refrigerator, it will last 4 to 6 months.
As for storage, this eggless version of Coquito can be frozen, making it convenient for those who like to prepare their holiday treats in advance. If you choose to add eggs to your recipe (which, by the way, would called Ponche), bear in mind that it will shorten the shelf life of the beverage. Coquito with eggs should be consumed within 2-3 days, while the egg-less version can last up to six months in the refrigerator.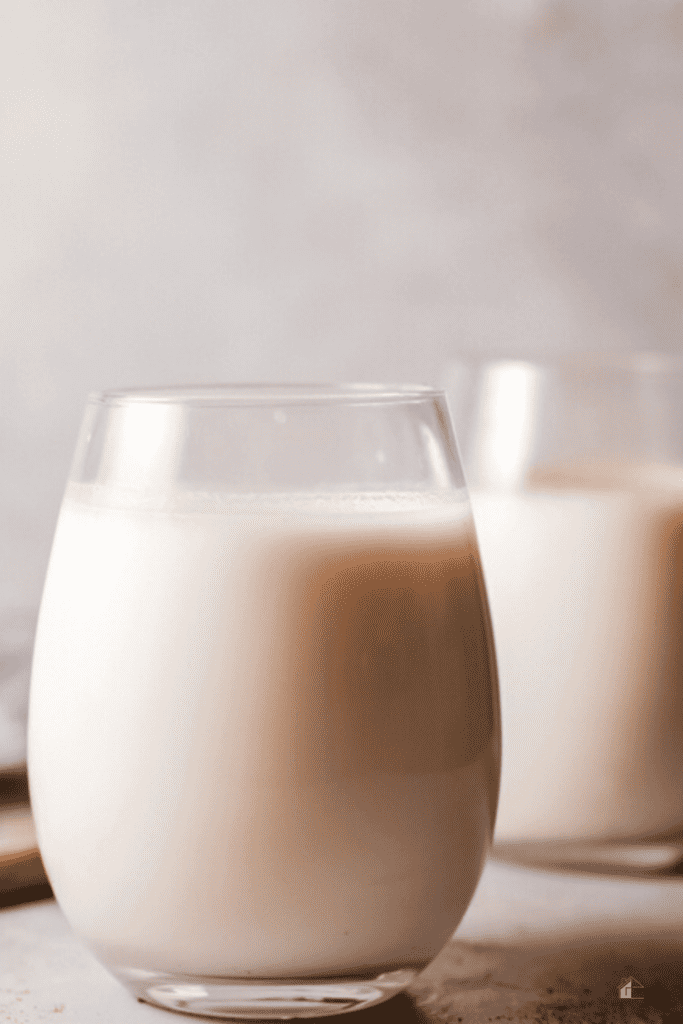 Can you freeze Coquito?
Yes, you can freeze Coquito. This is particularly convenient for those who like to prepare their holiday treats in advance. When you're ready to serve it, move the Coquito from the freezer to the refrigerator to thaw. In fact, not only can you freeze it, but you can also use the frozen portions to make other treats. Can we say limber?!?!
For example, you can mix the frozen pieces with an unfrozen drink to make a Coquito slush.
You will love this holiday treat if you live in the warmer parts of the country.
How long is Coquito good for with eggs?
There are many recipes available that don't use eggs. However, the shelf life will be much shorter if you use a recipe that calls for eggs. It is recommended that you not keep it longer than a week. The egg-free version will last for months.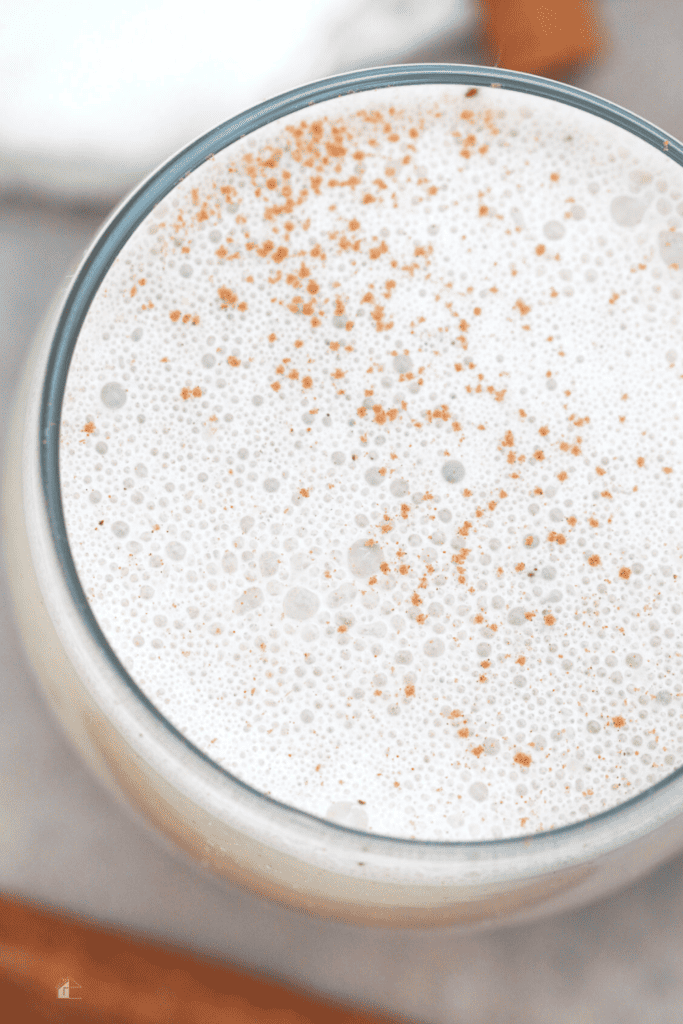 Is horchata the same as Coquito?
Although they are both popular Latin American drinks, Horchata and Coquito are not the same. Horchata originated in Valencia, Spain, and is traditionally made from tigernuts, water, and sugar. In Mexico and other parts of Latin America, horchata recipes often use rice instead of tigernuts, cinnamon, and vanilla.
Coquito, on the other hand, hails from Puerto Rico and is a coconut-based drink typically made with coconut milk, sweetened condensed milk, evaporated milk, rum, and spices like cinnamon and nutmeg. It's often referred to as Puerto Rican eggnog and is most commonly served during Christmas.
While both drinks are creamy and often contain similar spices like cinnamon, their main ingredients and flavor profiles are quite different.
It is a plant-based drink sweetened with sugar and flavored with cinnamon.
What's the difference between eggnog and Coquito?
Eggnog and Coquito are both traditional holiday beverages, but they hail from different cultures and have distinct flavor profiles. Eggnog, a staple of Christmas celebrations in the United States and the United Kingdom, is typically made from milk or cream, sugar, raw eggs, and a spirit like rum, brandy, or bourbon. It has a rich, creamy texture and often includes spices like nutmeg and cinnamon. The use of raw eggs gives it a custard-like flavor.
Coquito, on the other hand, is a Puerto Rican drink often referred to as Puerto Rican eggnog. It's usually made with coconut milk, sweetened condensed milk, evaporated milk, rum, and spices such as cinnamon and nutmeg.
Unlike traditional eggnog, Coquito does not always include eggs in its recipe, although some variations do. The key characteristic of Coquito is its prominent coconut flavor, which sets it apart from the dairy-dominant taste of eggnog.
Can you store Coquito in a plastic bottle?
You can. However, it is really best to store it in glass. A whole world of problems can arise from storing food in plastic. You can read more about it here: Pots, Pans, and Plastics: A Shopper's Guide to Food Safety.
How many calories are in a glass of Coquito?
The calorie count in a glass of Coquito can vary depending on the specific recipe used, but on average, a 4-ounce serving of Coquito can contain around 200 to 250 calories. The drink's high-calorie content is largely due to its use of rich ingredients such as coconut milk, sweetened condensed milk, and rum. Please note that this is an estimation, and the actual calorie count can be higher or lower depending on the quantities of the ingredients used.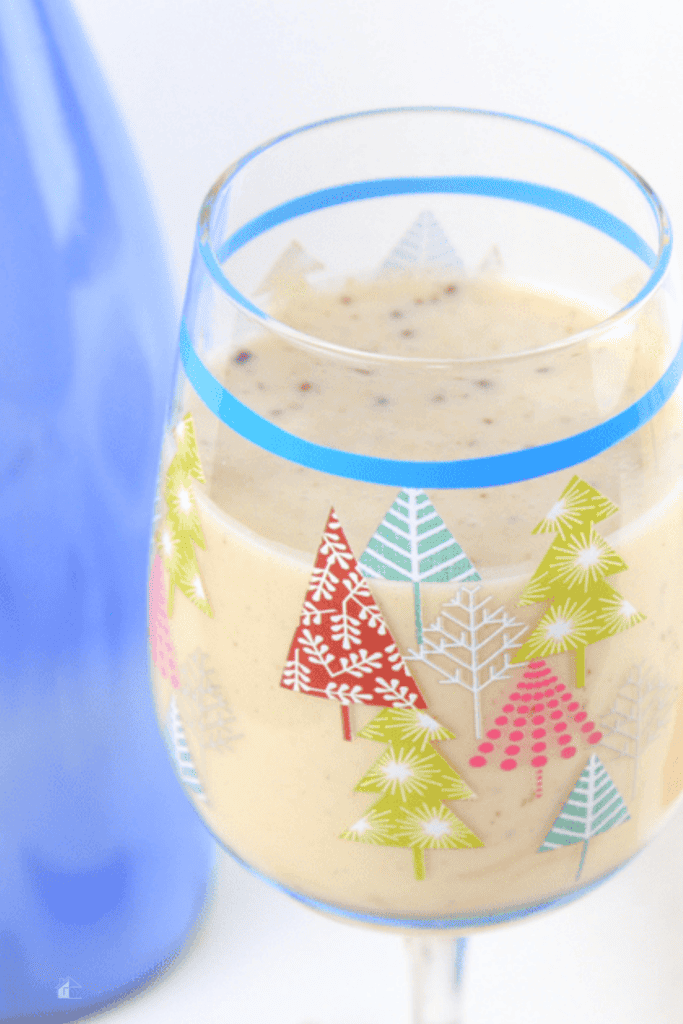 What rum to use to make Coquito?
Creating a perfect Coquito requires choosing the right rum; several options would work well. Here's a table listing some popular choices, their quantities, and prices:
| Rum | Quantity | Average Price |
| --- | --- | --- |
| Don Q Gold Rum | 1.5 cups | $16 for 750ml |
| Bacardi Superior White Rum | 1.5 cups | $15 for 750ml |
| Captain Morgan Spiced Rum | 1.5 cups | $16 for 750ml |
| Cruzan Aged Dark Rum | 1.5 cups | $14 for 750ml |
Please note that prices can vary based on location and vendor. Also, the choice of rum can significantly impact the flavor of the Coquito, so it's worth experimenting with different types to find the one that suits your taste best.
Below, you will find helpful accessories to help make Puerto Rican Coquito
Another thing you can try is to add the evaporated milk, condensed milk, and coconut milk into a pot and warm them up and stir.
This gives it a creamy feel, but you don't have to. I think it makes it richer and creamier.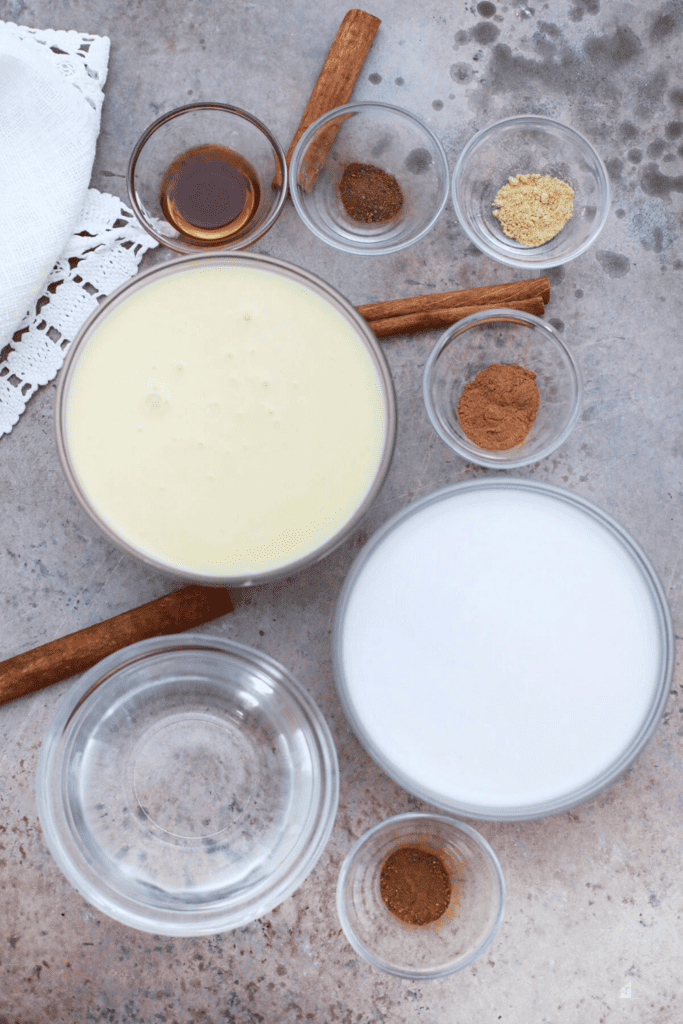 Puerto Rican Coquito with no Cream of Coconut
To make Coquito, you are going to need the following ingredients.
Evaporated milk
Sweetened condensed milk
Coconut milk
White rum (I love Don Q)
Vanilla extract
Ground cinnamon
Ground cloves
Ground Nutmeg
Ground ginger – to taste
Cinnamon sticks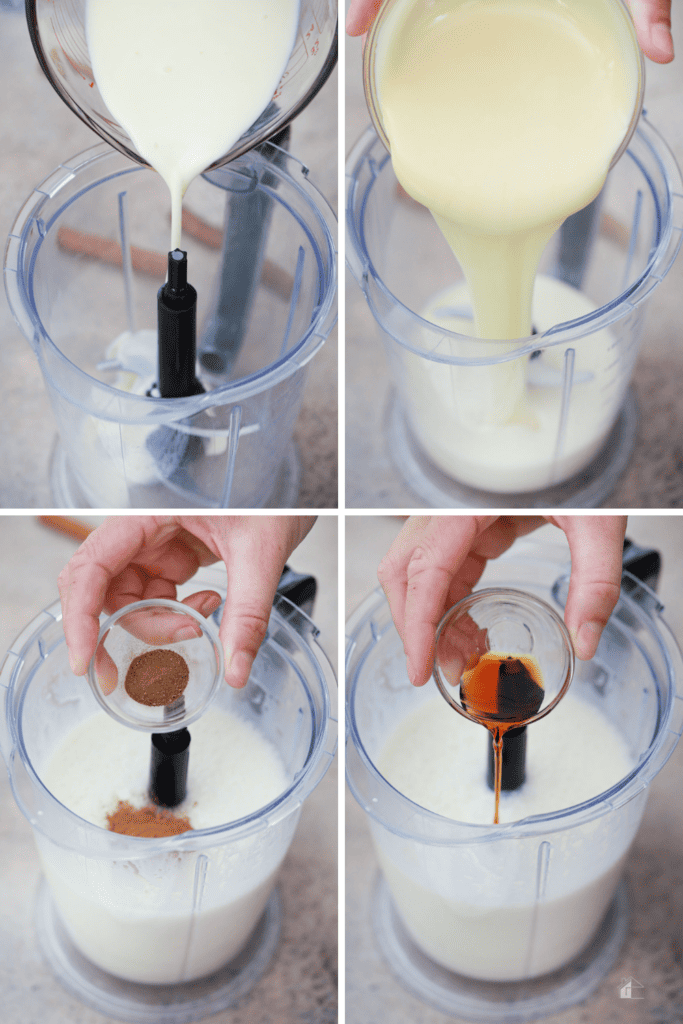 How to Make Coquito
Now that you have the ingredients, it is time to make Coquito, follow the steps below:
The preparation is as simple as combining all ingredients in a blender and blending until smooth.
Serve chilled with a cinnamon stick for added flair.
The end result? A delightful blend of sweet, spicy, and boozy flavors that will warm you up from the inside out!
Now that you know everything you need to know about making Puerto Rican Coquito, it is time to print the recipe.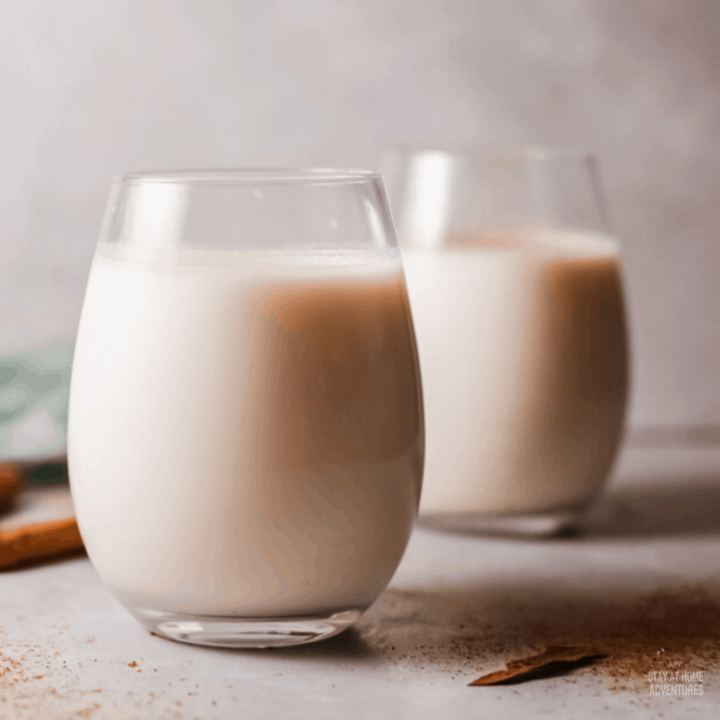 Puerto Rican Coquito With No Eggs
Total Time:
4 hours
7 minutes
A traditional Puerto Rican drink served during the holidays, Coquito de Puerto Rico Recipe (No Eggs) is a delicious alcoholic or without beverage that includes coconut milk and cream of coconut.
This recipe will help you make this holiday tradition in your own kitchen!
Ingredients
12 ounces of evaporated milk
14 ounces of sweetened condensed milk
14 ounces of coconut milk
1/2 cup white rum (I love Don Q)
1 teaspoons vanilla extract
1 teaspoon ground cinnamon
1 teaspoon ground cloves
1/8 Tbsp Ground Nutmeg
1/8 teaspoon of ground ginger – to taste
2 cinnamon sticks
Instructions
Combine evaporated milk, condensed milk, and coconut milk in a large blender.
Blend until well combined.
Add the rest of the ingredient and blend well
Pour into a glass bottle seal and add in the cinnamon sticks.
Chill in refrigerator overnight.
Recommended Products
As an Amazon Associate and member of other affiliate programs, I earn from qualifying purchases.
Nutrition Information:
Yield:

6
Serving Size:

1
Amount Per Serving:
Calories:

540
Total Fat:

27g
Saturated Fat:

20g
Trans Fat:

0g
Unsaturated Fat:

5g
Cholesterol:

49mg
Sodium:

190mg
Carbohydrates:

58g
Net Carbohydrates:

0g
Fiber:

1g
Sugar:

55g
Sugar Alcohols:

0g
Protein:

13g
This nutrinion data might not be accurate as it was calculated by Nutritionix and not a licensed nutritionist.