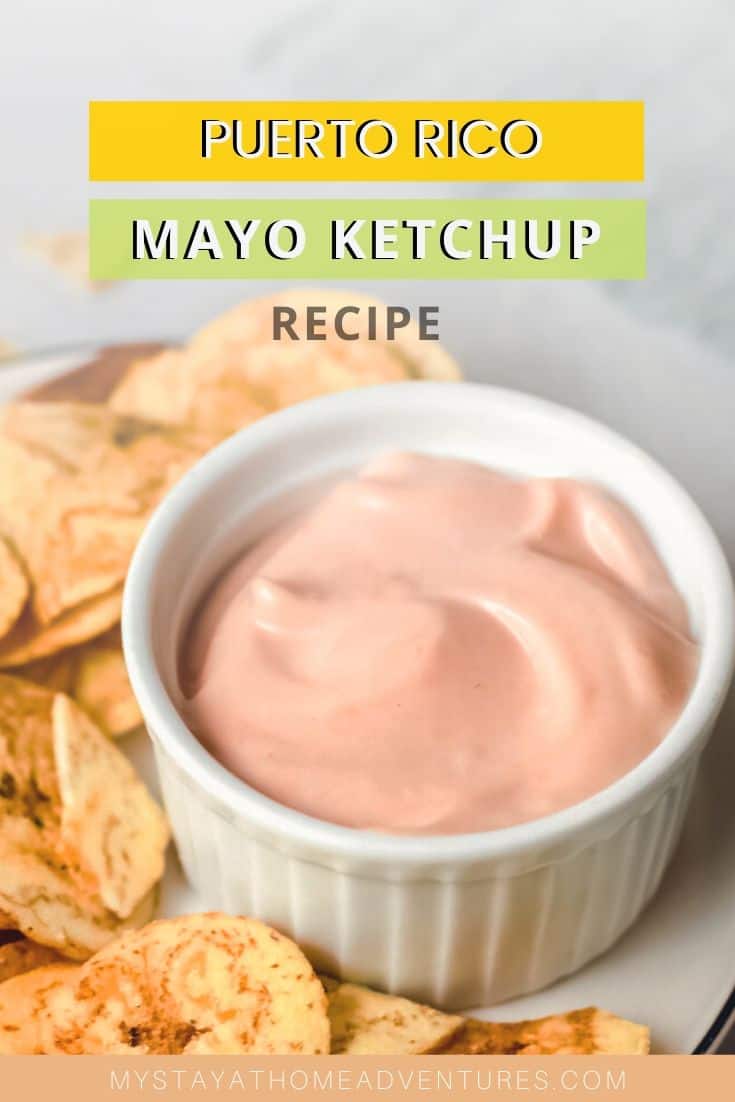 Today you are going to learn how to make Puerto Rican MayoKetchup Sauce or mayo ketchup or Puerto Rican Fry Sauce.
It seriously doesn't need a lot of introduction as you know it is made with Mayo and Ketchup mixed.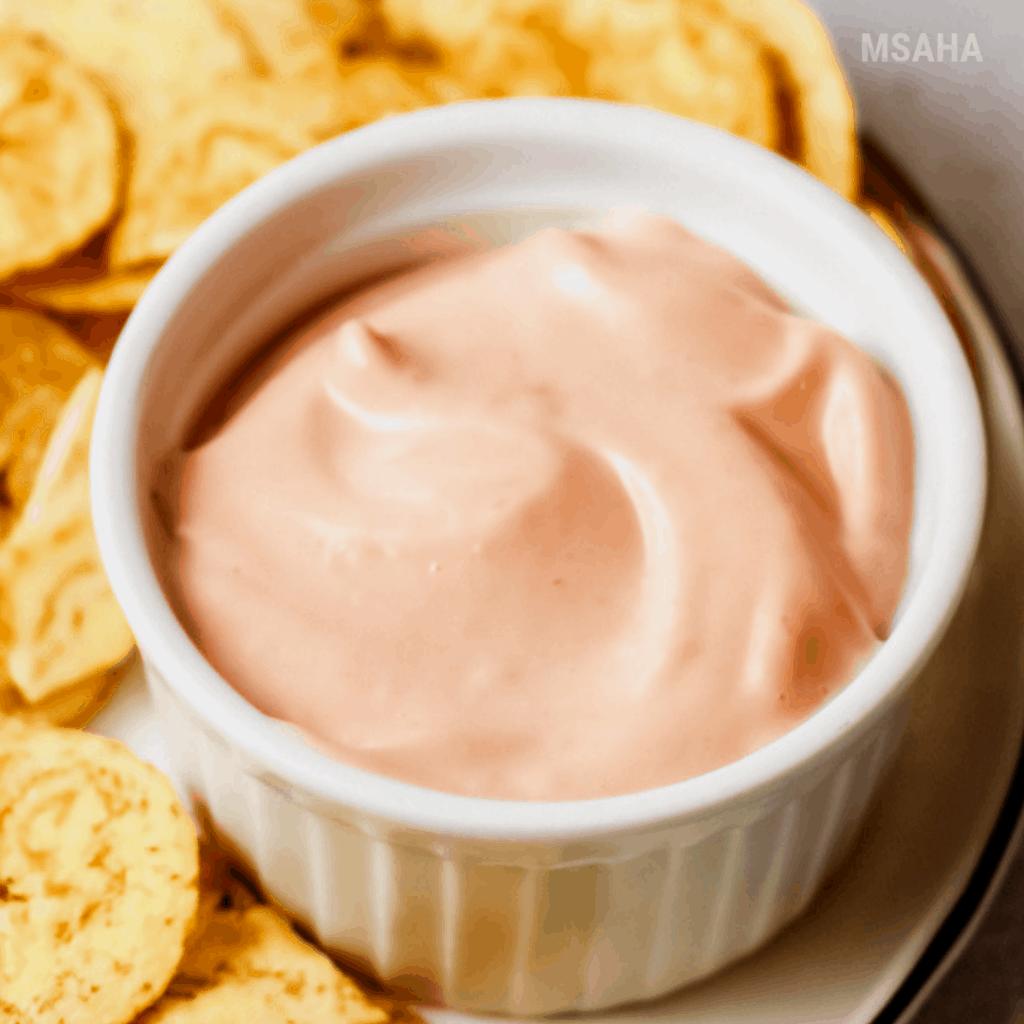 What is ketchup and mayo mixed together called?
Mayo Ketchup or Fry Sauce is what you called when you mix ketchup and mayonnaise together.
If you have not tried it, I recommend you do this sauce and dip your:
And so much more!
Growing up in Puerto Rico, MayoKetchup, as we called it was a regular condiment to add to some of our traditional food.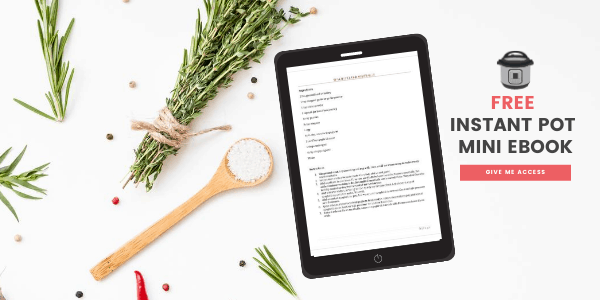 What I love about making this Mayo Ketchup recipe is that you can basically add more than just mayonnaise and ketchup.
And you are about to find out what you can add.
Check out these recipes: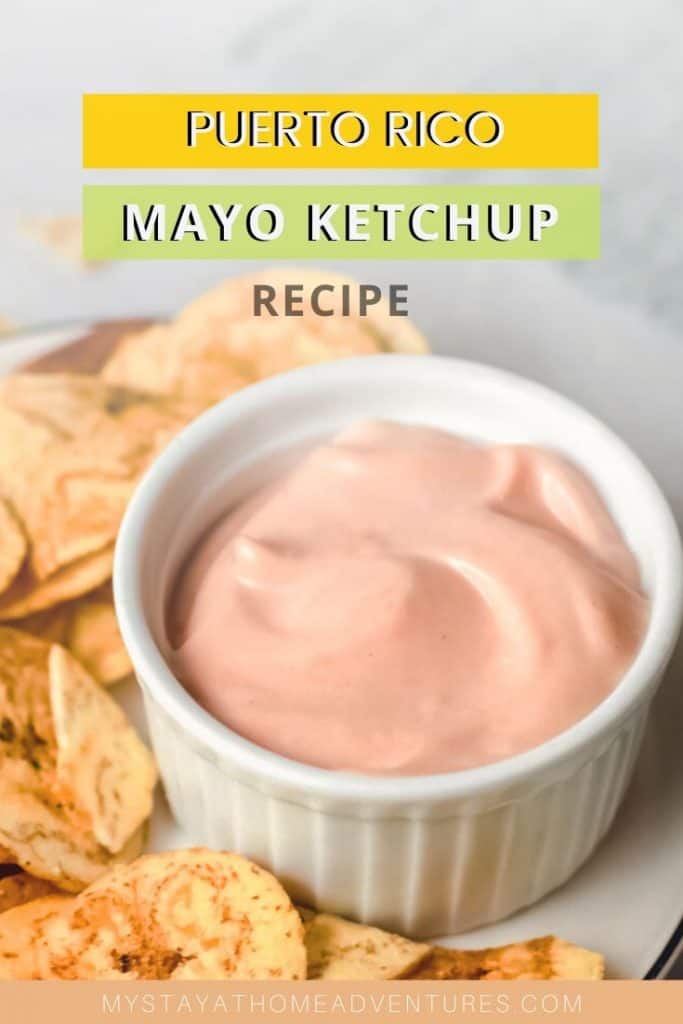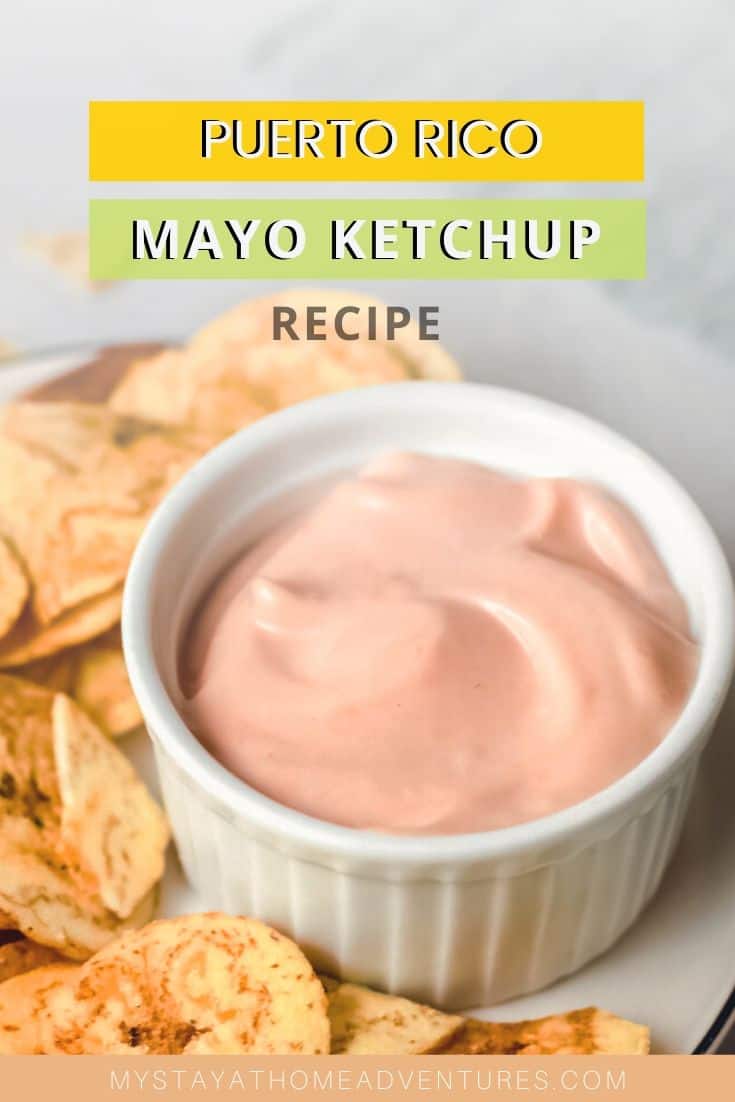 What can you add to mayo ketchup?
We know that to make Puerto Rican Fry Sauce, you need about equal part mayonnaise and ketchup. But what makes our "mayoketchup" dip unique is that you can add more ingredients to make the flavor unique.
Worcestershire Sauce
I always make it with Worcestershire sauce, but I have friends that don't and that prefer to add a teaspoon of lemon juice.
Lemon Juice
Again, as stated above, if you don't want to add Worcestershire sauce, then replace it with a teaspoon of lemon juice.
Puerto Rian Sofrito
You can add a dash of sofrito to give it a herb and veggie taste to it.
Hot Sauce
Add your favorite hot sauce to taste to the mayo ketchup mixture.
Garlic
However, you want to make this recipe, you are going to need to add garlic. Adding garlic is what makes it a Puerto Rican Mayo Ketchup.
You can use mince garlic, fresh garlic, and garlic powder, and honestly, you just have to find what you like.
The point is that you have to definitely play with what you like and find the taste that you love.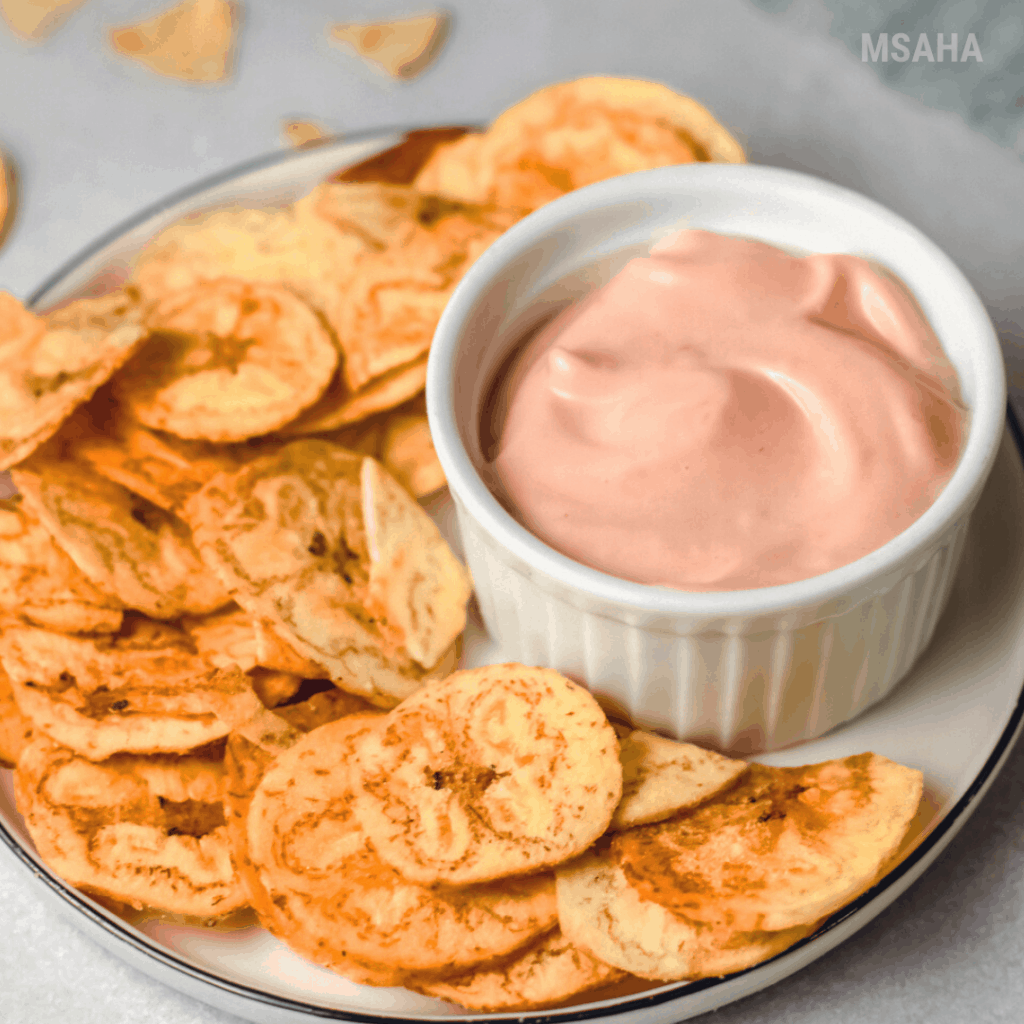 How long will Mayo Ketchup last in the fridge?
Mayo Ketchup sauce will last in the fridge for up to 5 days, so it's the perfect make-ahead dipping sauce!
How to make Puerto Rican Mayo Ketchup Recipe
Ok, seriously you can't mess this recipe up just get the ingredients below: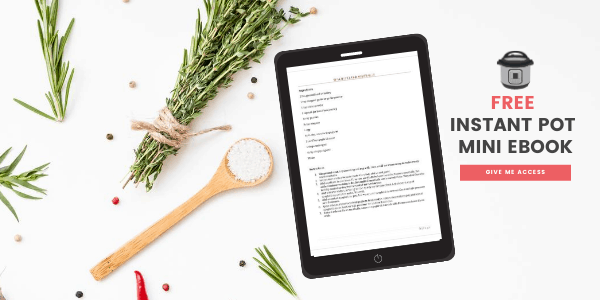 What are the ingredients to make Puerto Rian Fry Sauce?
To create this ketchup and mayonnaise dip, you are going to need the following ingredients:
mayonnaise
ketchup
Worcestershire sauce
garlic powder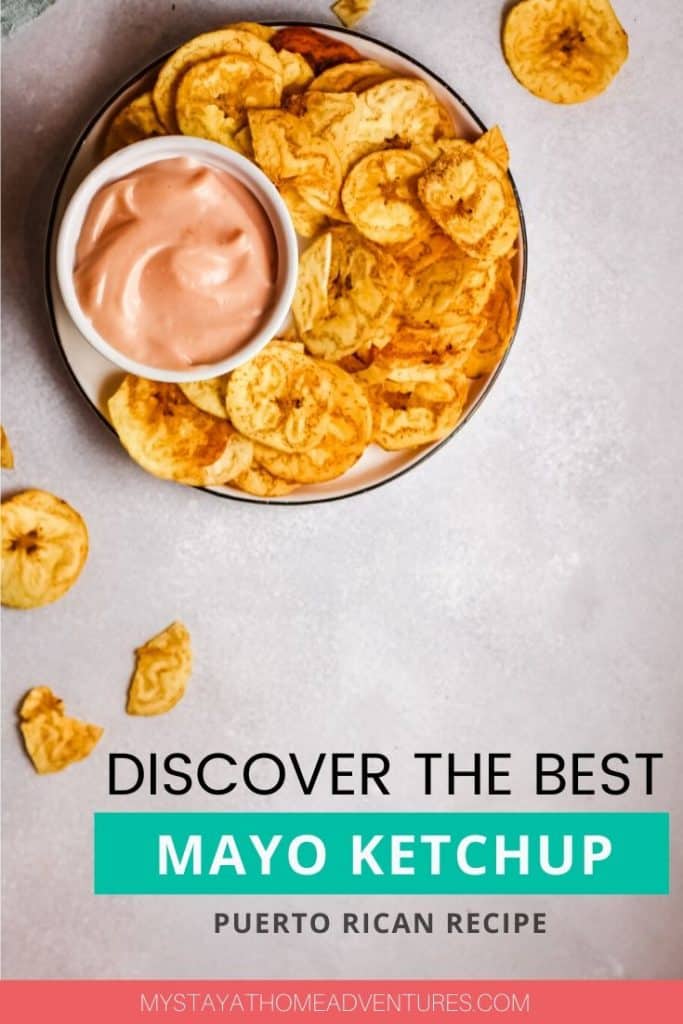 Now that you have the ingredients, it is time to make this famous tostone sauce.
Using a small bowl, add the ketchup with Worcestershire sauce and mix it with a whisk.
Next, add the mayonnaise and garlic powder and continue to whisk until it is smooth and looking shiny.
Your Puerto Rican Mayo and Ketchup sauce is ready to serve.
Mayo Ketchup Recipe
Now that you know how to make your own mayo ketchup, it is time to print your recipe with the exact measurements.
Yield: 5
Puerto Rican Mayo Ketchup Recipe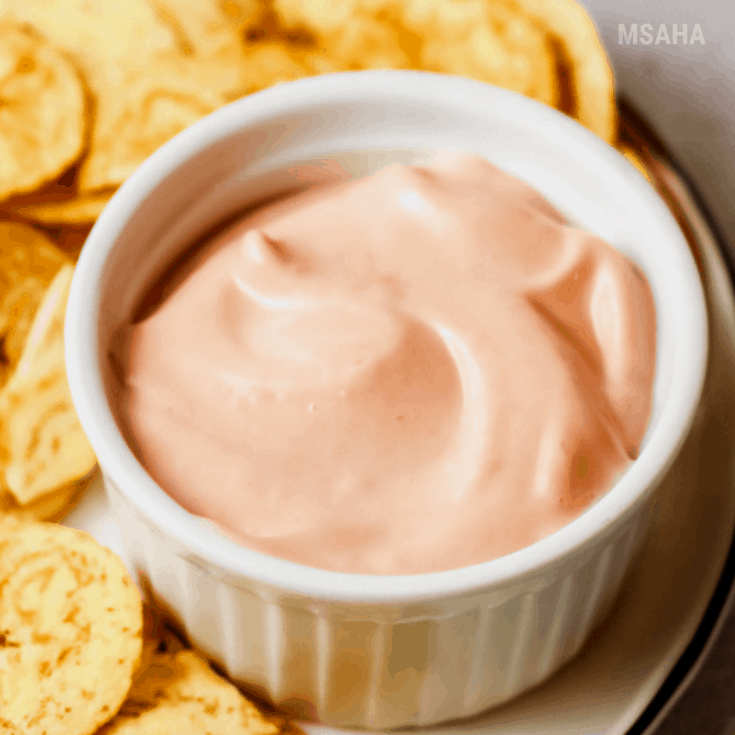 Ingredients
¾ Cup mayonnaise
⅓ Cup ketchup
1 Tsp Worcestershire sauce
1 Tsp garlic powder
Instructions
Whisk the ketchup with Worcestershire sauce. Add mayonnaise and garlic powder and continue whisking until smooth and shiny.
Nutrition Information:
Yield:
5
Serving Size:
1
Amount Per Serving:
Calories:

243
Total Fat:

25g
Saturated Fat:

4g
Trans Fat:

0g
Unsaturated Fat:

20g
Cholesterol:

14mg
Sodium:

365mg
Carbohydrates:

5g
Fiber:

0g
Sugar:

4g
Protein:

1g
**This calculation might not be accurate.
The following two tabs change content below.
Latina mom of 4 married to wonderful Greek gentleman. Living in southeast PA and trying to juggle family and a household while trying to earn an income from home. Follow my stay at home journey as I discover how to earn money and save money so we can continue to live debt-free.
Latest posts by Joyce @ My Stay At Home Adventures (see all)