Hi/Hola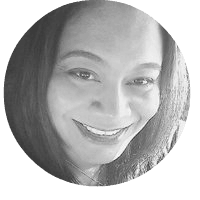 Joyce is a wife and mom of 4 Autistic children, three boys and one daughter. Joyce loves to cook Latin food for her family; she's also an expert in frugal living!
She started My Stay At Home Adventures to document the everyday adventures that come with being home with kids and finances. In addition, she shares creative ideas on how to budget while staying at home and still having fun!
How it all began
I was a retail manager who was burned out, depressed, and in debt.
I was an emotional spender.
I wanted to impress others.
I valued stuff.
I lived life competing with the Joneses.
Does this sound familiar?
I decided to start My Stay At Home Adventures because becoming a stay-at-home mom was a new adventure for me. I never thought of myself as a "homey" mom, nor did I enjoy cooking or anything related to what I envisioned as a stay-at-home mom.
Cooking was foreign to me.
Having a budget was never in my vocabulary.
Taking care of my kids and being home was very strange to me.
We had managed to kill my debt and save enough money for me to stay home with our children, but could we keep our debt-free status, making less as our family grew?
The financial journey helped me financially and helped me grow as a mom, wife, and entrepreneur.
While as a stay-at-home mom, we paid for our wedding, enjoyed a fabulous honeymoon, and enjoyed family vacations, ALL without getting into debt.
Now realistically, not everything has been smooth sailing for us. I mean, not every adventure is a perfect one. As you can imagine, the role of becoming a stay-at-home mom wasn't as easy as I expected. I created some bad habits, and keeping ourselves "debt" free is a continuous challenge.
The good news is that we have managed so far, and our adventure continues to change!
I decided that helping others create their own "at home" adventures without breaking the bank is all about this site.
What is My Stay At Home Adventure?
When I started my blog, I was about my stay-at-home journey and trying to connect with others in my situation.  I wrote about money and coupons and savings! I wanted to help moms save money while they stayed home.
As My Stay At Home Adventures continued to grow, my adventure as a stay-at-home mom grew:
My children were diagnosed with autism.
I began to experiment with gardening and growing my own food.
I began to earn an income online.
I began to grow my savings.
I started a podcast dedicated to helping moms with autistic children grow wealth.
Then the focus of this blog changed, and we concentrated on creating adventures in your home that won't cost you much!
You will read posts that will motivate you, encourage you, and inspire you to create any adventure you want in a home without breaking the bank!
What adventures would you find here?

Home adventures, you will find anything related to the home, such as:
Recipes
Organization & DIY
Gardening
The recipes are as affordable as they can get to help you save money on your groceries. We try to keep with simple recipes to help your budget, and our gardening posts will inspire you to start growing your food!
Furthermore, we have grown our Hispanic-inspired recipes for everyone to make at home. 
Organizing your home shouldn't cost you a fortune, and maybe DIY projects will be a great alternative to help you stick to a budget.

I will say that this is my favorite topic to write about, one that I am very passionate about!
Under this tab, you will find TONS of money posts that consist of:
We believe that money should not defy you nor sustain your lifestyle, and if you don't know what I'm talking about, you need to stick around and read this blog.
We share tips on how to leave below your means. The benefits of managing your money. How to save your hard-earned money and how to make extra cash!
We also talk about how to make extra money and work from home. We also cover budgeting and how to get free stuff!
Under this category, you will find personal and helpful articles about parenting, kids and school, wedding planning, and blogging. You can also read articles about time management and autism.

While you are here, you can check our top posts and get to know what My Stay At Home Adventures is all about!