Life After Paying Debt
This post may contain affiliate links which might earn us money. Please read my Disclosure and Privacy policies here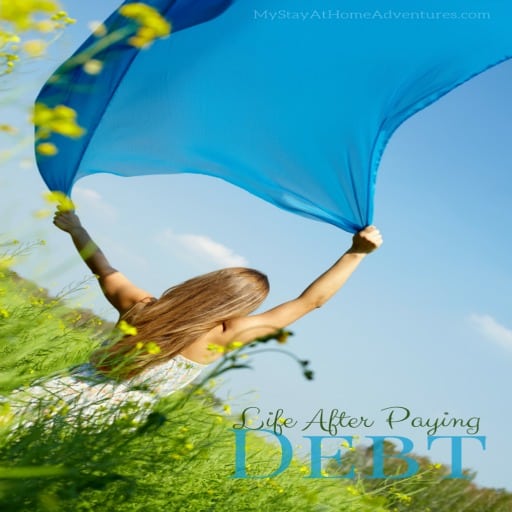 If you follow the Dave Ramsey baby steps, I would say that we are on Baby Step 4 of some sorts. I have a mortgage, and quite honestly, I'm not in a hurry of paying that off at the moment. I'm focusing on the goals we set out for ourselves earlier this year and I wanted to say that life after paying off debt seems to be freaking amazing!
Though to some, I am not debt free because I have a mortgage; I am here to tell you that at least I don't have to worry about credit card debt, car loan, among other things. Thanks to the decision I made a few years ago to pay off my debt (except the house), not only was I able to take control of my finances, I also learned to live a simpler life with less stress.
Paying debt not only, well, helped me pay my debt; it also changed the way I view money and live my life. I'm able to have better control of things and I'm also able to spend and save my money carefully now.
Now that I have just the mortgage on a house I simply don't love anymore, I am seriously debating on doing something about it. I think that life after debt seriously puts everything into perspective, and you really learn to see things differently about life and society as a whole.
With life after debt, I am able to live life the way I want to live it. The hard work it took me to pay off my debt and stick with it sets the stage to accomplish many other things in life. Setting up goals and reaching them is the best thing I even done, and will continue to do for the rest of my life.
Life After Paying Debt
Though one major thing I worry about is that I will fall back into the my bad habits and acquire debt again, so far I have surprised myself with these past couple of months by being able to control my emotional spending. This is huge of me. Extremely huge for someone who makes insane decisions and spends money in the process.
We are saving more.
Life after paying debt has helped us save more money than we ever imagined possible. This is possible because we have stuck with a budget. We have been able to set goals and stick to them. We don't have debt preventing us from saving more.
We are able to give more.
Though we are making less money now than a few years ago, we are able to give more money. Again, this is all thanks to not having debt and sticking to our new habits. The way I budget and save money allows me to be able to give more.
We splurge on things we love.
I love the fact that we have been able to have the wedding we wanted and have a fabulous honey moon without getting into debt. We didn't need to get a personal loan to afford our wedding and honeymoon cost because we saved up for it. Saving money allows us to enjoy the things we like without worrying about them financially.
We continue to live frugally.
Even after paying off credit card debt and loans, we continue to live below our means. This, at times, confuses a lot of people we know since we really have the money to do more. One thing I learned about my debt road journey is that not only do you learn about finances, you learn a lot about yourself.
We continue to learn.
One thing I have to say, is that every day I learn something new about finances. Whether I want to open a Roth or a new app to save money. Educating ourselves about finances and/frugality. Just because you pay off debt, doesn't mean you are done. To continue learning and educating yourself about finances is important on your road.
You become a mentor.
This is something I never in my life thought would happen when I started to take control of my finances years ago. I am the to go to friend about financial advice, among other things. We had plenty of criticism about the way we live and spend our money, but there has also been a great source of positive comments from others as well.
I never thought that I would inspire, that I would be a cheerleader to others that were in the same situation as me. I never thought that people will come to me embarrassed about their finances and be open and honest about it. I never thought I would be anyone's mentor.
Life after paying debt is amazing and is so attainable. You might think that being debt free is about having more money, or having a large income; but it is not. It's about living a life with purpose and meaning. It's a life where you get to enjoy your life and not stress about money. It is such a rewarding life.
What are your thoughts about life after paying off debt? Do you see yourself debt free?