Holiday Gift Guide for The Practical for 2018
This post may contain affiliate links which might earn us money. Please read my Disclosure and Privacy policies here
Love giving? Here's a holiday gift guide for the practical person.
This is the first year we at My Stay At Home Adventures put a gift guide together. Being conscious of budgets for so many years, I personally enjoyed looking at holiday gift guides for ideas for budget-friendly gifts.
Why create a Holiday Gift Guide?
I tend to be practical, and I like to skip over the nonsense and get to gifts ideas that truly have use and purpose. I wanted to share some amazing, high-quality products not just for you, but for the entire family that will save you money, will instill good habits and are useful past the holiday season.
I admit that I am not all that sure when it comes to getting someone gifts, and that has been that way for years. I don't know what to get, I don't know what is out there, and I am busy and simply want to find an idea and know where to get it.
I hope this guide is helpful and if you think its missing stuff, comment below.

2018 Holiday Gift Guide for The Practical
Lexar USB Flash Drives
My husband loves jump drives, and he makes sure that every holiday, it's added to his Christmas list. We were lucky to be able to review Lexar® JumpDrive P20 USB 3.0 Flash Drive. When I say we, I mean my husband. He truly loves it and enjoys. It is one of the fastest USB flash drives available, it is secured and is compatible with PC and Mac.
For the hip mom, check out the stylish, swivel design of the S35 USB 3.0 JumpDrive available in bright colors like purple, green, and teal; it is available in capacities from 16GB-64GB.
For tech-savvy kids on the go, quickly and easily transfer and share photos, music, videos, and files between your Android™ tablet, smartphone, or computer with this JumpDrive available in capacities from 16GB-64GB.
For the professional dad, provide him with one of the fastest JumpDrives on the market with speeds up to 400MB/s read and 270MB/s write. The drive boasts a sleek metal alloy design and includes EncryptStick™ Lite software to protect his files.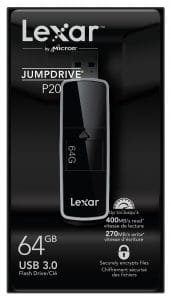 There are so many uses for jump drives from mixtapes, work, photos, etc. Most new devices have USB support, so can put your music and videos on one of these drives and simply plug it in to your compatible TV, Blu-ray/DVD player, your car, any many other devices! No more burning discs! This will make a fabulous gift. To check out all of Lexar JumpDrive and other products, head over here.
Mohu antenna
As much as we speak about cutting our spending and how to save money, on this blog you will know that I have a solution to help you save money. One way to cut back on spending is by cutting cable or satellite. You all know cable is expensive, and if you are struggling financially, I will tell you that you can watch television with the help of a Mohu antenna.
This makes a wonderful gift: free TV, brought to you by the Mohu antenna, which offers unlimited access to free, over-the-air (OTA) broadcast TV (including ABC, NBC, CBS, FOX, etc) for a budget friendly, one-time fee.
This means you can watch your favorite holiday movies and shows in HD without a costly cable or satellite subscription that runs for about $99.10 per month. On average, Americans are spending more than $231 per year just on cable box rental fees alone. For that price, you could buy yourself and 10 family members free TV for a lifetime this Holiday!
**One thing I want to make clear is that depending on the model purchased, and where you live, will affect how many channels you will have available. The higher the model, the more channels that are possible. To be sure and see what is available in your area, head over here and fill out the quick form.
Latest products for 2018 are available here and seriously is something that we love and recommend. These antennas are affordable and work extremely well.
Stocking Stuffers
You are going to think that I have lost my mind, but as I stated before, sometimes the best gifts are the useful ones! I will give you a great piece of advice when it comes to gifts for your stockings, don't wait for the last minute to purchase these items. I can tell you as a former retail manager that these products get wiped out days before Christmas. You think that everyday items will last long, but they don't. Please start planning and purchasing these products as soon as possible.
Colgate Products

Colgate Optic White
Filling your family stockings with toothpastes and toothbrushes is a great idea. Filling them with good quality products is even better. For the adults in the home, Colgate Optic White is a great idea. You can also add Colgate toothbrush, too! Before I begin, I wanted to thank Colgate-Palmolive Company for giving me the opportunity to allow me to review their products. All opinions are my own.
We enjoy using Colgate products in our home, and we have for many years. We love how it feels and it leaves our mouths feeling clean and fresh. With such a great quality product and being affordable, it's normal for us to use these as stocking stuffers when I have extended family staying with us during the holidays season.
Why Colgate Optic White? Read some of the facts and see for yourself:
Breakthrough formula offers whiter teeth in 3 days* just by brushing.
Professionally recommended whitening ingredient, hydrogen peroxide.
Contains 2x the whitening ingredient.**
Safe for daily use. Protects enamel and provides anti-cavity fluoride protection.
To even help you save money, click this link to find money saving coupons on Colgate products.
Colgate Total Daily Repair Toothpaste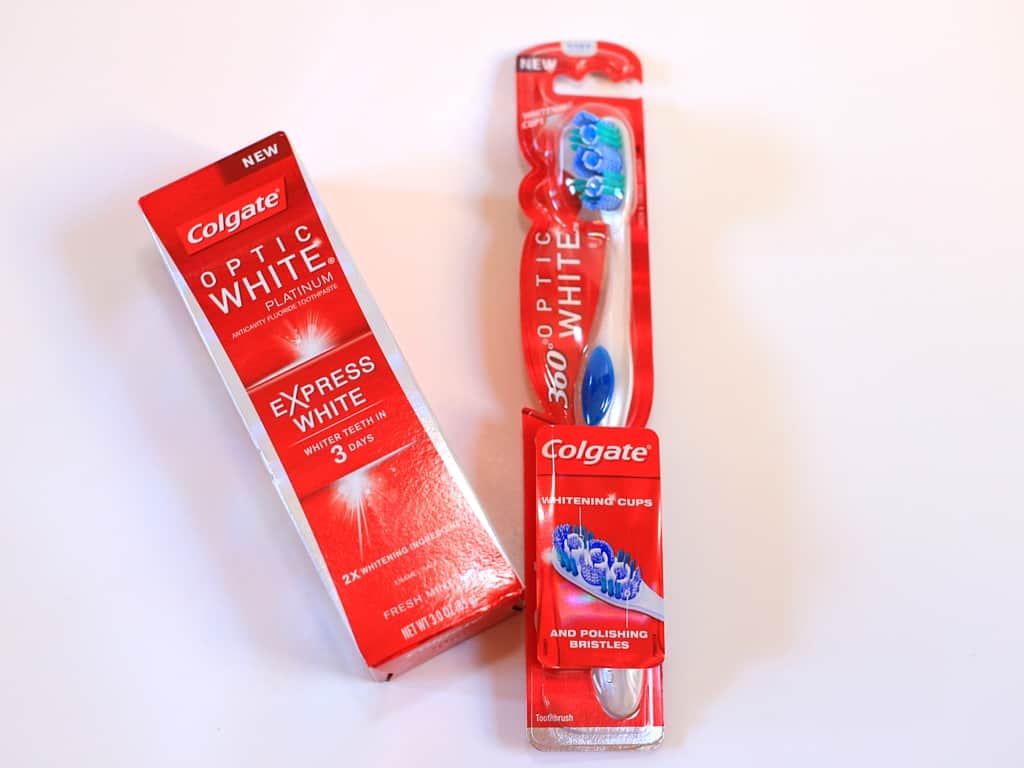 Another great stocking stuffer idea is another Colgate product called Colgate Total Daily Repair Toothpaste.
Colgate Total Daily Repair Toothpaste Facts
This is the latest in the Colgate Total portfolio and it contains a multi-active formula that helps to repair early teeth and gum damage* before you may know it even exists.
Helps repair early teeth & gum damage*
Remineralizes weakened enamel
Helps kill bacteria that causes gingivitis and protect against cavities, plaque, and tartar**
Freshens breath | Whitens teeth
*Reverses early gum issues by helping prevent gingivitis; remineralizes enamel damage to strengthen teeth and help prevent cavities
**in 4 weeks; results improve with continued twice daily use, as shown in six month clinical studies, compared to regular fluoride toothpaste.
Once again, we were lucky enough to be able to test and give our honest review about Colgate Total Daily Repair Toothpaste, and I wish I can say that I was disappointed or what I didn't like. My husband and I ended up fighting over this toothpaste because we like how it makes our mouths feel and that it works.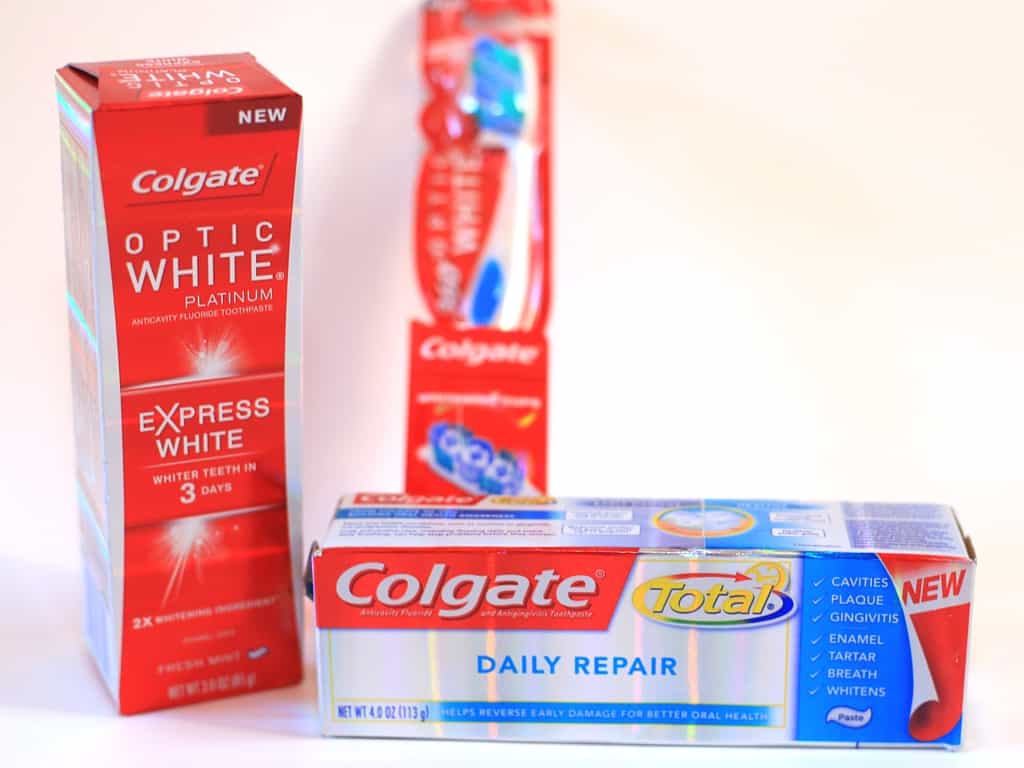 There's one thing I have to say is that I love when I start seeing results, I also like to feel that the toothpaste is working the first time I give it a try. We have not tried this toothpaste before, and seeing a difference the first time we used it made us want to use it again and again!
I think this is important to us and this toothpaste has replaced my husband's old toothpaste. The price for this product is very affordable, starting from $2.47 for a 4 oz, to as low as $3.47 for a 5.8 oz tube.
A Bright & Healthy Smile from Firefly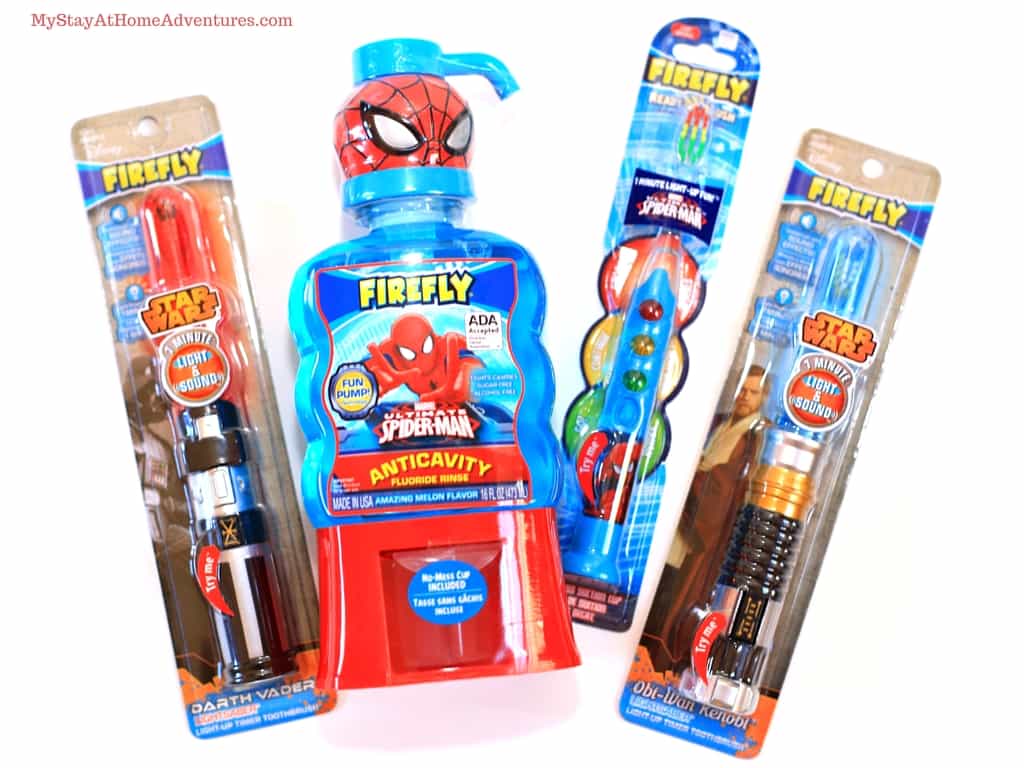 You have to admit that this is the Perfect Stocking Stuffer for kids and, um, some adults; I will explain why later. I have mentioned that toothbrushes and toothpaste make great gifts. They are good for kids and are a need, that makes them the perfect gift in my account! Not sure if the kids will, but hey, I think Firefly has changed that perspective.
You see, Firefly has created these oral care products for kids that are aimed to get them motivated to brush their teeth and develop excellent lifelong oral care. As a mom of a teenager daughter and 2 small boys, and one ETA June 2016, having my kids brush their teeth is an adventure. If you are a mom of an Autistic child, you know what it is like.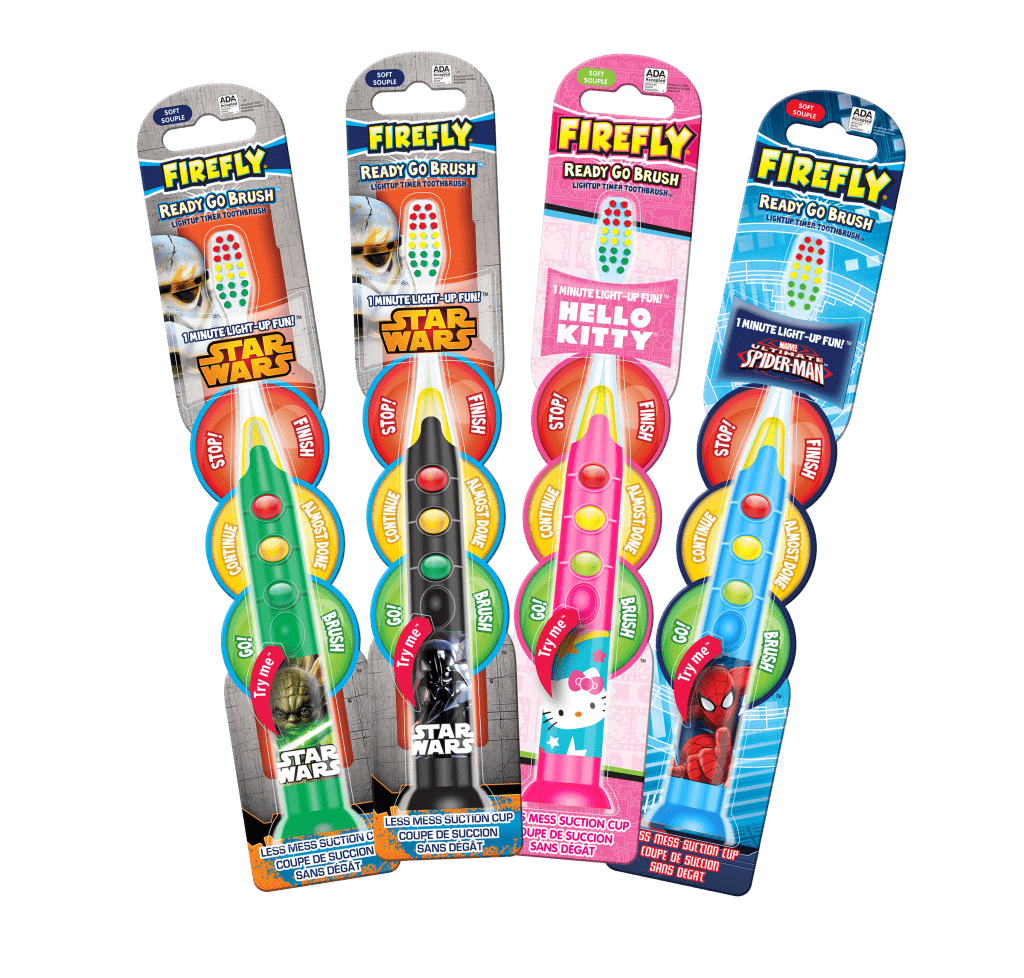 Firefly was kind enough to send us some of their products to try weeks ago, and I was one happy mami to receive them. Anything to help my kids develop their oral care habits, and I wanted to give them a try. What struck me as a surprising and amusing is the way the adults acted when they view Firefly products.
If you are not familiar with Firefly oral products for kids, they create these light-up toothbrushes and this pretty cool mouthwash. The light-up toothbrushes are created with this lights that will light up and switch light color to let your child know their brushing time is up! Pretty cool, huh? They also have a suction cup that helps create less of a mess.
What makes these light-up toothbrushes cool?
They are fun and come with flashing traffic light design to encourage kids to brush their teeth for 2 minutes.
The toothbrush has soft bristles and a suction cup bottom.
The lights flash for 60 seconds and turns off automatically signaling the kids to stop brushing the top row teeth, and begin brushing the bottom row.
Batteries are included, but are not replaceable.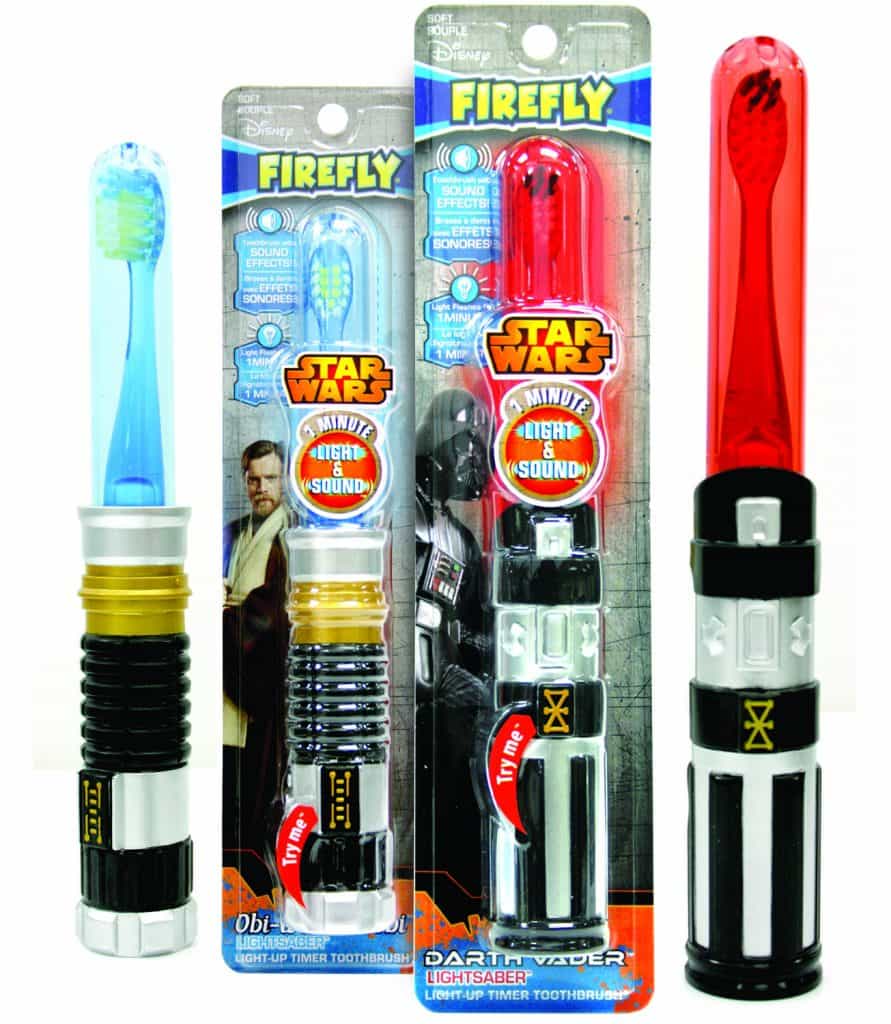 What we (I mean the adults) were pretty happy to see was the Star Wars Lightsaber Light-Up Toothbrush. Yes, Star Wars, and we, I mean the kids, were very happy to see. Like the other light up toothbrush encourages kids to brush their teeth for 2 minutes. The 1 minute light-up timer turns off automatically and this signals the children to stop brushing their teeth. This Star Wars toothbrush has a replaceable cover, the batteries are included but can't be replaced.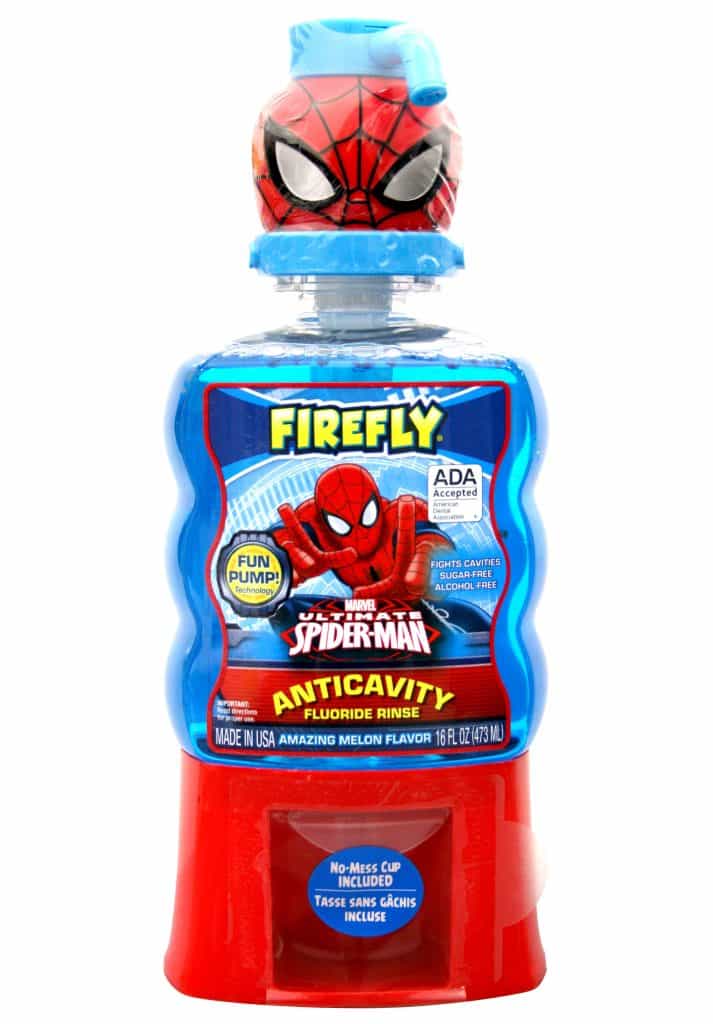 Let's not forget the mouthwash and how cool the kids were when they saw it for the first time. They love the character, Spiderman, and that it had a cool cup at the bottom of the bottle. The Firefly mouthwash comes in different characters, and here are some facts about their mouthwash:
Helps prevent cavities
Sugar-Free, Alcohol-Free with Fluoride
Tasty bubblegum flavor
If you are reading this review, you can see that these products make great gifts this Christmas season and kids will love it. What you are going to love too is that they are very affordable and you can find them in Wal-Mart, Target, and other retailers. Again, be advised that if you are planning to purchase these products, get them now. That oral care aisle will be empty come December 24th! You can also find the Firefly on Facebook, Twitter and Instagram.
PanOxyl
Click on the images below for more information about this product.
Let's face it, everyone suffers from breakouts from time to time and this weather changes doesn't help at all. Stress, humidity and pollution can affect the skin and this can lead to breakouts at any age.
If getting clean skin for the entire family is something that it is important to you then PanOxyl and its complete line of dermatologist-recommended face and body products can help with that.
PanOxyl was formally prescribed and now can be found at your local pharmacy and grocery stores. PanOxyl comes in both a wash and bar form. PanOxyl7 10% acne cleansing bar and 10% foaming face wash contain the highest strength Benzoyl Peroxide available without a prescription.
I continue to use this product after receiving this product because it works for me and my family. My kid and nephew are happy with the results and continue to use it today.
I will say is that please be aware that 10% Benzoyl peroxide will cause drying and depending on your type of skin you will have a mild variation of dryness on your skin. Also, please follow all directions when using this product. Also save $2.00 off PanOxyl products here.
You can check all of PanOxyl products available here. You can also follow PanOxyl on Facebook and Tumbler.
Softsoap Brand Fresh & Glow Body Wash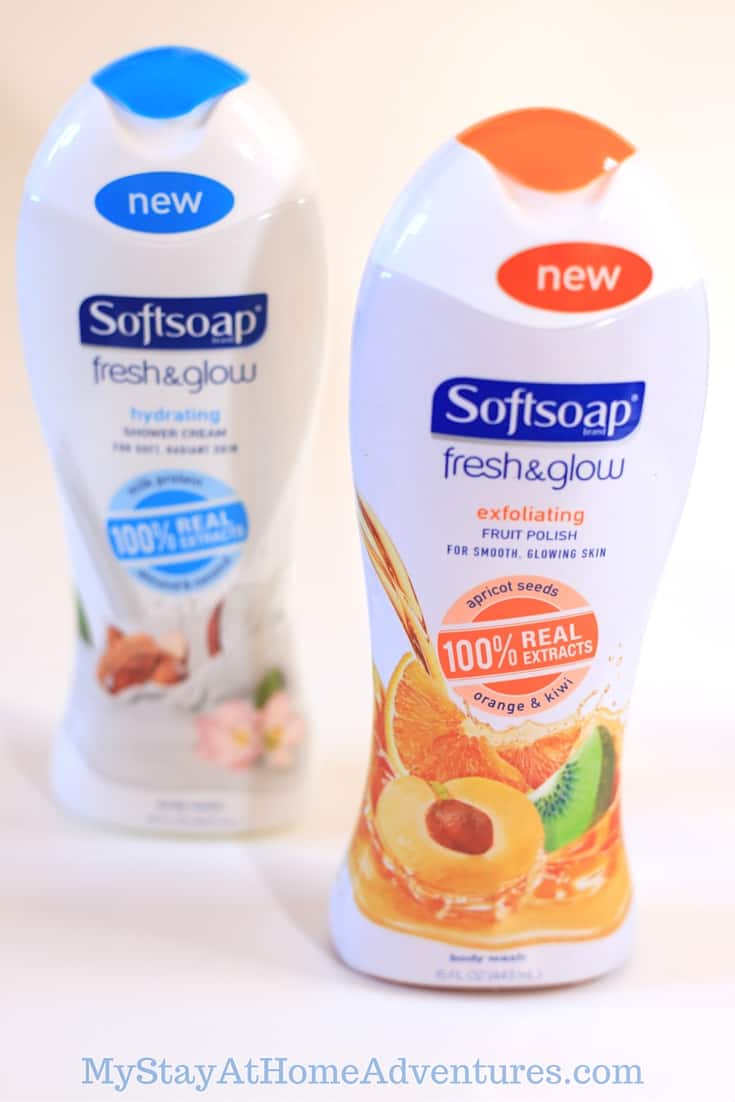 Making a gift basket with personal care items is a wonderful idea, and if you create this gift basket with something personal, it will be an amazing gift. Whether you want to create a personalized stocking with these items, or a basket body wash, it's a great idea.
Now mind you, we know that personal baskets with soaps and body washes can be a hit or miss with people; creating a soap basket with items with brands that you love and trust will definitely be a big hit.
Earlier this year, Softsoap released two brand new scents to their Fresh & Glow collection. What makes this collection unique is that it's made with 100% real extracts! This means that these body washes will make your skin look so healthy that it will glow.
A few weeks back, I received my samples to try and noticed the difference on the first try. This product is for the whole family, and winter months leaves our skin looking dry and lacking that glow I personally love in my skin.
I received Softsoap Fresh & Glow Hydrating Shower Cream and Softsoap Fresh & Glow Exfoliating Fruit Polish. This retails for as low $3.49 for a 15 fl oz, and can be found at mass retailers, drug stores, and grocery stores nationwide.
Softsoap® Fresh & Glow Hydrating Shower Cream
Made with 100% real extracts sourced from milk, coconuts, and almonds.
The unique formula is proven to lock-in long-lasting moisture to hydrate skin leaving it soft and radiant.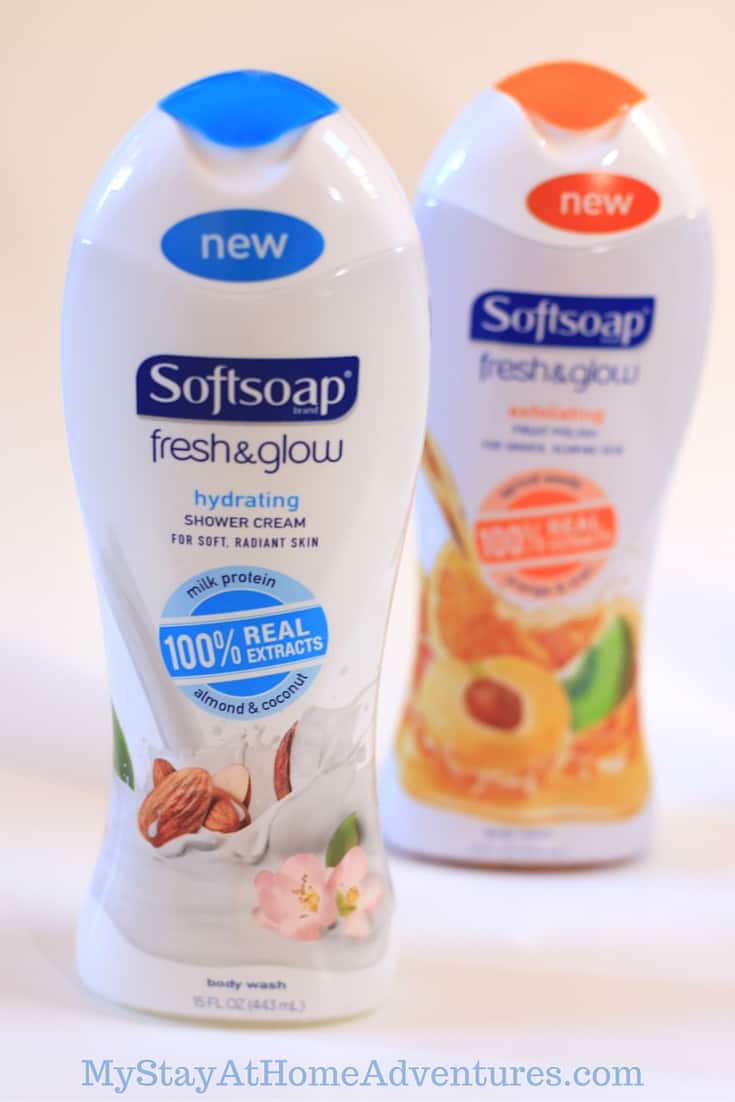 Softsoap® Fresh & Glow Exfoliating Fruit Polish
Made with a 100% real extract sourced from kiwi and orange.
The unique formula is packed with apricot seeds that exfoliate, giving you smooth, healthy-looking skin.
I have to say that I enjoy using these products, and again, started to see results the moment we started to use it. I also would tell you to feel the body wash in your hand and feel how soft and creamy the body wash is. By doing this, you can get a sense of the quality of the body wash and Softsoaps Fresh & Glow shows it.
SOFTSOAP® FRAGRANT FOAMING COLLECTION HAND SOAP LINE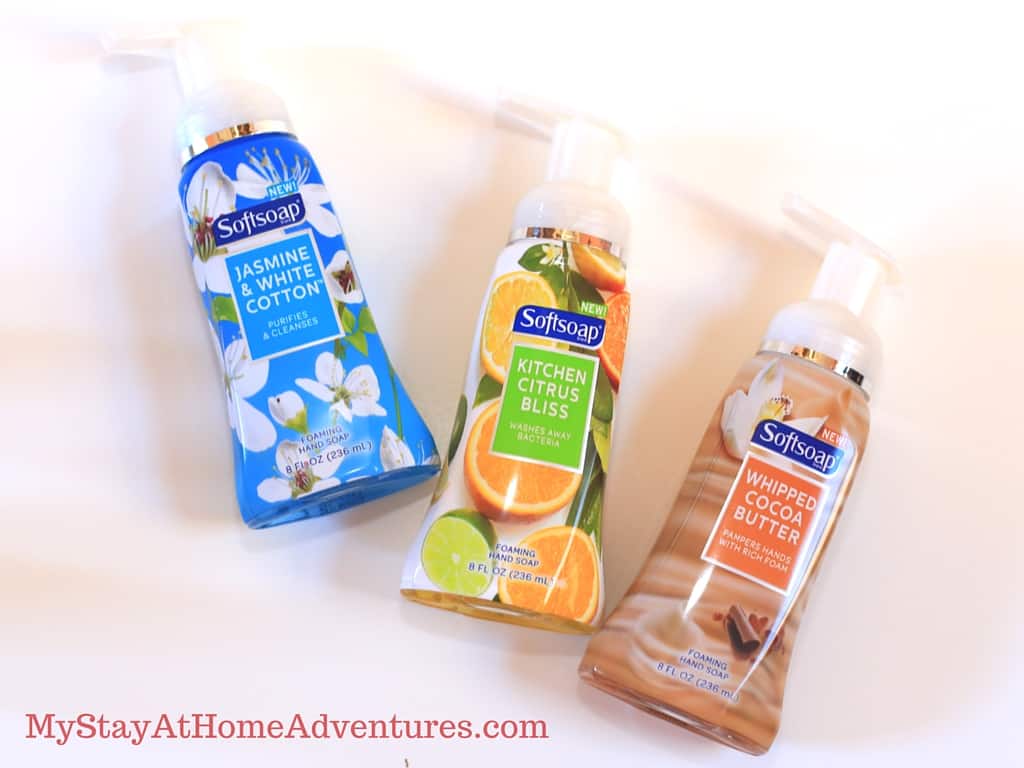 Speaking of stocking stuffers ideas and gift baskets and Softsoap, I will add that SoftSoap Fragrant Foaming Collections Hand Soap Lines will go well with these ideas. As a mom, hand soap is important, very important.
If you need gift ideas for this holiday season, may I suggest hand soaps? And if you want my suggestion, I will say Softsoap Fragrant Foaming Collection hand soap. We were able to receive three samples of these products and we loved it!
When I say we, I mean my boys as well. You see, there is something magical about foam that makes a kid wash their hands without a fight. My five year old, who has sensitive skin, enjoyed it and it didn't cause any reaction to his skin. Now the problem we have is that he always wants to keep washing his hands with the hand soap all day long!
During the winter, my hands get dry and itchy, and since using these products, my hands feel amazing! Below are some facts about Fragrant Foaming Collection hand soap line.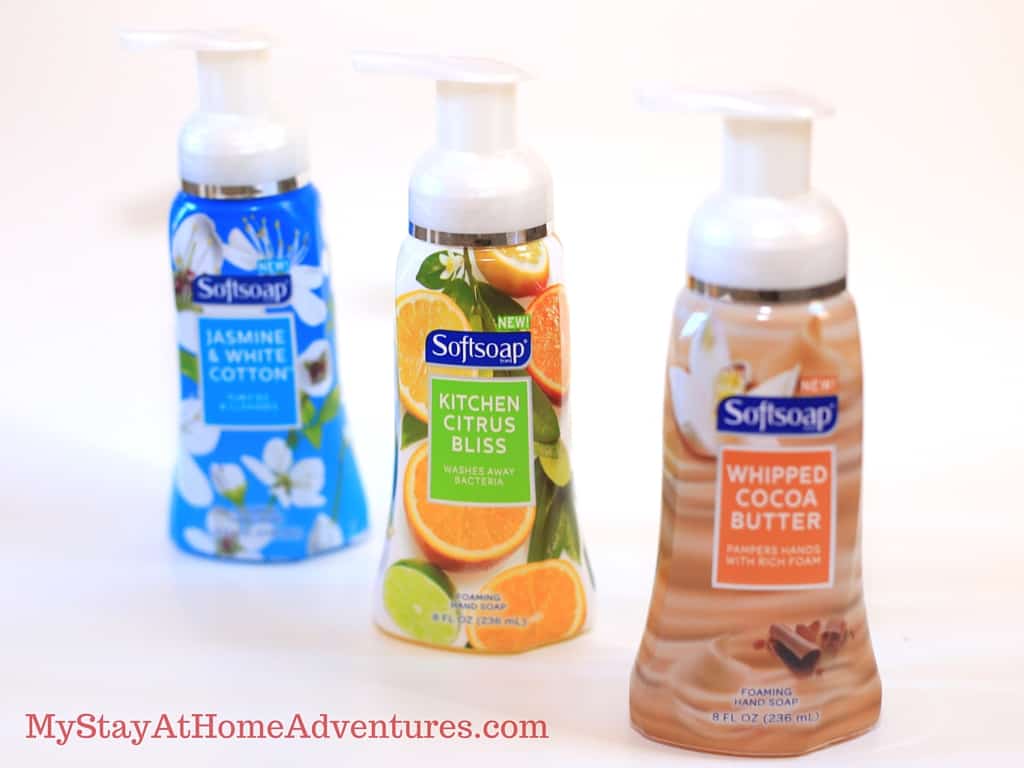 Softsoap® Fragrant Foaming Collection hand soap line is the latest collection. It comes in 3 fragrances:
Jasmine and White Cotton: Impress your guests with the fresh scent of Jasmine and White Cotton. Its airy aroma makes every hand wash sparkle, while lush foam gently purifies the skin.
Whipped Cocoa Butter: Pamper your skin with the rich foaming lather infused with real cocoa butter extracts. The decadent scent of Whipped Cocoa Butter makes every hand wash a treat.
Kitchen Citrus Bliss: Awaken your senses and brighten your home with the crisp, sun-drenched scent of Kitchen Citrus Bliss. Its vibrant aroma invigorates every hand wash, while lush foam gently cleans and soothes skin.
Suggested Retail Price: $2.49 (8fl oz.) and is available nationwide at Target, Walmart, Walgreens, CVS, Riteaid, Kroger, and large Food stores.
Gifts Ideas for Kids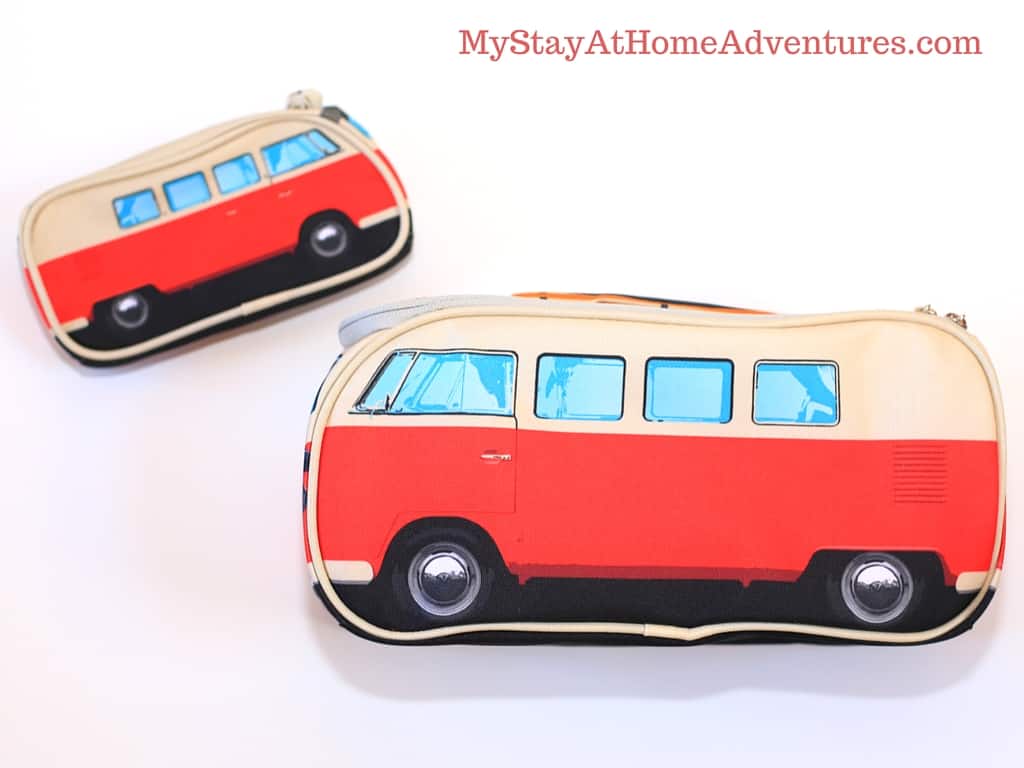 I am not a fan of purchasing toys for my boys. I have my reasons, and have made them clear. I do however, purchase my kids things that are useful and they enjoy for more than a few times. My boys enjoy cars; my 5 year old enjoys playing with cars, car logos, and anything that involves cars. Now this next item I wanted to write about made my day, and my son's. You see, this company is called The Monster Factory and they make good and affordable quality items for the entire family.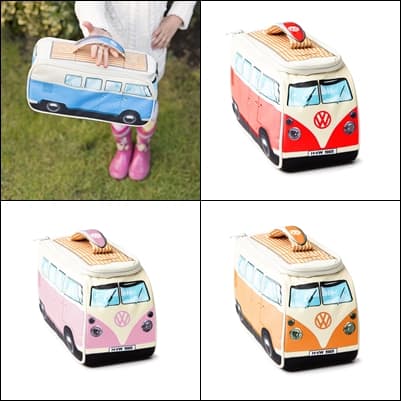 The Monster Factory offers fun and functional kids products like VW-Licensed 1965 VW Camper Van Play Tent and VW Camper Van Lunch Bag and Pencil/Accessories at an affordable price. These are items that you will not see every day.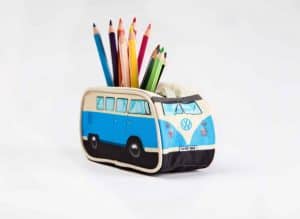 We were able to review the VW Camper Van Lunch Bag and Pencil/Accessories and the look on my son's eyes was enough to know he loved it. The lunch bag and pencil case replaced his regular lunch bag and pencil case from school. The lunch pack is insulated and this is very important to me. It also is very durable and this makes me very happy.
Facts About VW Camper Van Lunch Bag and Pencil/Accessories
VW-licensed lunch bag is made of durable, colorfast
Washable Oxford Canvas and fully insulated to keep the hot hot, and the cold cold.
Measuring 12 x 4 x 6 and available in the classic VW colors.
Price – $20.00
The pencil case doubles as an accessory bag for whatever
The pencil case measures 7 x 2 ¾ x 3 ¾
Retails for just $11.99
I will also let you know that these are good, quality products and he has been using them for a few weeks; they are holding up perfectly! Below are some facts about the VW-Licensed 1965 VW Camper Van Play Tent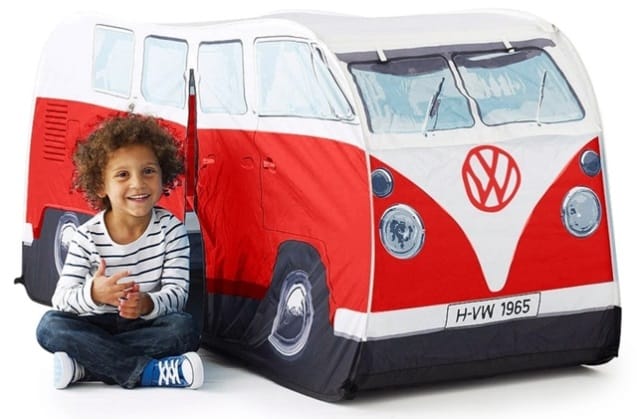 FAST FACTS
Licensed by VW
For children 3 and up
Suitable for indoor or outdoor use
Comes with a "wheelie" carrying case
Available in red, blue, and pink
This year The Monster Factory has added new items and you are welcome to check them out by clicking on the image.
Gifts For Moms
I'm the kind of mom that appreciates appliances and things that I am able to use. Yup, that is me. I also know tons of moms that are like me which helps me find great gifts ideas that they will love, just like I would. If you love to bake, or know of someone that does this, it's a great gift idea for them.
COOKINA Cuisine REUSABLE BAKING SHEET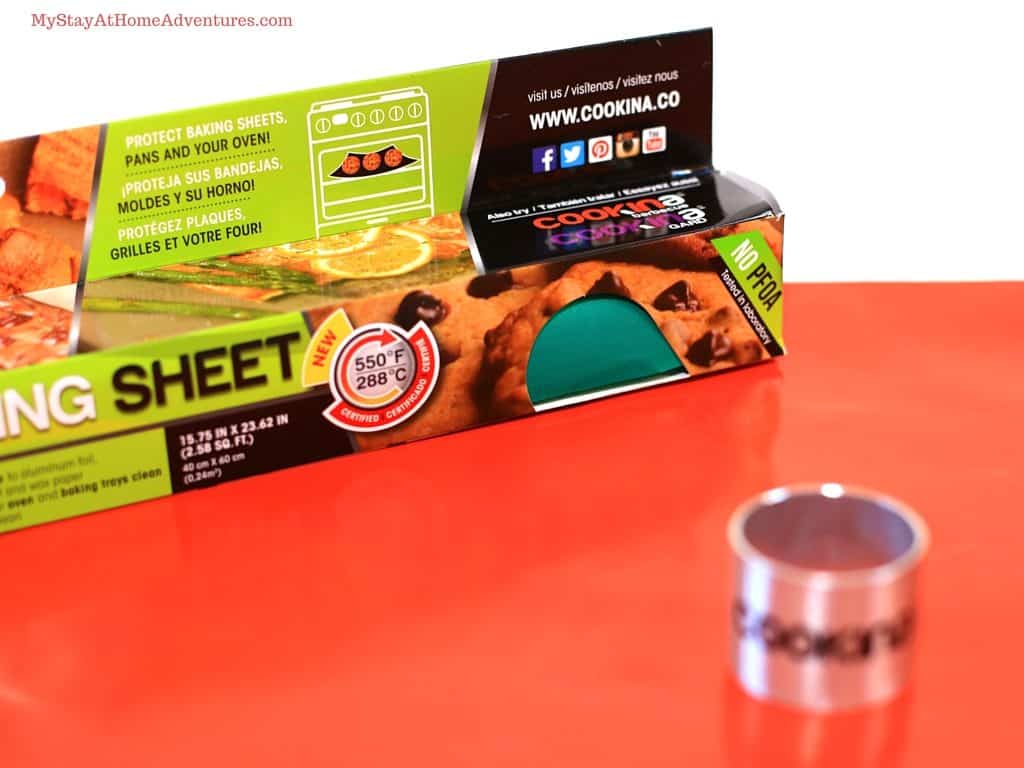 I love to bake, and I love gadgets that make my cooking and baking time simple and fast. I was contacted by a COOKINA rep via email about sending me these reusable baking sheets, and I was kind of skeptical about it.
You see, I wasn't sure if this will be a good product because I, quite honestly, never heard of it and I wanted to make sure that I had enough time to test it out and see if it really made baking time simple without the mess.
After some back and forth emails, I was able to receive two (green and red) COOKINA Cuisine reusable baking sheets. The green and red colors are exclusively for the holiday season, and since this is baking season, I was pretty happy to receive them.
According to COOKINA Cuisine, this is an innovative, multipurpose product that creates a non-stick, easy-clean and healthy cooking & baking experience – for all those holiday cookies, cakes, and pies!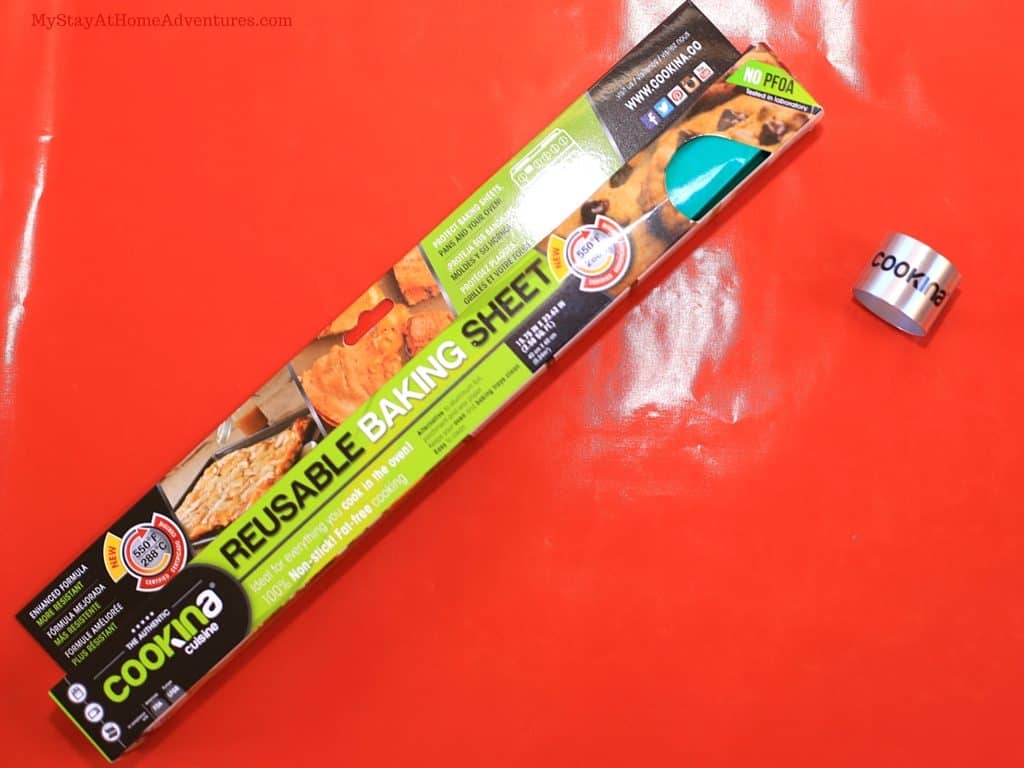 When we opened the package, I noticed how thin the material was and I was kind of worried; however, I had to try this product out so I had to put that worry aside. I also noticed how big this sheet was. It didn't fit any of my baking pans.
After baking a few more batches (mind you, I didn't cut the sheets), we were baking for a family gathering and time was of the essence! I have to say that we didn't use oil or baking spray on the sheets. We didn't have to clean the trays afterwards and we reused the sheets and continued to bake our cookies.
Cleaning the sheets was an easy process and so was storing them away. I was very impressed with this product, so impressed that I decided to add it to my gift guide because any baker would love and be thankful of such gift!
Here are top reasons why this product is great:
This is a great alternative to aluminum foil, parchment paper, and wax paper.
You can place the cooking sheet on a baking tray.
You don't need to use oil or baking spray.
No need to clean the tray afterwards.
This sheet is 100% non-stick.
This sheet is PFOA Free.
This is reusable.
These sheets are reversible.
They are easy to clean.
You can easily cut to size.
This product retails at $15.99 and is available at Fred Meyers, Costco, and Cookina.