Holiday Financial Struggles – 8 Things People Should Avoid Buying
This post may contain affiliate links which might earn us money. Please read my Disclosure and Privacy policies here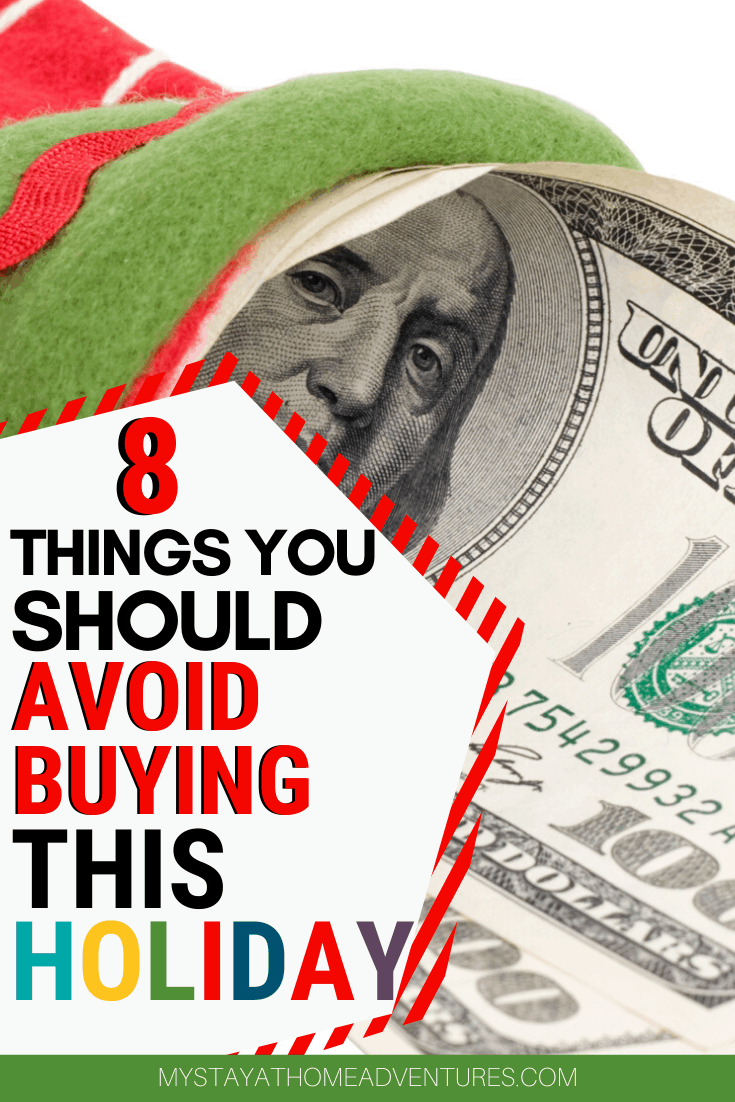 The holiday season will be here, and for some of us, this can be a stressful time of the year. If you are having financial struggles, and you are worried about your finances during the holiday season, I am here to help you.
Here are 8 things you shouldn't waste money on if you are struggling financially this holiday season.
Christmas is a wonderful time of the year, and it could also be a hard time for others. When you are struggling financially, Christmas can be one of the most stressful periods of the year.
When you have no control of your finances, Christmas is going to be one of the toughest periods of the year not only financially but emotionally.
The good news, and yes there is good news about this situation is that you can change this.
You can avoid having such a financially stressful time during the holiday season; there are a few things you shouldn't waste your money on during this time of the year.
As much as this may sound harsh, spending money on things you might think are OK during the holiday season will lead you to more financial stress.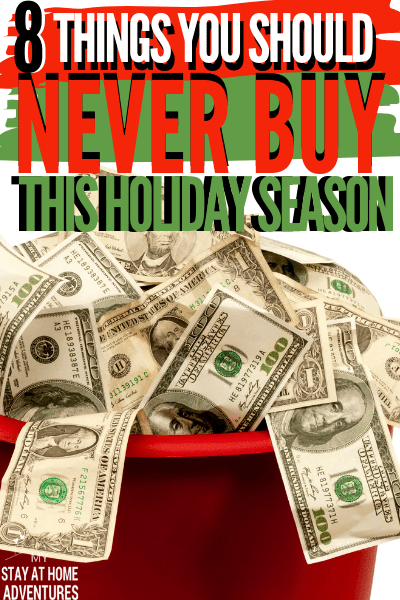 You have to be honest with yourself and your family and take responsibility for your finances.
You don't have to create more stress nor more debt during the holiday season; for this and many other reasons, wasting your hard-earned money on these things is not the right thing to do.
Taking responsibility and accepting that you have you some financial issues, or that your finances will prevent you from overspending this upcoming holiday season, is the right thing to do.
Continuing to ignore your financial situation during the holiday season could result in more financial stress.
If you are planning on taking care of your finances and be more careful with your spending this Christmas, I have a few tips on things you shouldn't waste your money on this holiday season.
Read more about money:
Also, remember that you can have a wonderful Christmas if you concentrate and focus on what is important to you and your family.
I know for sure that gifts and material things are not what matters to you. Creating memories without the financial stress is what many people want to accomplish during the holiday season.
What to Avoid Buying When Struggling Financially This Christmas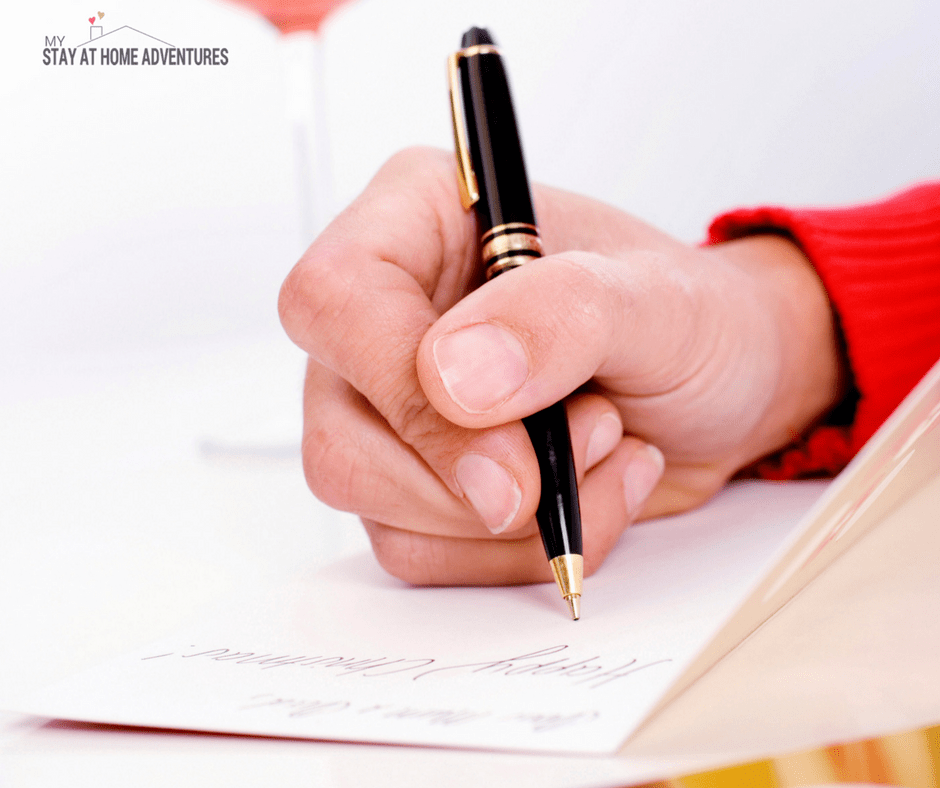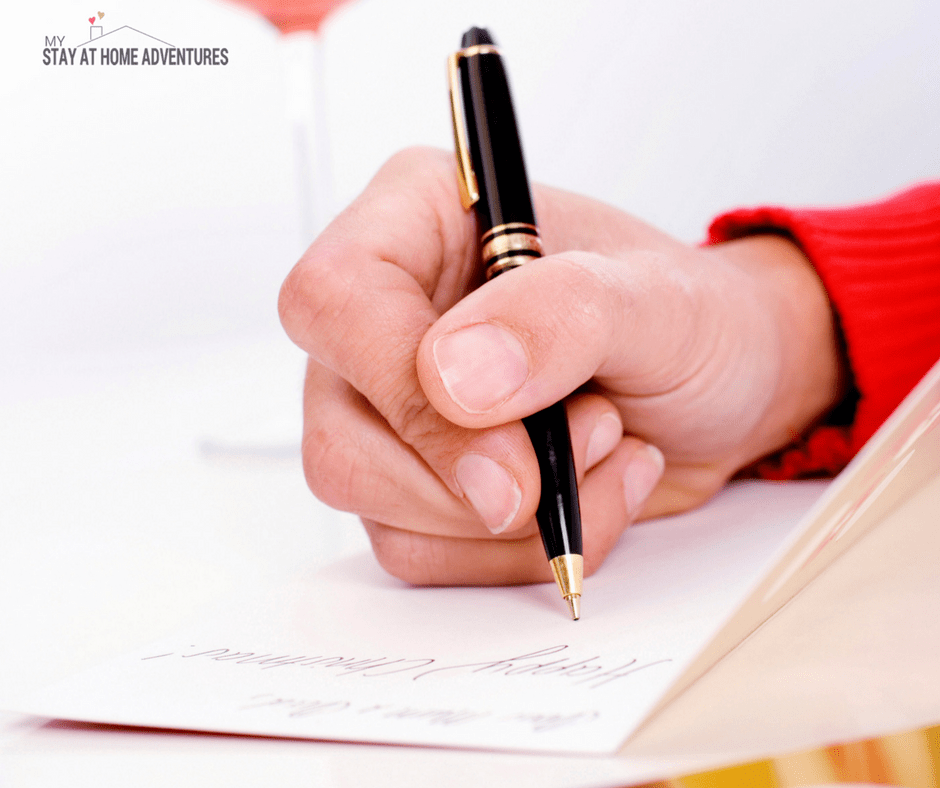 Christmas Cards
Some of you might not agree with this, but if you are struggling financially and you have a big family and a big list of friends, don't buy Christmas cards. The price for Christmas cards can add up.
Think about it this way, who keeps every Christmas card they receive? Christmas cards can create clutter and yes, the majority of the time they are thrown out.
If you feel that important about letting someone know that you wish them a Merry Christmas, then use your own paper and writing utensil and let them know.
You will be surprised how much more meaningful a handwritten note means to someone than an already printed Christmas card with just a signature. Send them a heartwarming email or e-card for the holidays.
For those who say you can buy them at the dollar store; yes you can but, again, you have to ask yourself why you are giving them out.
Is it because you want to, or because you think the person is going to hold on to it forever?
If you have financial struggles this holiday season, finding and cutting down on expenses is key to success when it comes to keeping up with your finances.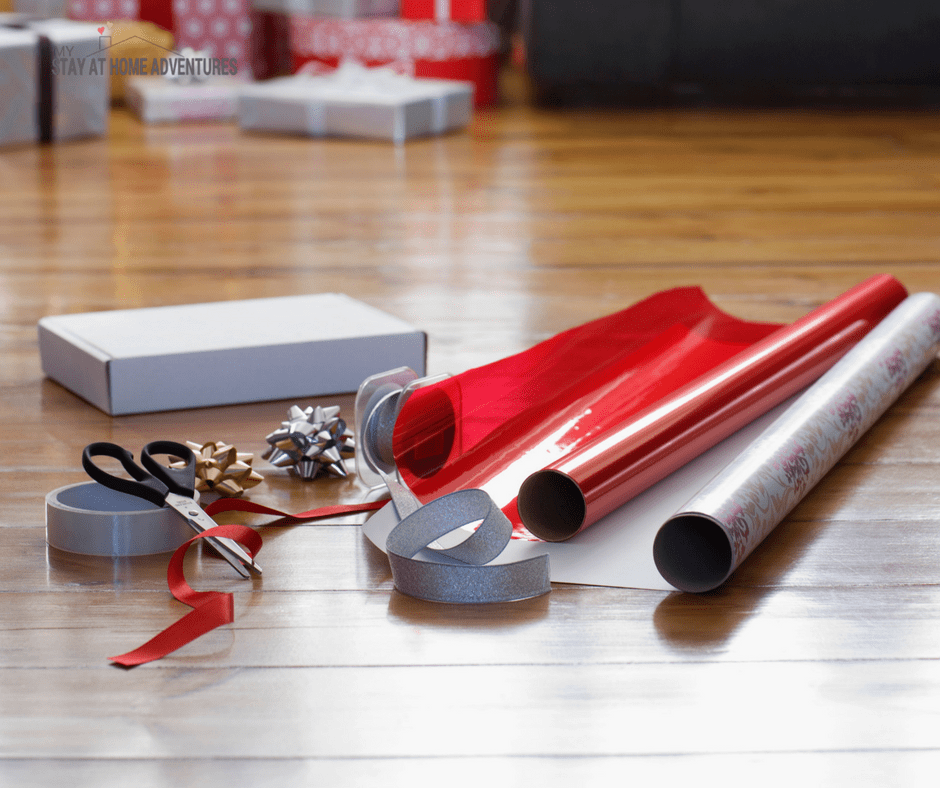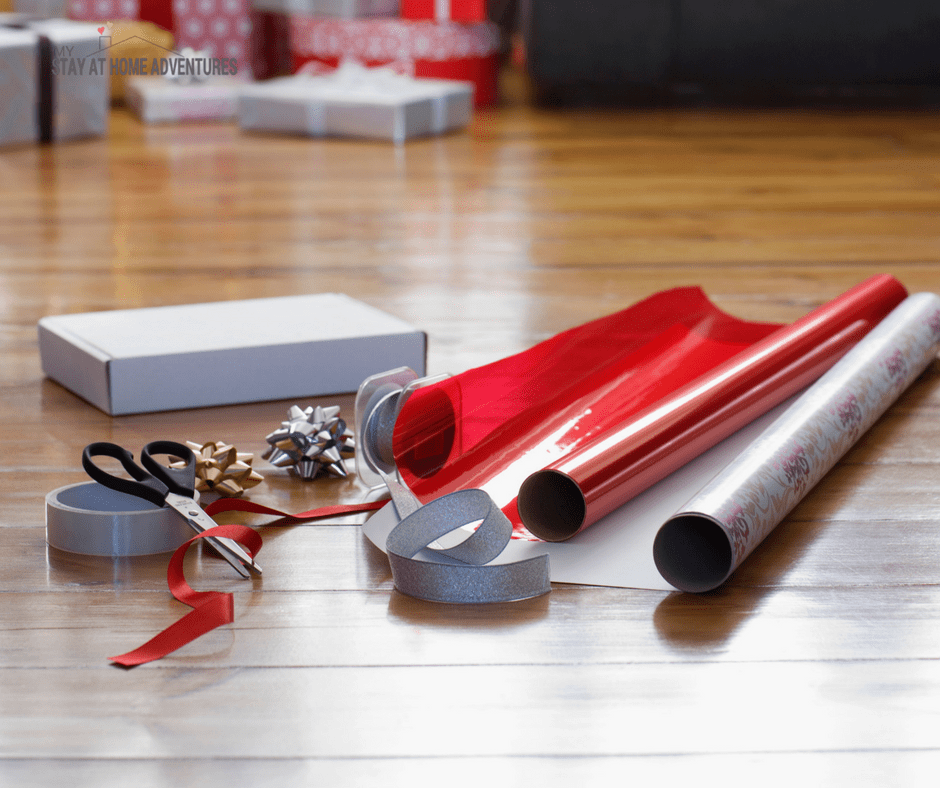 Wrapping Paper
If you have wrapping paper from a birthday or other yearly celebrations, why not use it? I remember one year buying a particular color Christmas wrapping paper to match my living room Christmas decorations and Christmas tree decorations.
Yes, that was me, and I didn't think it was a big deal. I also was living paycheck to paycheck and not managing my money well. I wasted money on wrapping papers; I threw away the paper as well all because I wanted my home to look good.
Overbuying on wrapping paper can affect you financially and it also creates waste. Reuse what wrapping paper you have and use left-over bags or paper bags to create a unique look.
Stocking Stuffers
As a former retail manager, I can tell you that people love to spend money during the holiday season, and they spend money on just about anything.
Stocking stuffers are not an option. I seriously couldn't understand why people will spend so much money stuffing Christmas stockings with not just candy, but expensive things.
Growing up in Puerto Rico in the 80s, we didn't do stockings, I learned about them in my teen years when we moved to Pennsylvania.
Listen, your kids will love you no matter what. It doesn't matter the size of the stocking, or how much stuff you purchased and put inside it. My suggestion is to keep it simple and try other alternatives for stocking stuffers.
Christmas Decorations
We love to decorate our home and make it look festive, but if you are struggling financially, buying Christmas decorations is not the smart thing to do.
If you can't afford it, don't purchase it. Your home will survive not having the latest decorations believe me, and so will you.
Another way you can decorate your home if you do it for free and you have to be very careful.
Learn how you can decorate your home for free this Christmas.
Gift Cards
I love gift cards! I love giving them out during Christmas time. That being said, if you can't afford it, don't give them out as gifts. Here's the reason why I say don't buy gift cards: the amount of money it cost.
Yes, I know some gift cards can be bought for as little as $1.00, but the majority of gift cards are for a minimum of $25.
The amount of money you will spend on gift cards, you can find other alternative gifts that are more affordable and more thoughtful.
Purchasing a small amount on a gift card to a location where the amount you need for an average purchase is way more, it's not going to make the person jump out to use it.
If you buy a gift card that is going to give that person something free, then chances are they will use it right away, vs. giving them a $5.00 gift card to their favorite restaurant for example.
Also know that many gift cards go unused, and do you really want your card to sit in a drawer collecting dust? If you don't know what the person likes, and you give them a gift card for a place that they don't go to or enjoy, it isn't exactly a great gift!
Read more about gift cards here:
Christmas Outfits
I remember growing up that during Christmas time, we had to purchase the entire family new outfits for the holiday season. Now if you don't know about the Puerto Rican culture, we celebrate the holidays for over a month!
We wore brand new shoes for Christmas Eve, Christmas Day, New Year's Eve, The Wise Men Day, and so on. We looked good. Everyone looked good, but it never occurred to me how much money it cost just to keep us looking nice during the holiday season.
Fast-forward to my adulthood, and I carried this 'tradition' too. We would buy new outfits for Christmas parties and holiday gatherings even if I didn't have the funds to buy it.
Here's the reality; you don't need brand new outfits if you can't afford it. You can be creative and create a new look with the old outfits you have.
Pictures with Santa
Parents, it is OK not to take your children to get their yearly photos with Santa. If you do, many organizations and stores allow you to take your own picture with their own Santa for free.
It is incredible how long the line to take your photo with Santa is and how much it cost! If you don't have the funds, then please don't waste your money on Santa's Photos or yearly family portrait for the season (Especially when you can get them free at some places).
Attend every single Christmas party
During the holidays, we get invited to parties from family gatherings to office parties.
The cost of attending these parties can add up. You don't have to participate in every party you are invited to. You can find the most 'frugal' party that will cost less and then go!
Next, you are going to learn how to deal with financial struggles during the holiday season.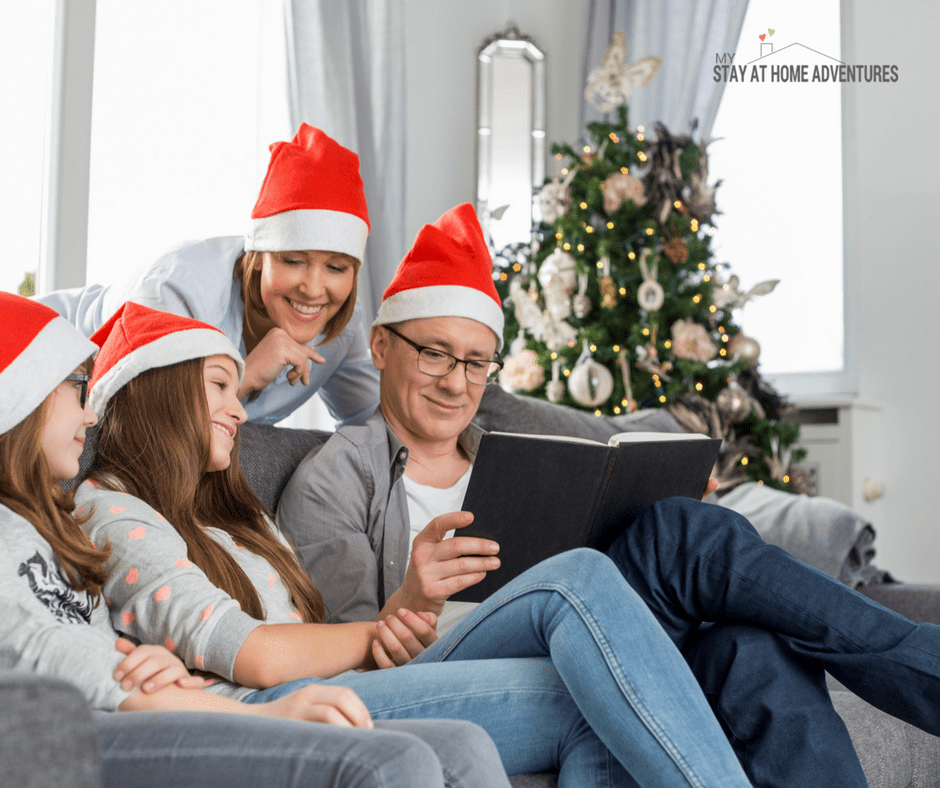 How to Deal with Financial Struggles During the Holiday Season
We all want to give our families the biggest, best holiday we can. The only problem is we don't always have the money for it. That's where a lot of people struggle.
They feel that the only way to create a memorable holiday is to overspend. Thankfully, that isn't the case. However, if you do want to spend money, there are ways to deal with financial struggles during the holiday season.
Related posts:
Live Off Your Stockpile
First things first. If you have a stockpile, the holiday season is the perfect time to live off of it. This will clear up so much money for gifts, entertaining, etc.
If you've got a well-built stockpile, you'll have no trouble feeding your family as well as having enough shampoo, soap, toothpaste, etc. to get you through the month of December. If you don't have a stockpile, you should consider starting one.
Buying food and supplies when they are on sale saves you so much money.
Look for Ways to Entertain the Family for Less
During the holiday season, cut out trips to the movies and eating out. Instead, do new and fun things at home.
For example, each Friday night, have a movie night and watch holiday movies. You can make some holiday treats as well. You can also make ornaments or do some other type of holiday craft on the weekends.
Driving through neighborhoods and looking at Christmas lights is another inexpensive way to stay entertained. There are so many wonderful things to do during the holidays that don't cost a lot of money.
Stick to Your Budget
Obviously, you should have a budget. You want to budget for gifts, entertainment, food costs, etc.
Have one total and then break it all down by each expense. For example, you may want to spend such and such amount on gifts and then break it down to spend a certain amount on each person.
Once you have your budget in place, stick to it so that you stay on track this holiday season.
Make Memories Not Payments
Guess what. When your kids are grown, they aren't going to remember getting the latest gaming system or an outfit they wanted. What they will remember is being in the kitchen and baking cookies with you.
Fancy gifts come and go, but the real moments stick with us forever. Focus on making great memories with your kids rather than making payments to your credit card company.
Create Homemade Gifts
If you're feeling the pinch this year, consider making homemade gifts. Boxes of homemade cookies and candies for neighbors and coworkers are a great way to save money.
If you love to craft, go through your supplies and see what you have on hand. If you have an abundance of yarn, for example, consider making blankets as gifts for friends and family.
Be Prepared for Next Year
Last, but not least, if you want to avoid financial struggles next holiday season, be prepared. Start shopping for the holidays ahead of time. Some people start as early as the day after Christmas.
Shopping clearance sales will allow you to buy holiday gifts without breaking the bank. Whenever you have a bit of extra money, check out the clearance sections of your favorite stores.
This way, you'll have most, if not all, of the gifts you need to purchase bought before the next holiday season arrives.
Conclusion
A lot of people face financial struggles during the holiday season. For the most part, being prepared can help ensure this doesn't happen.
However, if you find yourself in a tight spot, remember that it's not the money you spend on your family, it's the time you spend with your family that counts.
You should never let your finances foreshadow the true meaning of the holiday.
Christmas time is not about impressing others and keeping up with the Joneses. If you want to enjoy your holiday season without adding stress to your finances, please avoid wasting your money on the list above.
I really hope these tips will help you have a memorable Christmas!
Your turn: When you have financial struggles during the holiday what do you avoid wasting money on?