Cuban Lemon Chicken Plus 10 Cuban Dinner Ideas
This post may contain affiliate links which might earn us money. Please read my Disclosure and Privacy policies here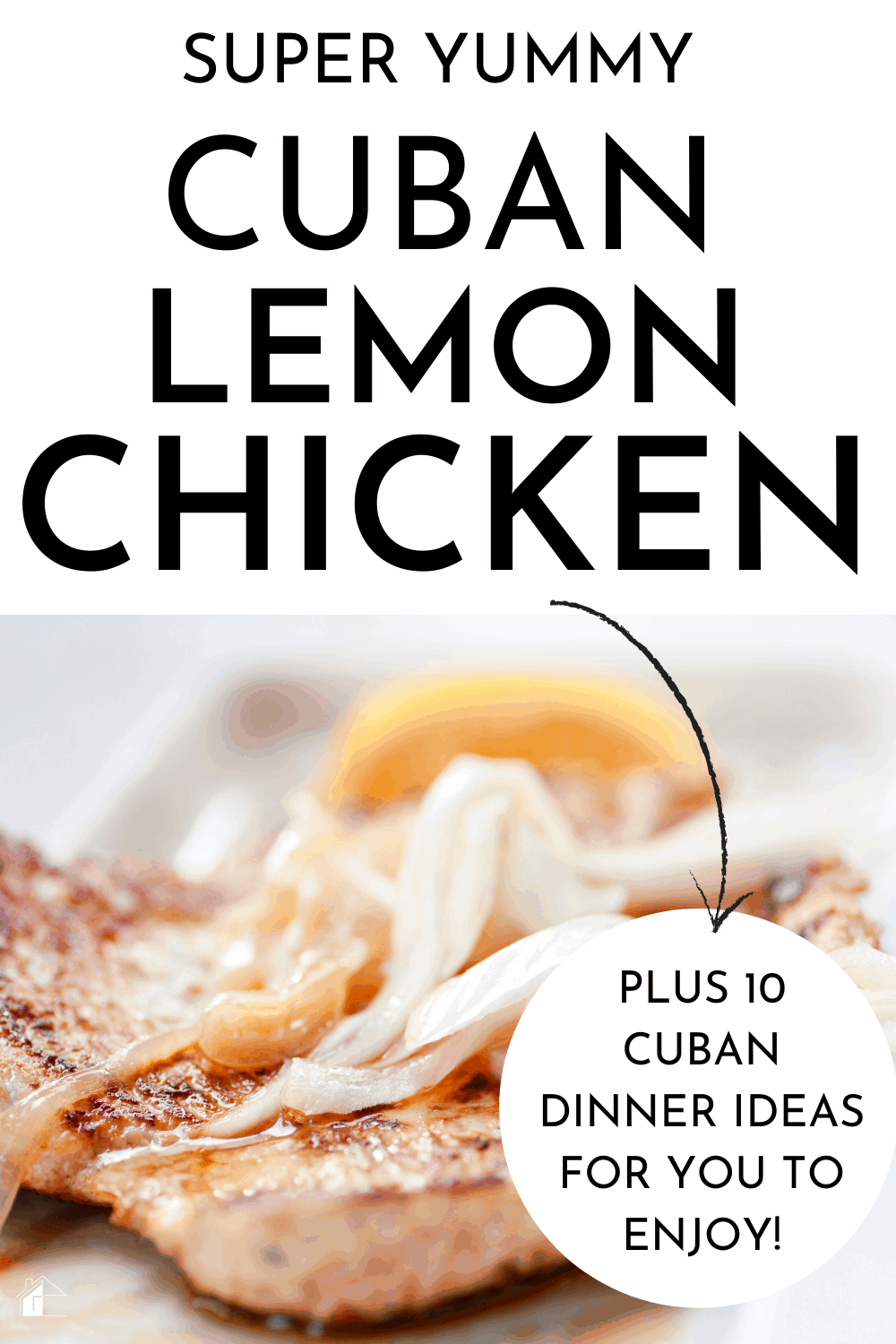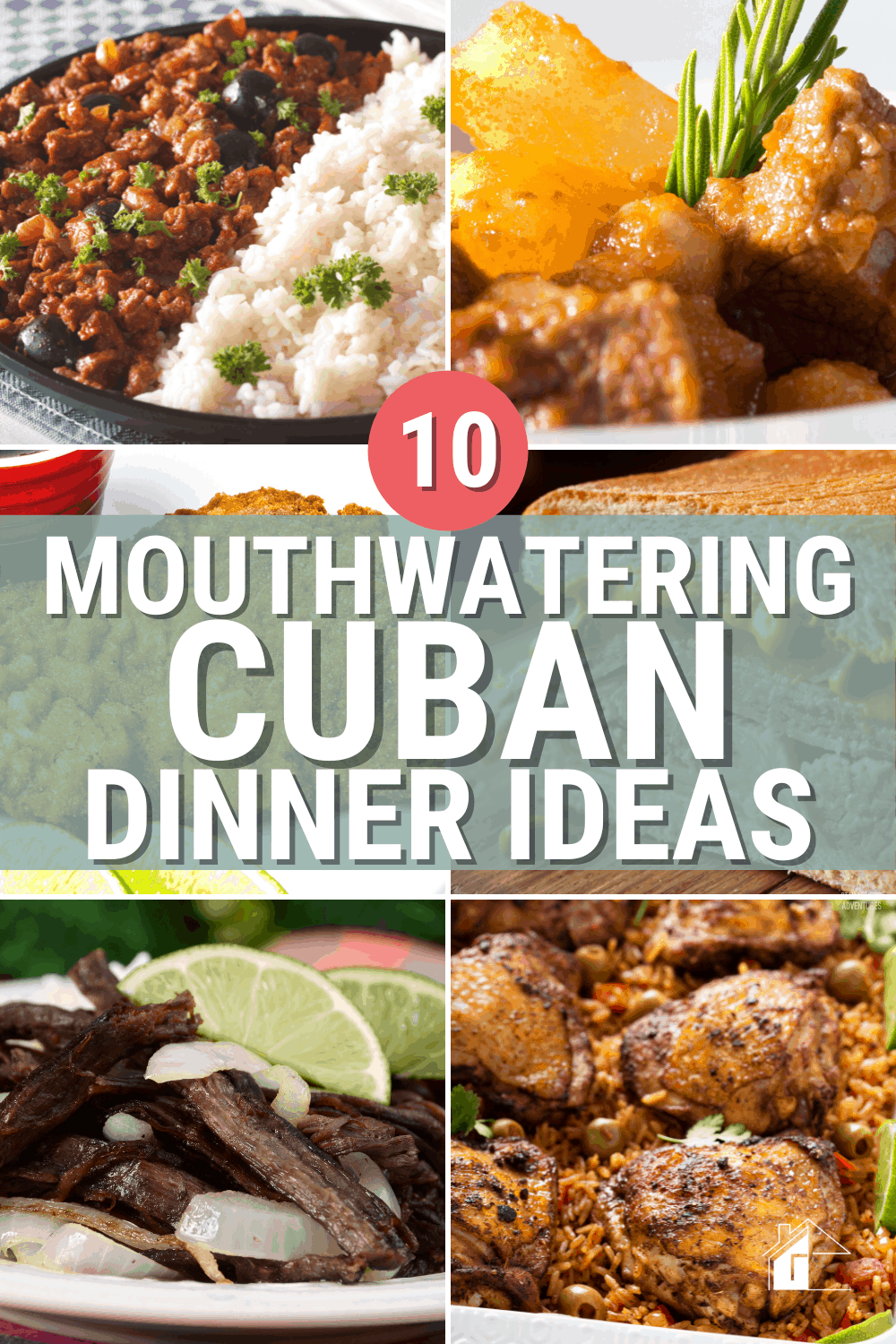 Cuban cuisine is a unique blend of Spanish, African, and Caribbean cultures. It's heavy on the use of spices and flavorings like cumin, garlic, onion, and sofrito. This blog post will give you an introduction to Cuban food as well as some Cuban dinner ideas!
What is Cuban Cuisine
A unique blend of Spanish, African, Taino Indians, and Caribbean cultures. It's heavy on the use of spices and flavorings like cumin, garlic, onion, and sofrito.
What are some Cuban dinner ideas?
Since Cuban cuisine is heavy usage of spices and flavorings, dishes often have a variety of meats. Therefore, poultry and pork are popular choices throughout the country.
The History of Cuban Cuisine
Cuban cuisine is a unique blend of Spanish, African, Taino Indians, and Caribbean cultures. From the arrival of Christopher Columbus in 1492 until general independence from Spain in 1898, food was heavily influenced by Spanish cuisine.
However, with the increased influence of African culture, dishes have traditionally been seasoned with plantains and yuca (cassava). The Caribbean has also influenced the cuisine, providing a multitude of fresh seafood dishes.
What are typical Cuban ingredients?
There are many ingredients you will find in Cuban dishes, and below are a few:
rice
beans
bananas
sofrito
sugar
onion
root vegetables (such as yuca, malanga)
potatoes
spices
plantains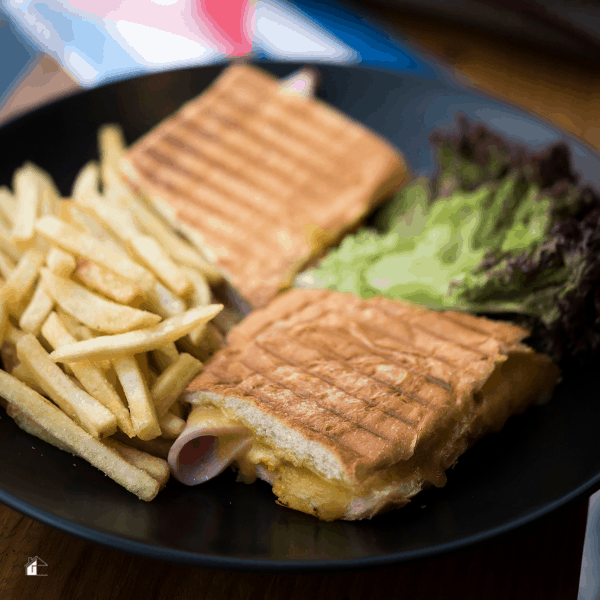 Elena Ruz Sandwich
An Elena Ruz Sandwich is a Cuban sandwich with sweet sandwich rolls, cream cheese, strawberry preserves, roasted turkey, and mayonnaise.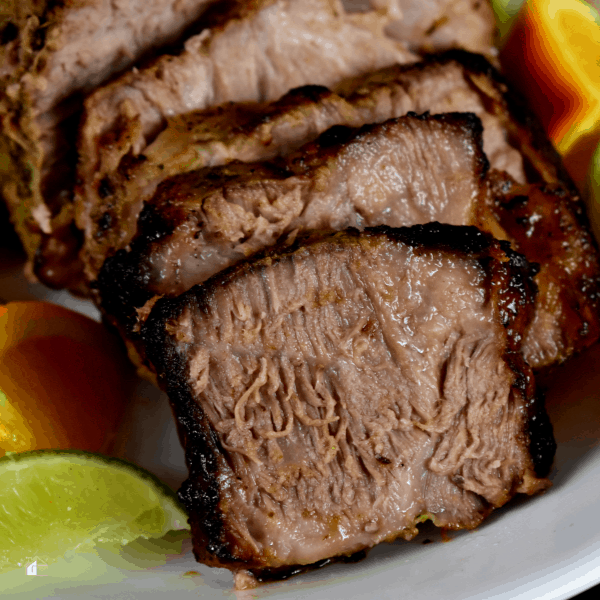 Cuban Mojo Pot Roast
Cuban Mojo Pot Roast is a recipe made with Cuban-style mojo marinade and cubed pork shoulder. This meal is served with white rice, black beans, plantains or green olives, or potatoes.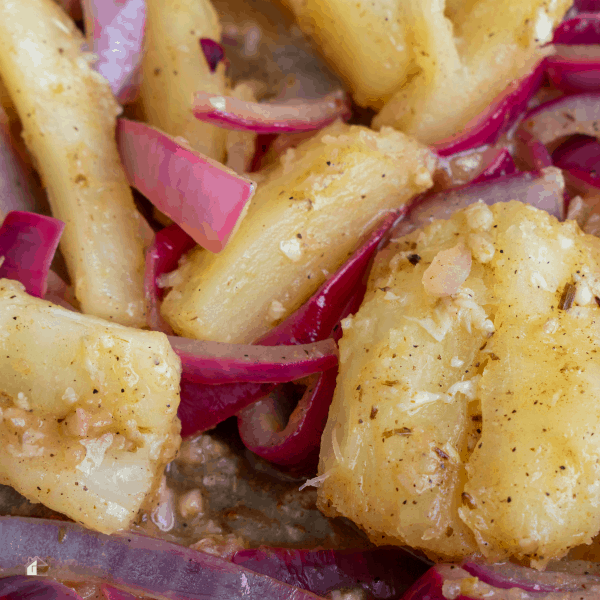 Yuca con Mojo
Yuca con Mojo is Cuban boiled cassava usually eaten as a side dish. It is cubed and sautéed with marinade before boiling in water or chicken broth.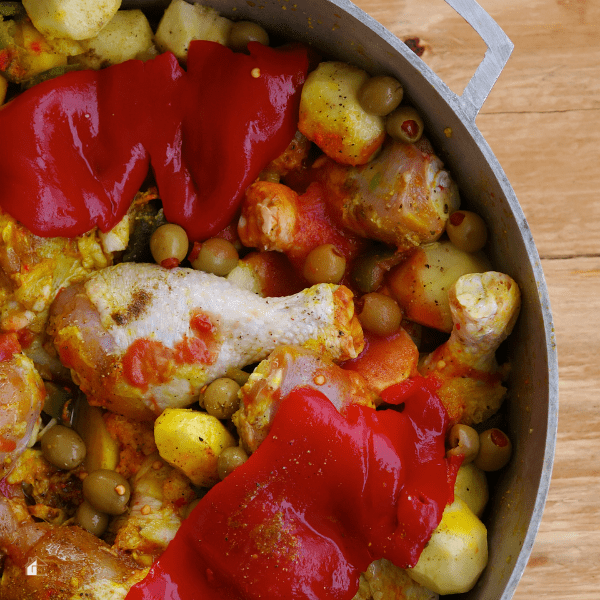 Cuban-Style Chicken Stew
Cuban-Style Chicken Stew is Cuban stew made of cubed chicken and cubed root vegetables such as yuca (cassava), malanga, or potatoes.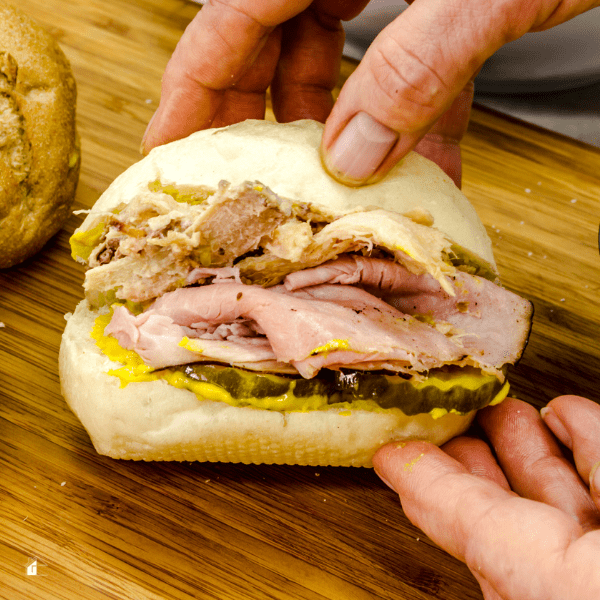 Medianoche
Medianoche is a sandwich popular and served in Havana's nightclubs. This is where the name comes from, Medianoche.
Medianoche is made of roast pork, ham, swiss cheese, mustard, and sweet pickles.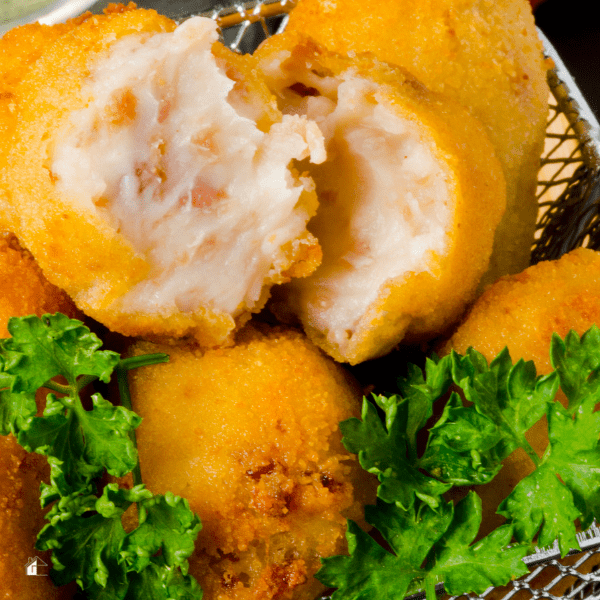 Cuban-Style Ham Croquettes
Cuban-Style Ham Croquettes are made with ground beef and cubed ham. They are rolled in bread crumbs before frying until golden brown.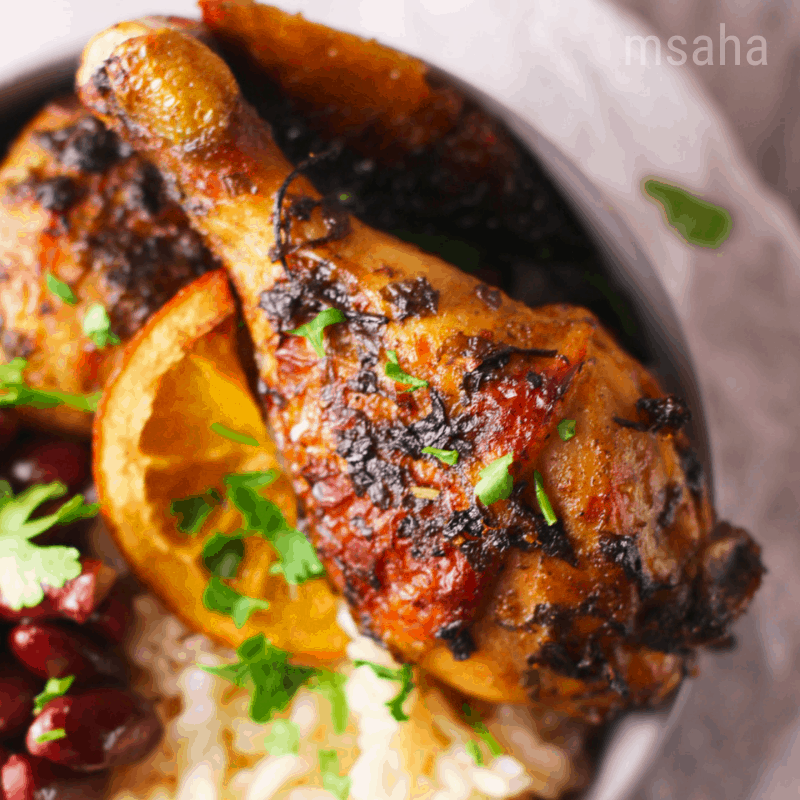 Cuban Mojo Chicken
The Cuban Mojo Chicken recipe, made with orange and cilantro, is baked to perfection. The outside part is crispy, while the inside stays juicy! There's a lot of flavors, even for people who don't usually like chicken recipes.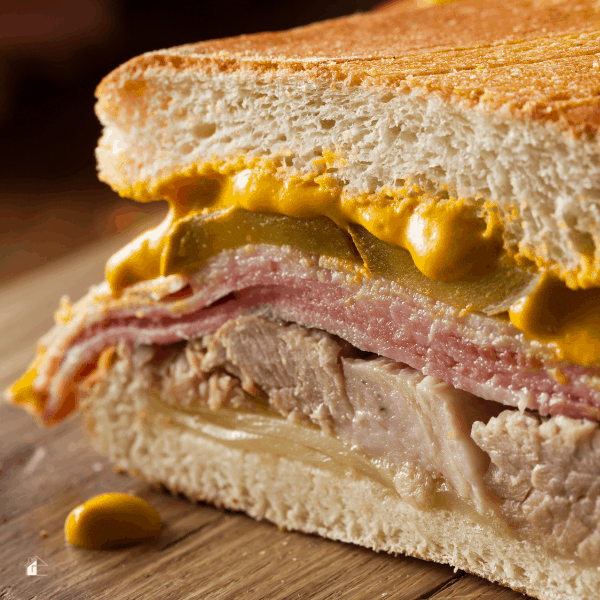 Cuban Sandwich
A Cubano Sandwich consists of cubed ham, cubed roast pork, cubed Swiss cheese, and sliced dill pickles.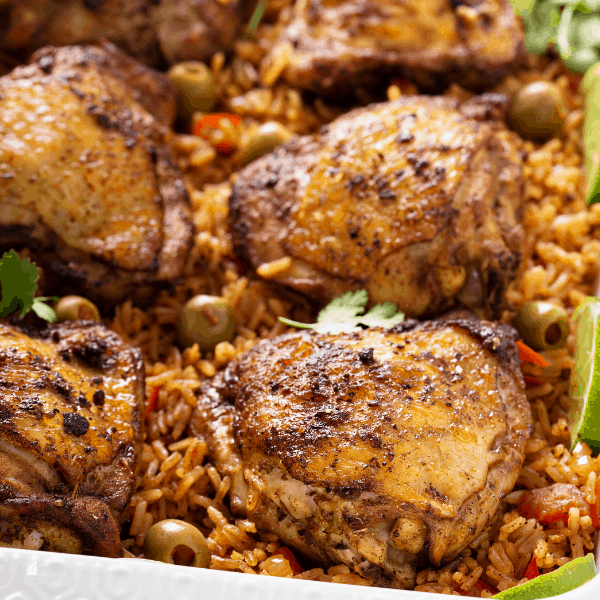 Cuban Arroz Con Pollo
What is Cuban Arroz Con Pollo?
It's a comfort food choice! Cuban cuisine is famous for its hearty and tasty rice dishes. One of the most popular Cuban dishes is chicken, rice, tomato sauce, bell peppers, and spices.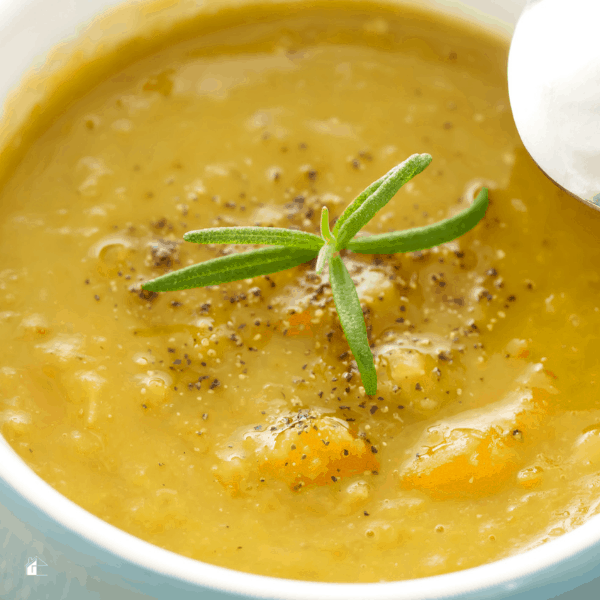 Cuban Lentil Soup
The Cuban Lentil Soup is a hearty and comforting dish made with vegetables, ham, chicken, and lentils. Also known as Potaje de Lentejas and full of flavor!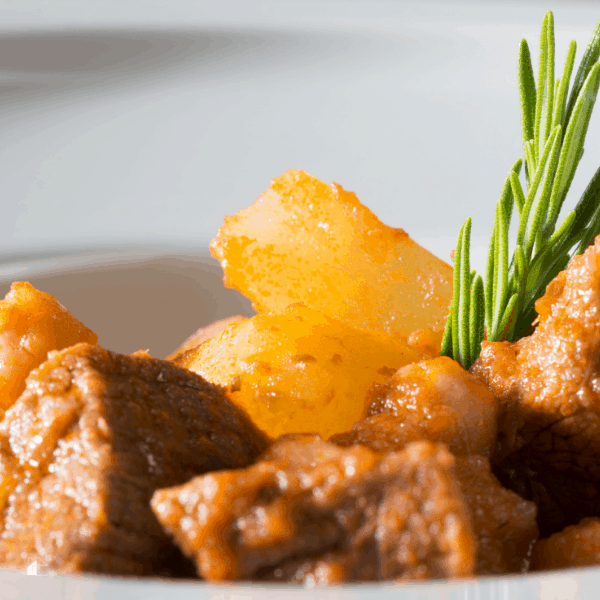 Ropa Vieja
The popular dish of Cuba, Ropa Vieja, is made from a flank steak braised in flavorful sauce blended with bell peppers, onions, and olives stuffed with brine. Cubans shred the pork into long strands and place it over rice. This slow-cooked Ropa Vieja recipe is healthy and ideal for weeknight dinners.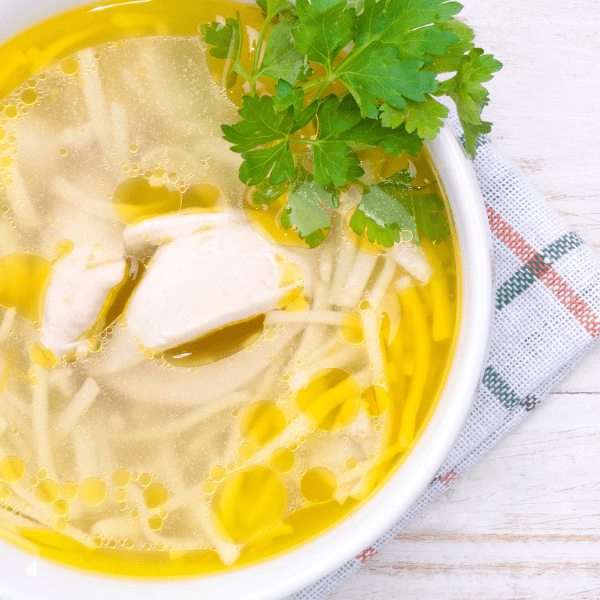 Cuban Chicken Noodle Soup
Cuban Chicken Noodle Soup is Cuban soup made with chicken, root vegetables (such as yuca, malanga, or potatoes), tomatoes and fideo.
Cuban Breaded Steak
Cuban Breaded Steak is Cubans favorite dish. Cuban cuisine is like no other. This one dish, bistec empanizado, offers a delicious crunch that comes from the breading you coat it in, and the tangy marinade packs tons of flavor.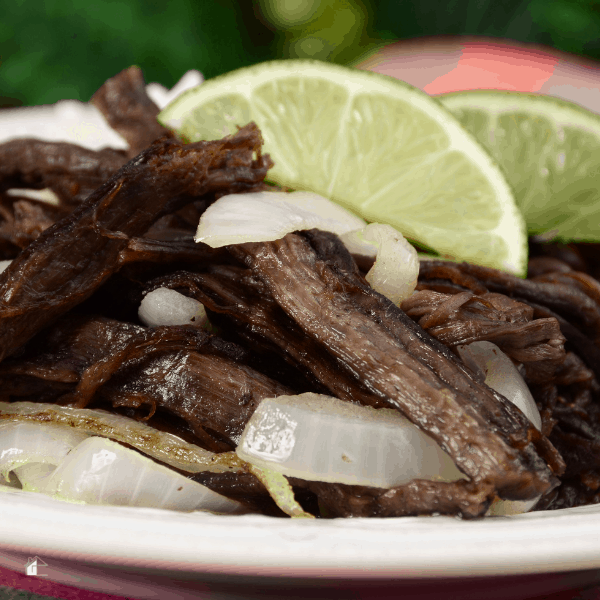 Vaca Frita
One of the most popular dishes in Cuban cuisine is Vaca Frita, a dish with crispy fried beef. Cuban cuisine is full of amazing dishes that are easy to make and delicious.
Is Vaca Frita the same as Ropa Vieja?
One close relative to Ropa Vieja is Vaca Frita, with only one difference: Vaca Frita is the meat cooked as a stew and then pan-fried, unlike Ropa Vieja in that is cooked only once.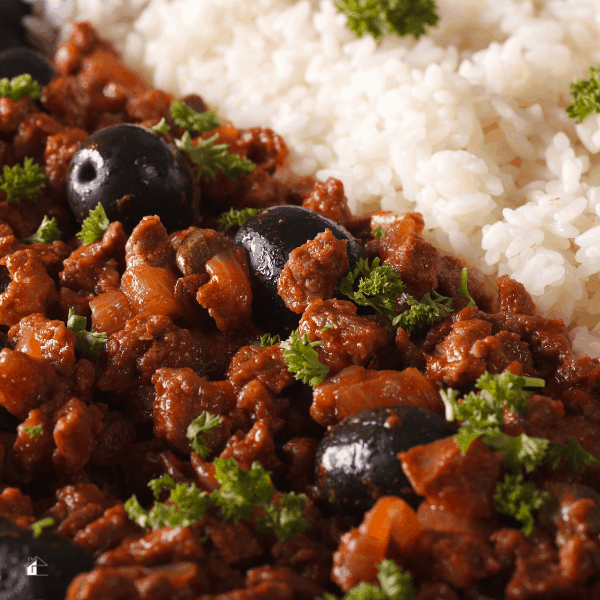 Cuban Picadillo
Cuban Picadillo Recipe is a Cuban dish of ground beef, cubed carrots, and potatoes. It also contains onion, tomato sauce (and/or tomato sauce), bell peppers, olives, and more. This meal could be served with rice or lentils as well. It's seasoned with Garlic powder and other spices such as salt.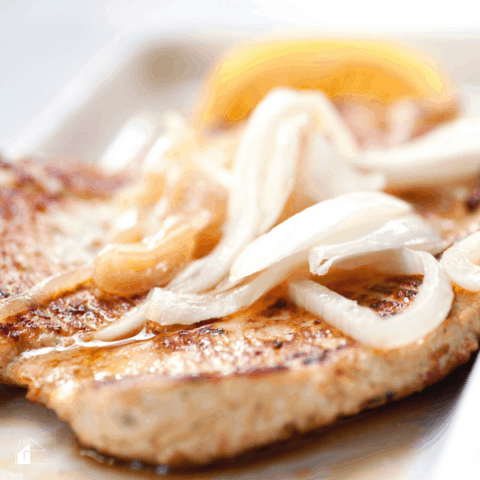 Cuban Lemon Chicken Recipe (Pus 15 Cuban Dinner Ideas)
It's time to get back into the kitchen and enjoy some Cuban-style cooking! This week we are making a classic dish that you can't go wrong with, Pus 15 Cuban Dinner Ideas: Cuban Lemon Chicken Recipe.
It is one of those dishes that will make your mouth water just by looking at it. The rich flavors come from the garlic and onion sauteed in olive oil, cumin, oregano, salt, pepper, and paprika.
You then add chicken broth to deglaze the pan before adding lemon juice and zest for an extra punch of flavor.
Once this has all simmered together for about 10 minutes, you'll toss in cubed potatoes that have been boiled first, so they don't get too.
Ingredients
1 to 1 ½ pounds of chicken breast or chicken breast cutlets (if you want to say time)
1 lemon
Salt & pepper, to taste
1 teaspoon of Cumin
¼ cup flour
1 large onion, sliced thin
¼ cup olive oil
6-8 garlic cloves, minced
¼ cup fresh cilantro, chopped
Instructions
1. If you're starting with whole boneless chicken breasts, slice each breast in half to create two thinner pieces.
2. Place the thinner pieces of chicken into a zip-top bag and use a meat mallet to pound thinner. You want the pieces to be around ¼" thick. If you're using cutlets, you may be able to skip this step, depending on how thin the butcher sliced them.
3. Squeeze the lemon over the chicken breasts and season with salt, pepper, and cumin.
4. Dredge the chicken in the flour and set it aside.
5. Heat the olive oil in a large skillet and add the onions. Cook for around 8 to 10 minutes over medium heat before adding the garlic and cooking for an additional 2 minutes. Once the onions begin to turn golden brown and caramelize, remove them from the skillet.
6. Increase the heat to medium-high and add the chicken to the skillet. Cook on both sides until golden brown and cooked through.
7. Once cooked, transfer the chicken to a serving plate and cover with the onions and garlic you cooked early. Add additional lemon juice and garnish with cilantro.


Notes
15 Cuban Recipes You Are Going to LOVE:

Below are Cuban dinner recipes you can check out for later. Click the link to learn more about each recipe.
Recommended Products
As an Amazon Associate and member of other affiliate programs, I earn from qualifying purchases.
Nutrition Information:
Yield:

4
Serving Size:

1
Amount Per Serving:
Calories:

504
Total Fat:

21g
Saturated Fat:

4g
Trans Fat:

0g
Unsaturated Fat:

15g
Cholesterol:

167mg
Sodium:

224mg
Carbohydrates:

13g
Fiber:

1g
Sugar:

2g
Protein:

63g
These nutritional calculations might not be accurate. Please speak with a licensed nutritionist to assist you.