Tropical Juice – The Perfect Summer Drink
This post may contain affiliate links which might earn us money. Please read my Disclosure and Privacy policies here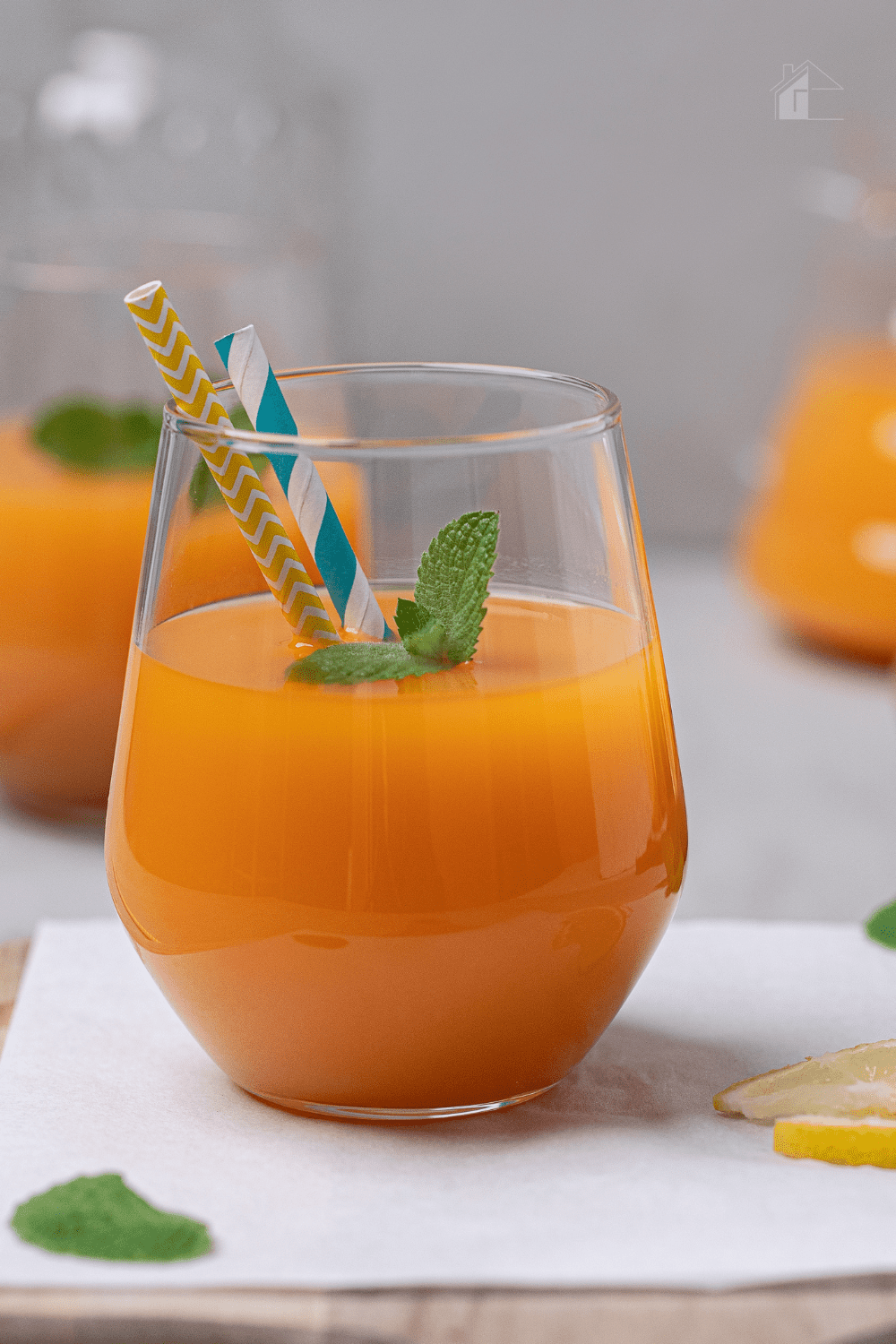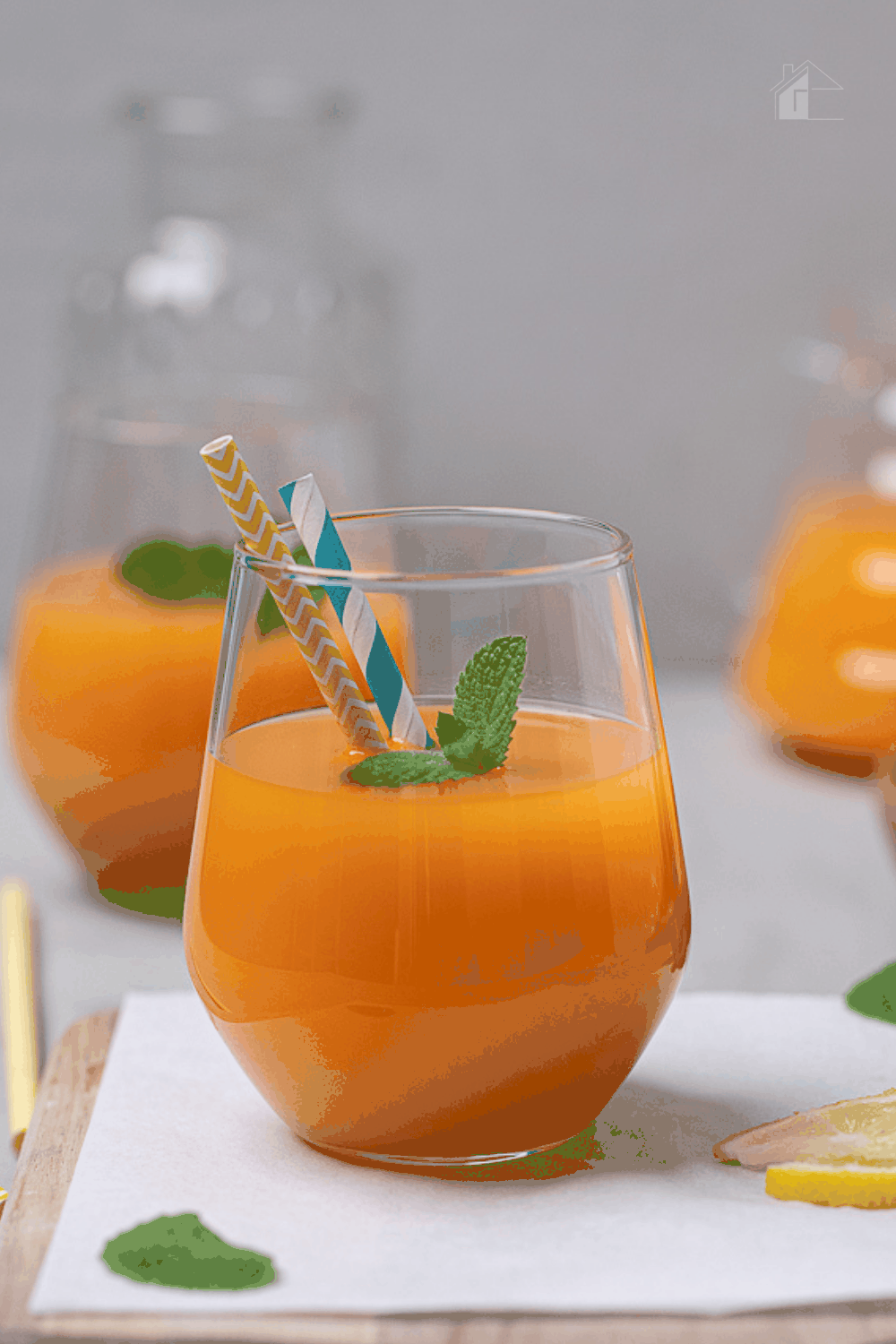 Nothing energizes like a colorful and vibrant glass of Tropical Juice – and if that drink looks like a golden summer sunset on the beach, well, that's even better!
What Is So Great About This Tropical Juice?
Adults and children enjoy this tropical juice recipe. This drink serves well as an everyday drink and in gatherings such as kids' parties, adults' gatherings, and even outdoor events such as picnics.
You might like these recipes:
It simply is the perfect option for a quick summer drink to serve to any crowd, truly. I guarantee it's a juice that everyone will love. It's like paradise in a glass!
The only thing I can warn you about is not to drink too much of it – this juice consists of just fruit, so it contains quite a lot of sugar. And considering how tasty it is, you may not want to tear yourself away from it at all.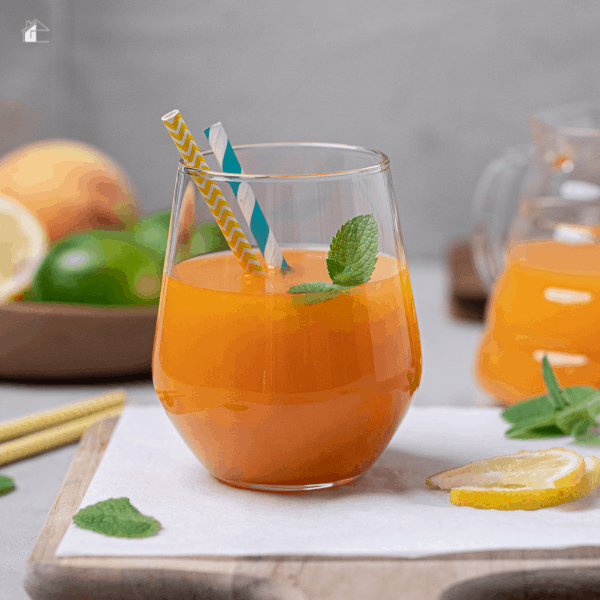 What Does This Tropical Juice Taste Like?
This Tropical Juice is something exceptional. In it, you will find sweet mango and pineapple, notes of sour citrus, and a touch of coconut – a combination that is hard to resist. This Tropical Juice is perfectly balanced, with an intense and refreshing citrus flavor broken up with just the right amount of sweetness.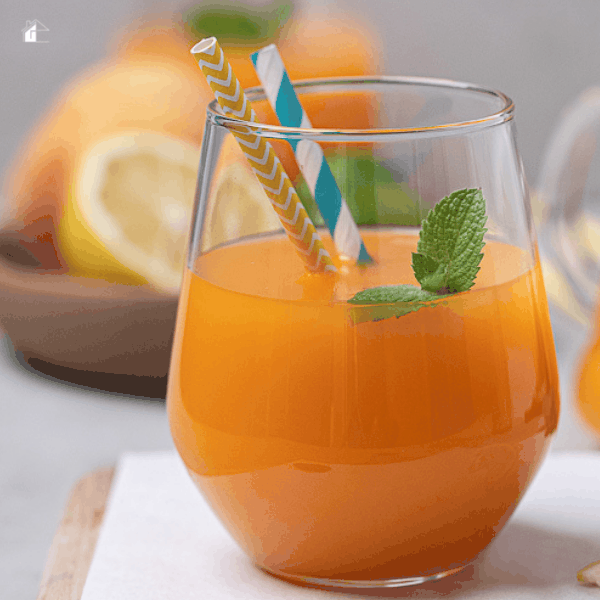 What can you serve with this Tropical Juice?
This tropical juice not only does it tastes delightful, but it is way healthier and cheaper than offering cans of colorful, artificial drinks, and it is also much more unique and impressive.
You can serve it with ice cubes, lemon slices, or mint leaves, and it will look even more beautiful! Also, it composes well with alcohol, so it's a perfect base for cocktails.
Could Canned or Frozen Fruit Be Used In This Tropical Juice?
Although fresh fruit has the highest nutritional value, nothing stands in the way of using frozen fruit, but remember to defrost the fruit before juicing.
Using frozen fruit is also a good idea if you want to have a cold drink – then it's even better to make it from frozen fruit, and you don't even have to add ice cubes to the ready-made juice to cool it down.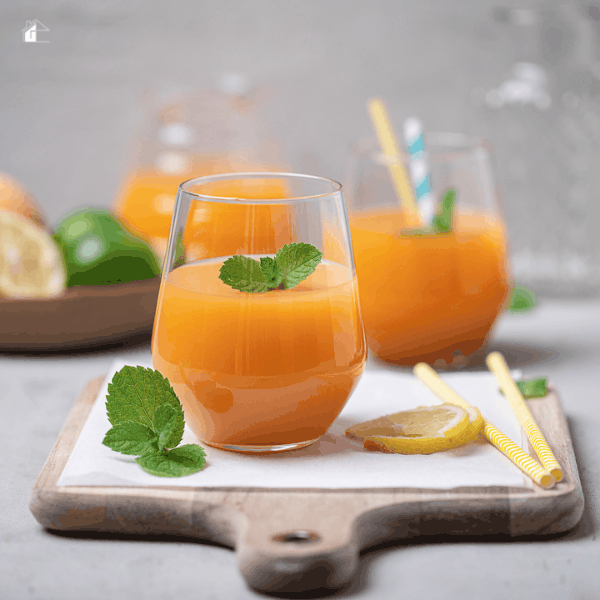 How Do You Make This Tropical Juice?
The inspiration for this recipe came from a juicing book. It's one of the most straightforward juices ever. Well, if you've ever made your own juice before, you probably already know that most of the juices are super easy to make.
Of course, the most time-consuming stage is peeling and preparing the fruit, but even that step is a breeze, 10-15 minutes, and you're done!
Then, you need to place the chopped fruit into the juicer and process it. Next, combine your fruit juice with coconut water and spring water, and you've made yourself a batch of yummy Tropical Juice for a few days.
Juice can be stored for up to four days in a tightly sealed bottle in the refrigerator.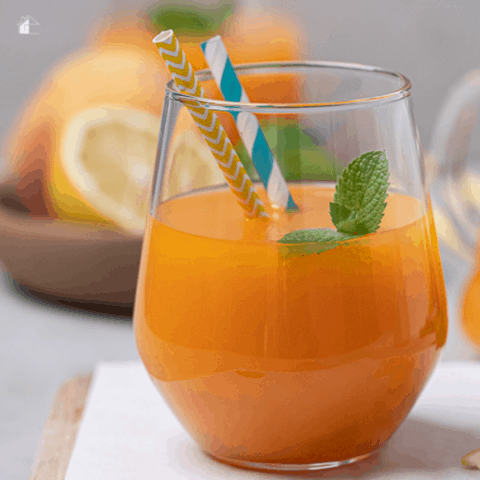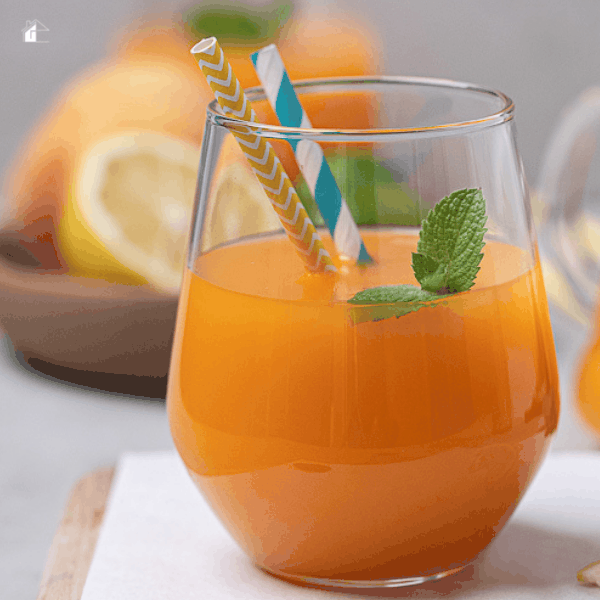 Tropical Juice - The Perfect Summer Drink
It's the perfect time to enjoy a glass of Tropical Juice! This yummy summer drink is easy and fun.
You can enjoy it however you want. Pour the juice into a tall glass, add some ice cubes, then mix in pineapple chunks, mango slices, or any other fruit you like best.
Top with whipped cream if desired. Enjoy your tropical paradise right at home!
Ingredients
3 oranges, peeled and cut into quarters
½ mango, peeled and cut into pieces
½ pineapple, peeled and cut into pieces
1 lime, peeled and quartered
1 cup coconut water
1 cup spring water
Instructions
Wash, peel, and cut oranges, mango, pineapple, and lime.
Place the chopped fruit in a juicer. Add them in batches, pressing with a tamper until you have squeezed all the juice.
Pour the juice into a pitcher or a bottle and add the coconut water and spring water. Stir well to combine.
Pour into a glass and serve.
Notes
You can top it with a mint leaf, fruit slices.
Recommended Products
As an Amazon Associate and member of other affiliate programs, I earn from qualifying purchases.
Nutrition Information:
Yield:

5
Serving Size:

1
Amount Per Serving:
Calories:

68
Total Fat:

0g
Saturated Fat:

0g
Trans Fat:

0g
Unsaturated Fat:

0g
Cholesterol:

0mg
Sodium:

52mg
Carbohydrates:

17g
Fiber:

3g
Sugar:

12g
Protein:

1g
These nutritional calculations might not be accurate. Please speak with a licensed nutritionist to assist you.