A nice refreshing lemon strawberry smoothie is all I can think of as the weather starts to warm up. Now, if you are interested in a great smoothie recipe I have a delicious lemon strawberry smoothie recipe that will have you wanting more!
Lemon Strawberry Smoothie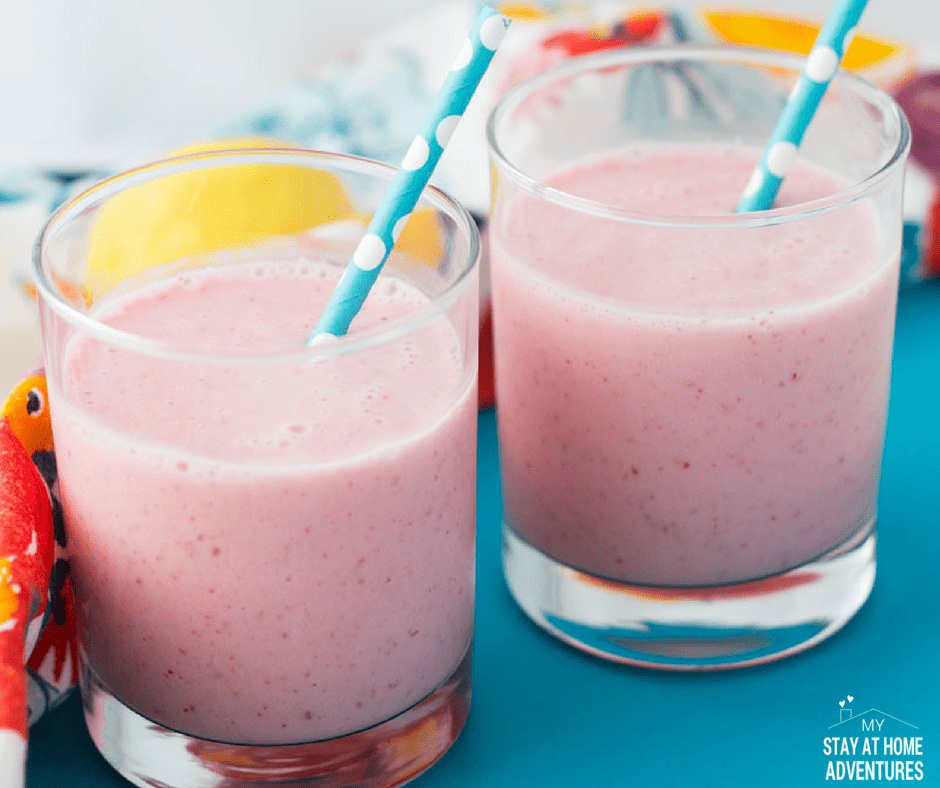 During the summer you can create this amazing recipe with fresh strawberry and this lemon strawberry smoothie recipe is one of them. What I also like is that it is so simple to make. You can't beat that!
Though this recipe contains milk you can replace it by using almond, cashew or dairy milk. The option is yours.
We used honey but you can also use your favorite sweetener.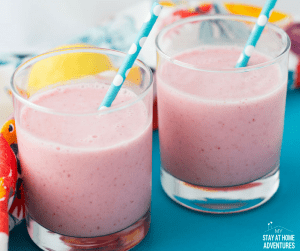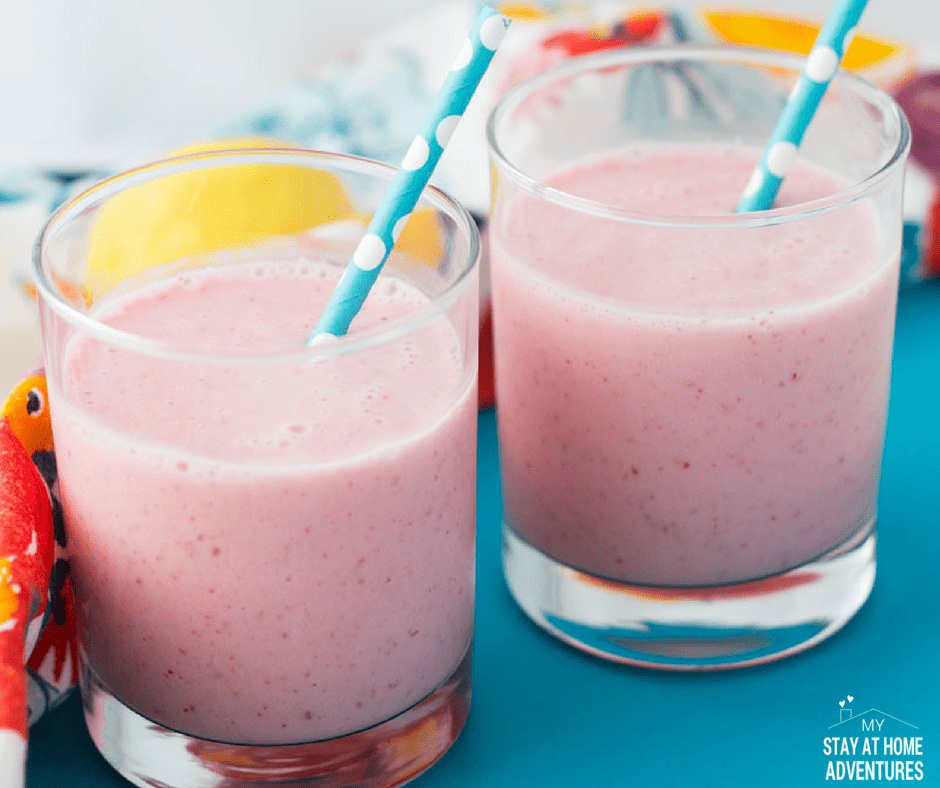 Print
Delicious Lemon Strawberry Smoothie Recipe
Ingredients
1 cup strawberries
Juice from 1 lemon
1 (5.3 oz) cup vanilla Greek yogurt
¼ cup milk (almond, cashew or dairy)
2 teaspoons honey (or enough to sweeten, optional)
1 cup ice
Instructions
Place all ingredients in a blender.
Pulse and blend until ingredients are well combined and smooth.
Pour into a glass, and enjoy.
Notes
Note: Ice may be omitted if using frozen strawberries.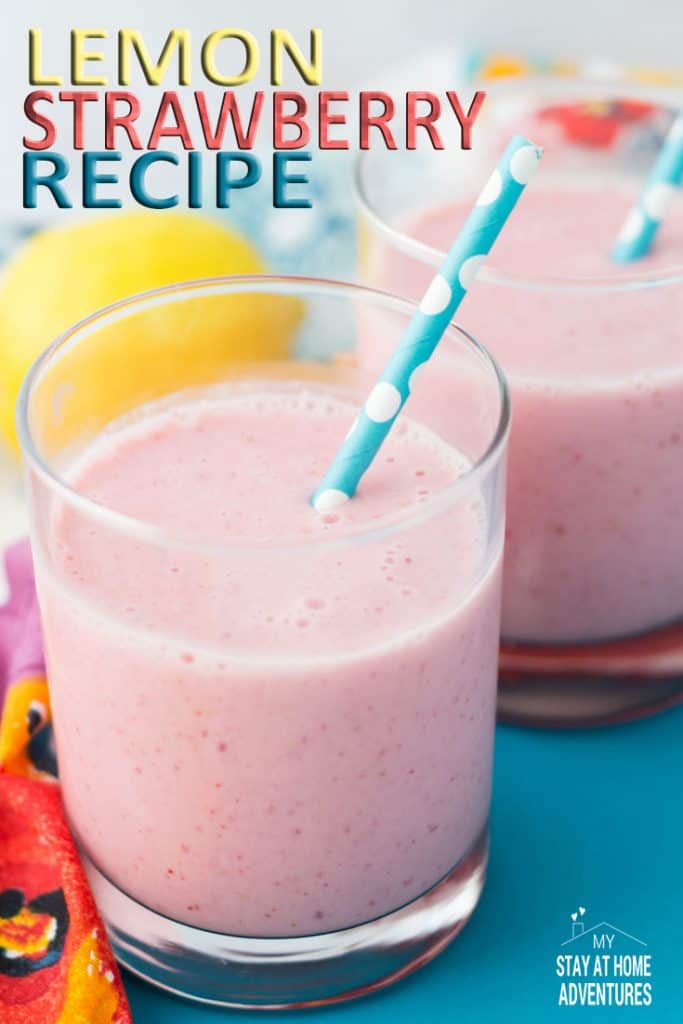 So, now you have an awesome recipe to make that your family is going to love.
Your turn: What do you think of this Lemon Strawberry Recipe? Do you have a strawberry smoothie recipe you want us to try? Share it with us!
Check out these recipes:
Want some more smoothie recipes? Check out these recipes below!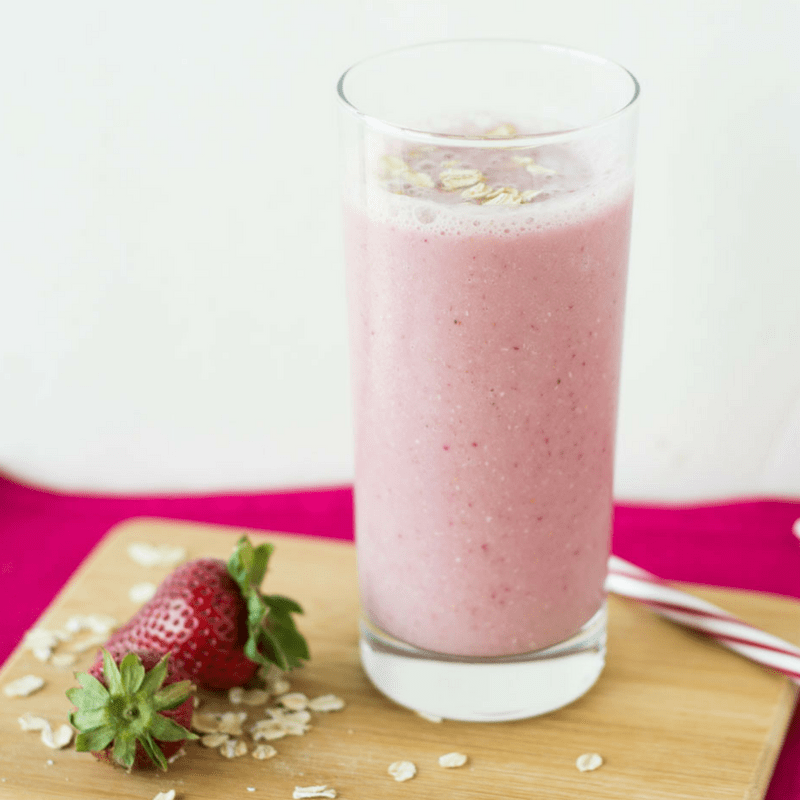 Delicious and Healthy Strawberry Oatmeal Smoothie Recipe
The following two tabs change content below.
Latina mom of 4 married to wonderful Greek gentleman. Living in southeast PA and trying to juggle family and a household while trying to earn an income from home. Follow my stay at home journey as I discover how to earn money and save money so we can continue to live debt-free.
Latest posts by Joyce @ My Stay At Home Adventures (see all)