10 Helpful Tips To Survive Black Friday Shopping
This post may contain affiliate links which might earn us money. Please read my Disclosure and Privacy policies here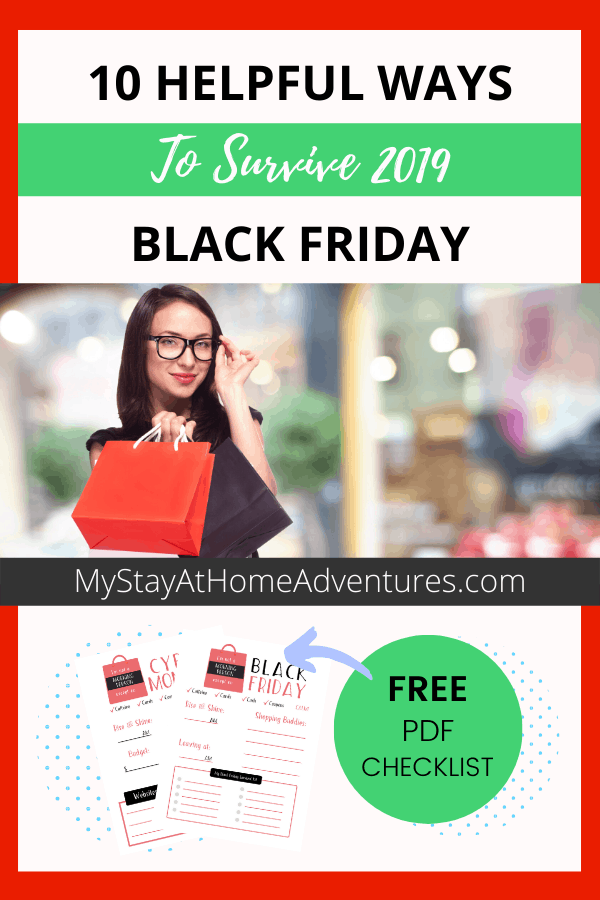 Going out Black Friday shopping this year? Before you go out spending your money this Black Friday 2019, you need to learn a few tricks that you are going to love.
If you haven't heard many malls across the USA won't be opening on Thanksgiving Day because they want to give their employees off.
That being said on October 23, 2019, Walmart announced that they will plan to help customers get an early start on holiday shopping.
This year, many companies are kind of playing the waiting game when it comes to deals, and you might see a significant increase in online sales thanks to our friends at Amazon.
And early saving!!
On October 25, you can head on to Walmart.com and start seeing big savings! Of course, this means that you will find early deals and many top companies will follow.
You could start seeing online sales starting today.
Now, of course, this doesn't mean that Black Friday is canceled.
Though many malls will be closed on Thanksgiving Day, major retailers like Walmart, Target, among other stores.
That being said, you can still enjoy your Black Friday shopping the old fashion way and like a champ.
If you don't like or enjoy Black Friday, then this post might not be for you, and that is OK. But for millions of Americans who enjoy it then this post is for you mad people!
Let's face it; Black Friday is gone since stores have been gradually started to open earlier and earlier the past few years.
Check out these posts:
If you did not realize that the biggest shopping day of the year is currently Thanksgiving, you have been hiding under a rock (Welcome back, by the way).
From Friday 5 am to Midnight, then Thursday 10 pm, then Thursday 8 pm, to now 6 pm Thanksgiving Day, each passing year led to what was once Black Friday to be moved to Thanksgiving Day.
Well, today you will be able to get ten helpful tips to survive Black Friday shopping from a former retail manager, me!
Because Black Friday shoppers like yourself deserve a medal and these tips will make your shopping experience a better one my friends!
This is the biggest shopping season of the year. It is also a time where store go hard on their sales, and this is not a joke.
Prices are down, and consumers take advantage of it. Store goals are to make 4th quarter numbers, and they want to make sure Black Friday sales at the biggest one.
I worked retail for 15 years; these merchandises are marked to sell. Black Friday event now called Event Day takes weeks of planning and preparation just for a few hours!
For those who are against it and don't want to participate, again I understand. For those who love the thrill and want to grab the bargains, I have some tips for you to survive Black Friday like a boss!
Let's take a look at these 10 helpful tips to help you survive Black Friday shopping, shall we?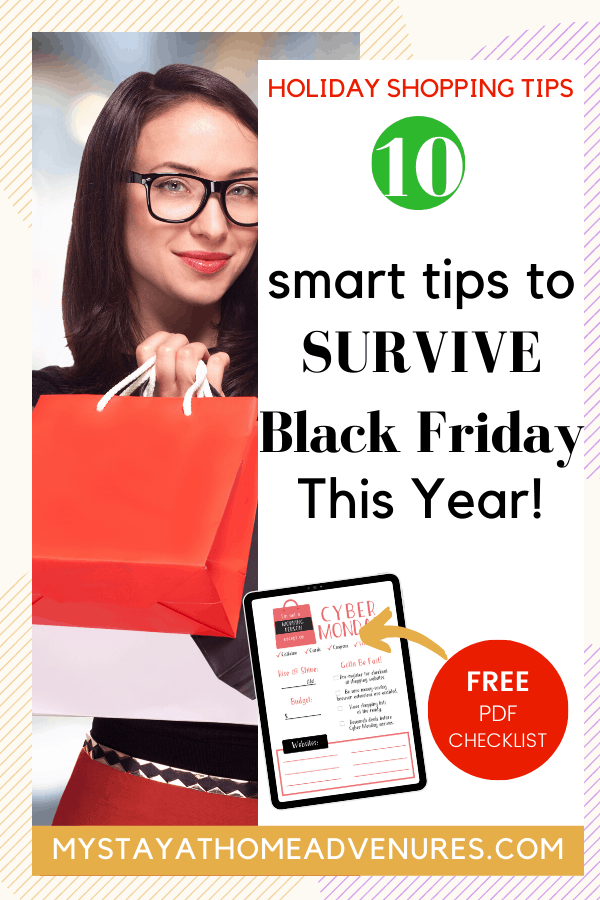 How to Survive 2019 Black Friday Shopping
Look at the stores Thanksgiving ads
Start planning as soon as the store Black Friday ads come out. Many of them are leaked online, and you can check them out early. That being said, every region in the USA has a different ad so I recommend waiting until your local store ad is out.
Related topics:
The reason why is because the items might be different and the prices might be different as well. Always err on the side of caution and check your local ad as soon as it is available.

Make a plan
Start creating your plan of which store(s) you are going to shop that day. You know you won't be able to go to all of them at the same time; this is where the next helpful tips come in.
Also, create a shopping list weeks before and a budget so you can be organized on what you want to get and not overspend your money. Grab the free Black Friday and Cyber Monday mini planner by clicking the image above or the link here.
The more, the merrier
During this day, the sales will be there, and one shopping buddy isn't going to cut it. You need a team to help each other during these crazy hours. Divide into groups and head to different stores; this will up your chances of getting what you want.
Bring your ads
Price matching is king that day. Bring your ads with you when you check out to get the best deals. Again, check your local store as Walmart doesn't price match anymore and they didn't do it during Black Friday weekend for us.
Remember that your smartphone can help you score even significant savings when you use coupons and use rebates apps such as:
Stay warm
It's cold, and if you are planning on camping out, you need the right attire. Don't forget your hat, gloves, scarf, heavy coat, and even a blanket. Oh, and remember to bring a portable cellphone charger too! Your phone is going to be working double-time that day!
Coffee and MORE COFFEE!
Black Friday shopping is a long process, and you will be tired. Get your caffeine drinks and keep going.
Have a backup plan
It's called the biggest shopping day of the year, and this means expect a crowd. Expect not to find what you are looking for. Everyone is shopping for the same reason you are to grab those deals!
Also remember this tip: Hot items that the "IT" items this season are not going to go on sale. Expect stores only to carry low quantities of these items which makes it impossible to get during Black Friday.
Relax and enjoy yourself
As difficult as it may be, getting upset or worked up over deals is not worth it. I've seen a lot as a former retail manager, being arrested because you got pushed or someone took that item you wanted is not worth it.
People are not the nicest around this time of the year, and you are going to be stuck in long lines.
Adults start acting like kids because of not being able to find that perfect gift they promised their kids. Just take the day and relax! Enjoy the day and have fun!
Avoid Overbuying
Let's face it, the sales might be good, but are they? The hot items of the seasons might not be on sale.
Not everything that is on sale at a store is a good deal. Overbuying will happen if you think you are getting a great price.
Always stick to your plan and buy what you planned. You already did your research so you know you are getting the best deal. Don't buy things just because you think the sale price is good if you don't know.
Stay home!
Listen, this is the best thing you can do. Stay home. Shop online. You will be surprised how much you can find online instead of dealing with a crowd.
Start looking for the deals on deal sites because these companies will be working overtime looking for the best deals for their readers.
Conclusion
You will survive Black Friday shopping, and you will enjoy thanks to these helpful tips. Enjoy the chaos, stay warm, and expect the unexpected during this Black Friday day.
Your turn: What other Black Friday shopping survival tip do you have for us? Share it with us!