5 Ways To Make Cash Before Christmas
This post may contain affiliate links which might earn us money. Please read my Disclosure and Privacy policies here
As a stay at home mom finding ways to make extra money is one of my top priorities. I know how stressful the holiday season can be on finances. I been there and done that.
Finding Ways To Make Cash Before Christmas is one of my top priorities throughout the year.
Since paying my debt and getting my finances under control I have found that starting earlier and planning for the upcoming holiday season is the best way to relieve the financial stress that comes with Christmas season.
Finding ways to make extra money before Christmas is not as hard as you might think.
These tips are not to make you rich but to give you a little extra cash to help you during the holiday season.
Hey, something is better than nothing, and depending on how hard you work at it the amount of cash will be higher.
With these helpful tips, you will be able to do it from home or when you go out shopping. If you have internet and/or a smartphone you will be able to make some extra cash before Christmas is here.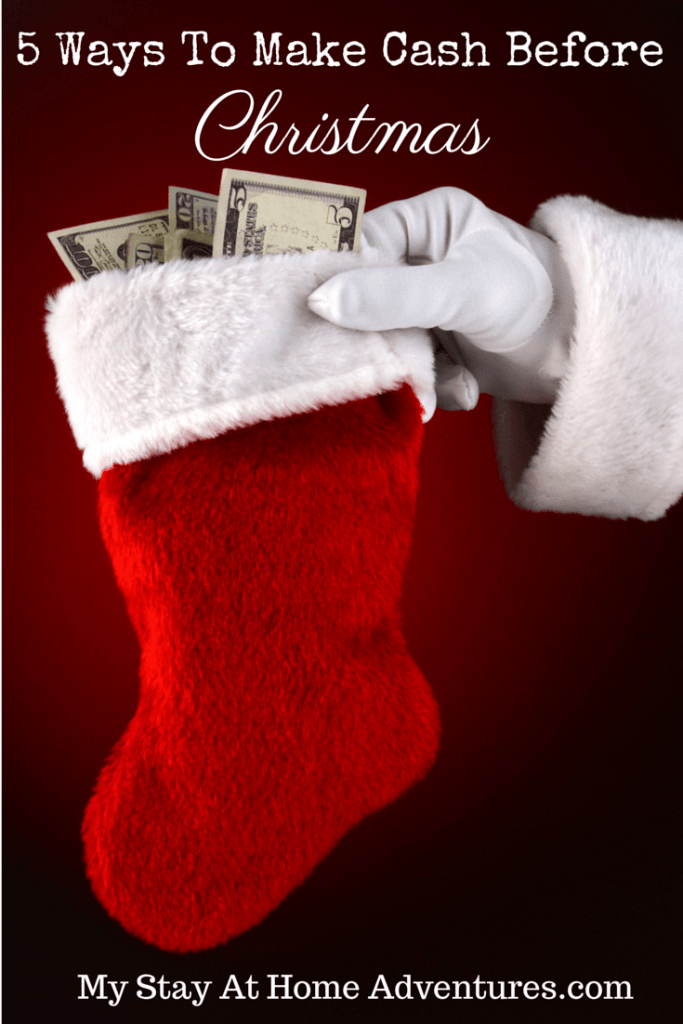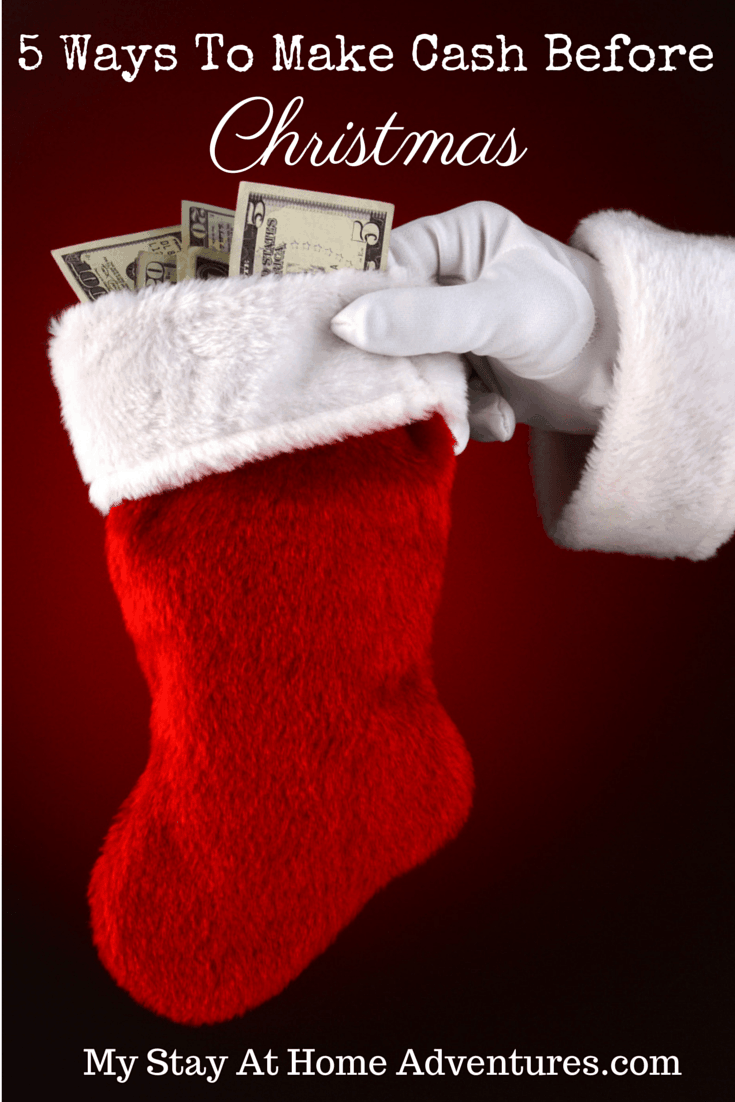 How To Make Extra Cash Before Christmas
Online surveys
Yes, online surveys are a good way to make some extra money. You can find a list of legit online survey company that do pay real money.
My suggestion is to make sure you assign an email just for surveys as sometime you will get overload with emails from these companies.
Below are online survey companies that pay you money.
Swagbucks
I have said this before and will say it again, this is a great way to earn some extra cash by accumulating Swagbucks. You can accumulate enough Swagbucks to cash out a Paypal gift card. For more details about Swagbucks click here.
Smartphone Apps
Smartphone apps that pay you cash when you shop are popular and worth it. There are tons of apps that pay you money to mention them all here.
How they work you get a small rebate from qualifying items. When you purchase the item you scan the receipt and money will be credited to your account.
After you reach $20 depending on the app you are using, you can transfer it to your bank account, Paypal, or get a gift card.
Again, depending on the smartphone app you are using as each one has different sets of rules.
With these apps, you can even get rebates for milk, vegetable, fruits and more! For more information about Apps that pay you money click here.
Below are our favorites money earning apps:
Sell unwanted items
Get rid of items you don't want nor need anymore. This is a nice way to earn some extra cash.
Have a yard sale, use your local Facebook yard sale page, Craigslist and get fast cash for your unwanted items.
Babysit
Believe it or not, you could make some extra cash during Black Friday week by simply offering babysitting services.
Tons of people want to take advantage of those crazy Black Friday Sales; the problem is that in recent years those sales occur at night until early morning.
This is when you come in; offering to babysit your friends' kids for a small fee will give them the freedom to shop without their children.
Once you start earning extra cash save it away. Deposit it in a bank account or in a cash jar (pickle jar in my house) until the money is needed.
Again, depending on how hard you work at it the more cash you will get for Christmas.
Starting early is the key to how much money you can get so make a plan and make it happen.
You don't have to leave your home or get a part-time job to make extra cash when you can earn it from home or when you shop.
What other way can you make extra cash before Christmas?