Strawberry Kiwi Slush is what we are all about this week in our home! The temperatures are going up and up and a great way to keep cool is by enjoying a nice strawberry kiwi slush and make everyone happy.
Of course, like any other recipe, this one is very simple and very affordable. We found our ingredients at Aldi so we were happy about that!
Strawberry Kiwi Slush Recipe
To make this strawberry kiwi slush simply add the water, lemon juice, kiwi, and sugar to a blender for about 30-60 seconds! This will blend the ingredients before adding the ice.
Check out these recipes:
Now add the ice and blend for an additional minute until the mixture is thick and slushy.
THE END!
You can click on the image and pin it for later! Now for your turn:
Let us know what you think of this Strawberry Kiwi Slush recipe under comments!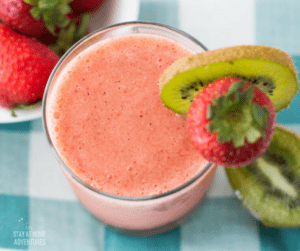 Print
Strawberry Kiwi Slush Recipe
Ingredients
1 c. strawberries halved
1 kiwifruit, peeled and chopped
½ c. water
2-3 tbsp. sugar
2 tbsp. lemon juice
1-2 c. ice
Instructions
Add water, lemon juice, strawberries, kiwi and sugar to the blender.
Blend and pulse for 30-60 seconds, and add ice.
Blend an additional minute until mixture is thick and slushy.
Love this recipe? Check out these recipes below:
Strawberry-Orange Cream Slushie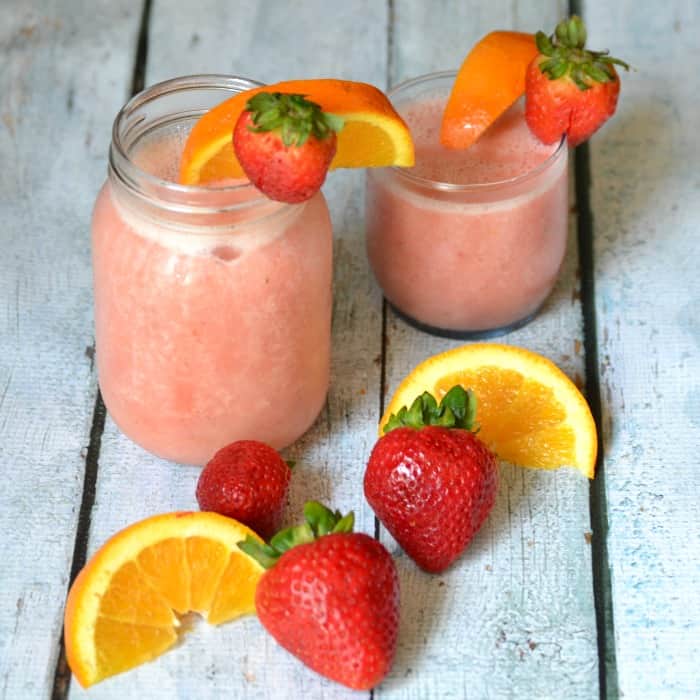 Refreshing Strawberry Kiwi Smoothie – Vegetarian And Gluten Free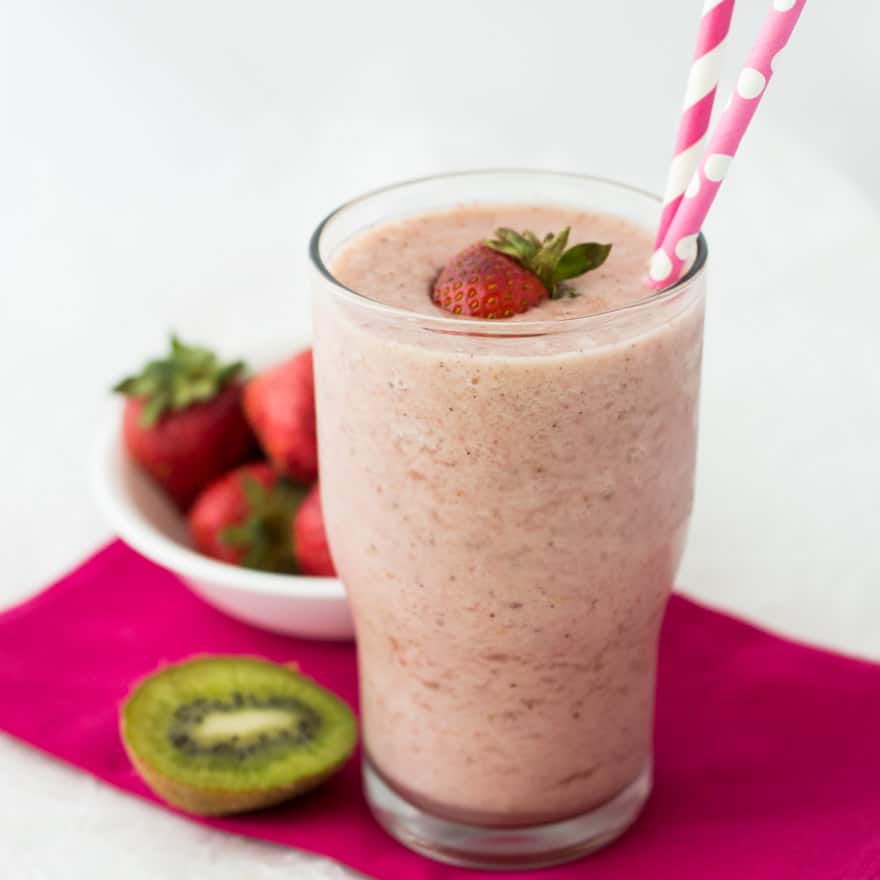 The following two tabs change content below.
Latina mom of 4 married to wonderful Greek gentleman. Living in southeast PA and trying to juggle family and a household while trying to earn an income from home. Follow my stay at home journey as I discover how to earn money and save money so we can continue to live debt-free.
Latest posts by Joyce @ My Stay At Home Adventures (see all)