7 Tips to Avoid "Make Money Online" Scams
This post may contain affiliate links which might earn us money. Please read my Disclosure and Privacy policies here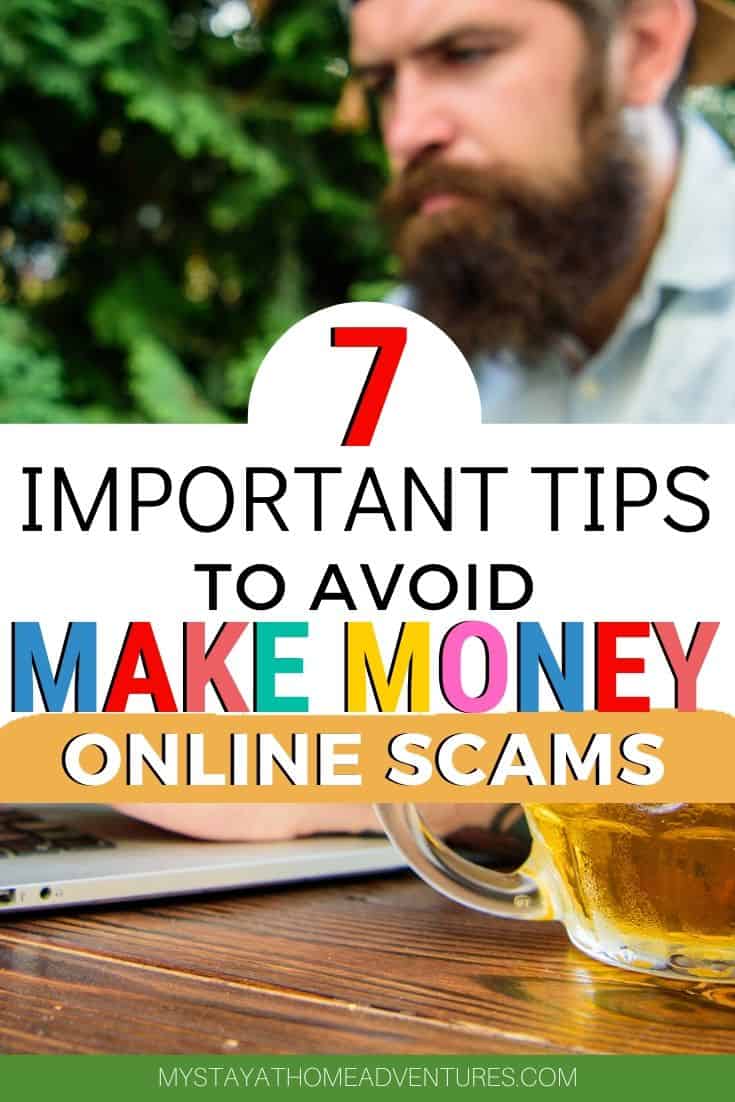 We talk about making money from home, we even give you tons of resources to make money. Today we are going to talk about those dreadful make money online scams that many people have fallen victims to.
Let's begin!
Working from home is a dream for many people. Unfortunately, many of those people fall for scams. There are so many make money online scams that can not only cost you the money in your bank account but could result in identity theft.
If you want to work from home, it's imperative that you read the information below to help you avoid these scams.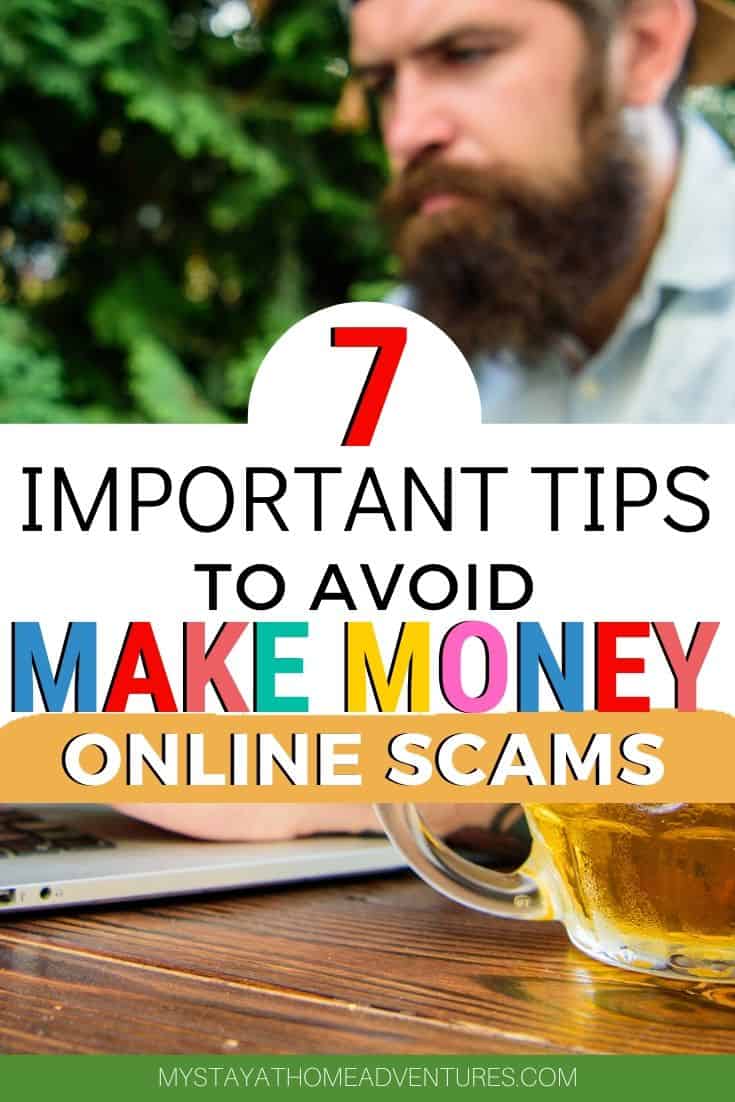 How to Avoid Make Money Online Scams
Before you even consider applying to these "make money" online job, do your research. Head over to the Federal Trade Commission and take your time reading through their list and keep up to date with their information regarding online money scams.
Never Give Out Personal Information
If a company is asking for personal information, you need to proceed with caution. There are some work from home jobs that will ask for you to fill out tax forms. However, in most cases, you shouldn't be asked to fill out a W-9 until you make $600 from the company.
Companies that immediately ask for personal information should be avoided. Providing this information to the wrong people could lead to identity theft.
What information you should never give out:
Social Security number
Driver's license number
Checking or Saving account information
What type of information should you give out?
Email address
Paypal Address
Don't Pay for Information
There is never a good reason to pay for information. This information can usually be found for free if you do enough searching. The way the company is making money is selling you that information.
In most cases, the information is completely useless. The sad thing is sometimes people fork over thousands of dollars for this information.
There are legit sites out there where they take a commission for finding you work. We suggest the following sites to sell your services:
Care.com
Upwork.com
Rover.com
Avoid Pyramid Schemes
If the main purpose of the job is to recruit more people, turn and run. You may even be asked to purchase a kit that will help you recruit more people. Run. This is not a good way to make money.
Here's the thing about MLM (Multilevel Marketing). If you are looking for ways to make money and if the offer seems to be too good to be true. Guest what? It's a scam!
There are many MLM companies that are legit and then there are some that are not. When the focus shifts from selling products to recruiting people, this is a scam and must be reported to right away.
Related posts:
Skip Assembling Products
Another popular make money online scam is assembling products. Companies will ask you to make "simple" products. You assemble the products and then send them back to the company for a paycheck.
There are a number of problems with this system. Usually, it takes a lot longer than you would expect to make the product. Another problem is that you are usually paid a very small amount for each product assembled.
Lastly, companies usually find a tiny flaw with the product and don't pay you. It's a huge waste of your time.
Don't Pay Membership Fees
Pay $50 a month and earn access to hundreds of jobs. Or don't. There is no reason to pay to access employers. There are so many Facebook groups where you can find work. Membership fees are simply a way that another person is making money off of people gullible enough to pay them. Don't be that person.
Never Wire Money or Accept Deposits
Never, ever fall for scams where people are going to send you a check or want to deposit money into your account. These people are only trying to access your account. With one mistake, someone could completely wipe out your account.
Avoid Starter Kits
Last, but not least, don't order starter kits that are sure to get you on your way to making lots of money. Again, the only people making money from these kits are the people selling them. Don't fall for this. It's a waste of money.
There are so many ways to make money online. Unfortunately, there are also a lot of make money online scams. Be smart about how you approach online work. If the job promises a lot of money or seems too good to be true, chances are it's a scam. Don't fall for it.
Your turn: We want to know what are your thoughts when it comes to these make money online scams? Share your thoughts with us!