Over 10 Important Tips For Preparing for a Hurricane on a Budget
This post may contain affiliate links which might earn us money. Please read my Disclosure and Privacy policies here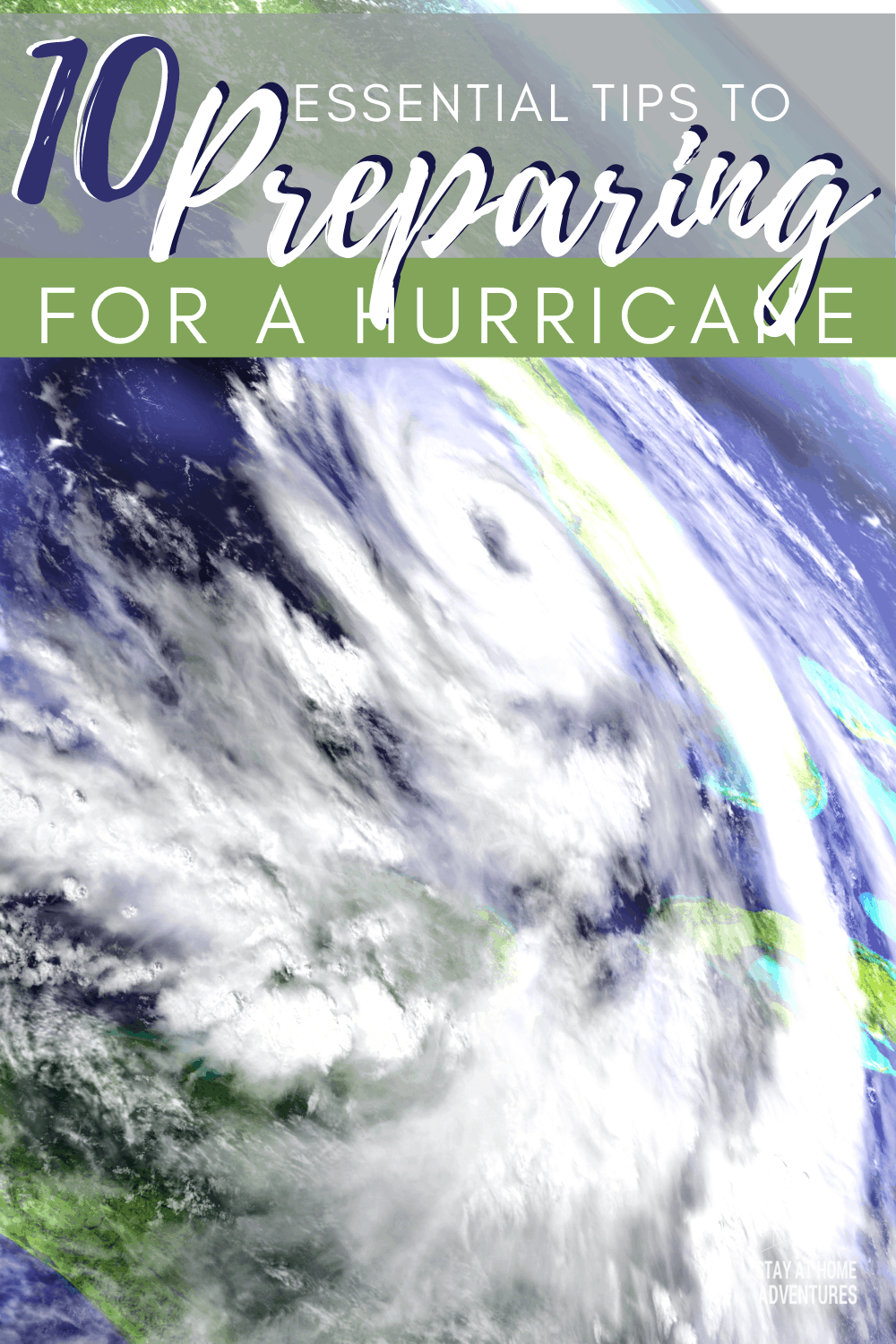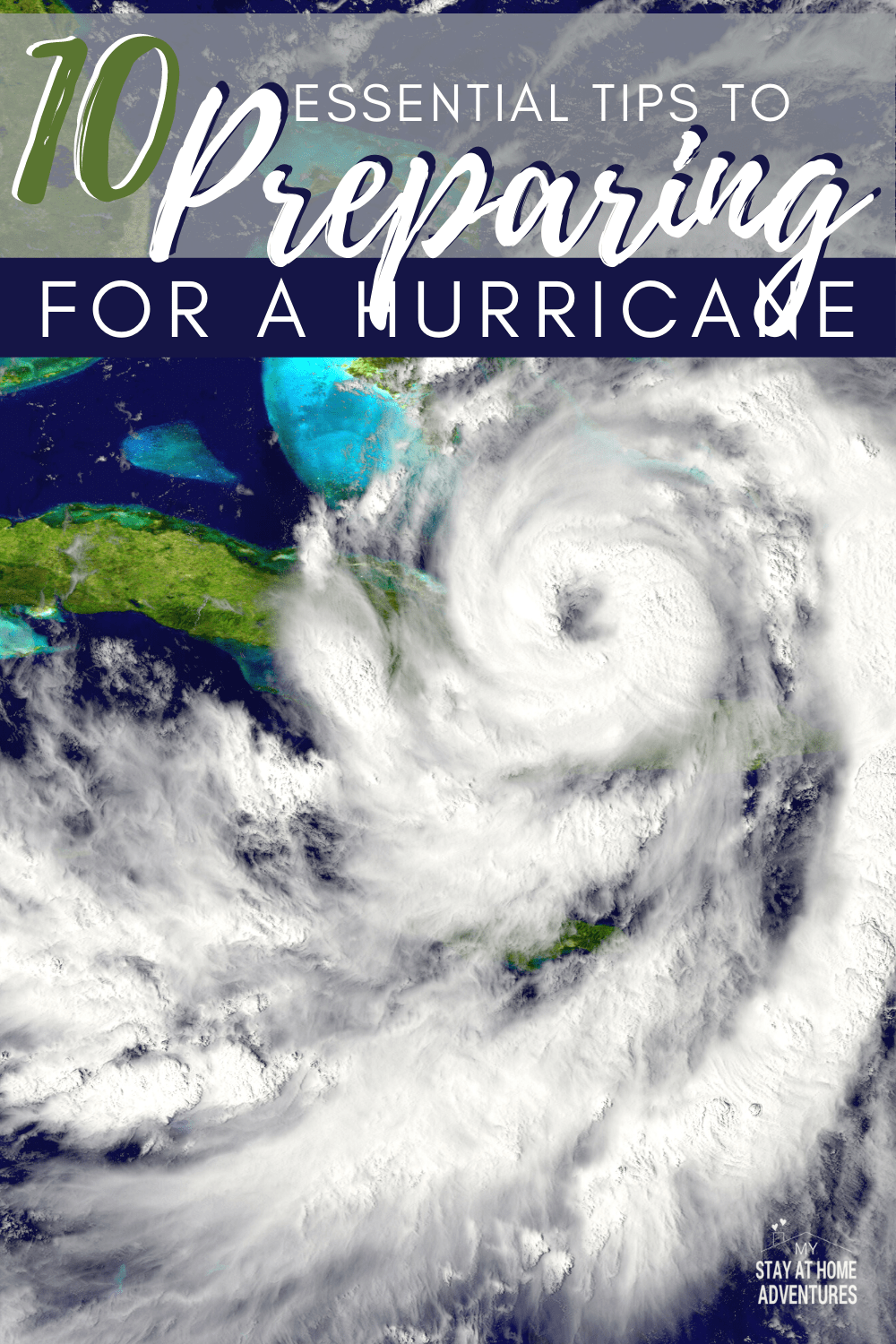 Learn ten important tips for preparing for a hurricane on a budget today. Preparing for a hurricane is essential that even the little things you do will benefit you and your wallet.
In 2017 you saw what hurricane season could do to a country, and as the years' pass, they become more powerful. Preparing for a hurricane is crucial, and the things you can do to prepare don't have to bust your budget.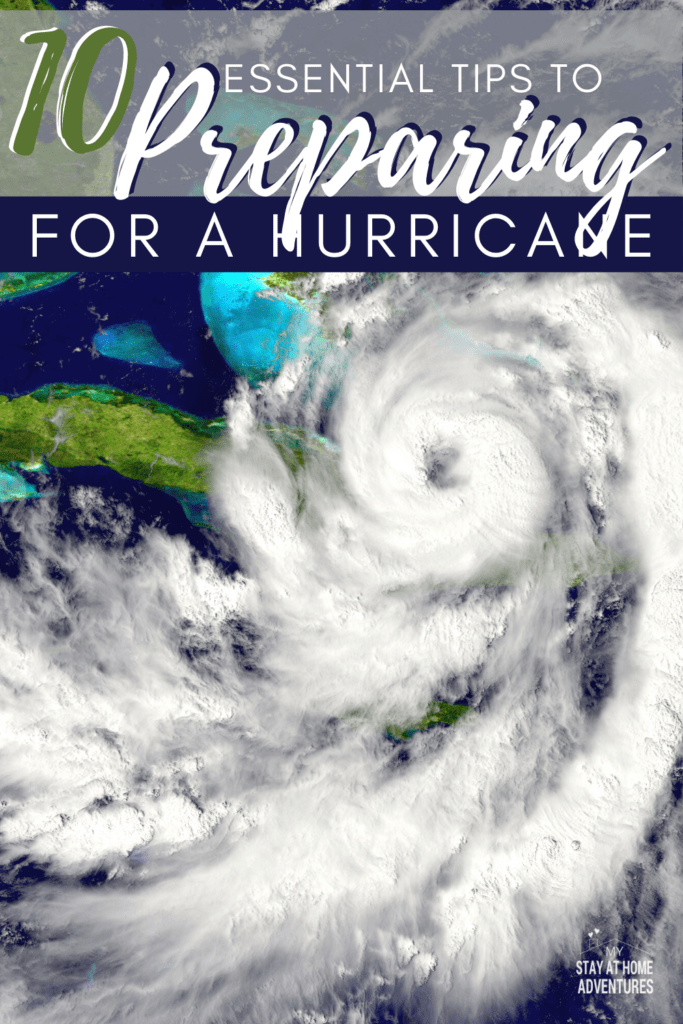 Let's recap:
The thought of a hurricane approaching is terrifying, and evacuating sometimes is not an option for everyone, and this is just a fact. We know hurricanes are dangerous, but at least we have time to prepare ourselves.
One clear thing is that if you are located in areas that are affected by hurricanes, you need to ensure your home is prepared even if there is no hurricane.
How Preparing For A Hurricane Early Saves You Money
Early planning is key, and waiting until the last minute to ensure you prepare for a hurricane can negatively affect you.
Why?
The reasons you don't want to wait last minute to prepare for a hurricane are the following: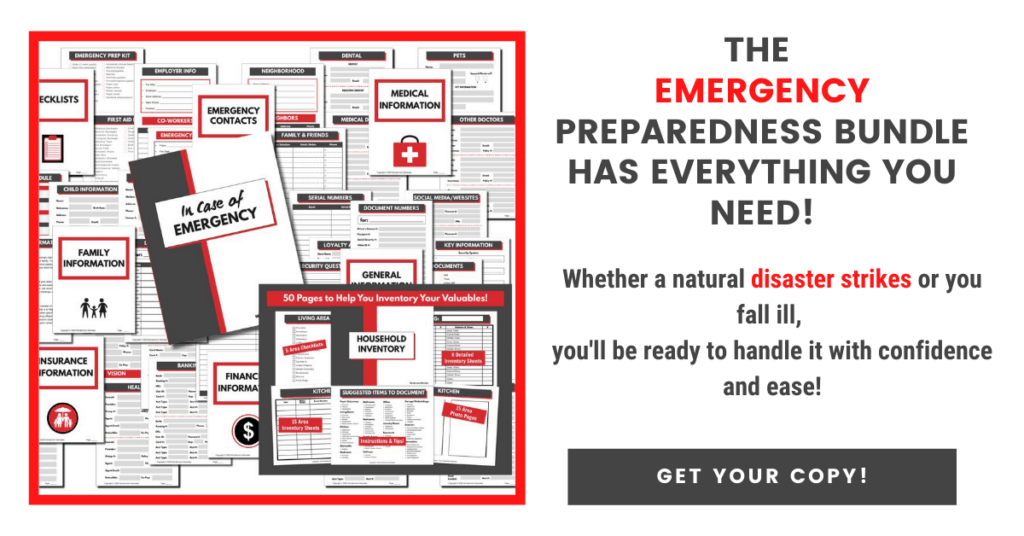 Timing
If you wait until the last minute to prepare for a hurricane, my friend, you won't be alone. So be prepared to deal with the crown and the lines.
If you think a quick trip to get water when a hurricane approaches will take the usual amount, think again.
You will spend more time shopping to prepare your home at the last minute. You could have spent the time you spent purchasing things you should have bought earlier on other necessary last-minute preparations like sealing windows and prepping the outdoor of your home.
Forgetfulness
Let's be real here when you know there's a hurricane warning. You go from relaxing to hurrying to get everything you need to be done.
Anxiety level is up, emotions are high, and without having a plan or being prepared early, you are bound to forget things, which could be substantial.
Take the time to plan when hurricane season begins and write a plan. Doing this will allow you to look at your plans and lists and not forget what you need. In addition, a plan and a checklist will help you stay focused.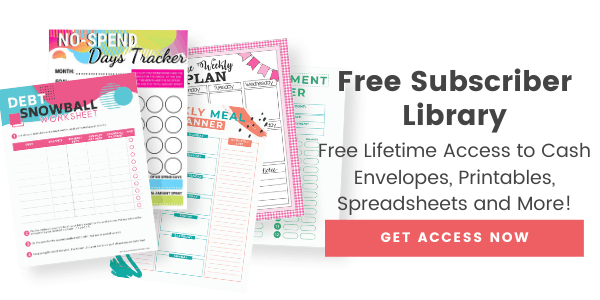 Out of stock
Believe me when I say that stores and companies do try to keep hurricane-related items in stock as much as possible, but the reality is that it is impossible.
If a store carries ten pallets of 24-pack bottled water, they generally sell about 4 to 5 pallets of water per day, with a truck bringing four every other night (this is an example). Imagine the rush when customers purchase more than the average amount of water. Instead of the average of one case of water, they are buying three to four cases.
The in-stock amount of water will be going fast. Faster than the store can replenish. Of course, the stores will order, but imagine the District warehouse getting bombarded with the expected high volume of orders.
Companies will do their best to get supplies in, but you and I know that stores will run out of essentials quickly when hurricanes or any other weather disaster.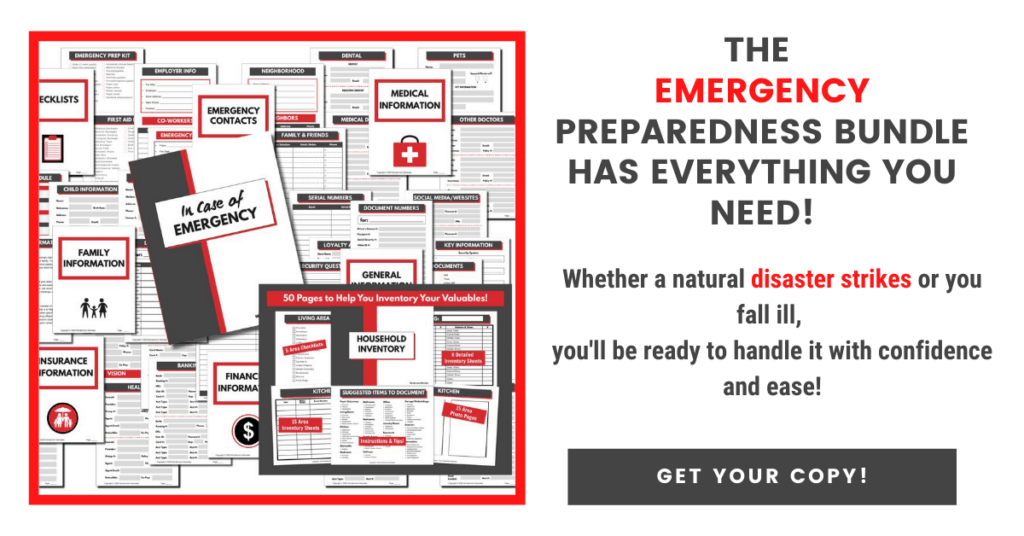 Overpay
Now that we mentioned that you would find out of stock on many items, sadly, I will tell you that you will overpay for items when you go shopping at the last minute.
Not many people are noble and will see an opportunity to make a quick buck by taking advantage of the situation.
Planning and stocking up on hurricane essentials as early as possible is crucial.
Suppose you see a deal on items you need, like battery and water, stock up! Some of these essentials are important in any emergency.
If you see anyone taking advantage and inflating prices, such as for water and gas, make sure you report them because this is called Price Gouging, which is against the law.
*If you are in the state of Florida, check out this site where you can report these issues or call 1-866-966-7226.
As you can see, early planning when preparing for a hurricane doesn't have to bust a budget. Preparing for a storm can help you save money and time when you do it right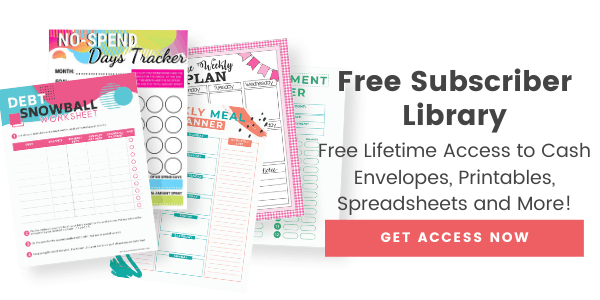 Other ways of preparing for a hurricane on a budget are:
Check your insurance coverage
During the beginning of hurricane season, take the time to review your home insurance and ensure you understand your coverage.
You might even take the time to shop around if you need to or upgrade your home insurance. One thing you need to keep an eye on and understand about insurance when it comes to hurricanes are there:
Flood insurance
We all know that water damage is the culprit during a hurricane, but this is where it gets tricky, and you need to understand.
If your home gets damaged due to a storm surge, water coming from a flooded river, or a flooded lake, the chances are that this is not covered under your standard home insurance.
To receive coverage for these types of water damage, you need a flood insurance policy. If the area where you reside in a flood-prone area and you still owe on your home (mortgage), federal law might require you to get flood insurance.
All the information is essential, and if you take the time to check your home insurance coverage, you can take care of these matters and not worry about when a hurricane is only days away from hitting your area. Also, beware of dangerous floods during storms.
Another important information regarding flood insurance is that most require a 30-day waiting period. Again planning is essential!
Check your deductibles
Another thing you should do each year is to make sure you understand your home insurance deductible when it comes to hurricanes.
A hurricane insurance deductible is typically between 2% to 5% of your home insured value; it all depends on your personal insurance.
Knowing the amount you might have to pay out of pocket and having a plan on how to pay this amount again will help you financially if a hurricane affects your home.
You will know how much you need to pay out of pocket with no surprises. As always, make sure you speak to your home insurance provided always.
Inspect and maintain the outside of your home
Another way to prepare for a hurricane is to inspect your home, starting with looking at your home's foundation for cracks.
Check your home roof for leaks, and all this will prevent more damage to your home during a hurricane.
Also, look around your yard for anything that can be a potential threat during a hurricane. Things like low-hanging branches and items that can become potential missiles during a storm should be taken care of too.
If you have a tree in your yard that has a broken limb, don't wait days before a hurricane to take care of it. Instead, do it the minute you see it and have it removed.
Clean your home gutters and drains while inspecting the outside of a home. A gutter full of water will cause the water inside your home in areas such as your attics.
Cover your AC unit with an AC cover to protect it from debris from the hurricane.
While shopping throughout the rest of the year, keep an eye on these items and buy them this is so important because you won't be rushing to the store when a hurricane is approaching.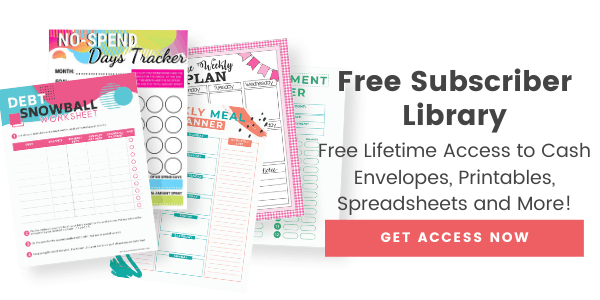 Check out these money-saving posts:
Surge Protectors
Surge protectors are inexpensive and are a great way to protect your electronics during a hurricane. Add a surge protector to your heating system, and your heating and air condition system will reduce the risk of surge damage.
Plywood
You know that if you live in an area that gets hurricanes here and there, stock up on plywood when they go on sale.
Please don't wait until the last minute to buy plywood; as mentioned above, you might not find them or will find them at a higher price.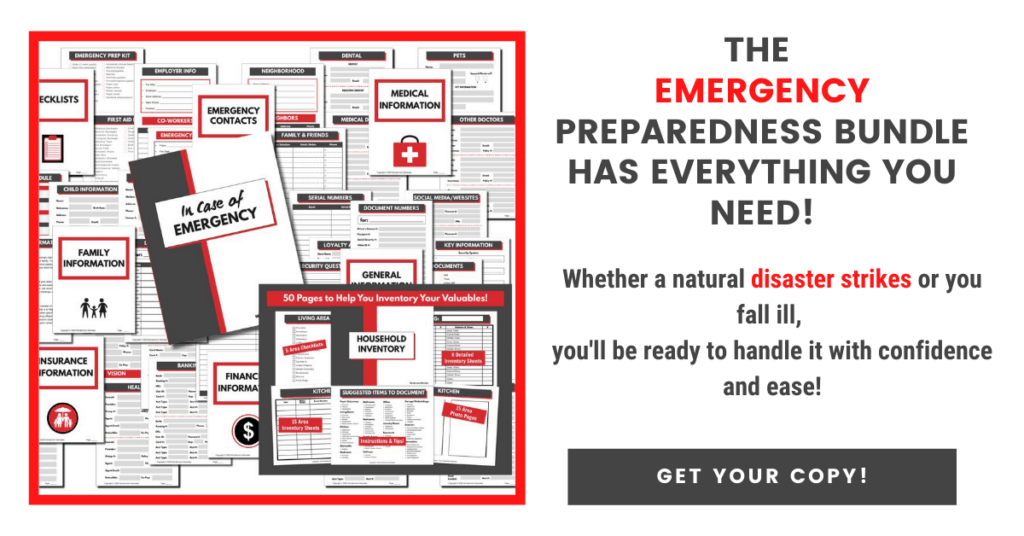 Stock up on emergency supplies
We should know what emergency supplies we need when it comes to natural disasters, and waiting for the last minute is something I don't recommend you do.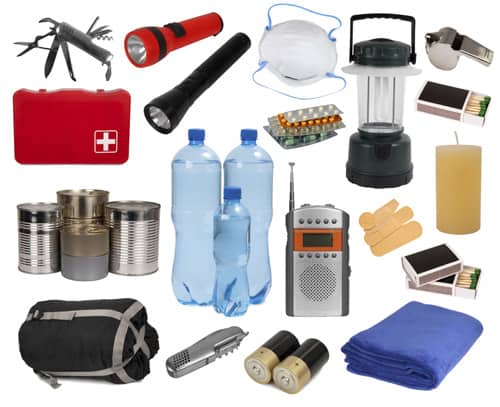 If you are not sure what hurricane emergency supplies you need, below are links to help you out. All you have to do is click the link to find the information you need. We have partnered with the Centers for Disease Control and Prevention to help you with this information.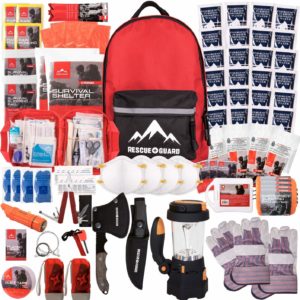 We received this in exchange for our honest option, and we truly love our Rescue Guard Hurricane because it gives us peace of mind.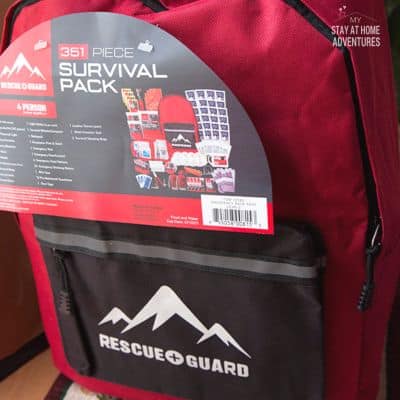 If you are interested in getting one of these Rescue Guard kits, we recommend they come with so much stuff in one kit, and you can choose which one is right for you.
They are available on Amazon; do not wait to get them again.
This kit costs about $49.95 and contains necessary food and water with a 61-piece First Aid kit and shelter items for up to 6 days for a single person or 72 hours for two people.

The Rescue Guard Intermediate Survival Kit is about $99.95 and contains food, water, and all the supplies needed, including a 61-piece First Aid kit for up to 12 days for a single person or six days for two people, or 72 hours for four people.
The Rescue Guard Advance Survival Kit is about $179.95. This kit includes everything from the Intermediate Survival Kit in one backpack plus a survival knife, ax, another lantern, gloves, and several more survival tools.
Fire extinguishers
Ensure your fire extinguisher is working properly and it is up to date. Another important thing you must do when preparing for a hurricane on a budget is creating a plan, not just a plan.
Write down emergency numbers
Please make sure you write down all emergency numbers. Don't save them on your phone or anything electronic. Instead, write it down and let everyone in your family know where it will be located.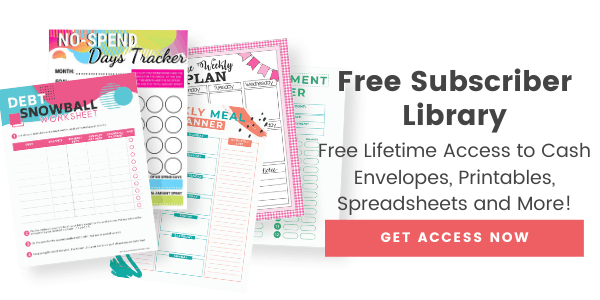 Write down a hurricane plan.
Again, the CDC has a great resource on creating a hurricane plan that we suggest you read and implement.
Most importantly, when you create your plan, make sure that everyone in your family is included and knows and understands the hurricane plan.
With these plans, make sure you include your pets too, and another information resource can be found when you click here.
But just some quick important tips below when it comes to your pets:
First, ensure that your pet wears a collar and tag with up-to-date information.
Microchip your pets.
Keep a leash or carrier near the exit.
You can also download these free checklists too to help you in emergencies:
Conclusion
Preparing for a hurricane doesn't have to break the bank or bust your budget. Do simple things like cleaning your yard and little house maintenance when you plan. When a hurricane is near, you worry about other important things and focus on keeping your family safe.
Planning ahead, having emergency supplies year-round, and keeping and maintaining essential papers such as home insurance will help you reduce costs and any financial surprises that might happen if a hurricane affects your area.
The resources here are free or low cost; always remember to focus on your family's safety above all.
Your turn: When preparing for a hurricane on a budget, what other tips do you have for us? Please share it in the comments. We like to know.