Spring Checklist: 7 Home Maintenance Tips (You Keep Skipping)
This post may contain affiliate links which might earn us money. Please read my Disclosure and Privacy policies here
Spring Checklist: 7 Home Maintenance Tips
Spring is the season to get things done. The weather has gone from freezing to lovely, but it's about to get hot. This is a good window of time to take advantage of for some cleaning and maintenance around the house. Here is a checklist to follow for keeping your home in its best shape this time of year.
Spring Checklist: 7 Home Maintenance Tips
Check Your Roof and Gutters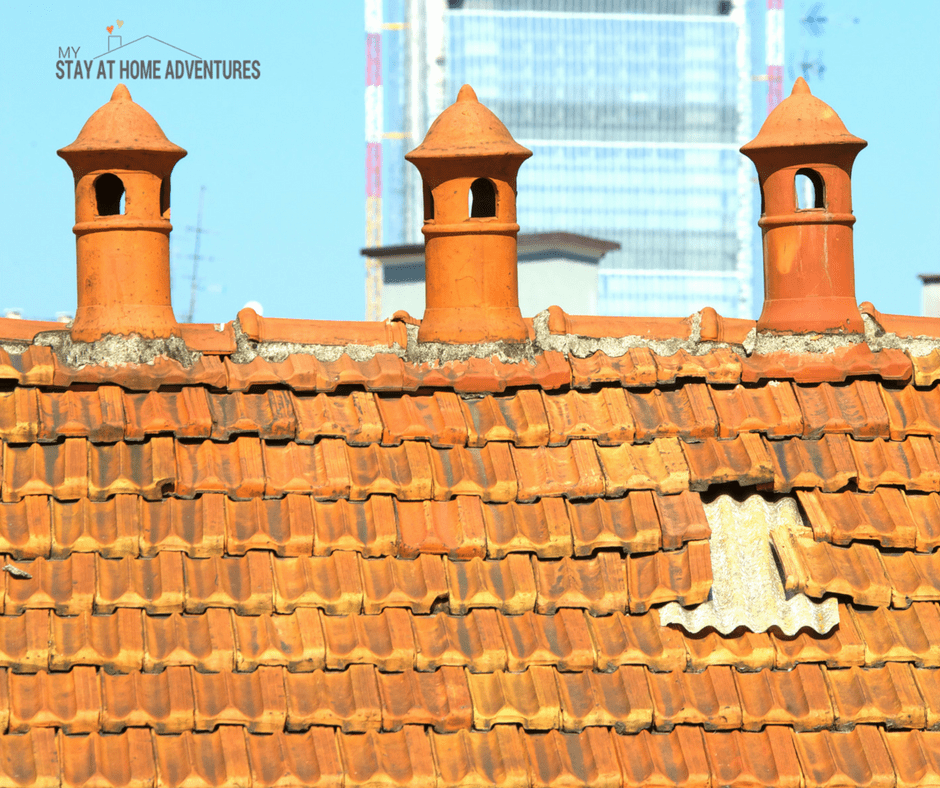 Winter storms can wreak havoc on roof shingles, and gutters can get clogged. Take a close look at your roof and be sure to repair any damaged or missing shingles. Missing or damaged shingles can cause leaks in your roof, lower your home's value as well as cause insurance issues.
Hopefully, you cleaned the leaves out of your gutters after fall, but if not, they are probably clogged. Winter weather can compact leaves in your gutters, leaving them clogged. This can cause leaks and other problems. To ensure your gutters are working properly again, get them unclogged and have any repairs done as well.
Inspect Concrete and Wood
The foundation is the most important part of your home, so it's essential that it is holding up properly. As the seasons' change, your home can shift and result in foundation issues. Keeping an eye out for any cracks in your concrete can help you spot any damage before it becomes a real problem.
It is also important to take note of any changes to the wood on the exterior of your home. Circumstances such as weather and termites can play a role in wood rot. It is crucial that these problems are taken care of immediately, as they can completely damage your home.
Examine Sprinkler and Irrigation System
If your home has an irrigation system, it is smart to take a close look at it during the spring months. Serious leaks and damaged sprinkler heads can cause harm to your yard, driveway, and sidewalks.
Test your irrigation system by running it through each zone for a few minutes and walking around the house to check for anything unusual. Keep an eye out for broken sprinkler heads and any heads that need to be adjusted. By conserving your irrigation system, you can maintain a lower water bill and keep your lawn and landscaping healthy.
Consider Upgrading
Along with carrying out necessary repairs to your home, spring is also a good time for making upgrades. Some home upgrades to consider in the spring include modernizing your deck, updating your garage door to one that is insulated and fancying up the curb appeal. Small upgrades like these can bring your home's value up as well.
Service Your AC Unit
You will want to check out your AC unit after winter to be sure that it will work properly throughout the spring and into the summer months. This can be done yourself or with the help of a handyman or HVAC professional. Mostly you will want to make sure that the unit is cleaned out and free of debris so that it will work to the best of its ability.
Apply a Fresh Coat of Paint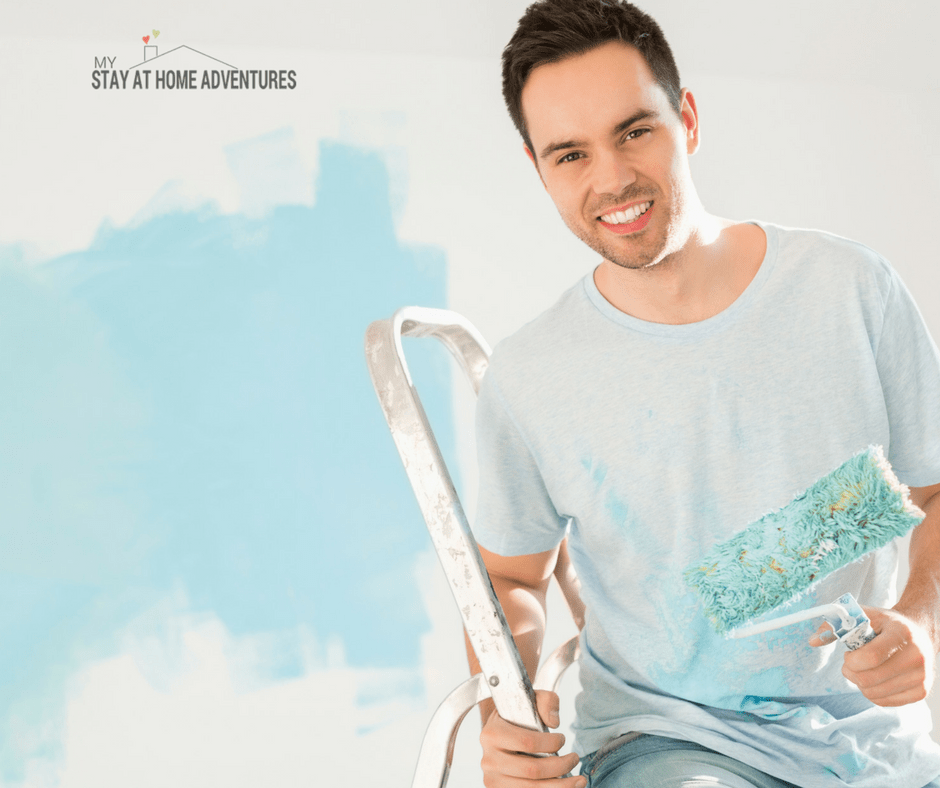 Perhaps you've been in your home for a while now and you're ready for a change in the way your home's exterior looks. One of the best and quickest ways to achieve such a change is to apply a fresh coat of paint to the outside of your house. This is another project you can handle yourself or, of course, you can hire painters to complete the project for you. Changing your home's paint color is a great way to spruce things up during your spring-cleaning and maintenance.
Survey Outdoor Power Equipment
Your lawn mower and other landscape care tools have been sitting in your garage for a while now, so it's smart to check on them and make sure they still operate well. Apply routine maintenance to these tools so that you can be ready to take care of your home's outdoor areas during these nice months.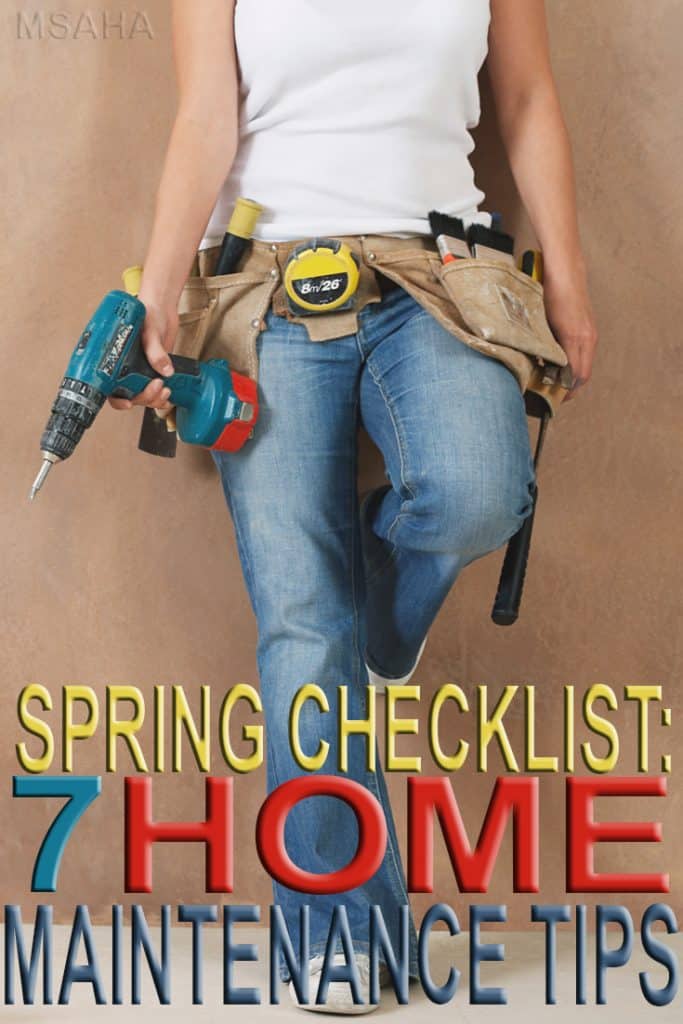 With the springtime days being longer and the weather being nicer, it's a good idea to take care of any issues you may have with your home during the spring season. It's also fun to have projects here and there to keep you busy. The fun will pay off, and you and your home will be happier for it.
Check out these posts:
Anum Yoon is a personal finance blogger who is dedicated to sharing her insights on money management with others. She believes that a greener, energy-efficient lifestyle is the key to living a more fulfilling life. When she's not typing away on her keyboard, you can find her pouring over a new recipe she found on Pinterest or at the power rack in her gym. Catch her on Twitter or sign up for her newsletter here