5 Money Saving Ideas For 2022 That You Can Do Today
This post may contain affiliate links which might earn us money. Please read my Disclosure and Privacy policies here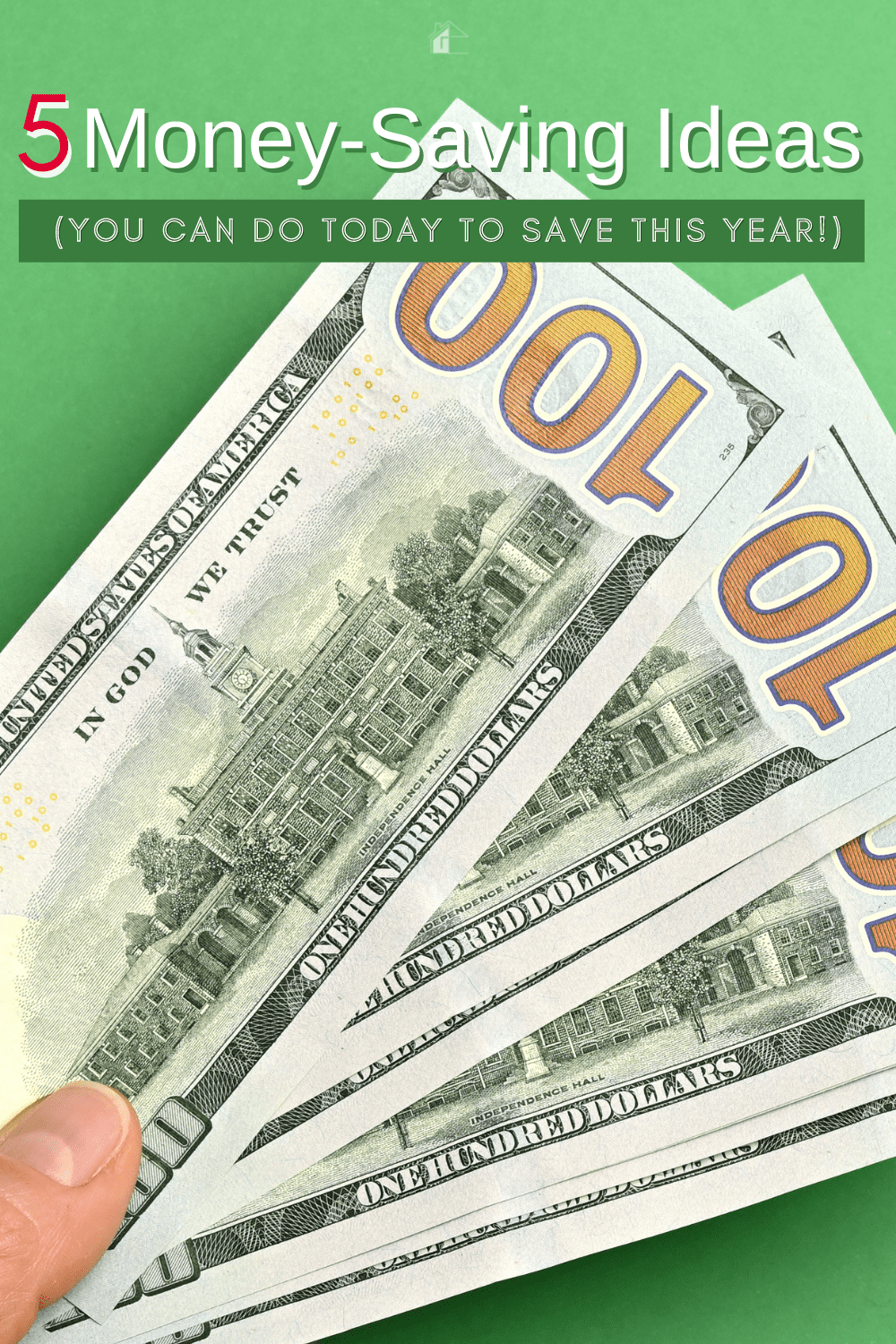 When it comes to saving money, many people struggle with what they can do today to make a difference
in the long run. To help get your mind thinking about things you can do, here are five money-saving ideas that you might want to do to save money this year.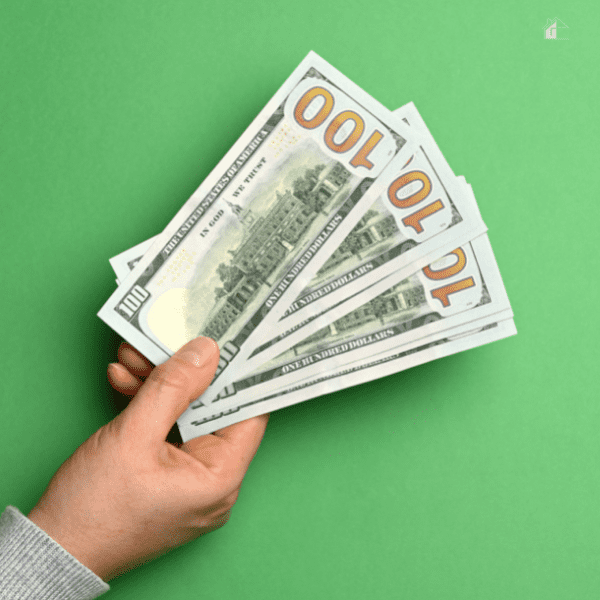 Before you decide to take on these money-saving ideas, here are some tips.
When it comes to your finances, there is no one-size-fits-all. Debt versus not having any debt. Debt-free vs. financial freedom.
If this is your first time tackling this journey, start small and don't compare yourself to others.
Now that we have that settled, also know that the below tips are just ideas that can work for you and might not.
Write Down Your Expenses
Starting today, start tracking down your expenses from mortgage to small monthly ones such as streaming services.
How is this task supposed to help you save money? To save money, you have to know where your money is going. For example, how much are you overspending on groceries, eating out, or personal care? Are there any hidden monthly fees you pay that you don't use or need right now?
How can you save money if you have no idea where your money is going? There are no easy solutions to saving money, but if you have never tracked your expenses, how can you save money.
I can guarantee you that in many cases when you track your expenses, and you see how much money you are spending, you will start to cut down.
Revise your bills and see what you can cut to save money. Perhaps it's time to replace your cellphone plan or say goodbye to the gym membership. Cutting on controllable expenses will help you save money.
Once you have your expenses written down, you can also start creating a budget to help you stay on track with your finances.
Save Free Money
There are many ways to earn free cash and use that cash and save it! For example, if you have reward apps or rebate apps, you can use the money you generated and use it towards your savings goal.
Apps such as:
If you use credit cards that offer cash rewards, you can save that cash as well. For example, every year, we save our money from this credit card and assign it to our Christmas sinking fund.
Remember to make sure you use your credit card wisely and pay your entire balance every month.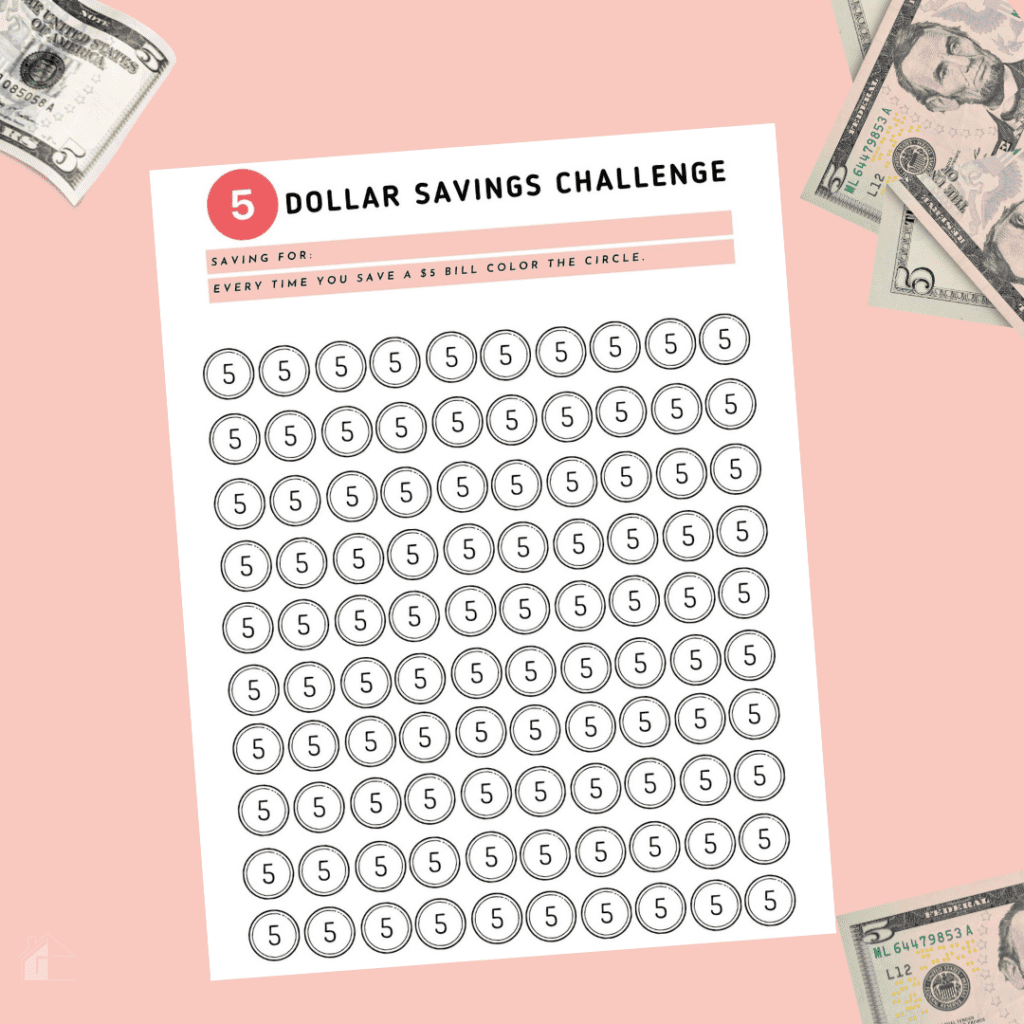 Find Fun Ways to Save Money
Saving money doesn't have to be boring! Find fun ways to save money to make your financial journey fun and challenging.
Savings challenges such as the 52 Week Saving Challenges, $5 Savings Challenges allow you to save money while being creative in the process.
Save your spare change, and when you have enough, deposit it into a savings account.
Sell Unwanted Items
Start planning now to get rid of your unwanted items. Whether you will sell them online or at a yard sale, creating a plan will help you maximize your sales.
How is that?
During spring, summer items will sell better than winter ones, and winter clothes will sell better during the fall. Selling big furniture on Craig's List will likely be better than eBay. Facebook Market place is another excellent way to sell your items. Start organizing if you want to have a yard sale during the spring, and look for things that will sell. Planning and organizing will help you sell more and get the most money.
Once you have sold an item, save the money and use it towards your savings goal.
Create smaller achievable goals
Create monthly financial goals to keep you motivated. Once you see results, it will help you stay motivated and save money.
If you decide to cut your grocery bill a priority for the year, reducing your grocery budget will be a goal—attack one goal at a time and cut it into smaller pieces. Instead of focusing on a more significant one-year number, you can focus on the smaller numbers instead.
If your goal is a monthly goal, break it even down to weeks if it helps you achieve your goal. Then after you accomplish that goal, switch it to the next month and another goal to keep it exciting and motivated.
Conclusion
There are many money-saving ideas you can start doing now to help you save money in 2022. Start planning and start implementing and see your savings go. Remember to make sure your savings idea works for you.