At the beginning of 2015, I had decided that I wanted to cut my spending and get more into saving money. One way of reducing my spending was by simply finding the cheapest cell phone plan around and getting rid of my current one.
Through 2015 I didn't take this seriously and found excuse after excuse to stick with my cell phone carrier. Even after I knew that I could probably find a better and cheaper service with another company.
So why didn't I switch?
Fear!
Simple fear that I was going to find a cheap cell phone plan that didn't work where I live. That I was going to be stuck with a crappy company and a cell phone I paid cash for that didn't work to my satisfaction. I am a loyal customer, and I stuck with this company for 10 years!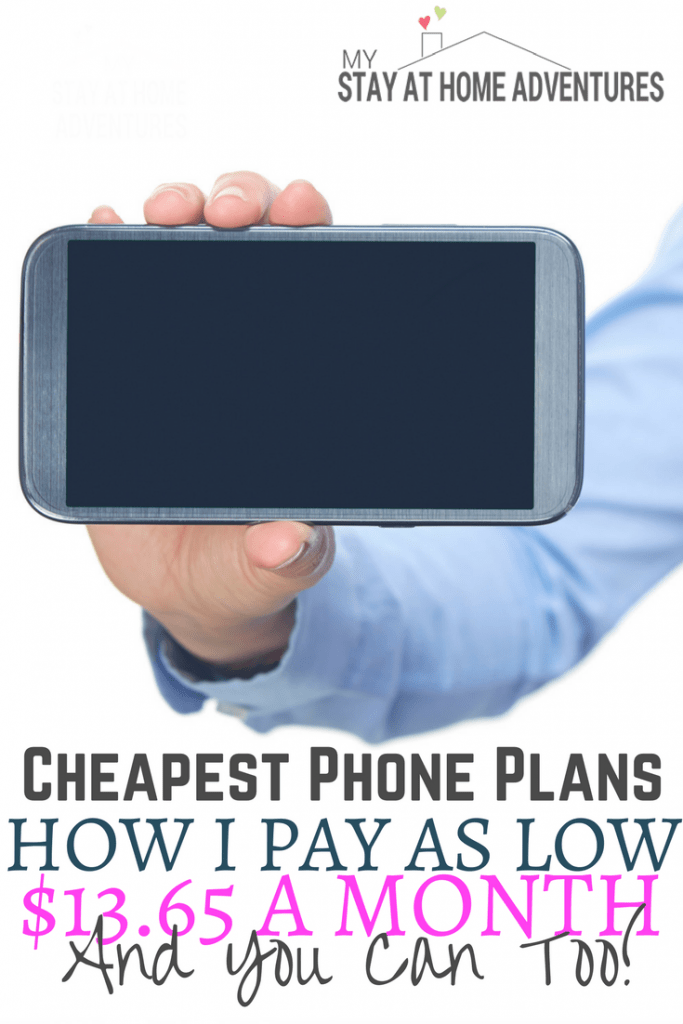 I wanted to make sure I gave my current phone the best use since I paid cash for it and was sure I wasn't going to receive the amount I paid for even after 1.5 years of use. Another reason I kept my current service because I wanted to make sure I found an honest cheapest cell phone service that I could stay with for years.
Last fall my cell phone completely died, and I decided that I was not going to pay for another phone nor keep the services. I also was in a funk and didn't want to deal with cell phones at the time.
I was in the "I don't need a cell phone" stage and to be honest; I loved it. You wanted to get a hold of me call my house or my husband. If not get me via social media or email, but I wasn't going to pay for cell phone services.
I knew that at some point in the future I was going to need a cell phone. My job requires it and once I had my baby things were going to change. A cellphone was going to be needed. I was just lucky enough to have the time to research really for a company that seriously had the best cheapest cell phone plan there.
I don't go out much.
I'm always home.
WiFi is my best friend.
I don't want a contract.
When I researched cheapest cell phone plans, I found that majority of my search lead to Republic Wireless. Heck, tons of my blogging friends spoke highly of this company, and I really wanted to find out more.
But was this company services good for me and my lifestyle?
I didn't want the latest cell phone and a big cell phone plan. I wanted a reliable phone and a reliable service to get me through my day. I know I needed a cell phone to keep up with my work when I was away from home.
Was Republic Wireless the company I needed?
YES!
No contract.
No hidden fees.
No overage
No start up fees.
No roaming charges.
Easy to switch plans.
I decided to save money from my online income each month and get my cell phone and service with Republic Wireless. A few months later I was a happy customer and will never go back.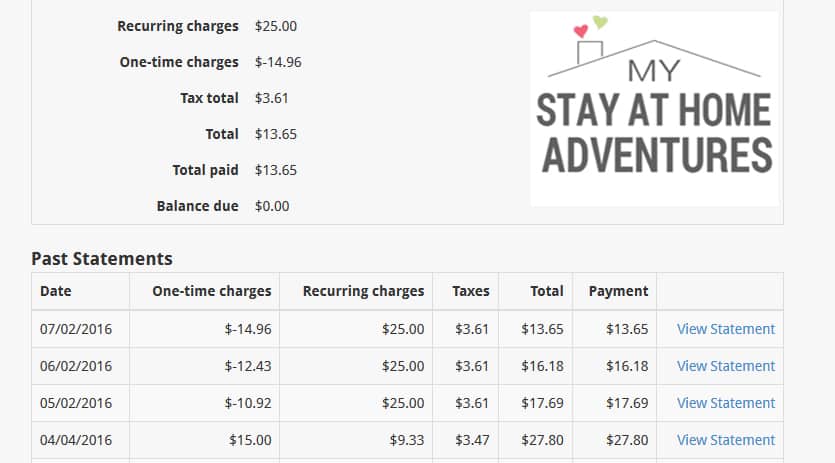 Last month bill was over $13.60! $13.60!! This is included taxes!

Nowhere was I even going to find a pre-paid service that low each month. And yes, that is my actual Republic Wireless invoices. The plan I have is the $25 a month which includes Unlimited call + text + 1 GB.
How is this possible?
Before I tell you how my cell phone bill was this cheap, I have to show you how Republic Wireless plan works.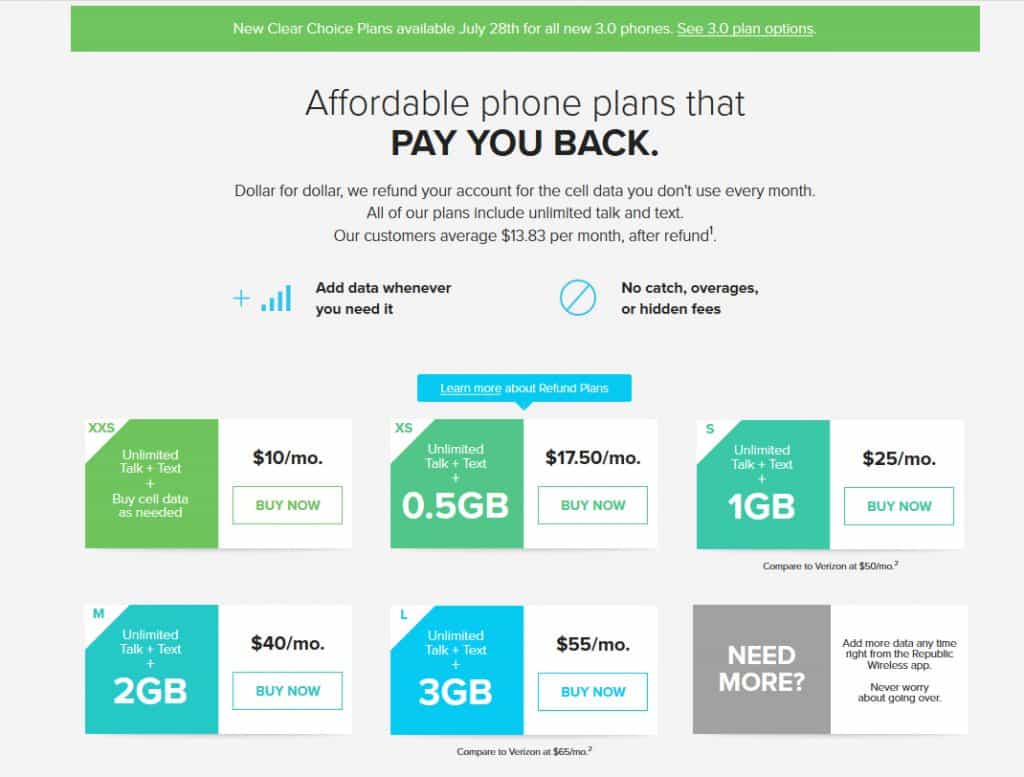 You see, Republic Wireless has these amazing plans that pays you back. How does that work? Each month I get refunded back money for my cell phone data that I don't use.
To explain more, Republic Wireless uses WiFi to optimized their phone service and keep their phone services cost down. Their network uses WiFi as the default setting. Meaning that when I'm home, my phone is using my home WiFi to make calls, text, and data.
When I walk into Target, thanks to their free WiFi, I get free service on my phone. By taking advantage of WiFi use I'm able to keep the cost of my data low or to nothing and this is how I end up getting pay back each month.
WiFi is everywhere, and if you want to have the cheapest cell phone plan, this is it!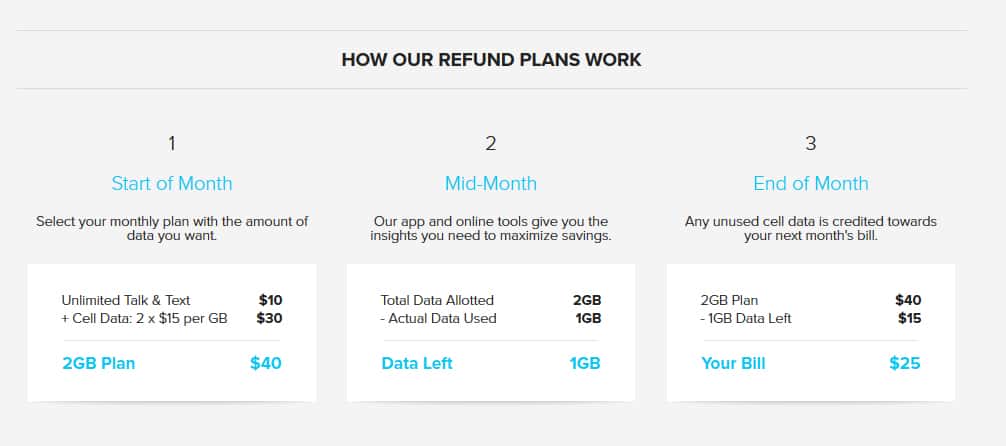 Does my phone work off WiFi areas?
YES!
My cell phone automatically connects to a cell phone network. All phone plans include:
4G/LTE data (depend on location)
No contracts
No overage
No hidden fees
Tethering
Change plan any time
Nationwide coverage
Roaming
WiFi calling
I'm sure the next question you have will be on their phones. Are they worth it? Do they meet your requirements? When I joined Republic Wireless, there were only two styles of phones I was able to choose.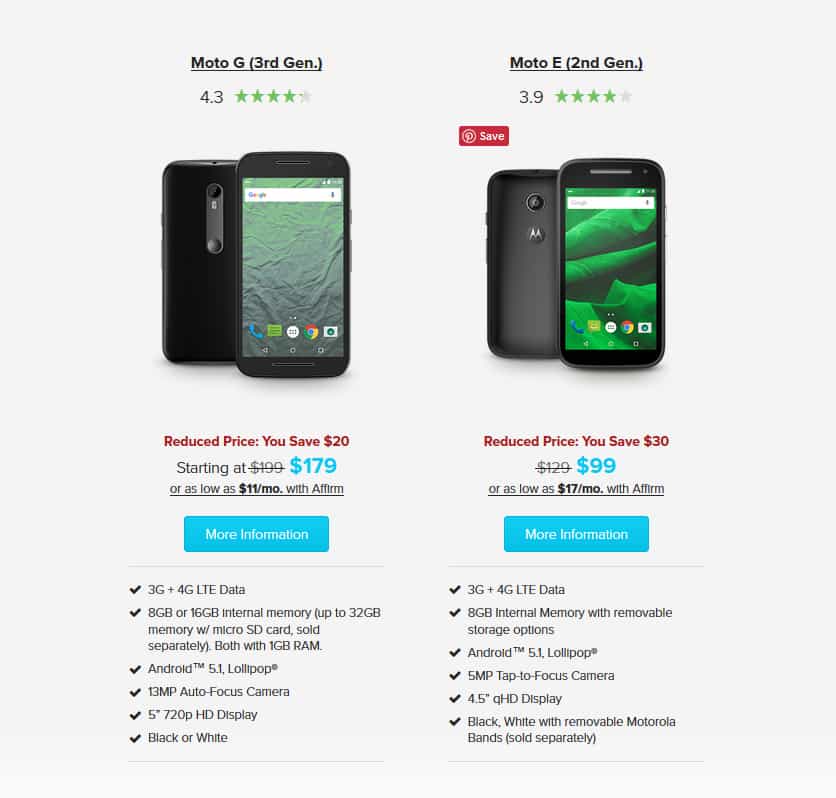 Two styles of cell phones that were good quality. The good news is that July 28th*, Republic Wireless will start offering the leading Android phones from Moto to Samsung, you will be able to use a great phone with a great service.
Samsung Galaxy S7 Edge
Nexus 6P by Huawei –$100 off first 1,000 Nexus 6P orders 
Moto X Pure Edition
Samsung Galaxy J3
Nexus 5X by LG
Samsung Galaxy S7
And more!
*I am updating this post as today, 07/19/2016, letting you know that Republic Wireless has released their new phones and wanted to show you their new plans for these phones. As you can from the picture below, these phone plans are still low compared to the leading competitors.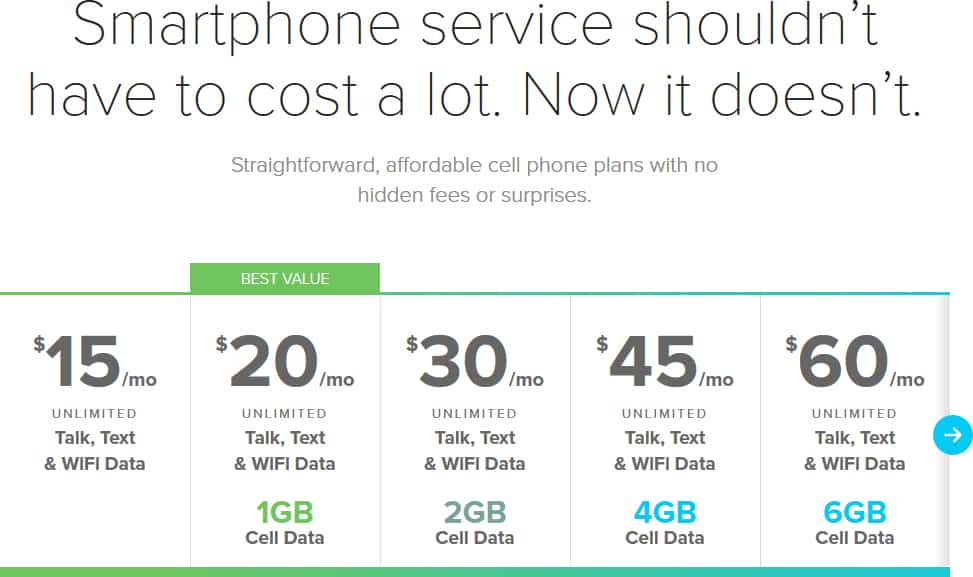 If you want to save money, use my affiliate link and save $20 – $30 on Moto G cellphones.
I could go on about why I made the switch to Republic Wireless, and I'm sure after reading this review, which I'm not being sponsored by Republic Wireless; you can see that paying over the top for cell phone services is not an option for me.
With great cellphones and great service you can start saving money on your cell phone will with one of their cheapest cell phone plans. If you are interested in learning more about Republic Wireless and why many of us are making the switch be sure to check Republic Wireless.
Share The Wealth Sunday Blog Hop #66
Save
Save
Save
Save
Save
Save
Save
Save
Save
Save
Save
The following two tabs change content below.
Latina mom of 4 married to wonderful Greek gentleman. Living in southeast PA and trying to juggle family and a household while trying to earn an income from home. Follow my stay at home journey as I discover how to earn money and save money so we can continue to live debt-free.
Latest posts by Joyce @ My Stay At Home Adventures (see all)