How to Afford Dance Classes
This post may contain affiliate links which might earn us money. Please read my Disclosure and Privacy policies here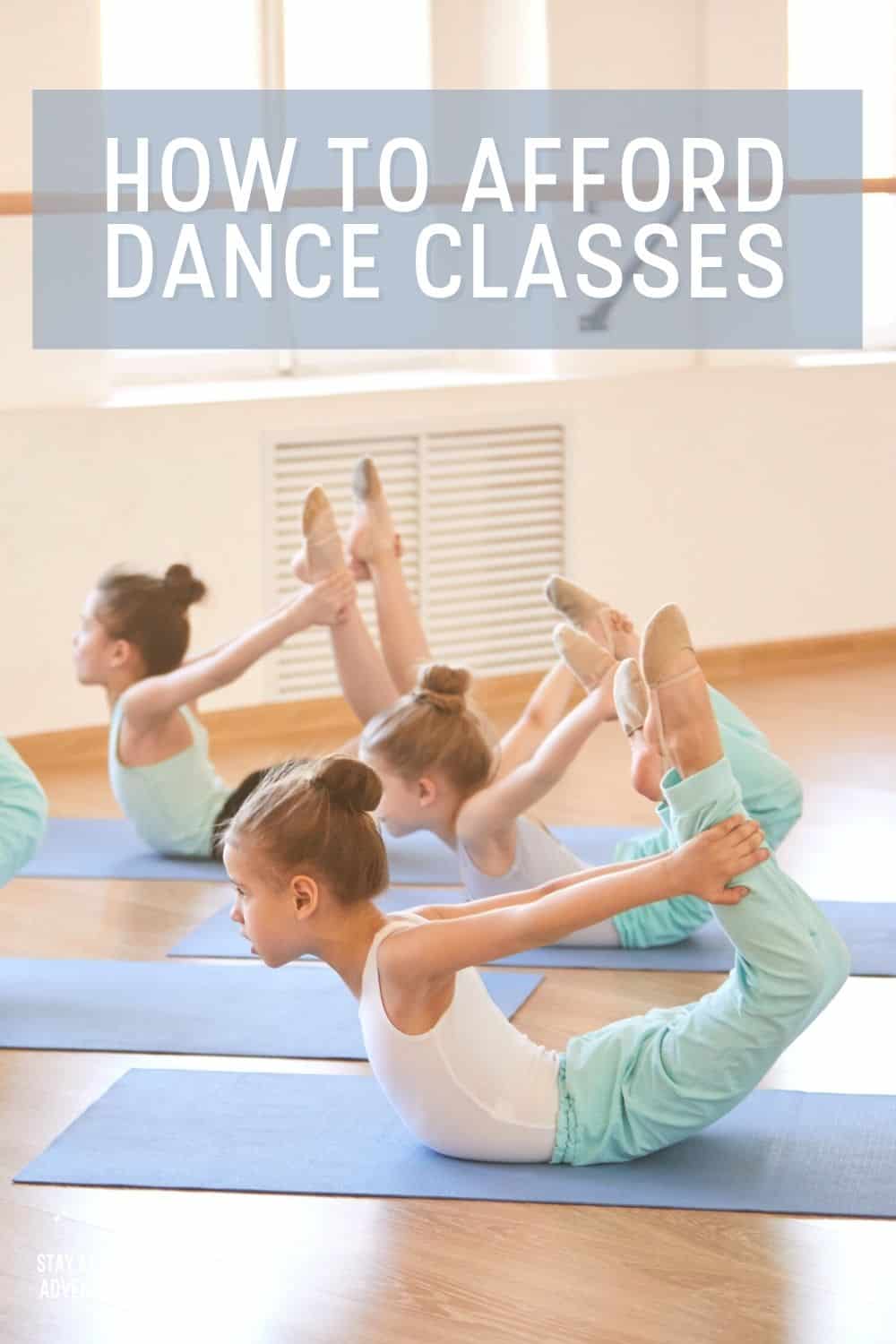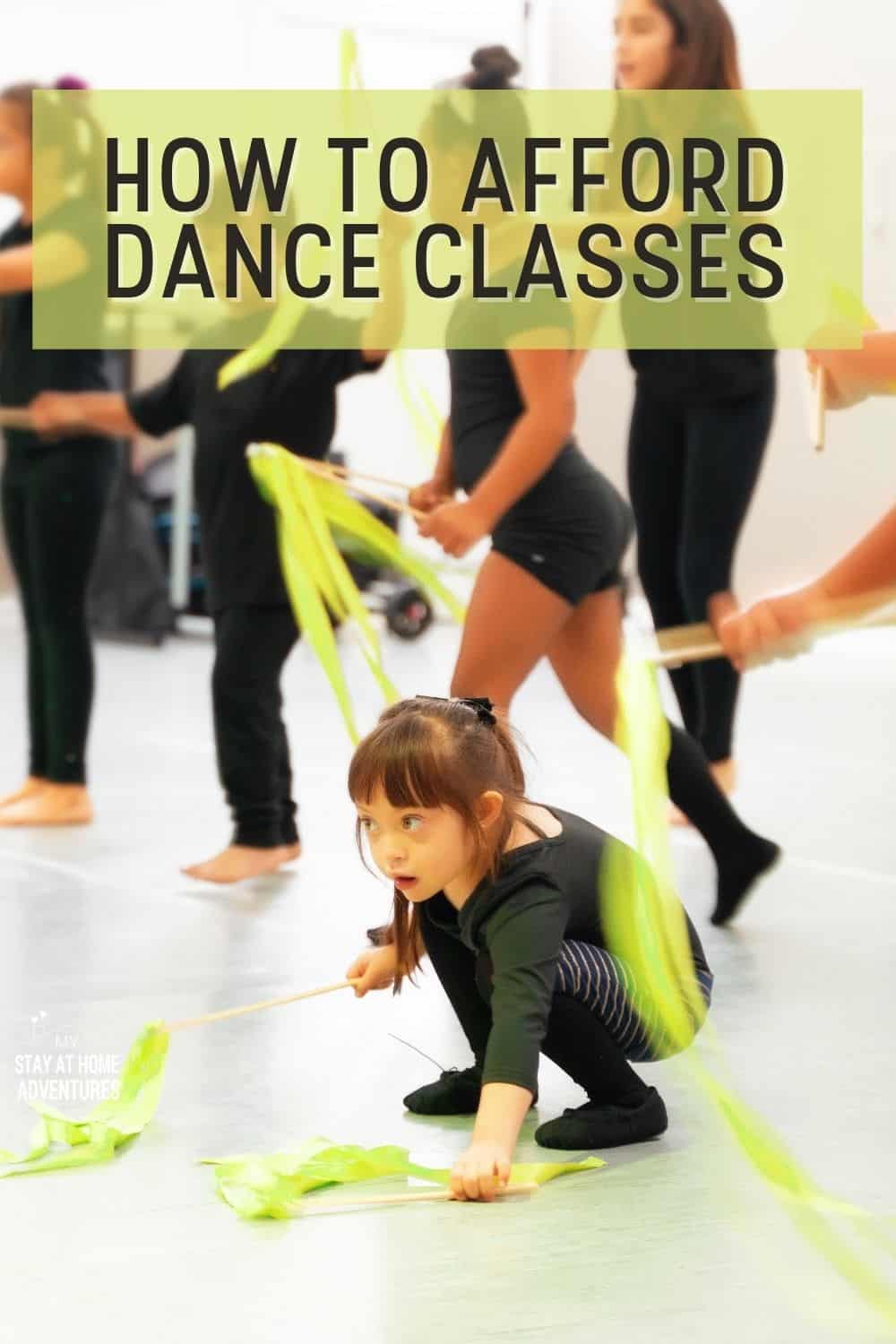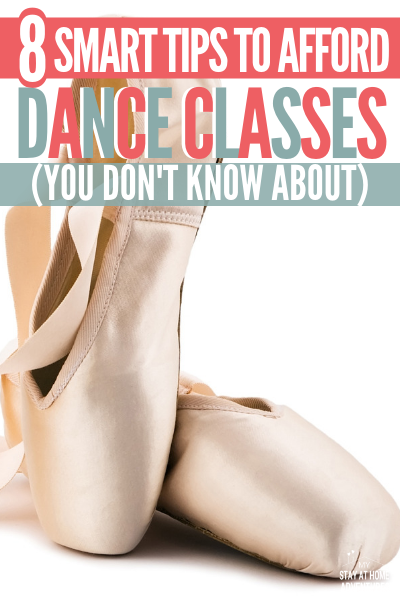 Dancing is one of the most wonderful and fulfilling things you can do as a parent. It teaches kids self-confidence, coordination, social skills, discipline, and more! But with all these benefits comes an important question: how to afford dance classes?
Today, you will learn how to afford dance classes on a budget, and we are going to focus on these things: understanding the cost, looking for the right classes, payment programs available, grants, and subsidies.
Let's begin!
Ask any parent, and they'll share their woe of how costly it can be to raise children. Yes, the return on investment is great, but it can be hard to provide all of the things we want our children to experience.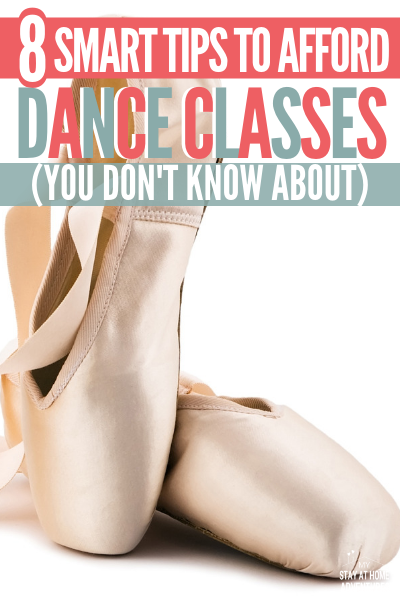 8 Tips To Afford Dance Classes
Extracurricular activities– dance classes, in particular– can be quite expensive. So how can you find room for this form of artistic expression and physical exercise on a budget? Here are some helpful tips.
Understand the Costs First
Before you can find money in the budget, you need to have a clear understanding of the costs involved.
With dance, there are extra costs in addition to registration. Dancers will require appropriate attire for their classes, even little dancers.
You may like:
This could mean investing in a few pairs of dance shoes, depending on the nature of the classes taken.
There are also costume fees for performances and recitals, as well as various accessories that are used for hair, makeup, etc. For an example of what those accessories might include, here's a summary page.
For competitive dancers, there will be competition fees on top of their dance class fees.
There will be a cost for the competition itself, as well as travel costs that will need to be covered.
Look at various dance class providers in the area and determine what the average cost is and what the hidden costs are beyond registration.
Look for Recreational Classes
Recreational classes and community programs are a great way to enroll your child in dance without the expense of a studio or dance school.
This is also a great way for your child to get a taste of what their experience in dance classes will be like.
As children can often be fickle and change their minds halfway through the year– or week when it comes to food they like– this will mitigate the risk of making a significant investment.
Look for community-hosted events or summer camps that can be an introductory way to partake in dance classes.
For kids who aren't interested in competing, this can be a fun way to learn some basic skills and burn off their extra energy. You might find a few adult-oriented classes as well!
Payment Programs
Many dance studios understand the financial burden you are undertaking for your child.
Talk to the person in charge of billing and administration to determine what options are available for paying for your classes.
Look for a studio that's willing to accept monthly pre-authorized payments rather than a lump sum up front. Even if they don't have this option advertised, they may be willing to set something up if you ask nicely.
By having a payment plan in place, it makes it easier to budget small chunks of your total bill each month, rather than trying to find the cash or putting it all on credit.
Alternatively, some prefer to pay in a lump sum rather than stress about monthly payments. Evaluate which option is better for you.
Grants and Subsidies
Many areas offer grants and subsidies for sports and physical activities for the families of children who may not have the resources to partake.
Research what's available to you at a local, state, and federal level to see if you qualify for assistance.
Think outside the government and look at businesses that also provide this service.
In Canada, for example, Jumpstart is a program funded by Canadian Tire that helps children from all walks of life get involved in sports and physical activities, including dance classes.
The Nike Community Impact Fund offers a variety of grants and funding offerings throughout the USA and Europe.
Start Saving Early
Start putting a bit of money away each month in advance of your upcoming bills. Take a detailed look at your budget and determine if any funds could be redirected toward paying for extracurricular activities.
Consider using the 2% rule to start redirecting money toward your savings for this purpose. The 2% rule is a commonly used method of getting out of debt, but it can be repurposed to find extra money in your budget for extracurriculars.
The reality is that most people aren't aware of where their money is going, and think they're spending less than they truly are.
While technology has created huge benefits for how we shop and spend, it creates a sense of disconnect when you swipe a card versus watching cash disappear from your wallet.
If your child has expressed an interest in dance classes, start saving right away. Don't hesitate to use this experience as a way to teach your child important lessons in personal finances and responsibility.
Encourage them to save birthday money or help with chores to "pay" for their classes.
Rethink Gift-Giving Holidays
Modern parents are starting to rethink gift-giving holidays, such as Easter, Christmas, and birthdays. Rather than opting for toys that may be forgotten within a few weeks, they're taking a minimalist approach and opting for experiences over things.
For example, buying gift cards to an indoor playground or season passes to the local wildlife reserve.
Asking for contributions from grandparents and family members to go toward dance classes is a perfectly acceptable request for gift-giving holidays.
It takes the guesswork out of gift buying for the givers and helps fuel the passion of the recipient. It also means fewer toys to purge in a few months in return for some fantastic childhood memories.
Be a Deal Shopper
Deal shopping and taking advantage of rewards programs is an excellent way to save money to contribute to the various expenses associated with dance classes.
Rewards points and loyalty plans can be used to assist with travel expenses and purchases. If you have rewards points saved up, look at how they can be used for restaurants and hotels during competition season.
Additionally, take the time to shop around for dance shoes and gear. Lots of young dancers outgrow their bodysuits and ballet slippers long before they experience wear and tear.
Set alerts on the Facebook marketplace or take the initiative to start a local dance buy and sell group if one doesn't already exist.
Keep Moving and Shaking
Being able to finance dance classes can be challenging, and will require a lot of planning to make it possible while sticking to a budget.
However, the experience, the sense of community, and the physical exercise that your child gets to take part in will be worth it in the end.
You read how to afford dance classes on a budget now we want to know what are your thoughts and tips about it. Share them with us.