10 Things To Save For In December (Is Not Christmas Shopping)
This post may contain affiliate links which might earn us money. Please read my Disclosure and Privacy policies here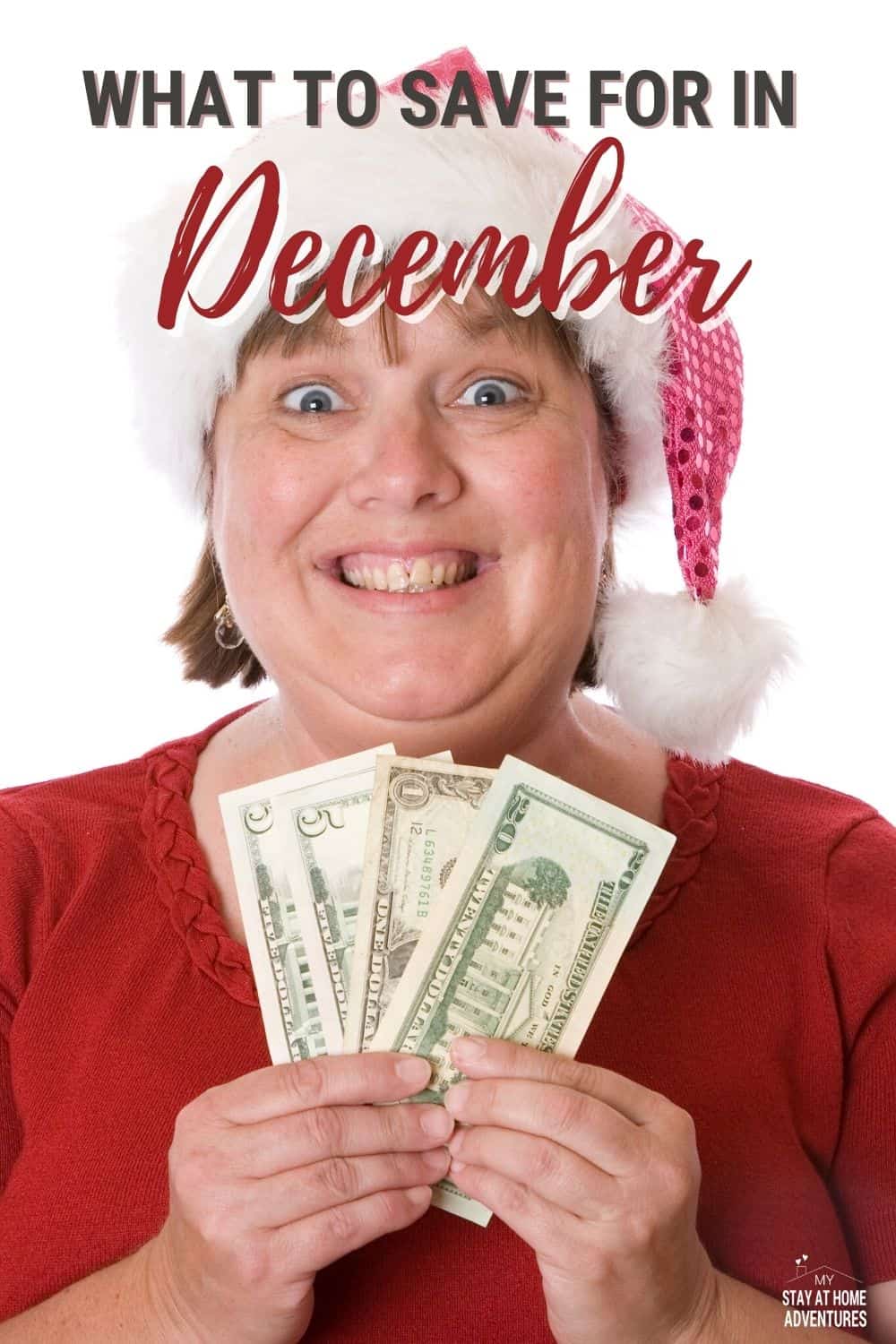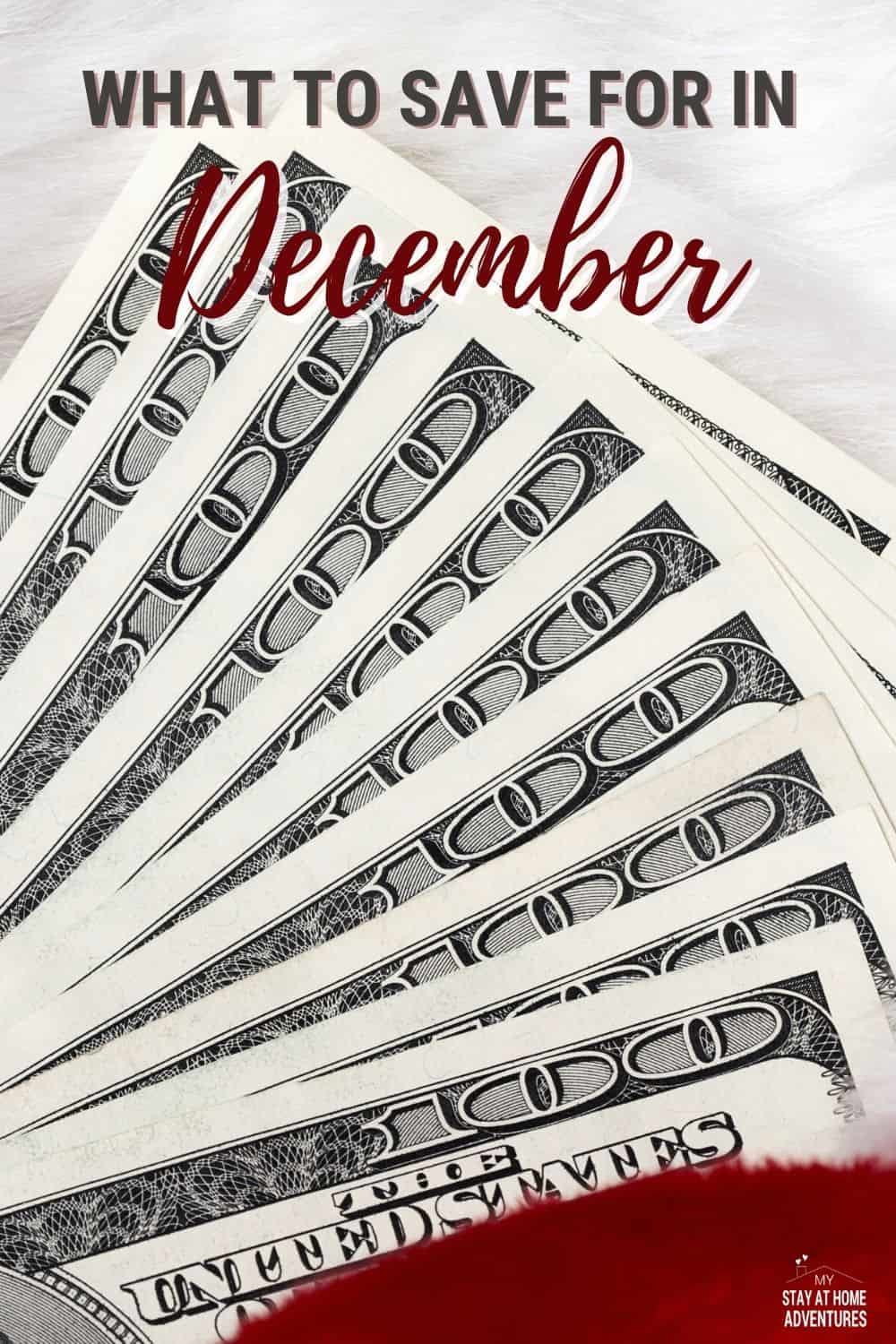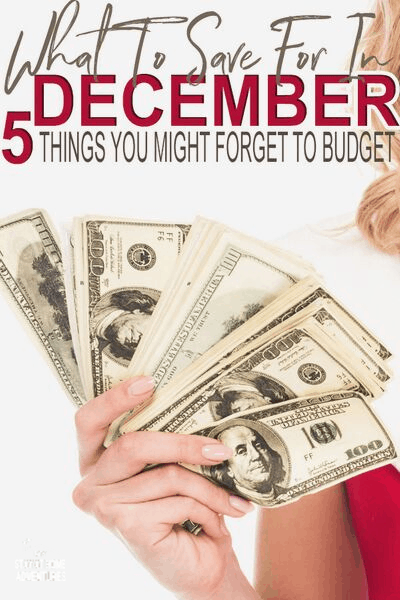 The end of the year is fast approaching, and with it comes the need to start thinking about holiday shopping. But don't forget about saving too! Here are some tips on what to save for in December.
You're enjoying the holidays with your family and friends. But, if you were smart, you put money away in the previous months to enjoy the holidays without any of the stress.
But before you spend your paycheck or Christmas bonus on something frivolous, you need to consider what to save for in December.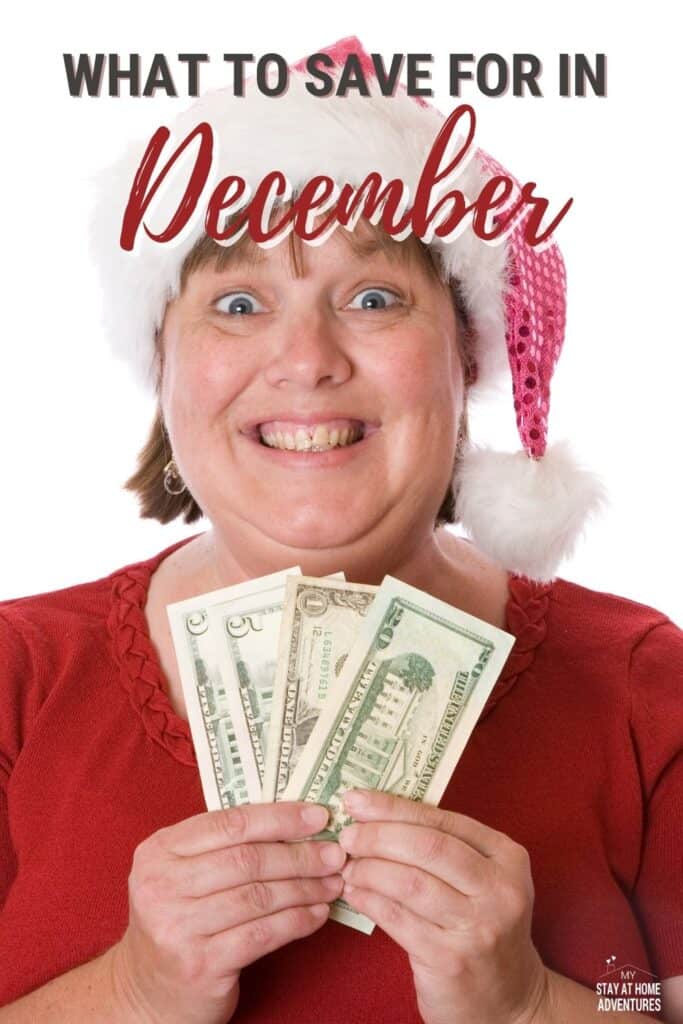 Taxes
Okay, let's get the boring stuff out of the way first. If you have to pay taxes each year, you want to save now for anything you might owe.
By the way, if you're self-employed, you need to be making estimated payments throughout the year. Remember, payment will be due in January.
Winter Clothing
Once Christmas is over, you'll start to see winter clothing going on sale. This is the perfect time to stock up. There's still plenty of time to wear it. If you find great deals on basics, don't be afraid to stock up for next year.
You'll always need things like fuzzy socks, layering pieces, and it never hurts to have an extra jacket or two, especially if you have kids who seem to lose things regularly.
Storage Solutions
What's one of the biggest New Year's resolutions? To get organized! That's why you'll see tons of storage solutions in your stores toward the end of December. If you need to get organized, make sure you're putting money aside to purchase the items that meet your needs.
To do that, go through your home and determine what types of storage you'll need. This will prevent you from buying many supplies with no idea how you will put them to use. It also prevents you from wasting money because you'll know exactly what you need.
Calendars and Planners
Once January starts, sometimes even before late December, stores heavily mark down planners and calendars. So if you don't care about missing a couple of days, put some money aside and wait to purchase these items.
You may also find planner supplies marked down as well. Just keep your eyes open. You will definitely find deals on dated planner packs. But who cares if you're only missing a couple of days out of the year? Grab those deals.
Food
Did you know you can find a ton of food marked down after the holidays? Once Christmas is over, stores are often left with spiral hams, baking mixes, candy, and other items people won't want as much as they head into the new year.
Stock up! Fill your freezer with the items that you can freeze. This will save you so much money down the road. For example, a spiral ham will feed a family for several meals. Grab a few if you have room in your freezer. And, if you enjoy wine, you may also find wine and other spirits marked down after the New Year.
Super Bowl Party
Do NOT purchase a TV before Christmas. Instead, save your money during the month of December and then score the big deals during the month of January. TVs will be heavily discounted to move last year's inventory and for the Super Bowl.
You also want to make sure to start saving money for your party. This will give you the extra money you need to purchase food for your party and other supplies, such as paper plates.
Valentine's Day
Start saving in December for your purchases for Valentine's Day. Not only will jewelry go on sale after Christmas, but there will be sales in January for Valentine's Day. If you have big plans, such as a weekend away or a fancy dinner, saving now will allow you to focus on the romance and not the finances.
Related posts:
TVs
January is definitely the time to buy a new TV. You may have been tempted during Black Friday, but hopefully, you held out.
This is when the prices on last year's models really start to fall big time. So don't listen to all those people that tell you to rush out and get a TV during Black Friday. Just wait, and you will be rewarded.
Fitness Equipment
Do you want to start the new year off on the right foot? Start saving in December to buy fitness equipment in January.
Treadmills, weights, yoga mats, and everything else you need to get healthy in the new year will be on sale. This includes gym memberships.
Bedding, Linens, and Towels
During January, you can score up to 70% off bath towels, bedding, and more. So if you want to treat yourself to new linens, start saving now.
What better way to start the new year than new bedding that allows you to get a more comfortable night's sleep?
Christmas Decorations and Gifts for Next Year
It was mentioned that you needed to save for Christmas decorations in the What to Save For in November article.
However, you should also still be stashing money away in December. You will continue to see clearance Christmas items throughout January.
These deals will be incredible – sometimes up to 90% off! It's not only Christmas decorations and paper and such, either. You can also find items that would make incredible Christmas gifts. Again, buying ahead can save you so much money.
If you planned correctly, December might leave you with a bit of money in your pocket.
Instead of spending the money on something, you don't need, why not save it for something better? There are so many great buys during the month of January.
Your turn: You read what to save for this December; now we want to know what you are saving for. Please share your tips and ideas with us!