5 Things to Save For in February – Important Information for Your Budget
This post may contain affiliate links which might earn us money. Please read my Disclosure and Privacy policies here
February is a month of celebration for some and a time to save money for others. So whether you are looking to save for a special occasion or want to have a little extra in your savings account, this blog post will help you figure out what the top five things are to save for in February.
Knowing what the best things to save for during this month are, you can make a difference in the long run.
Let's begin!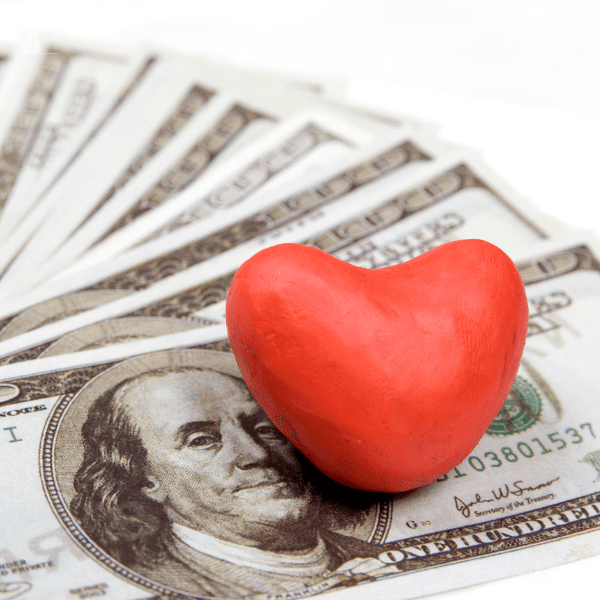 5 Things To Save For This February
Before you begin your budgeting for the month, review these tips and ideas to help you out this month. Paying attention to these five things will make a huge difference:
Family Vacations
Chances are you're tired of cold temperatures and snow. You may even be dreaming of a beach vacation with the family.
Now is a great time to start saving. Budget to see how much money you'll need for the vacation, and you'll be able to start putting away money each week to meet your goal. Another perk is that cruises begin to see some significant discounts in March.
Put some serious cash away in February if you've been dreaming of a cruise. By the time you plan to go, you'll be able to get a significant discount and enjoy your cruise more than ever.
Chocolates
Don't spend an outrageous price on chocolates for Valentine's Day. Instead, save your money and wait for the prices to fall. Clearance prices will start right after Valentine's Day, but you'll see discounts as significant as 75 to 90% off in early March.
Not only can you find deals at Walmart and Target, but you'll also find discounts in pharmacies like Walgreens and CVS. Lastly, don't forget to check the significant chocolatiers like Godiva.
Frozen Foods for Your Stockpile
March is frozen foods month, which means you will find some serious discounts on your favorite freezer brands. Save in February so you can spend extra money on groceries in March.
Not only will you find sales, but there will also be some seriously awesome coupons out there as well. So combine the two and use rebate apps to save some serious money. You may even get paid to stock your freezer with some items.
Use apps like:
Gift Cards
March is the best time to find discounts on gift cards. Don't just think of gift cards as gifts. You can purchase gift cards to save on the things you love.
For example, getting a $100 restaurant gift card for $80 will allow you to dine out for less. Put away money in February to stock up on gift cards in March.
Winter Gear
Last but not least, March is the time to buy winter gear. Winter may be coming to an end, but you can purchase stuff to use next year. Ski equipment, snowsuits, winter coats, and other winter gear will be significantly reduced to make room for spring items.
If you want something, save money in February so you can afford to hit the sales in March.
It's always good to be one step ahead. Instead of relying on your credit card to take advantage of sales, start saving money to afford to grab the sale items. This allows you to buy what you need without any guilt.