How To Afford Christmas When You Are Completely Broke?
This post may contain affiliate links which might earn us money. Please read my Disclosure and Privacy policies here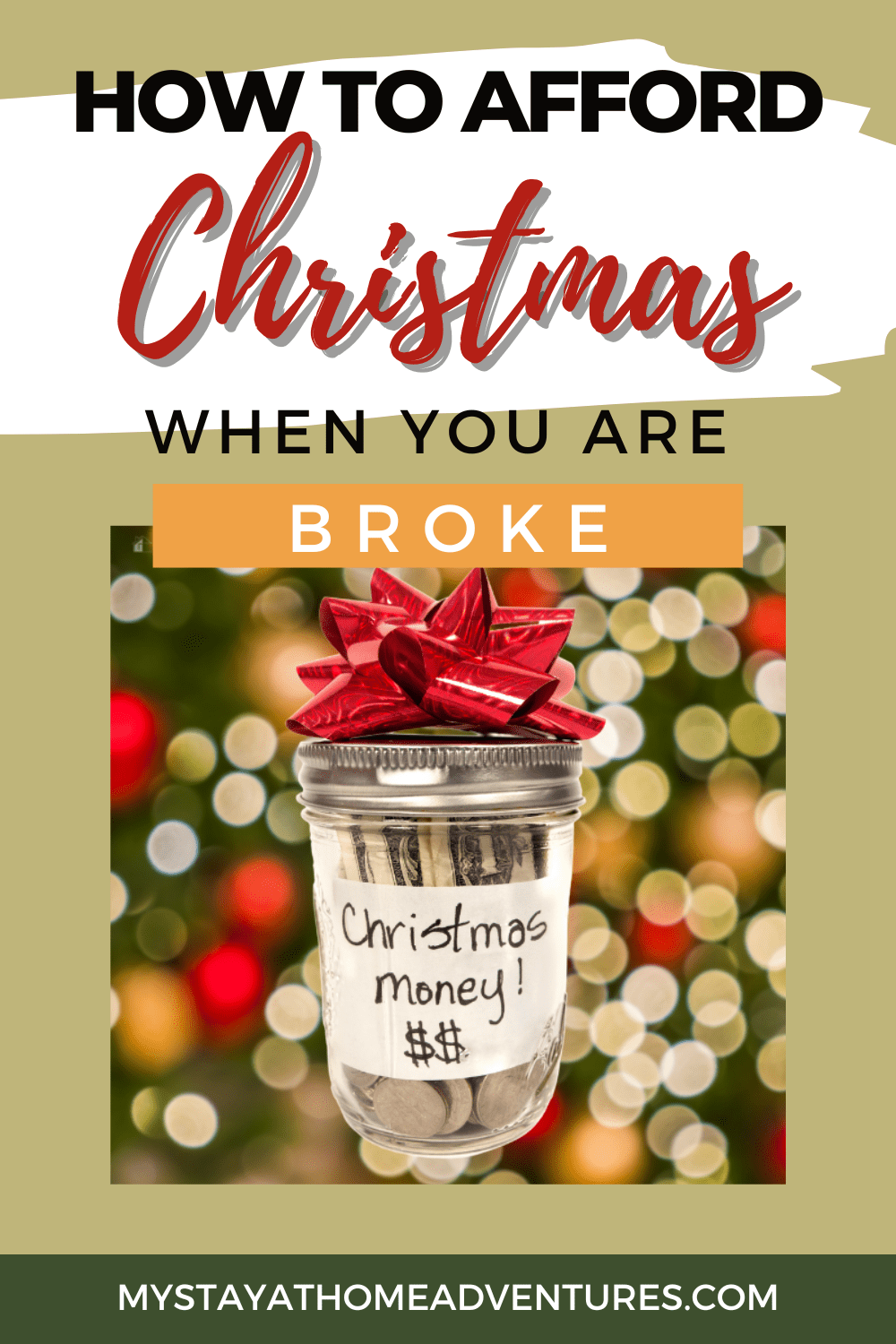 Christmas is just around the corner, but for many, this means added financial stress. If you are one of the millions of people struggling to afford Christmas this year, don't worry – we have some tips! If you want to enjoy a debt-free Christmas, start planning and budgeting now.
Due to inflation, credit card debt and loans are on the rise. This year, an estimated 4 in 10 Americans cannot afford Christmas. If this is you, don't despair – there are plenty of ways to save money and still enjoy the holiday season.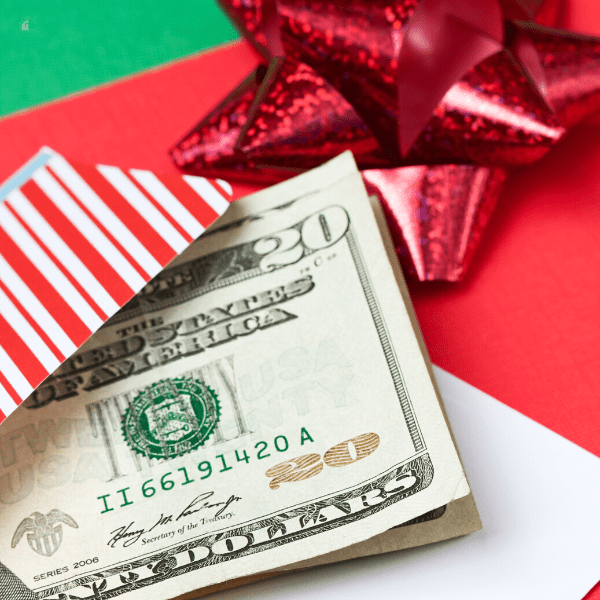 Why do people go into debt for Christmas?
One main factor why people go into debt for Christmas is overspending. People spend more than what they bring, which could be due to not being mindful of their spending. These debts might be from credit card debt, personal loans, buy-now-pay-later, or payday loans.
During the holiday, people accumulate more debt because of the way retailers market to shoppers. As a result, there are more temptations to spend, whether buying gifts for loved ones or taking advantage of holiday sales.
The problem with debt is that it can be challenging to pay off and often leads to more debt as people try to make minimum payments. This puts people in a cycle of debt that can be hard to break free from.
What to do for Christmas when you're broke?
This is a question that many people are asking themselves right now. The holiday season is a tough time for many people, especially those struggling to make ends meet. But if you're one of those people, don't despair! There are plenty of ways to make the most of Christmas, even if you don't have much money to spend.
One of the best things you can do is to focus on spending time with your loved ones. This is what the holidays are really all about, after all. So instead of buying expensive gifts, why not make some homemade presents?
Or, if you're strapped for cash, spend some quality time together doing something you all enjoy. The whole family can enjoy plenty of free or low-cost activities, such as walking in the park, visiting a local museum, or baking cookies together.
If you have a little money to spend on gifts, try to focus on giving experiences rather than things. This could mean buying tickets to a show or taking a loved one out for lunch. Experiences tend to be more memorable and meaningful than material possessions, so your loved ones are sure to appreciate them.
Finally, remember that the holiday season is about more than just giving and receiving gifts. It's also a time to show your gratitude for what you have. So spend some time reflecting on all the good things in your life, and be sure to express your thanks to the people who make your life special.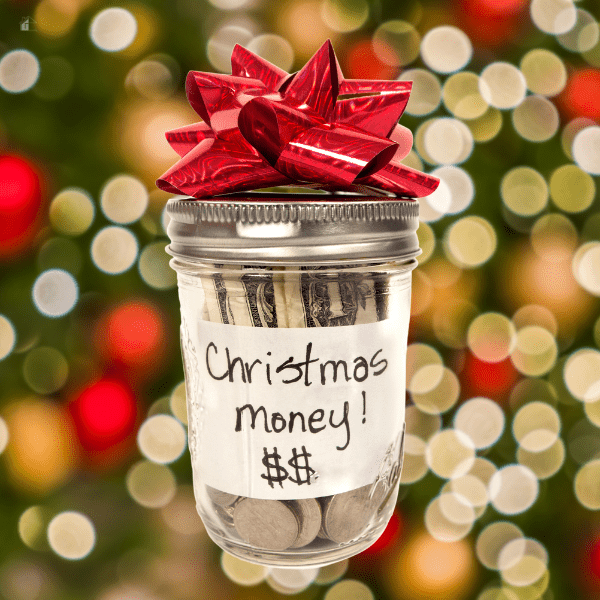 How to Enjoy A Debt-Free Christmas Even When Broke
Here are a few tips on how to afford Christmas when you are broke:
Set a Budget
No matter the income, you need to start with a budget. How would you manage your finances and understand your spending if there was no set budget? First, find out what your income is and what your regular expenses are. Once you have that number, you can start setting a realistic budget for Christmas.
This Christmas category on your budget should include presents, food, and other holiday-related expenses. If you want to get detailed, break down the budget by person. This way, you won't overspend on anyone and feel the need to make up for it elsewhere.
Start Planning Early
Start planning and budgeting as early as possible to enjoy a debt-free Christmas. We know the holiday season comes every year, so the earlier you plan, the better. Begin by setting aside money each month to save for Christmas. This will help you avoid using credit cards and dipping into your savings come December.
Create a Christmas List
A great way to stick to your budget is by creating a Christmas list. This will help you determine who you need to buy gifts for and how much you can afford to spend on each person. Once you have a list, you can start looking for deals and sales on the items you need to buy.
To create a Christmas list that will keep you on budget, try the following:
Set a spending limit for each person on your list
Make a list of gift ideas for each person that fits within your budget
Check online and in-store flyers for sales and deals on the items you need to buy
Ask For Help
If you're struggling to make ends meet this Christmas, don't hesitate to ask for help. Talk to your family and friends about your financial situation and see if they can help. You can also reach out to Charitable programs and Organizations.
Many programs and organizations offer assistance to families during the holidays. If you need help paying for food, gifts, or other expenses, reach out to one of these programs:
Make Extra Money
If you're struggling to afford Christmas, you may need to find ways to make some extra money. There are several ways to do this, such as:
Selling items you no longer use
Doing odd jobs for people in your community
Taking on temporary work during the holiday season
Samples of work will be:
Becoming an Uber or Lyft driver
Working at a local retail store
Babysitting.
Cut Back on Expenses
To afford Christmas when you're broke, you may need to cut back on some of your regular expenses. This could mean eating out less, cutting back on subscriptions, or canceling your gym membership.
Look for ways to save money daily to free up some extra cash to spend on Christmas. By cutting back on your expenses, you'll be able to afford the things you want and need this holiday season.
Use Discount Codes and Cashback Sites
Be sure to use discount codes and cashback sites whenever you shop online or in-store. This will help you save money on your purchases and get cash back.
There are several great discount codes and cashback sites to choose from, such as:
Focus on What's Important
Remember, the holidays are about spending time with loved ones, not how much money you spend. So if you can't afford to buy gifts or go all out this year, focus on what's important: spending quality time with the people you care about.
Following these tips, you can enjoy a debt-free Christmas, even if you're broke. Just remember to start planning early, create a budget, and focus on what's important. With a little bit of effort, you can have a wonderful holiday season without breaking the bank.
Your turn: Share tips or ideas to help others enjoy a debt-free Christmas.