7 Ways to Save Money on Tutoring
This post may contain affiliate links which might earn us money. Please read my Disclosure and Privacy policies here
Navigating the expenses of university life requires savvy budgeting and a knack for finding opportunities to save. As students prioritize their financial well-being to handle unforeseen challenges, gain independence, and secure a promising future, every dollar saved counts. Academic support, notably tutoring, is one of the critical areas that often demand financial attention.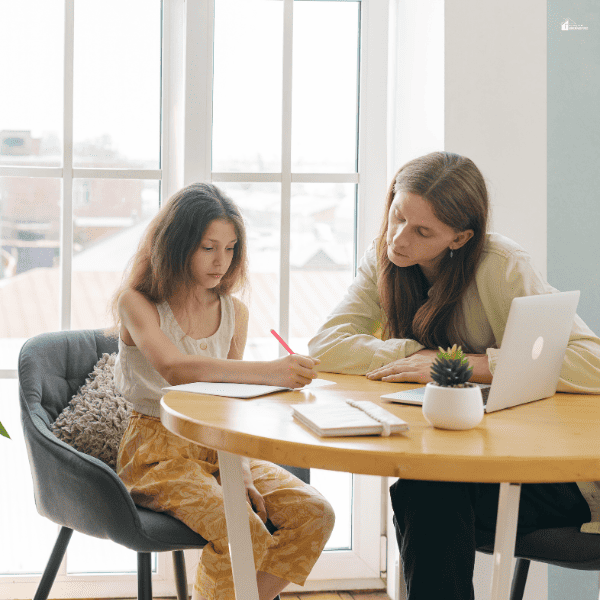 How To Save Money On Tutoring
What is tutoring? It is an individualized training method involving a third party between the teacher and the learner. The tutor's role is to guide the learner's process by providing guidance and specific answers. If you or your child need to improve your performance at school, you can choose tutoring as an option. However, if you have a low budget, choose the options below, as they can help you save money on tutoring.
It is entirely acceptable to employ a tutor. There are also some best apps for homework answers; some apps that do your homework are quite good and might save your academic future, whether it is merely a helper app or an app that will do your homework for you.
Find Tutoring Websites Online
Searching for a tutor online rather than using someone we know can sometimes be more expensive. However, as a backup plan, it is surely a very good option. There may be tutors who provide their services for comparatively low costs if you look hard enough. To increase your chances of hiring a qualified tutor with a good reputation, just ensure that you conduct your online research properly.
If you wish to save money on tutoring, online services might be a very good option.
Talk To Your Teachers
Consult with your teachers to see whether tutoring will be beneficial for you. If everyone is on the same page, inquire whether the university provides tutoring services. They can include one-on-one coaching, peer-led study groups, or online resource subscriptions. Furthermore, the instructor may be ready to provide additional assistance after school.
Also, make sure to inquire about how tutoring can be done by a relative. The teachers may help you find the easiest options, and these may be cheaper for you.
Tutors At School
To avoid college dropouts, many colleges provide tutoring services to their students, which are frequently offered for free. Going to an on-campus tutor has numerous advantages for your studying experience. On-campus tutoring sessions are convenient because you don't have to drive too far, making it easier to urge yourself to go. These tutoring sessions could take place in a variety of locations on campus, such as the library or a specialized tutoring center.
Usually, college tutors are frequently students who have taken the same classes that you need help with, so they have been through the same difficulties. It will always be a good idea if you decide to use these services. If you opt for these services, it is a win-win situation for both you and your tutor. They get paid by the school, and normally you do not have to pay anything.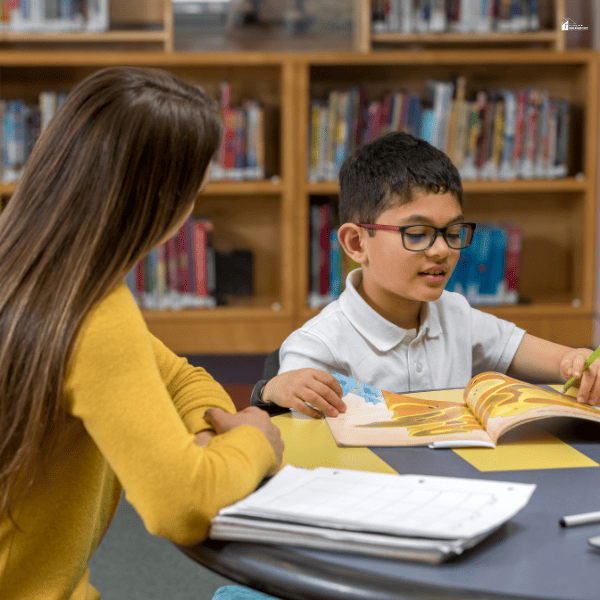 Visit The Library
Public libraries continue to be a valuable and frequently underutilized resource for a variety of services, including tutoring. Many provide access to subscription-based online tutoring as well as one-on-one assistance with fully vetted volunteer instructors. Libraries, unsurprisingly, are an excellent resource for organized reading programs to assist and encourage reluctant readers.
Request The Help Of Someone You Know
This one may appear basic, but it is frequently effective, especially if you ask the proper people. Make the most of your connections to seek tutoring aid if you have friends or even friends of friends. Seek out someone you know who has already taken the courses you need assistance with. They are familiar with the content you are now learning.
By requesting the help of a person you already know, they might offer you their help for free.
Investigate Nonprofits
Working with a nonprofit is an excellent way to save money on tutoring. Many charity organizations provide tutoring and other academic support services, such as courses on good study habits and test-taking. You must not forget to look into online programs that provide coaching and teaching on a variety of subjects and curricula for all grade levels.
So, getting in touch with an academic nonprofit organization is a very good idea that can help you save money too.
Create A Study Group
Ask the other students if they are considering tutoring. If you discover that they are, you may be able to form a study group and employ a private instructor. This will be a much more inexpensive solution when the expense is shared among multiple families. Sharing a tutor's fee is an efficient approach to saving money on tutoring.
Thus, trying to create a network will help you save money on tutoring.
What To Do If You Still Don't Have The Budget To Hire Tutors
If you have a low budget when studying at university, you must try to find some solutions that will help you maintain a steady aggregate. These two examples will give you the opportunity of hiring a tutor even if you don't have the necessary budget.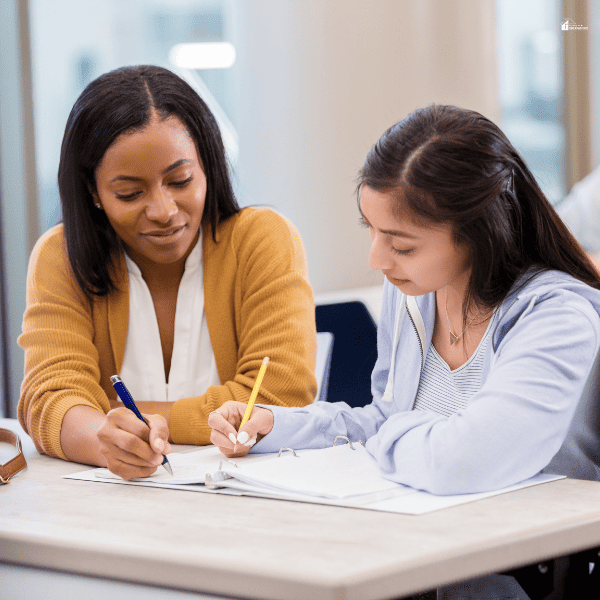 Try To Get A Scholarship
Of course, we could not discuss saving money in college without bringing up scholarships. The greatest method to save money for school expenses such as books, tuition, and accommodation is by applying for scholarships. There are many unusual college scholarships available that allow you to express yourself in ways that are anything but conventional.
Even if the majority of scholarships for college students require you to submit an essay as part of your application, you can always try your luck. College scholarships are frequently given out based on standards such as academic, social, or athletic accomplishments. Numerous scholarship search engines will connect you to hundreds of college scholarships that you can apply for with just one single application.
Crowdfunding
You can start crowdfunding. It is one of the most well-liked strategies for college fundraising. You can quickly and easily generate money this way for education. You simply need to create an account, write your personal narrative, and wait for people to make donations to your fund.
You can utilize a variety of crowdsourcing platforms to raise money for education. Although creating an account is free, the website charges a transaction fee of between 5% and 10%. All of your family and friends will be able to see the campaign right away and start giving thanks to the site's social media integration.
A Parent's Perspective
If you are a parent of a university student navigating the difficulties of university life, you will understand the balancing act between supporting their academic demands and controlling finances. Tutoring may give valuable academic assistance, but the expense might be prohibitive at times.
This guide provides useful options such as:
Creating study groups
Using university resources
Thinking about charity organizations
All of them highlight the need for resourcefulness and perseverance.
The goal is not just to save money, but also to provide our children with techniques for dealing with obstacles effectively. Scholarships and crowdfunding, for example, demonstrate how communal and collaborative efforts may often supplement individual efforts. As parents, it is critical to help our children in making informed decisions that benefit them academically while remaining fiscally prudent.
If you need to find ways to save money on tutoring at the university, start to think about the typical prices for education, clothing, entertainment, food, and transportation. Subtract this amount from your overall income now.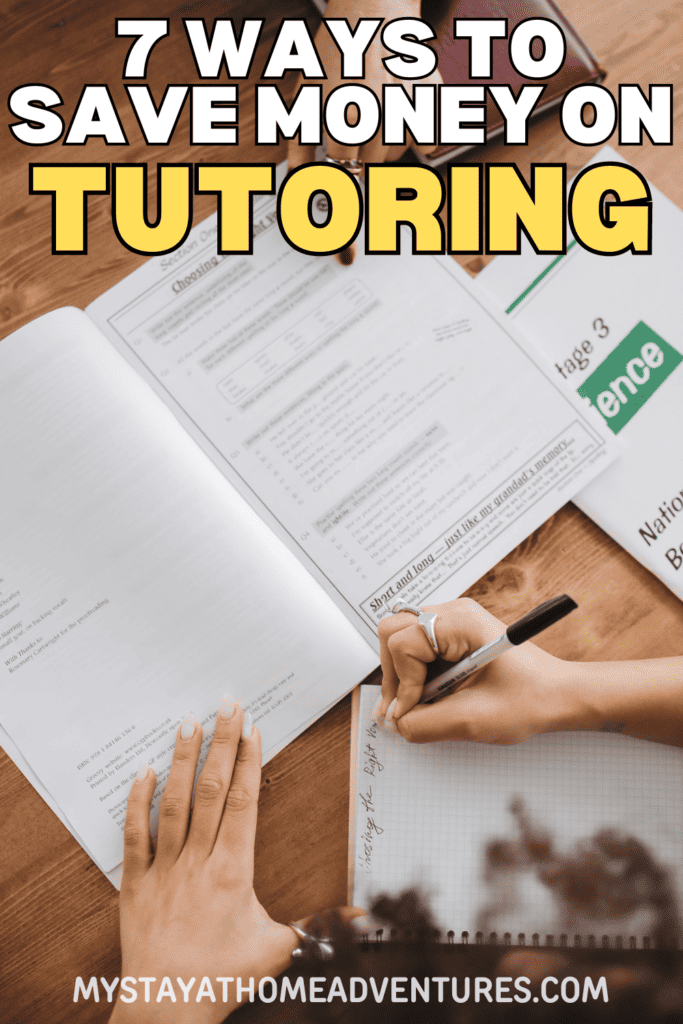 This will help you to foresee significant forthcoming expenses so that you can modify your spending accordingly. When performing this type of forecast, you will also be able to decide which type of tutoring solution will be best for you.
Securing quality tutoring doesn't mean one has to overspend. By being resourceful and exploring the various options available, students can receive the academic support they need while staying financially smart. Whether it's through online platforms, group sessions, or educational apps, cost-effective tutoring is within reach.
—
Author:
Emily Thompson is an esteemed Educational Consultant and Freelance Writer. With over a decade of experience in the field of education, she has dedicated her career to helping students navigate their academic journeys, offering personalized strategies to enhance learning outcomes. Emily has worked with diverse educational institutions, from primary schools to renowned universities, providing insights into curriculum development, student engagement, and innovative teaching methodologies.