5 Non-Materialistic Things For Christmas!
This post may contain affiliate links which might earn us money. Please read my Disclosure and Privacy policies here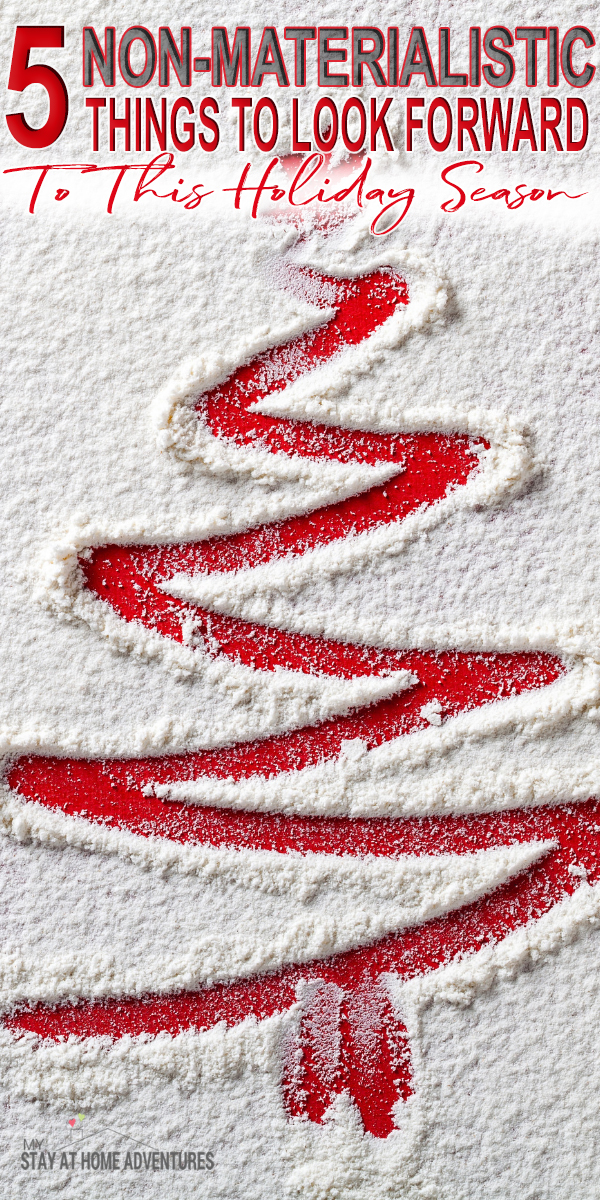 Let's talk about non-materialistic things to enjoy for Christmas! Let's begin!
The holidays are considered to be the most wonderful time of the year. But it's also when people trample each other to get the hottest holiday toy for their kids.
I still think the holidays are fabulous, but I'm not looking forward to the shopping and the presents. I can't wait for the lights, the family time, and so many other things that aren't concerned with material things. Here's what I'm looking forward to this holiday season.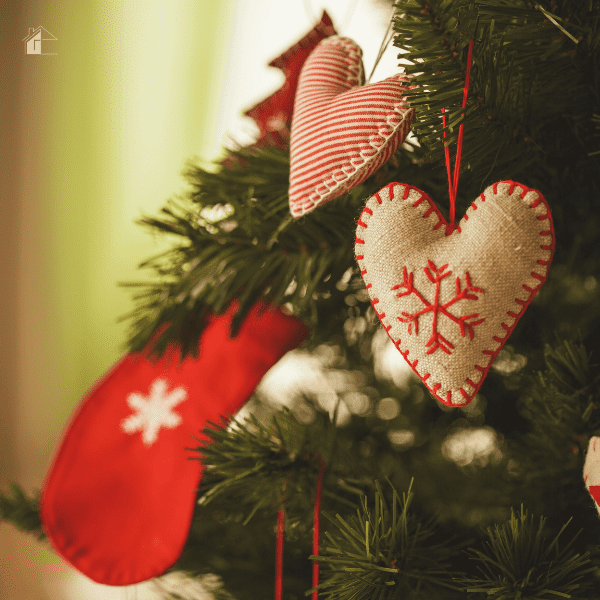 Holiday Season
This is the absolute number one for me. I have relatives out of state that I don't see very often, but we always get together during the holidays. My family keeps getting bigger and crazier as the years go by, so things are always fun.
We get loud, joke around and reminisce about all the wonderful things that have happened in the past. It's also the only time of the year that my 93-year-old nana can leave her retirement community to join us at home. You can't put a value on the moments you have with family. I'll take that over some expensive gifts any day.
Okay, this one can probably be considered materialistic if you want to get technical. But there's something about walking down the street or driving through the neighborhood when things are lit up.
Kids are laughing, people are happy, and things seem wonderful. There's a Christmas light finder, so you can search for the best displays near you.
We all love to complain about snow when it comes to driving in it. I know I'm guilty of that. But I love how beautiful it is, especially with the first snowfall. Everything seems to get peaceful. The world is hushed. The lighting is different. There aren't as many people out or cars going by. It's wonderful to go for a walk outside and take it all in.
Check out these top posts:
I also go for the complete opposite of peaceful when it comes to snow—I turn into a child again. My brother and I are both grown, but something about snow takes us back to when we were little kids.
Our mom even joins in on the fun sometimes! We throw snowballs at each other and get out our old sleds, going down the hills that were so much bigger when we were little.
We don't mess around with those new, fancy sleds—the old ones are barely more than a sheet of plastic that really gets you going! Most kids love snow, so it's wonderful to take the time to appreciate nature's beauty as a family.
The holidays always have the best smells! There are cookies and pies baking in the oven, the Christmas tree is in the living room and ham and all sorts of other food is cooked for the family meal. Candle companies try hard to package the holiday scent, but nothing really compares to the real thing.
Yes, I'm 100% in love with the 25 Days Of Christmas movies that air all the time in December. Something about them makes me so happy. It's also a Christmas tradition for my family to watch It's A Wonderful Life on Christmas Eve, which always makes me appreciate my family and everything I have.
There's nothing better than curling up in your pajamas, making a mug of hot chocolate and enjoying a stay-in day with your family or friends!
The holidays truly are the most wonderful time of the year! If you avoid the shopping rush and sit back and take it all in, it makes for a much better experience. Enjoy the beauty around you and the people you're enjoying it with.
Your turn: What are your favorite non-materialistic thing to do during the holiday season?
Anum Yoon is a personal finance writer dedicated to sharing her insights on money management with others. She believes a greener, energy-efficient lifestyle is the key to a more fulfilling life. When she's not typing away on her keyboard, you can find her poring over a new recipe on Pinterest or at the power rack in her gym. Catch her on Twitter or sign up for her newsletter here to find out what she's sharing!