6 Puerto Rican Christmas Traditions Any Anyone Can Do This Year
This post may contain affiliate links which might earn us money. Please read my Disclosure and Privacy policies here
There is something about Christmas that brings the best out of people. This time of the year is all about family and giving, and quite honestly is the best time to celebrate and create family traditions.
Growing up in Puerto Rico, I have memories of fun traditions we did as kids, and I wanted to share these traditions with you all in the hope that you will do them with your family.
The truth is that you can create your own Christmas traditions in your own home, and I wanted to share some Puerto Rican Christmas traditions to teach my children about their heritage and to make some traditions of our own.
For starters, I was born in Puerto Rico and lived in the small town of Yabucoa, located in the southeast of the island.
At the age of 10, we moved to Pennsylvania, where we currently reside, and even as an adult, I enjoyed these fun family traditions with my own children.
So, what type of Puerto Rican Christmas tradition can you do this holiday season?
Let me be clear you don't have to be Puerto Rican to do these traditions. ANYONE can do them! That's the point of me sharing them because if you are looking for something different to do with your family and friends, these traditions will do.
You will be creating fun traditions and learning about other cultures as well, so why not?
Of course, there are traditions that you can't possibly do here in the state. Things like Parrandas or Puerto Rican Christmas caroling because, well, you have to follow the law!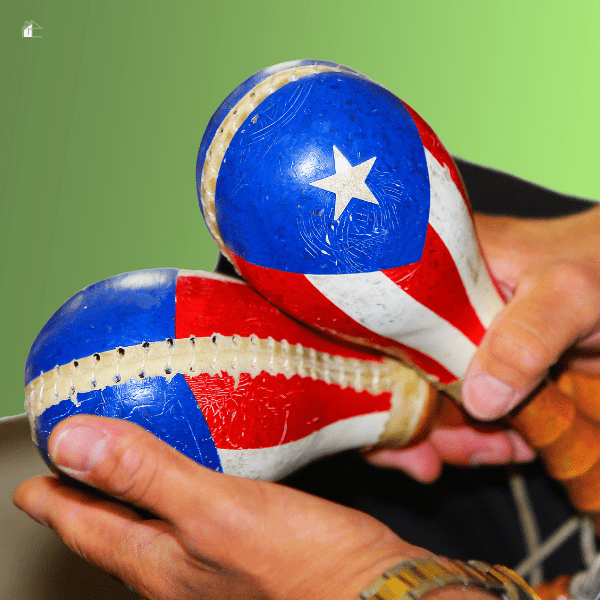 So, what are Parrandas?
Parrandas are musical events where friends and family gather at night, generally after 10 pm, to visit houses around the barrio or community and wake them or surprised them by playing and singing Christmas music.
Of course, nowadays, people are aware that people are coming because the point of a parranda is for the person they awaken to join them in the parranda. So by doing this from house to house, it grows the parranda.
How long does this last?
A parranda lasts until dawn!
As you can see, Parrandas brings back great memories. I'm not entirely sure if I would be doing them with my family now. But, maybe when we visit Puerto Rico during the holiday season, we might join in a parranda.
So, what are the 6 Puerto Rican Christmas traditions you should do this holiday season?
New Years
Eat grapes for each chime at midnight.
This is such a fun Puerto Rican Christmas tradition for New Year is fun one, and when the clock strikes midnight, eat a grape on each chime for good luck and good health.
Each grape represents the 12 months of the year, so each grape is good luck and good health for each month.
Christmas Eve
Gather your friends and family
During Christmas Eve, known as Nochebuena, friends and families gather around, enjoy traditional food, and celebrate with parties until the early morning.
If you want to try out this Christmas Puerto Rican tradition, this one is an easy and fun one to do if you enjoy having guests and family over on Christmas Eve. If you look for holy night nativity scene sets, you can shop around and find many creative ones.
What type of traditional food? More about this later.
Christmas Day
Midnight Mass
If partying late is not your thing, many Puerto Ricans attend a mass called Misa de Gallo, held at midnight on Christmas Eve.
What makes this mass different is that it is so festive, with hundreds of candles, angels, and carolers. You can visit a Catholic church and experience this mass on Christmas Eve. Check your local Catholic church for timing.
December 28th
December 28th is known as Dia de Los Inocentes, was celebrated like a carnival back in the day. Men dressed up as "evil soldiers of Herod" and went to people's houses to "kidnap" the first-born son from every family. To recover their children, families gave out candies and gifts to the soldiers.
According to sources, this tradition continues in the town called Hatillo, where they have parades and a big festival at the center of town.
Nowadays, Dia de Los Inocentes is more like April Fool's Day, where people trick each other. To try this Puerto Rican Christmas tradition, play tricks on each other during this day or give out Christmas candy.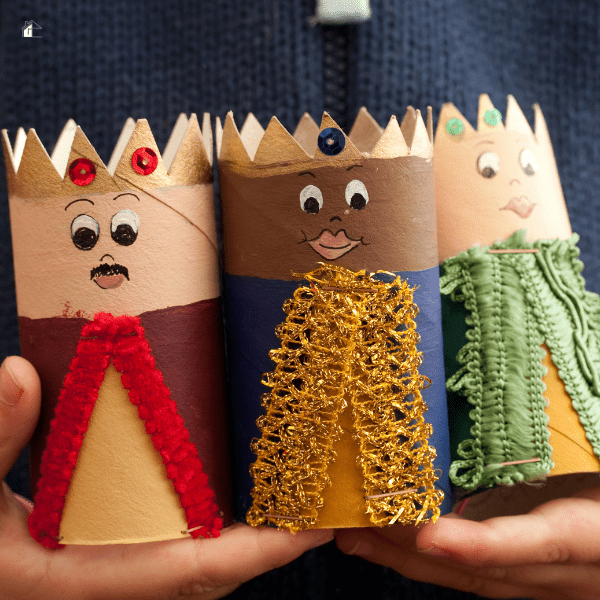 El Día de Reyes
January 5th
Even though we are back to school and have regular life in the USA, Puerto Rico, and other Latin American countries, El Día de Reyes eve is happening.
This is a Catholic holiday and one of my favorite holidays, and you will get to know why in a few, but I want to explain more about this day.
January 5th Traditional Catholics get together to pray in honor of the Wise Men, and what comes next is what I loved about it.
Children get their shoeboxes ready and start gathering fresh cut grass, water, or grain for the Wise Men's camel to eat.
January 6th
When the children wake up on January 6th, El Día de Reyes, Baltazar, Melchor, and Gaspar leave the kids a gift.
El Día de Reyes is as big as Christmas Day is in the US. However, many countries in the world celebrate it, and it is full of gifts and parties.
The Three Wise Men play an essential role in the Puerto Rican Christmas tradition, which is pretty big. Again, one of my favorites growing up.
And we still do a tradition in our home because I don't know, I love it, and I want my children to enjoy it too.
What you can do is January 5th, have your children put food and leave the water before they go to bed, and surprise them with a gift from the Wise Men.
Holiday Food
Remember when I mentioned above about traditional Puerto Rican food?
During the holiday season, you can create your own traditions with these Puerto Rican foods:
Conclusion
As you can see, any family can do these 6 Puerto Rican Christmas traditions this holiday season. It is a great way to learn about other cultures while creating new traditions based on this one.