6 Frugal Christmas Decor Ideas to Make Your Home Beautiful
This post may contain affiliate links which might earn us money. Please read my Disclosure and Privacy policies here
When you are on a tight budget, it is hard to justify buying holiday decorations. The good news is there are some awesome frugal Christmas decor ideas to make your home beautiful during the happiest time of the year!
These ideas won't break the bank, and no one will know you didn't spend much time and money on your home for Christmas! Merry Christmas to all!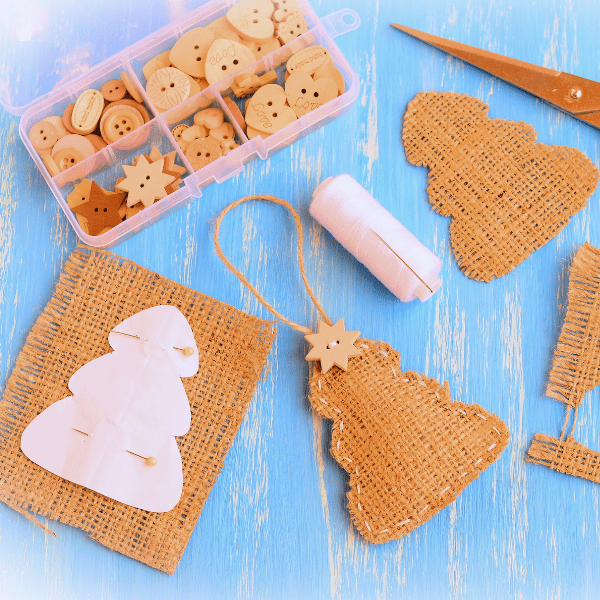 A Frugal Christmas Tree
A Christmas tree is a simple way to brighten your whole living space for Christmas. It is easy to decorate a Christmas tree on the cheap too!
Suppose you don't have a tree? No worries. First, ask around and see if anyone you know has an old tree they aren't using. This is how we got our first tree when we were first married! You would be surprised how many people have an old tree in their attic they would love to get rid of!
If you don't have any luck asking people, try looking on your local buy, sell trade site. You can even post an "In Search Of" post for an old tree on Facebook Market Place.
Lights and Ornaments
Lots of people are switching out their Christmas lights for LED lights. When I am at garage sales in the summer, I see TONS of Christmas lights for next to nothing. Pick some up, and you will be set for the holidays.
Check out these Christmas posts:
Suppose you don't have any ornaments to decorate your tree. Try making some. There are so many easy ornament ideas online that are made with items from around the house! For example, I love this vintage wooden spool ornament just made with an old wooden spool, as you have in your sewing kit.
If you want to get your kids involved, grab some popsicle sticks and make this homemade Manger Ornament!
There are some cute ornaments at Dollar Tree, which are only $1.25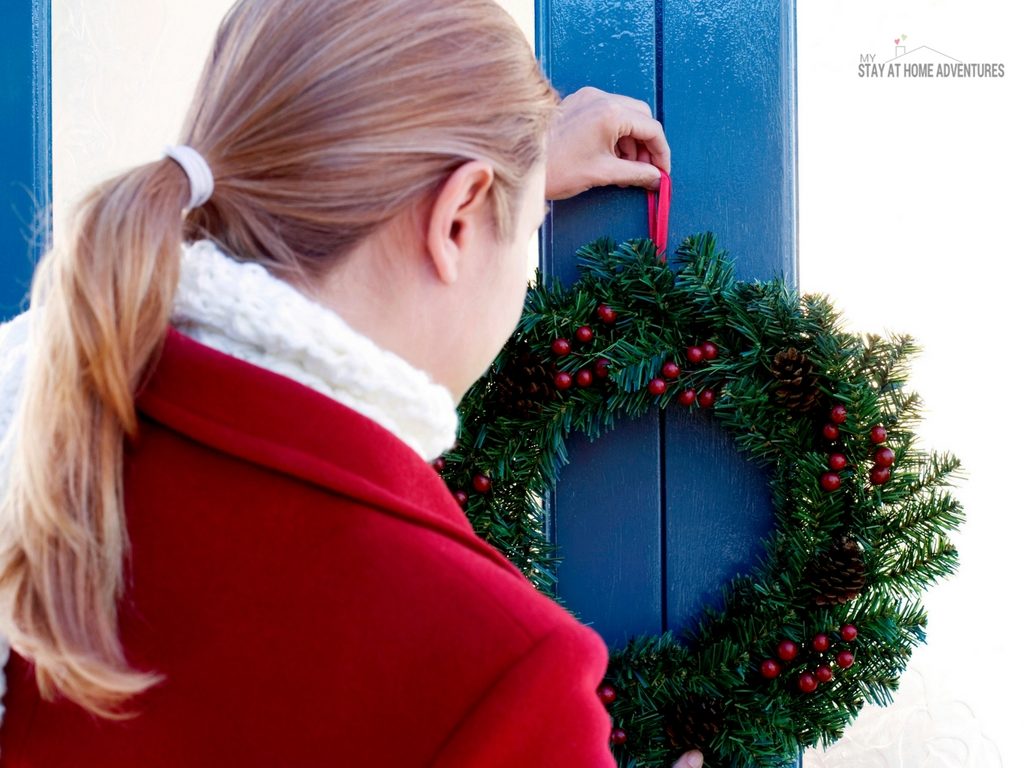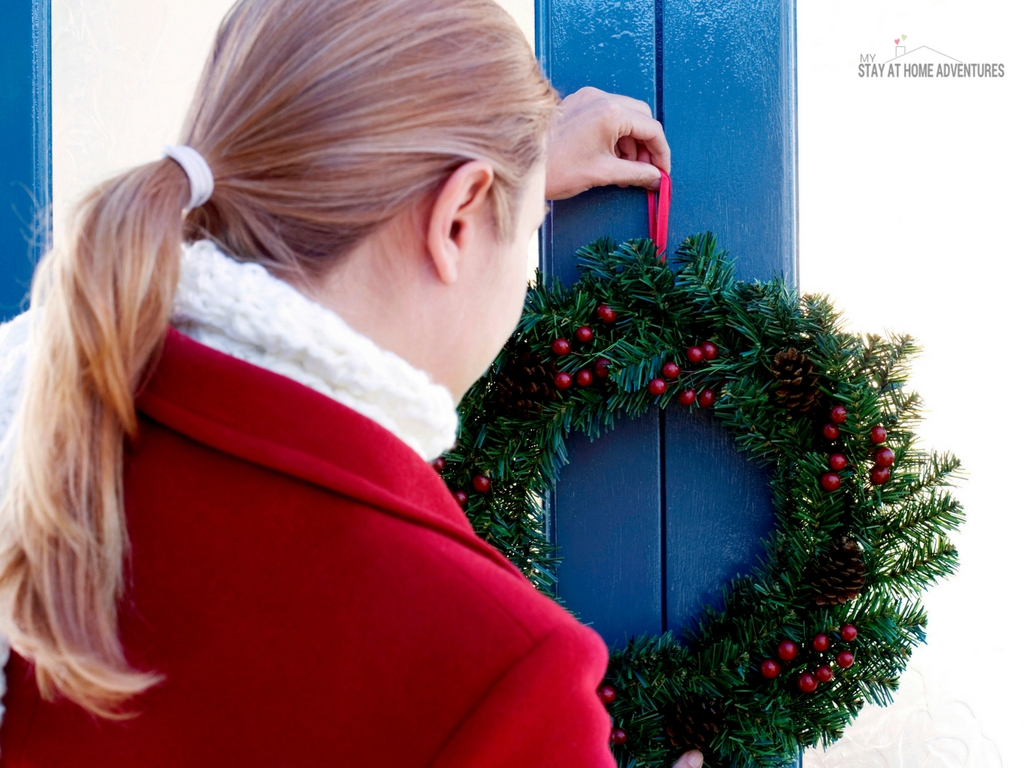 Put a Wreath on Your Door
Putting a wreath on your front door is a great way to welcome guests and a simple way to decorate frugally. You can buy a plain wreath at your local craft store, and don't forget your coupon!
Adding a red bow transforms a basic wreath into a merry and festive one. If you feel extra crafty, check out these fantastic DIY wreath ideas to spruce your door up!
Christmas Photos
Have you seen the zillions of plain wooden picture frames at thrift stores or garage sales? Grab some of these plain frames and paint them red, hunter green, or white. Print off some pictures of your family from previous Christmas celebrations.
Set these framed Christmas photos around the house!
Everyone loves to reminisce about past Christmas, and the colorful frames will brighten your home. If you want, you could add cute Christmas embellishments from your local craft store to the frames. Christmas photos are one of my favorite frugal Christmas decor ideas!
Christmas Ribbon Works Wonders
It is amazing how a roll of wide, pretty Christmas ribbon can transform ordinary objects. For example, wrap some ribbon around a glass candle, and suddenly you have a Christmas candle!
Grab your child's giant teddy bear, put a Christmas ribbon around its neck, and set it in your rocking chair! Then, walk around your house and see where you can add some ribbon! I saw some beautiful ribbons at Dollar Tree when I was there recently!
Spray Paint
Go to the park and gather up a bag of pine cones. Get some red and silver spray paint and paint the pine cones. Then put them into a basket or big bowl, and it makes a great centerpiece on your table!
What Frugal Christmas Decor Ideas Do You Have?
So..what are your favorite frugal Christmas decor ideas? I am working hard to stick to my debt-free Christmas plan, and keeping decor spending to a minimum is a must! I would love to hear how you decorate for the holidays on a budget!