Frugal Decorating Ideas to Spruce Up Your Home this Summer
This post may contain affiliate links which might earn us money. Please read my Disclosure and Privacy policies here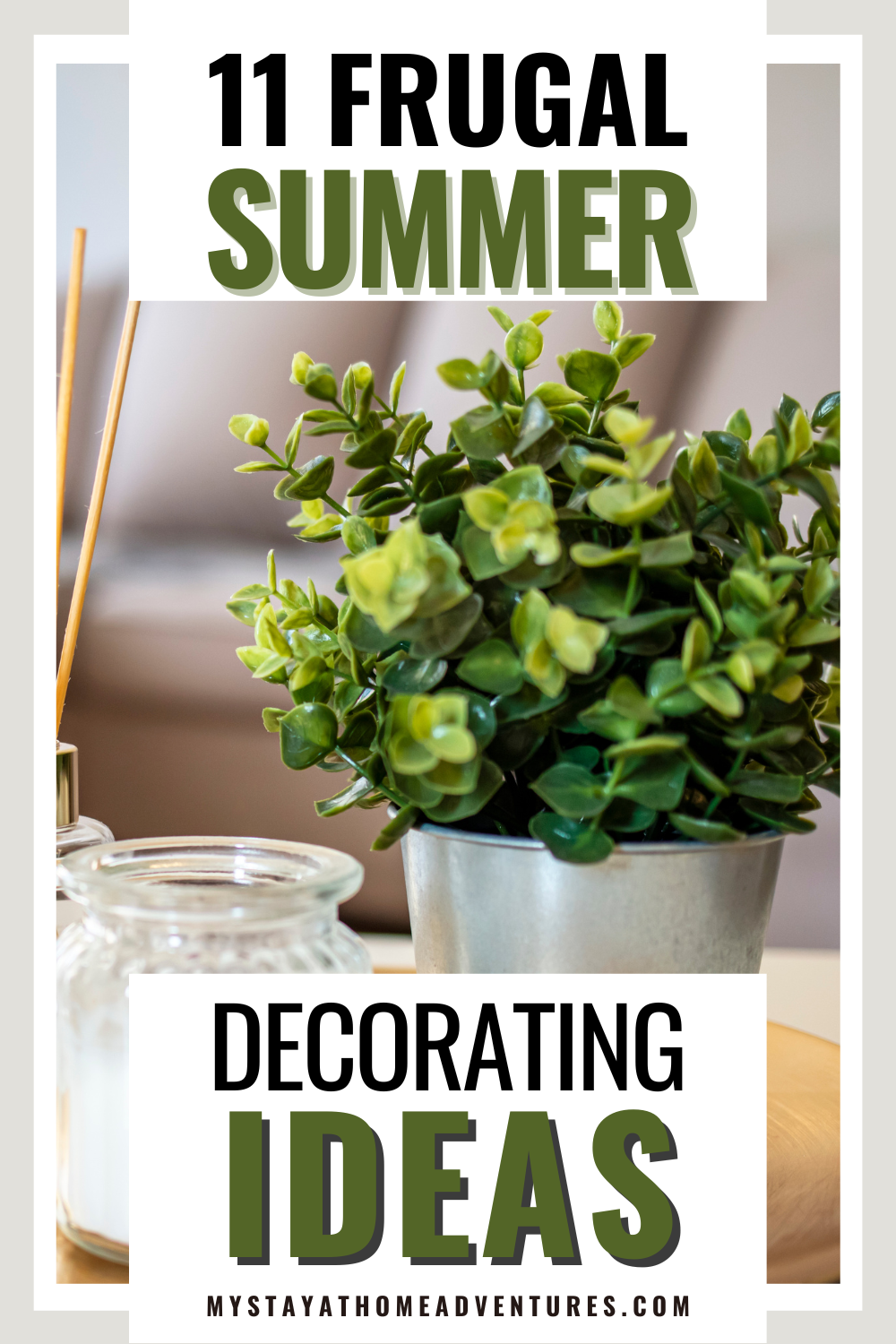 Summer is the time to throw open the windows, bask in the sunlight, and change the decor to bright colors that reflect the mood of the season. However, decor can be costly, and reallocating funds away from enjoyable summer activities is fun for nobody.
Fortunately, there are endless DIY decor options for those on a budget. Here are some of the best frugal decorating ideas to spruce up your home this summer.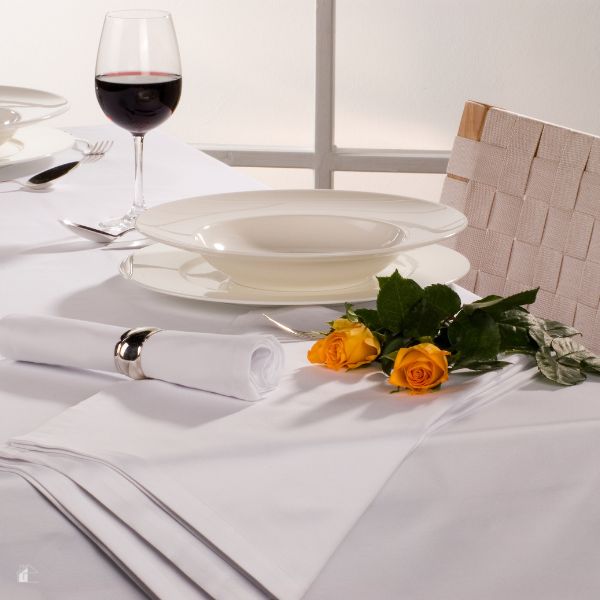 Stamped Napkins and Tablecloths
Refreshing the dining table is an easy way to make a statement this summer— a theme you'll see repeated throughout this list. Stamping cloth napkins, placemats, and tablecloths is a fantastic way to breathe summer into your home without breaking the bank.
Start with a piece of affordable fabric or a plain, unprinted table cloth and napkin set. Then, choose a simple stencil or stamp you'd like to use for your design, such as imprints of fruit or something more eclectic. If you're feeling creative, you can collect ferns and leaves from outside to use as your stamps.
Use fabric paint to make the stamps steadfast. Apply and dry according to manufacturer instructions.
You might like these posts:
Painted Planters
With some creativity and paint, you can upgrade boring planters and pottery into unique works of art. You can get an assortment of pottery from local thrift shops and dollar stores or upcycle your existing pottery. Don't limit yourself to traditional planters; try fun vessels like water pitchers and teapots as well.
Fortunately, pottery painting is a quick, low-stress art project that the whole family can enjoy. Get creative and make unique works of art to revitalize your summer home decor.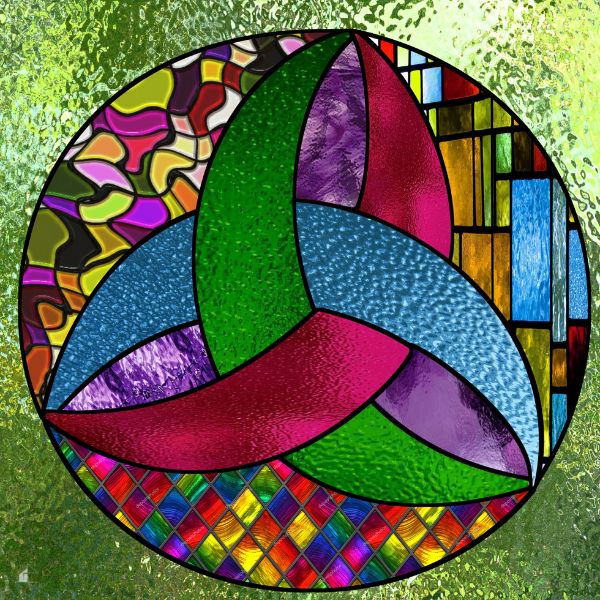 Faux Stained Glass
There's something magical about how the light shines through the windows in the summer. Creating faux stained glass can elevate that feeling while adding a touch of luxe to your home decor.
There are several ways to create faux stained glass. One of the easiest ways is to mix acrylic paint with school glue to create a structured, transparent piece. Simply choose a template online and place it under an unused photo frame glass to create the design.
Alternatively, you can use beach glass you've collected in summers past and pour resin over it to make a mosaic-inspired window display. If you're not feeling creative, you can purchase stained glass window film online.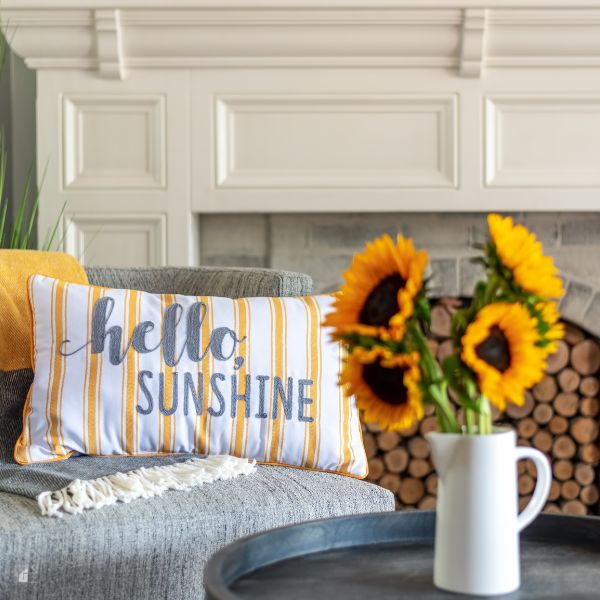 Homemade Floral Arrangements
Displaying fresh floral arrangements is an elegant way to elevate your home decor. Unfortunately, floral arrangements are costly, and rotating displays aren't feasible for many budget-conscious decorators. On the bright side, there are plenty of blooms to choose from outside in nature during the summer months.
Create homemade floral arrangements using wildflowers and cuttings from your garden. You can create simple arrangements in a vase or other vessel (maybe one of your painted pottery pieces) or craft wreaths and garlands.
Flower arranging is a relaxing activity and underrated skill. Try this craft and see if it unlocks a new passion.
Upcycled Thrift Finds
Mass production and eCommerce make it easier than ever to purchase whatever decor pieces you could dream up. However, there's a dark side to this convenience. We live in a culture where many consumer goods are considered replaceable or disposable, leaving tons of unwanted items in landfills every year.
Thrift shopping offers several benefits when decorating your home for the summer. You could find something fully formed to add to your decor. Alternatively, you might find a unique piece that could be transformed with a bit of paint and glitter. Shopping for used goods also grants you access to vintage pieces that remind you of summers past— all while saving you money and engaging in eco-conscious consumerism.
Look for some summer-inspired decor pieces and use your creative skills to update them with your personal flair. For example, old pottery can be painted and displayed, or you can paint a matching set of figurines in bold summer colors.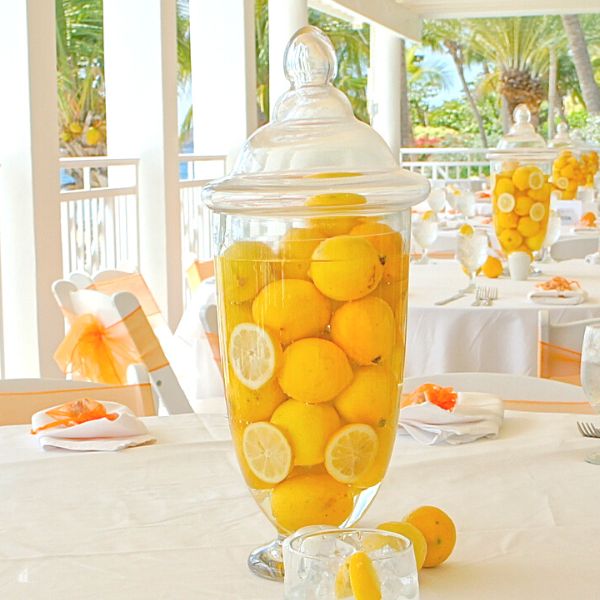 Citrus Vases
Citrus fruits are the epitome of summer decor. Unfortunately, they don't keep well in the summer heat. You can bypass this issue and make an affordable, adorable decor piece by displaying them in vases, submerged in water.
The key to keeping your display fresh is to tuck it into the fridge each night. Keeping your citrus stored in water also helps keep the fruit fresher longer, so you're prepared when the need for a festive summer drink arises.
Hang Breezy Sheers
Another simple way to decorate your home for summer is to swap out thick, dark curtains with breezy sheers. These will allow more sunlight through the windows while creating an airy, breezy atmosphere.
You can also hang sheers in other areas, such as around your bed or outside on the patio. This decor tip is a great way to bring a taste of the tropics home and create separation in multipurpose spaces.
Create a Fireplace Display
While a crackling fire is lovely during the cold winter nights, the novelty tends to wear off by mid-February. After you get your fireplace cleaned out and sealed for the spring, use the space to create a summer-inspired display.
If you miss your roaring fire during the summer, decorate with votive candles or twinkle lights. You can use this space to display dried flowers, indoor plants, or a mirror for better light reflection. This is also a great place to display your upcycled thrift shop finds or painted planters and pottery.
As you navigate this project, don't forget to decorate your mantle to fit the theme. This is a great spot to display beach-inspired decors, such as jars of beach glass, dried starfish, and driftwood.
Upcycled Bandana Table Decor
Bandanas are a nostalgic summer accessory that reminds many people of Fourth of July celebrations and those pre-internet summers of the 1990s. You can recapture those vibes with some festive upcycled bandana table decor.
Get a few bandanas in the color of your choice. You can display them as is, using them as cloth napkins and placemats. You can also sew two bandanas together with some cotton batting inside to make some simple chair cushions to match the table decor.
Sun-Printed Pillow Covers
Another affordable summer decor trick is using seasonal pillow covers for throw pillows. Opt for bright colors and prints that capture the essence of what summer means to you.
For a fun DIY project, you can make sun-printed pillow covers with flowers, grasses, and ferns. For this project, you'll need some darker-toned fabric or premade pillow covers. Stretch the fabric over a piece of board and clip it in place, so it's taut. Then, arrange your plants and flowers over the fabric and leave them out in the sun all day.
When you remove the flowers, you'll see an imprint left by the sun. Rinse out your pillow cases, let them dry, then put them over your throw pillows for a nature-inspired summer decor piece.
Entryway Makeover
First impressions count when it comes to home decor. Consider cleaning and decluttering your entryway to prepare it for summer. Store away winter gear and put out large baskets to capture wayward beach and sports gear.
Consider putting out a summer welcome mat and some flower pots to create a summer-inspired space for those busy days of traveling and entertaining.
Summer decor doesn't have to break the bank. Use these budget-friendly decor ideas and save your hard-earned money for ice cream, road trips, and beach days.