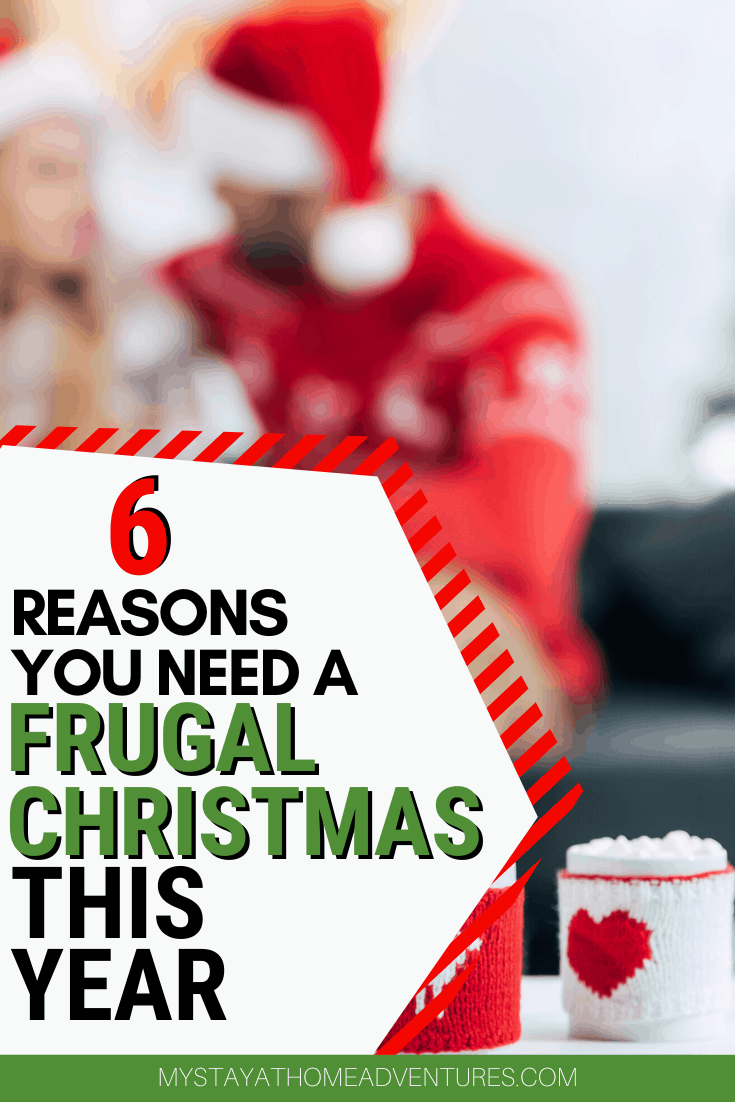 Is having a frugal Christmas a bad Christmas?
Believe it, or not many people associate a frugal Christmas as a bad Christmas, and if you don't, believe me, I encourage you to read this post.
Christmas is fast approaching everyone!
Coming from a former overspender and emotional shopper, this could be the season that can break a person financially.
Today, let's talk about frugal Christmas and what it means to us and why we encourage others to enjoy one too!
For many years, I have written about my personal finances and my journey. I have been very vocal about having less and living more; it's a motto that some of us need in our lives.
Society influences us; we want stuff, and we think material things make us happy. We are always comparing ourselves to others.
We want others to think our way is the right way. We can't understand why others don't live as we do, and when you don't understand it, we let our ignorance get the best of us.
We go insane purchasing material stuff for the holiday season to make ourselves and others happy.
We give in to what we think is the true meaning of the holiday season by overspending and purchasing things we feel we so deserve.
At the same time, we forget why we are even celebrating the holidays. To some, we come to dread the season, and we just don't get to enjoy it.
I am not here to shame you or others or to pass judgment on anyone.
I am merely describing who I was many years ago. If that sounds familiar, the good news is that people can change and life is full of second chances.
My second chance came when I decided to take on my financial journey and to make the big decision that I needed to live a frugal life with less.
I am happy that we chose to live a frugal life the way we planned to. Yes, our frugal life!
You see, my frugal life and journey are different from many others, although we have a common goal of living more with less.
Although we all might have a similar goal, we all have a different way to live our frugal lives.
Your approach to frugal living might be different than mine, and that is OK! Accepting this, and supporting others, is key to helping one another in our frugal lives.
The reason I decided to write this post was to make clear that even though the way I live my frugal life is different than yours, it doesn't mean that we are not happy, and neither are my kids.
You see, having a frugal Christmas doesn't mean having a bad or sad Christmas.
I wrote a post that has become very popular called 8 Things People with Financial Struggles Shouldn't Waste Their Money on This Holiday Season.
Just like any post I write, my intentions aren't to sound judgmental or mean, but to give you helpful tips that we have used to help you save money and helped you pay your debt.
Check out these frugal posts:
As I've always stated before, your personal finances are your own; and not one is alike. The same goes for the way you live your frugal life.
Many readers left amazing tips, and others felt the need to make others think that our frugal Christmas was terrible for our children and us.
They assumed that a frugal Christmas meant a bad Christmas one that affected our kids and ruined memories.
Though I appreciate their concern, I will have everyone know that my family is doing well and are also content at Christmas time.
Though our goals are to help others financially, we want you to create your own beautiful holiday memories with your loved ones!
For these and many other reasons, I wanted to share some facts as to why a frugal Christmas doesn't mean a bad Christmas.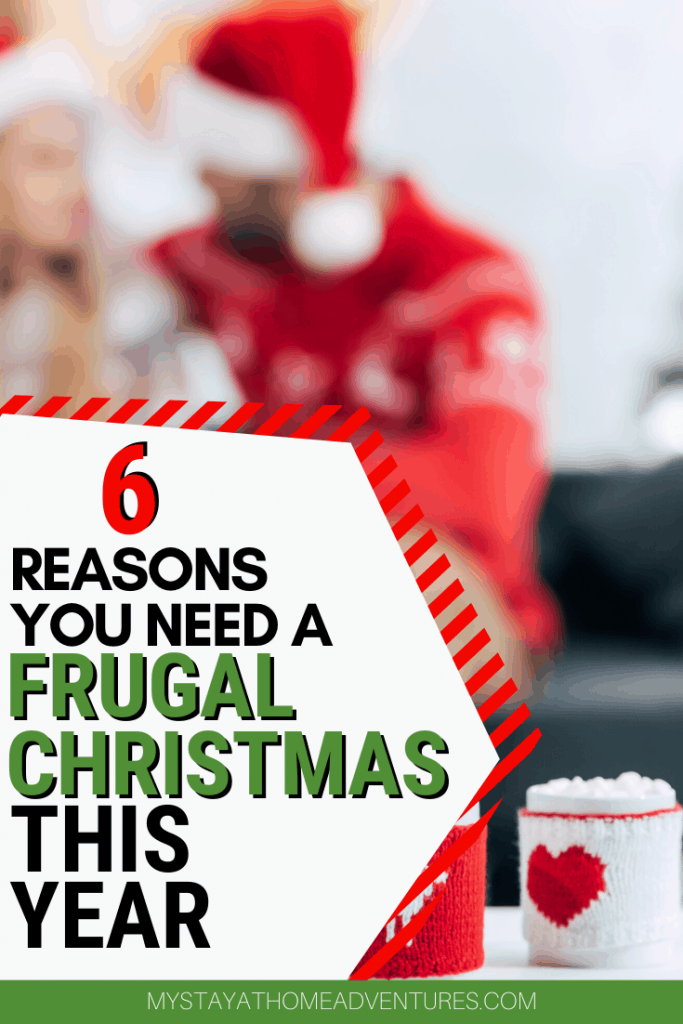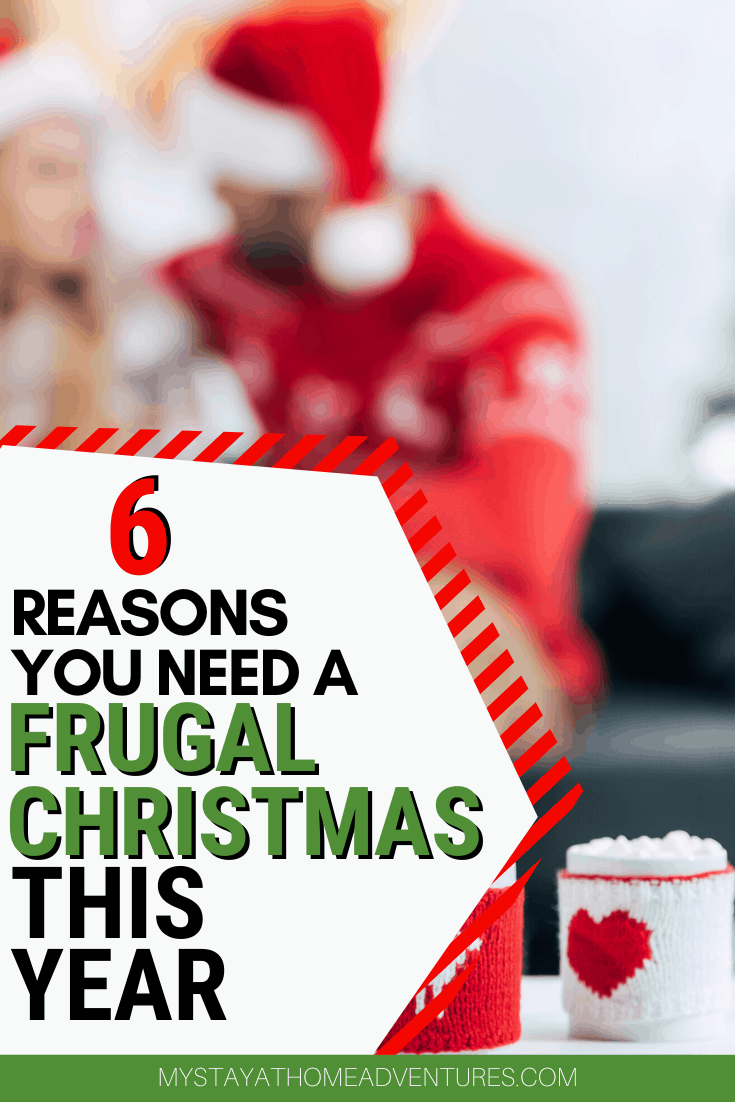 How to Enjoy a Frugal Christmas This 2019
Celebrate the true meaning of Christmas
Believe it or not, many of us want our family to know and understand the meaning of Christmas, or any holiday the family celebrates.
For me, I want my kids to understand why we celebrate Christmas, just like I did when I was growing up.
There was no Santa, and we spent Christmas Eve and Christmas day in church. We believe that our children need to understand why we celebrate Christmas and what it is about.
Toys and gifts shouldn't be the first thing on their mind when they think of Christmas.
We also want our kids to understand all other holidays that are celebrated in different cultures and heritages (we are a bi-racial family), so they can observe and respect others.
Memories
Having family together is important, not only around Christmas, I get that, but there is something magical about creating amazing and happy memories with your family.
Having your cousins, aunts, and uncles together in the house is such a beautiful feeling. Creating new traditions with your family around Christmas time is just priceless.
Less is more
Creating a holiday season where everyone in the family is happy and content with what they have, and also appreciate what they have, is essential.
Happiness is not about how many toys or gifts you received this holiday season, and this is why I embrace and enjoy having a frugal Christmas.
Less is more.
Overspending and stressing on material stuff during the holiday season is not worth it if you can't take a step back and appreciate the simple and free things in life.
Giving means more
During the holiday season, it's not about what you receive or how much you spend on material things, but about giving.
Not just money or giving out to charities, but to others. I think when you give, it has more meaning; it means more than anything than receiving.
Give with an open mind and a good heart, and I will tell you it is an amazing feeling.
It teaches great values
I think when I wrote why we don't buy toys for our kids, some people right away assumed we are the worst parents in the world.
Sadly, some didn't even read the post (or related posts) before having an opinion about us as parents and our lifestyle.
The truth about being a blogger is that people will create a mental image of you, and many will not agree with what you have to say.
I get that, but I hope that people will read before creating these assumptions.
I want my family to value and be thankful for what they have. Celebrating what is important will teach and remind all of us of our values.
If giving your kids everything is your way of thinking you are great parents I will ask you to rethink that.
It saves us money
Having a frugal Christmas prevents us from wasting money on things that are not important to us.
Why spend your hard-earned money, then dread January because your bills aren't paid?
Your money bought you short-term happiness during the holidays because you wanted to be like the Joneses, and now you are going to pay the price months, even years, to come.
The next time you think that having a frugal Christmas means a bad or sad Christmas, let me remind you what a miserable Christmas is.
Not having food to feed your family during the holidays
Not having a home
Celebrating your holiday when you recently lost someone you loved
I can continue with reminders of what a sad or bad Christmas is to remind you that it is not about money or how much gifts you get.
A frugal Christmas is about having it all with less.
I know the majority of you enjoyed your holiday season with less, and I want you to share with us some of your frugal Christmas memories!
The following two tabs change content below.
Latina mom of 4 married to wonderful Greek gentleman. Living in southeast PA and trying to juggle family and a household while trying to earn an income from home. Follow my stay at home journey as I discover how to earn money and save money so we can continue to live debt-free.
Latest posts by Joyce @ My Stay At Home Adventures (see all)