The Best Privacy Ideas for the Front Yard
This post may contain affiliate links which might earn us money. Please read my Disclosure and Privacy policies here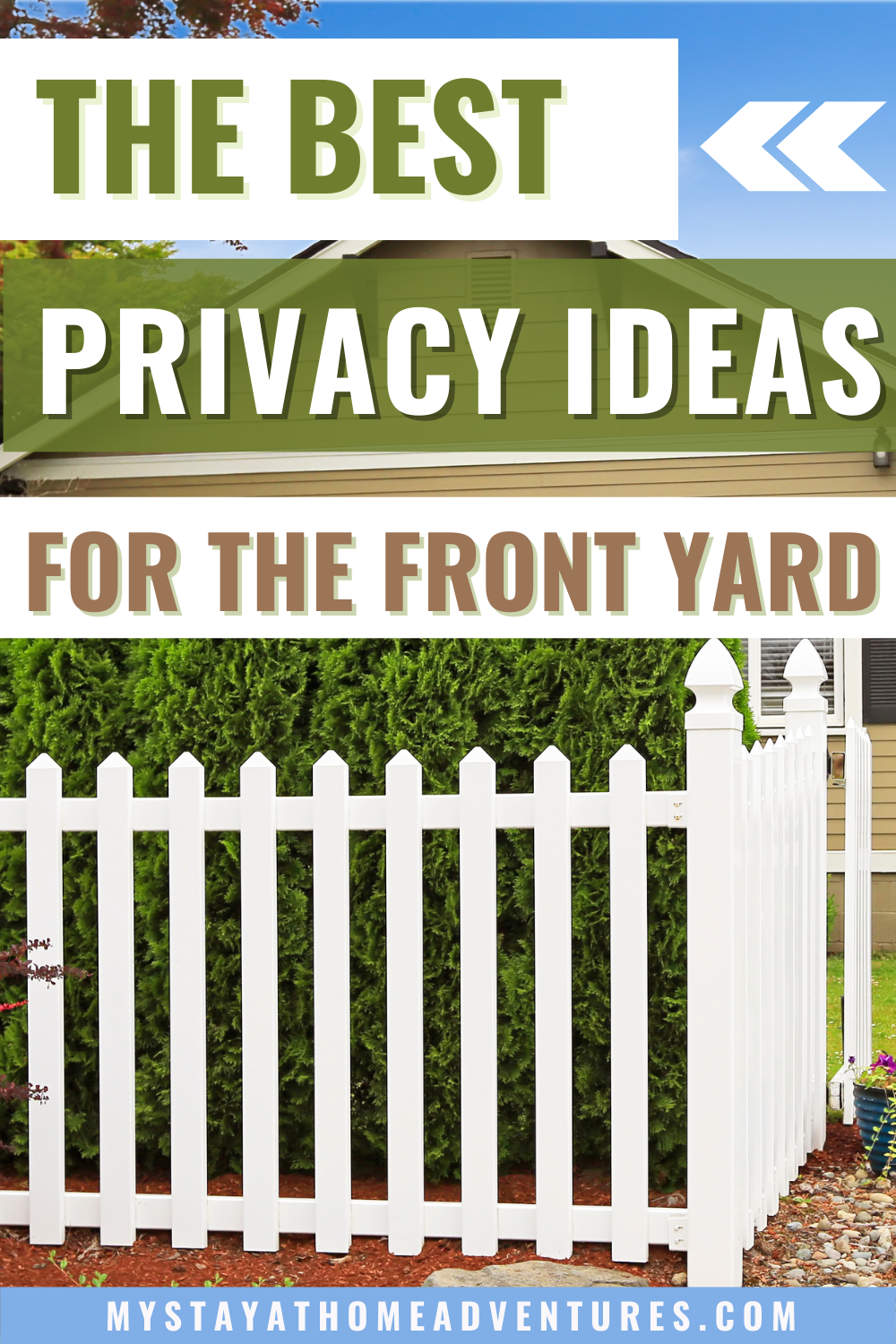 Does it feel like the entire neighborhood is watching what you do anytime you're in the front yard? While front yards are usually more open to the public, they don't have to be. You don't have to spend all your time in the backyard to avoid prying eyes. Many privacy ideas for the front yard are easy and affordable to implement.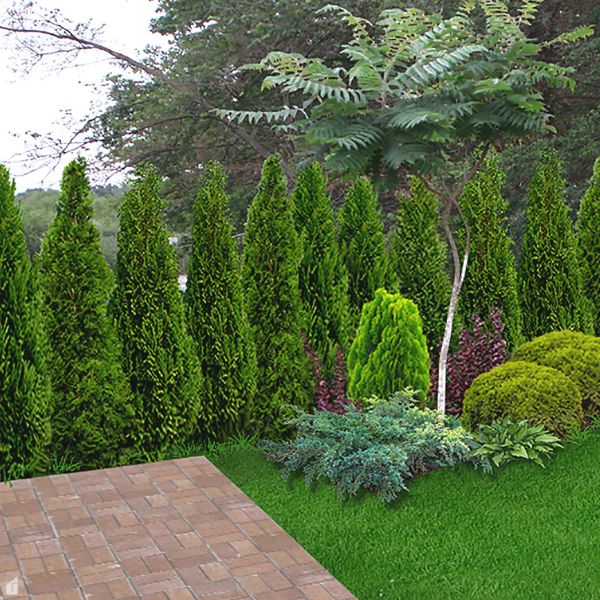 How can I make my front yard more private?
There are many options when it comes to adding privacy. If you're on a tiny budget, consider building tall frames and stretching waterproof fabric over the frames. You can create a small trench to bury the bottoms into so that they stand up.
You might like these posts:
You can then surround the bottoms with small gravels or plants to have a finished look. Another option is to purchase fast-growing evergreen trees. When purchased small, the cost is still rather affordable. This will take some time, but you will gain the front yard privacy you desire.
You can also purchase tall fence panels to line your front yard with. This will be more costly but is definitely an easier option. You can also purchase panels instead of making them. Again, this will cost more but allows you to create privacy for your front yard easily.
How do I block my neighbor's front yard?
Did you know that you can make an easy frame to hang outdoor curtains? Purchase metal pipes and fittings and build a frame as large as you need. Bury the bottom in the ground, and then hang your curtains.
Don't want to invest in outdoor curtains? Use drop cloths that painters use. They are super inexpensive and can be taken down and washed as needed. Then, just attach them to curtain rings that have clips on them.
Another option is to use slats of wood and painted cinderblocks to create a privacy wall. But, again, you don't have to invest to cover the entire yard, just the area where you'll be spending time.
If you enjoy ivy, add a trellis and plant ivy to cover it. This will give you a great look and the privacy you need.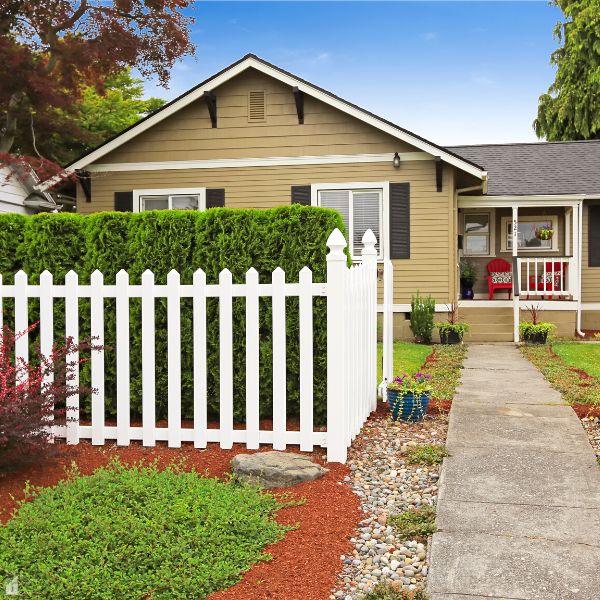 How do you landscape a small front yard for privacy?
Hedges, tall grasses, and evergreen trees, there are so many wonderful options for obtaining front yard privacy. This site lists the 8 Best Trees for Privacy This Summer. These are fast-growing options, especially the Holly Trees and Multiplex Bamboo, which can grow up to 10 feet per year.
If you're looking for maximum height, the Willow Hybrid grows up to 75 feet at full maturity. Ornamental grasses are a wonderful option because there are so many beautiful types to choose from. Some grow up to 15 feet tall and have gorgeous foliage. You can find 10 excellent types of grass to choose from here: 10 Best Ornamental Grasses for Adding Privacy to the Garden.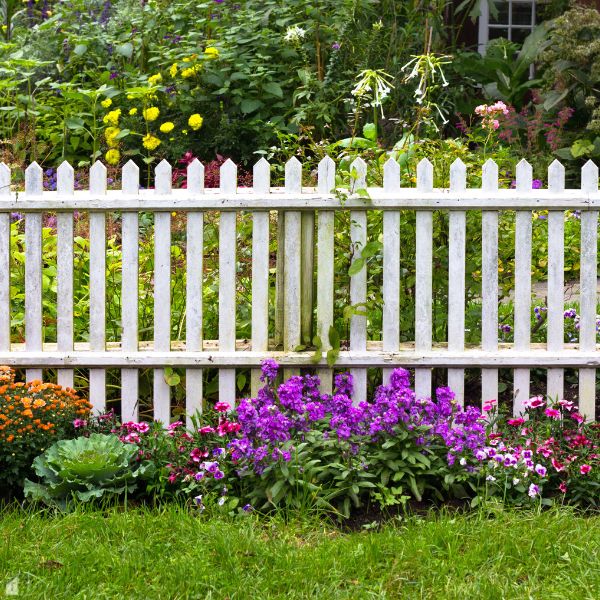 How can I make my yard private without a fence?
Let's face it. Fencing can be expensive. Thankfully, there are privacy ideas for the front yard that aren't fences. You can use trees, ornamental grasses, hedges, or even portal panels.
Sometimes you have to get creative, especially if you have an HOA. Check your rules and see what's the most feasible option. If you're free to do whatever you want in your yard, consider your budget and the options that work best for your needs. Do you want something permanent? Ask yourself a few questions before you commit.
Privacy is important in our lives, and enjoying every part of your property is possible. For example, you don't have to look at your neighbors whenever you go out to your car to get something. You can even enjoy spending time in a little reading area you create in your front yard by creating privacy. Whether you do it with plants, fencing, or fabric, you can get the privacy you crave.