How to Landscape Your Front Yard: 7 Tips To Help You!
This post may contain affiliate links which might earn us money. Please read my Disclosure and Privacy policies here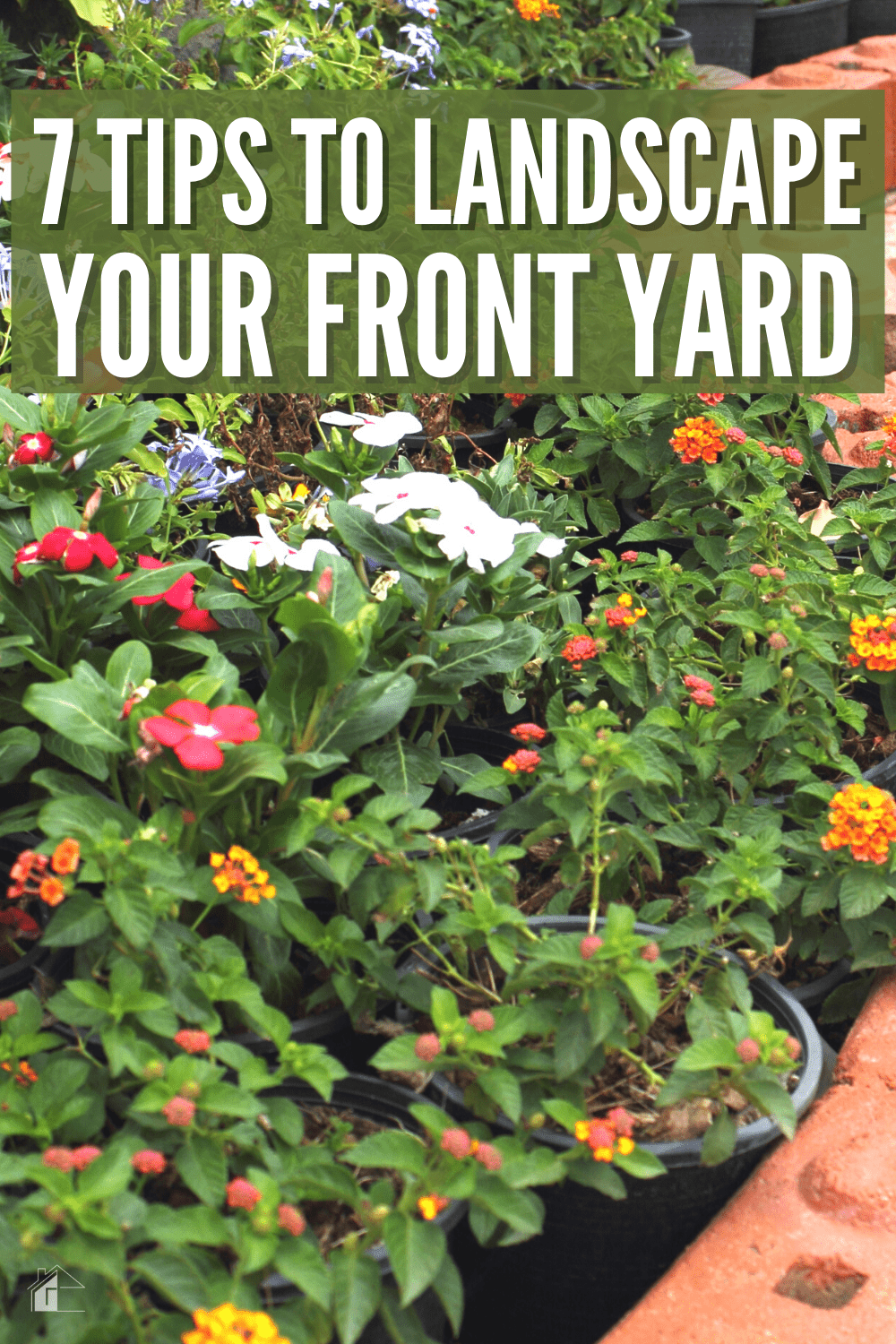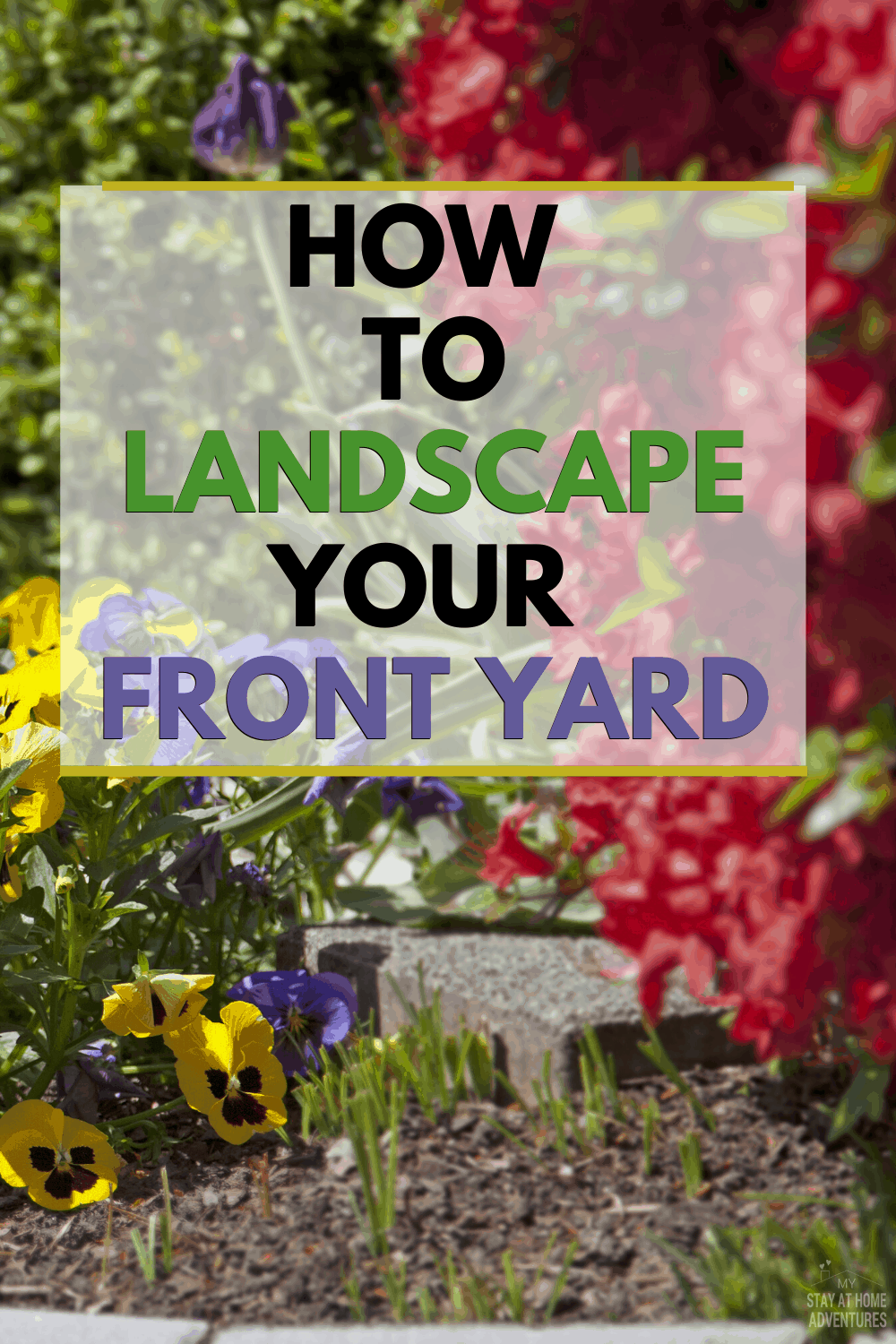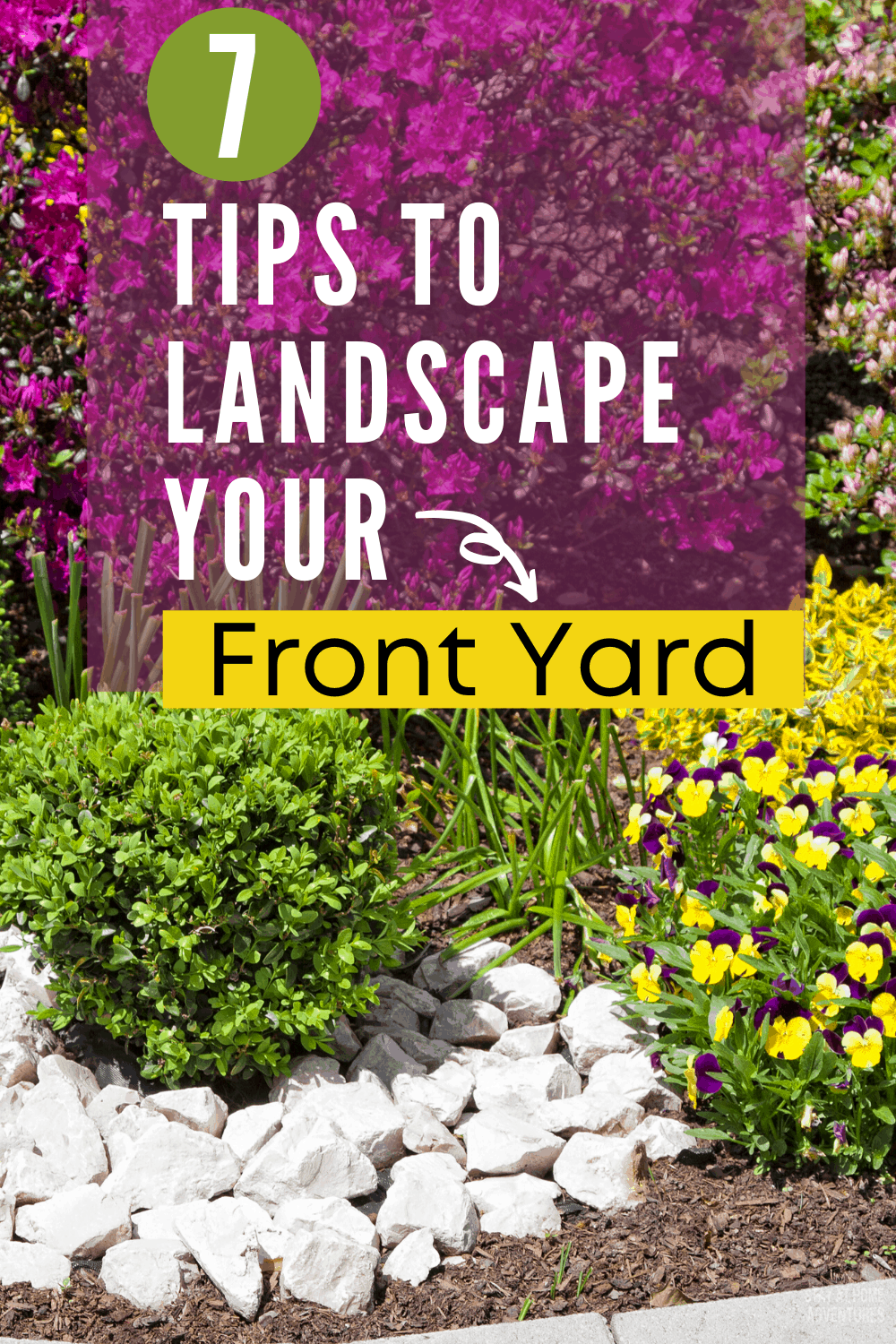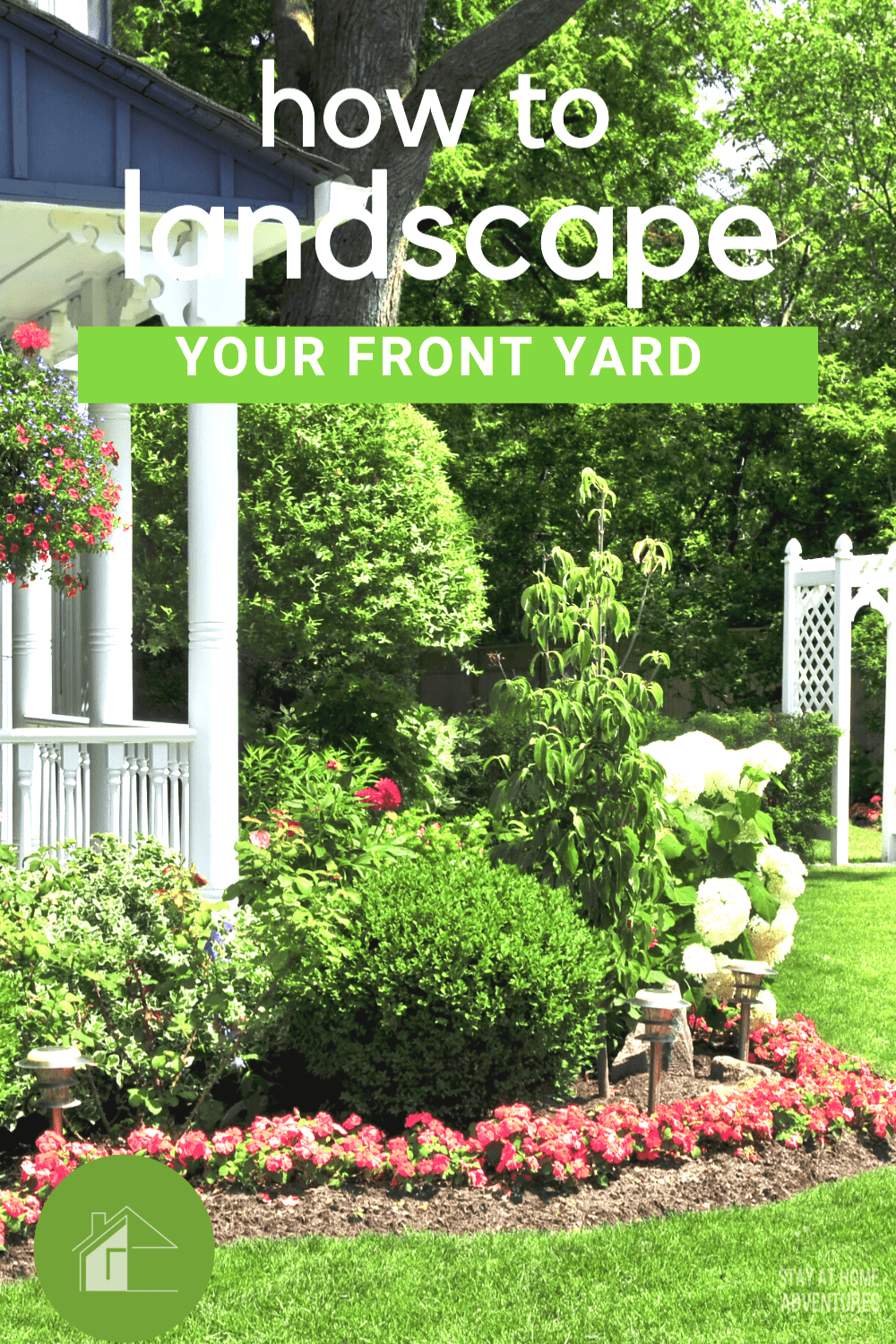 Are you driving around town admiring everyone else's front yard landscaping? Do you wish your yard looked better for spring and summer?
Once you have spring cleaned your outdoor space, it is easy to make a big difference in how your yard looks. Keep reading to find out how to landscape your front yard.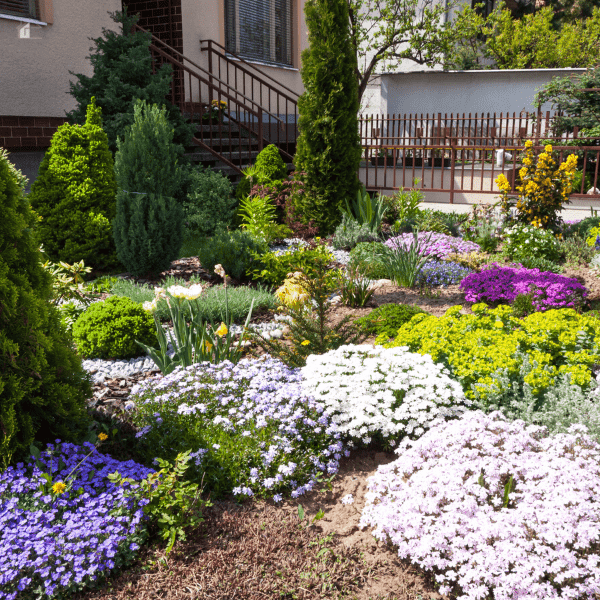 How to Landscape Your Front Yard
One nice thing about landscaping is that there is no right or wrong way to do it. It is all about your personal choices and likes. Plus, any improvements you make will be great for your property value.
Work With What You Already Have
You know that I am going to want to save money on my landscaping, right? 🙂 Well, one way to do that is to work with what you already have.
Most homes have some flower beds and some areas that are kind of "set up" for landscaping. It is much easier to use those areas and improve them than to start completely from scratch.
Download the Capital One Shopping before shopping for your landscaping needs. If you head over to Walmart.com you can score some deals on flower beds.
Get a Good Look at Your Yard Before You Start
Curb appeal is actually a real thing and is super important. You must step into the street and really look at your front yard before starting your landscaping project.
This is the vantage point that other people will see. It will also give you a BIG picture of your area.
Check out these posts:
As you work on your project, you may want to step into the street again during the process. Some landscaping ideas sound good until you look at them from a distance.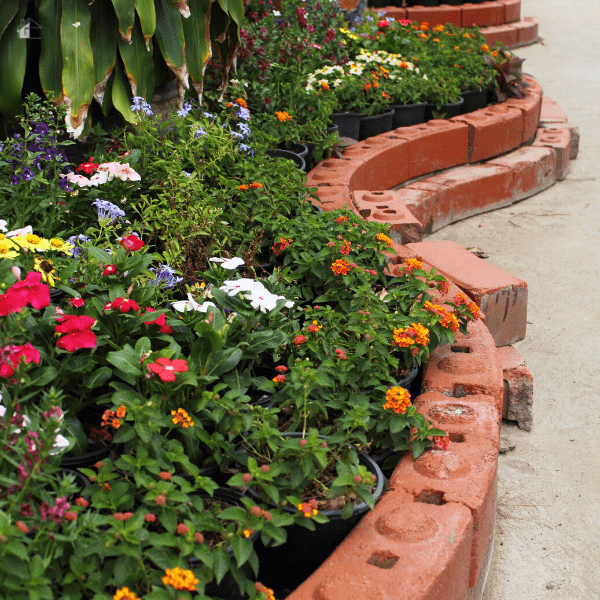 Think About the Future
It is essential to think about your front yard's future and how much time you want to devote to it every year. If your landscape correct, it should take a lot of the "work" away in future years.
This means planting low-maintenance plants and shrubs that are easy to take care of and come back every year. It is also important to properly prep your flower bed areas to reduce the time you spend pulling weeds each year!
Some people like to add some pretty annuals to pots around their front yard each year. This is added color, and many annuals will bloom all spring and summer. Annuals are generally inexpensive, and if you watch for sales, you can get a steal!
You may even want to choose plants that will dry butterflies or certain birds. Butterfly and Hummingbird gardens are trendy and are easy to plant!
What is Your Landscape Color Scheme?
Many yards that I see have an actual color scheme. It isn't just the color of the house either. The plants and flowers have been selected to coordinate with each other and the home.
I love seeing a neatly coordinated yard. When you are selecting plants and flowers, think about how they will look together. Don't forget to think about how they look when they are dormant and how they look when they are in full bloom.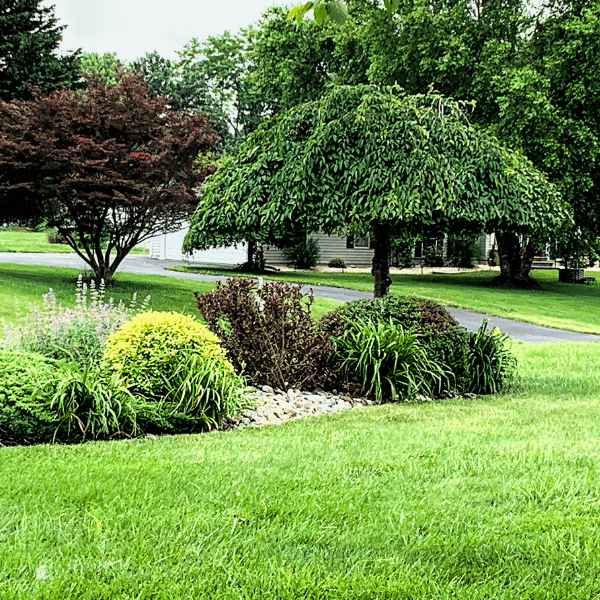 Trees Please
Trees can add a lot to a front yard landscape project. There are some important things to remember, though. How big will the tree get? Does it "shed" anything onto your yard? Will it impede mowing?
You also want to be careful where you plant trees because the roots can cause many problems with your water lines if you plant in the wrong location. Planting trees too close to your home can cause foundation issues when the tree grows.
If you plant a tree from a tiny sapling, it may not survive. Consider whether it is worth the investment to buy a larger sapling.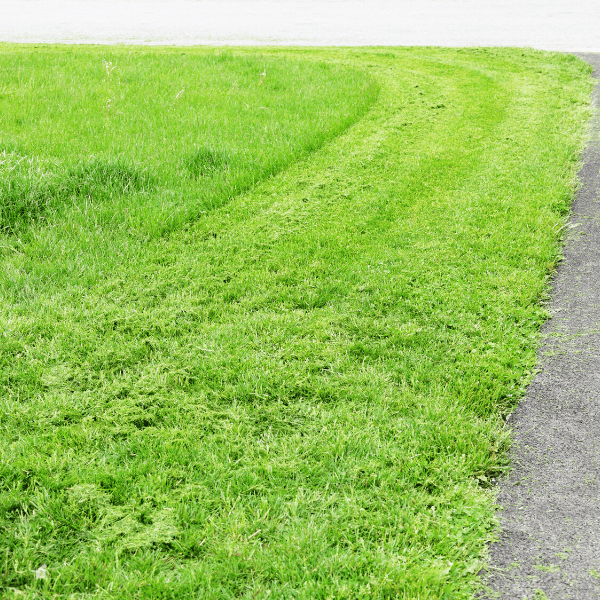 What About the Lawn?
The grass in your front yard can really make or break a landscaping project. Unfortunately, having a nice lawn is a lot of work. Look at what you have and make your plans from there.
You can probably improve it with good quality fertilizer and weed killers if you have decent grass. There are some great products out there that do both in one package.
If your yard is nothing but weeds, then you have more work cut out for you. It may be best to start over and till up the whole yard and plant new grass.
You have to be very diligent about watering and fertilizing. If you do it right and take the time, then you will have a beautiful lawn for years to come.
If you have the extra funds and don't want to do all the work, then you can purchase sod and have the lawn put in for you. This might be something you want to start special savings account for! It is a big purchase for most families.
Extra Front Yard Decor
Once you have your grass planted and all your flower beds organized, it is time to think about decor. Lawn and yard decor items are top-rated right now. It is a good idea not to go overboard.
Place some items around your yard in unobtrusive locations. The right yard decor can really enhance the look of your front yard landscape! Here are some fun ideas:
How is Your Front Yard Landscape Going?
So what are your plans? Finding out how to landscape your front yard is important before you begin!
I would love to hear about your front yard and what you are going to do this spring! You can start with some backyard gardening if you get really busy!
What other helpful tips do you have to not fail at gardening when it comes to gardening?
Love gardening posts? Check these posts out: