7 Creative Ways To Plant Carrots
This post may contain affiliate links which might earn us money. Please read my Disclosure and Privacy policies here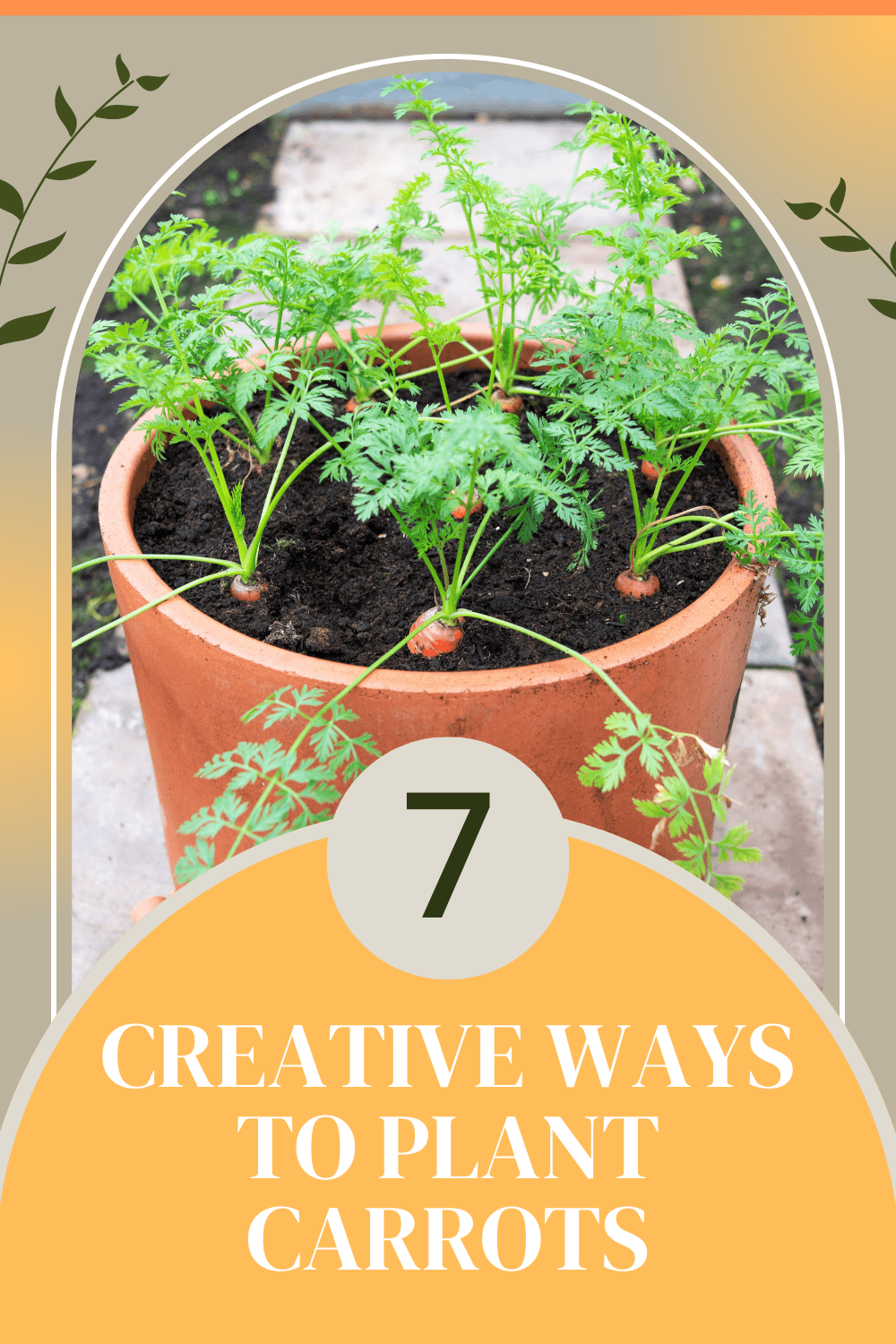 Carrots are versatile and nutritious vegetables that can be enjoyed in various ways. Carrots are a healthy addition to any diet, whether you like them raw, cooked, or blended into a smoothie. Growing your own carrots is also a fun and rewarding experience.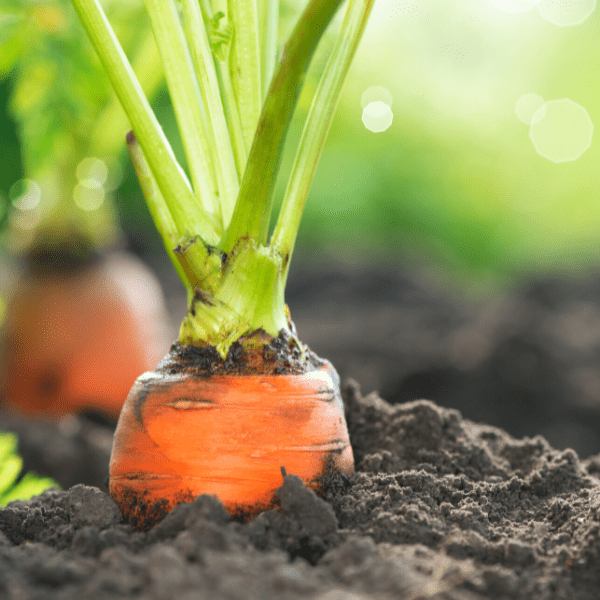 While traditional methods involve growing them in soil in a garden bed, many creative ways to plant carrots can make gardening more interesting and enjoyable. In this article, we will introduce you to eleven creative ways to plant carrots, from using containers to grow bags, pallets, and more!
These methods are perfect for those with limited garden space or who want to add visual interest to their garden. With these ideas, you can experiment with different ways of growing carrots and find a method that best suits your needs and preferences.
Have you been looking for a fun garden project that is easy enough for kids and adults to do together? Look no further than growing carrots in jars!
Whether you want to grow tiny fairy carrots or larger full-size ones, this project is simple enough for even the most novice gardener.
Depending on your preference, you can even choose to grow your carrots indoors or outdoors. To learn how to get started, visit Empress of Dirt and get ready to dig in!
Via Chiot's Run
There's nothing like picking a fresh carrot from your backyard garden. But figuring out where to start can be overwhelming if you're new to gardening. Square-foot gardening is a great solution, allowing you to maximize space by planting in small, raised beds.
You don't need a massive backyard to start; even a small balcony or patio can accommodate a few square-foot garden beds. This method lets you plant various vegetables in a carefully planned layout, ensuring you get the most produce possible.
And planting carrots is a great way to start. They're relatively easy to grow and can be planted in early spring or late summer, depending on your growing season. Plus, with a square-foot gardening template, you'll have your own little corner of fresh-picked carrots in no time.
This is a well-detailed post about how to plant carrots and use a square-foot gardening template.
If you're looking for a simple and rewarding gardening project, growing carrots in a plastic container might be just the thing for you. Not only does it make harvesting a breeze, but it's also a great option for those with limited outdoor space.
But don't just use any old soil- make your own homemade potting soil instead. With some compost, peat moss, and vermiculite, you'll create a nutrient-rich blend to help your carrots thrive.
So why wait? Start your container garden today and enjoy the sweet and crisp taste of homegrown carrots in no time!
If you're looking for a fun and innovative way to grow your vegetables, you might want to try milk carton gardening. Not only is it a sustainable option for reusing materials, but it can also produce beautiful and delicious crops – like carrots!
With this step-by-step guide, you'll learn everything you need to know about starting your own mini carrot garden in milk cartons.
From preparing the soil and the seeds to keeping your plants healthy and vibrant, you'll discover all the tips and tricks for a successful harvest.
So roll up your sleeves and get ready to dig in – it's time to grow some amazing carrots!
Learn more by clicking here!
Growing your own vegetables has many benefits. Not only is it healthier, but it can also be a fun and rewarding hobby.
When it comes to growing carrots, have you ever thought about using plastic 2-liter soda containers? This method may seem unusual, but it's actually an effective way to grow carrots in a small space.
You only need a few empty soda bottles, soil, and carrot seeds to start. It is a great way to reuse plastic bottles and allows for better soil moisture and temperature control.
With patience and care, you can enjoy your sweet and crunchy carrots in no time.
Yes, it is possible to grow carrots in soda bottles! This post will show you how to do it step by step.
Growing plants is a fantastic way to bring a little bit of nature into your home. Why not try growing carrot tops if you want to grow your plants? Carrot tops are easy to grow and require very little maintenance.
To start growing your carrot tops, all you need is a bottle greenhouse, a carrot, and a little bit of water. Simply cut off the top of the carrot and place it in a container with a few inches of water.
After a few weeks, you should start to see green shoots growing from the top of the carrot.
With a little bit of care and attention, you can grow a beautiful little carrot top plant that will add a touch of greenery to any room in your home.
Learn how to grow a bottle greenhouses by clicking here.
Growing carrots in plastic bags is a great solution if you love gardening but are limited on space. Not only is it a space-efficient method, but it also allows for easy mobility and adjustments to ensure optimal growth.
Carrots are a great source of vitamins and minerals, and the satisfaction of growing your own organic produce is unbeatable.
Plus, with some creativity, you can turn your plastic bags into a cute and functional garden décor.
So, whether you have a small balcony or a tiny backyard, grab some plastic bags and start growing your own tasty and nutritious carrots.