Creative Ways to Start a Garden Using Kiddie Pools
This post may contain affiliate links which might earn us money. Please read my Disclosure and Privacy policies here
Are you and your kids looking for some fun gardening activities? Here are different ideas to start a garden using kiddie pools. A great way to get the whole family involved in growing their own food!
We'll talk about creative ways to start a garden using kiddie pools. As you know, gardening is one of the most rewarding activities for kids and adults alike. It's also a great way to get your family involved in growing their own food!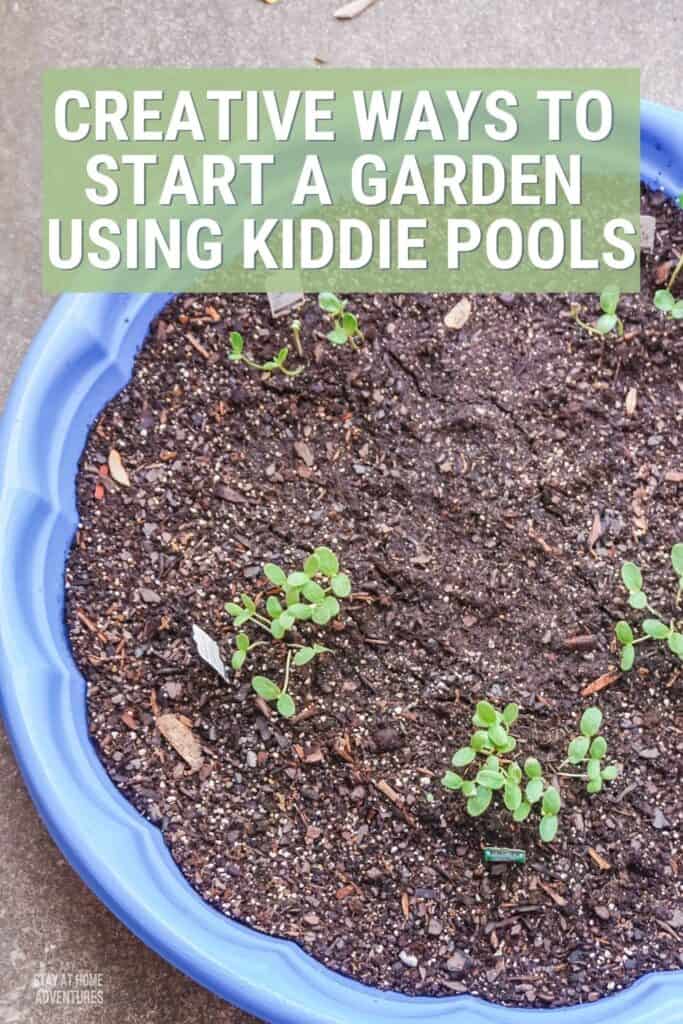 There are many different ways to get started when it comes to gardening. One of the most popular methods is using kiddie pools to create your own garden beds.
This method's benefits are that it can be placed anywhere in the yard or on any surface, and it's easy for kids to help out with the project!
Before heading to your local store to shop for your kiddie pool garden, here are some things you should know.
Kiddie pool location
The first step is to pick the location. The kiddie pool should be in a sunny spot, in the backyard, or on a deck with plenty of sunlight.
It's also important to make sure that no trees are blocking out the sun because they will steal too much light from the plants and cause them to grow tall but not wide enough for any good fruit production.
Now, this depends on the type of plants you are growing. If you are planting low-sun plants, then make sure you place your kiddie pool in an area where it will receive less sun.
If you still have questions about what plants require a sunny location, always look at the directions in the seed packet or seedling pot.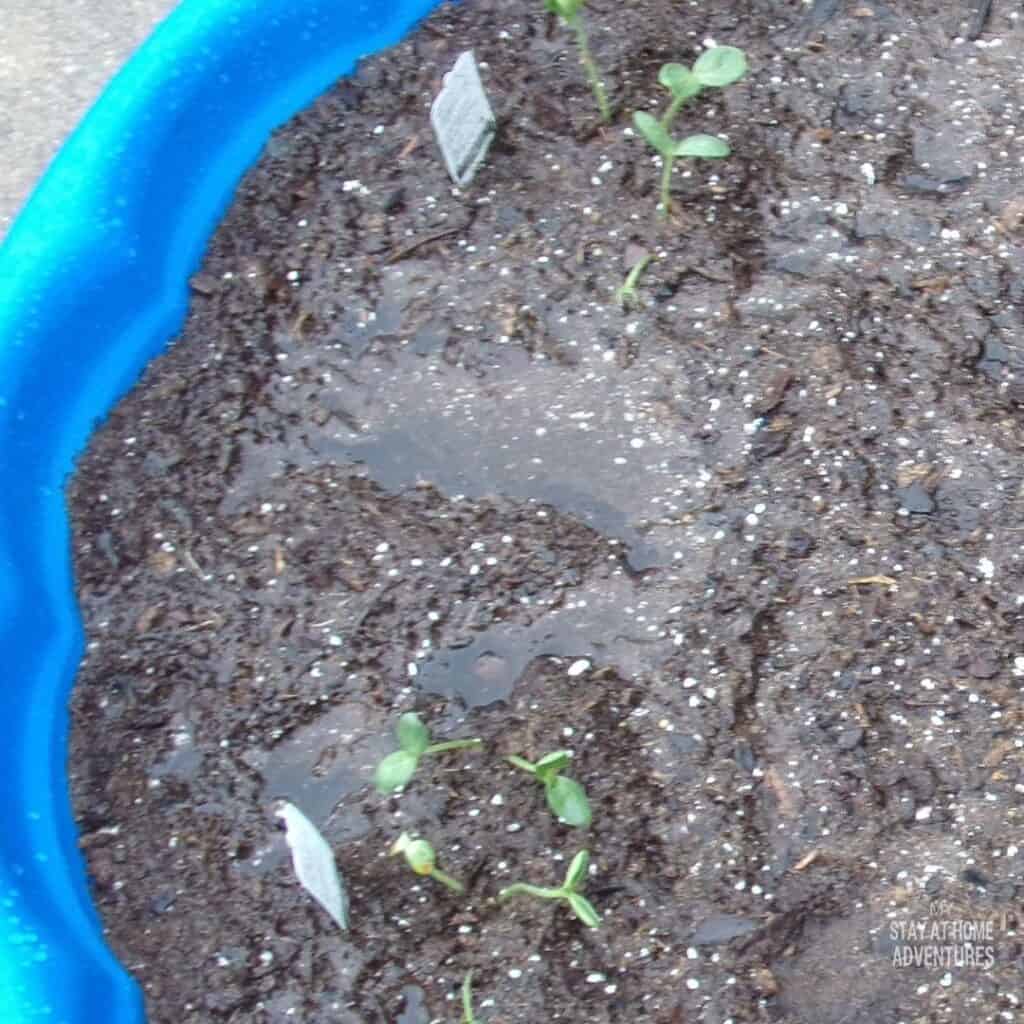 Watering your kiddie pool
How often do I water my kiddie pool garden?
You should try watering daily. Keeping the soil moist will encourage strong roots and prevent wilting of plants in the heat. You can also utilize rainwater collected from buckets and place it in the kiddie pool!
Watering a kiddie pool garden is a great way to ensure the plants get enough water. Again, this can depend on what type of plant you're growing. Always make sure you know how to care for specific plants.
When you build your kiddie pool garden, make sure you create holes at the bottom, so water drains and doesn't sit at the bottom of the pool.
Overwatering your plants can lead to root rot, so make sure you water your plants only when the soil is dry.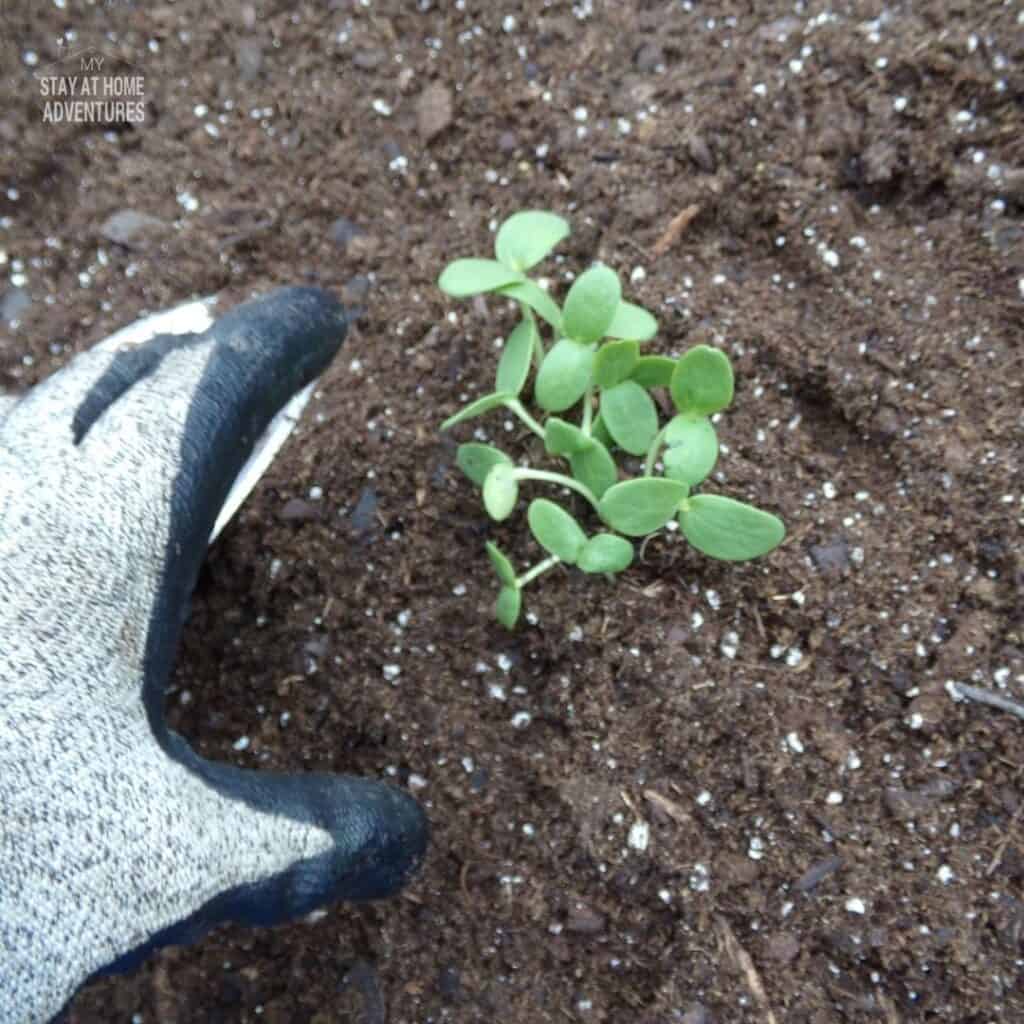 What type of plants can I grow in a kiddie pool?
You can grow any plant in a kiddie pool, but some plants are better suited for this task.
Some great choices include watermelon, cherry tomatoes, and peppers, as they require more space to grow, so you don't have enough room on a standard garden plot or raised bed.
Another reason these types of plants work well is that the roots will be contained by the sides of your kiddie pool which reduces spreading out too far into other areas that would not normally get wet if grown in traditional gardens.
We recommend planting a mix of hearty vegetables and leafy greens that will do well if planted directly into moist soil, like lettuce or spinach.
You can also grow herbs in your kiddie pool. Basil is a great herb to grow in kiddie pools. You can also try thyme, rosemary, oregano, mint, or lavender!
Flowers like marigolds and petunias are also good choices. The possibilities are endless!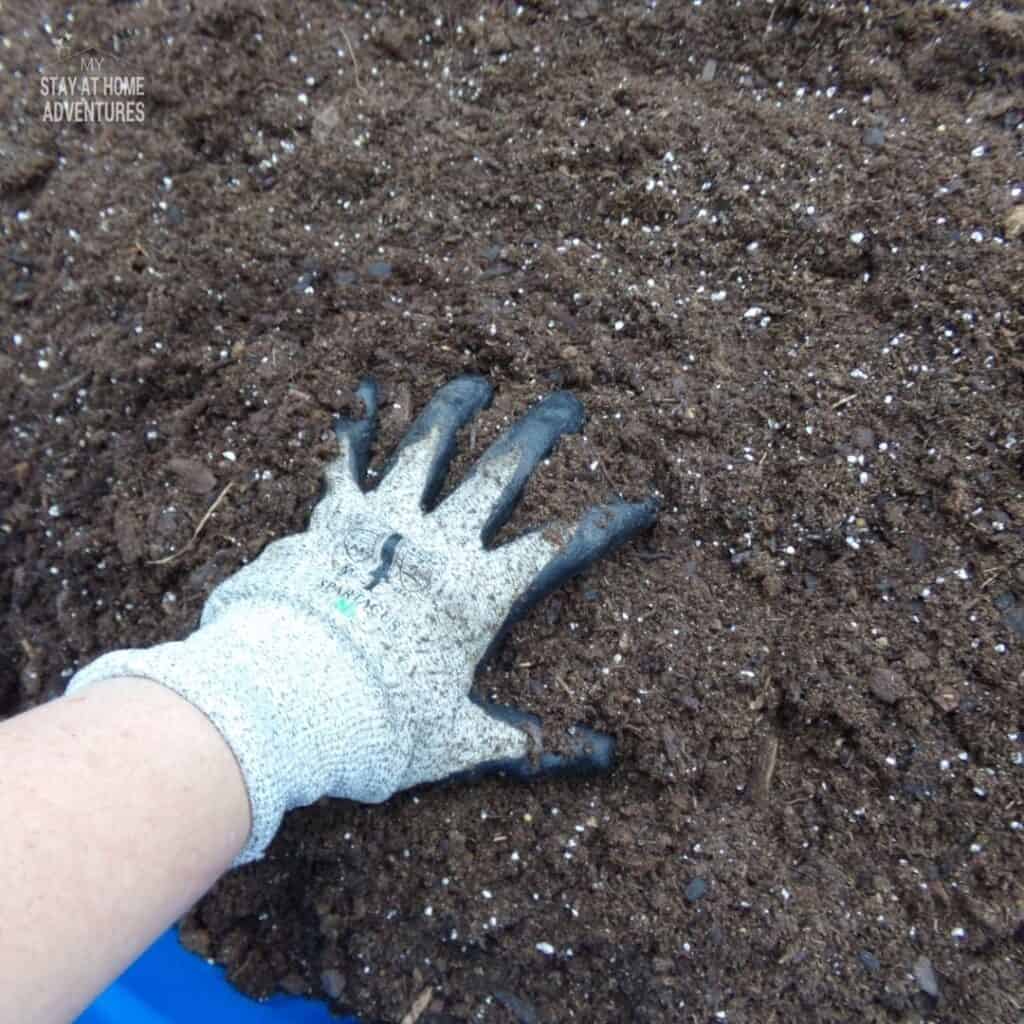 Type of soil to use
Plants need soil! You can use a potting mix from your local nursery or local store or make it yourself using composted material like coffee grounds, leaves, and eggshells mixed with topsoil.
But you can also use soil from your yard. You can mix it with peat moss or potting soil to lighten the heavy clay content of some areas and make things a little easier on your plants.
Some people even go as far as using sand in their kiddie pools due to its lack of nutrients, which helps keep unwanted weeds from growing around the edges of your pool—a great way for beginners!
If you decide not to purchase any planting material, fill up one end of the other side deep enough to at least an inch between dirt and water level. This will give your plant plenty of room to grow without having too many roots near where they are sitting in liquid form.
Can you use store-bought soil to fill your kiddie pool?
Yes, you can use store-bought soil to fill your garden. We recommend using garden soil bought from the store to build our kiddie pool garden.
What size garden soil bag can I use for my kiddie pool garden?
Depending on the side of the kiddie pool, you might only need one bag of garden soil to fill the pool.
How do I plant my seeds?
To make planting easy, use a long-handled measuring spoon to scoop out and distribute soil evenly into each section. Then sprinkle your favorite seed on top of the dirt and gently cover it with more soil. A great way to save money is to clean your water jug lids and use them as planting trays!
What plants will do well with a large amount of heat?
Plants like beans are known to grow best in full sun. Tomatoes are another plant that does well in heat that you can plant in a kiddie pool!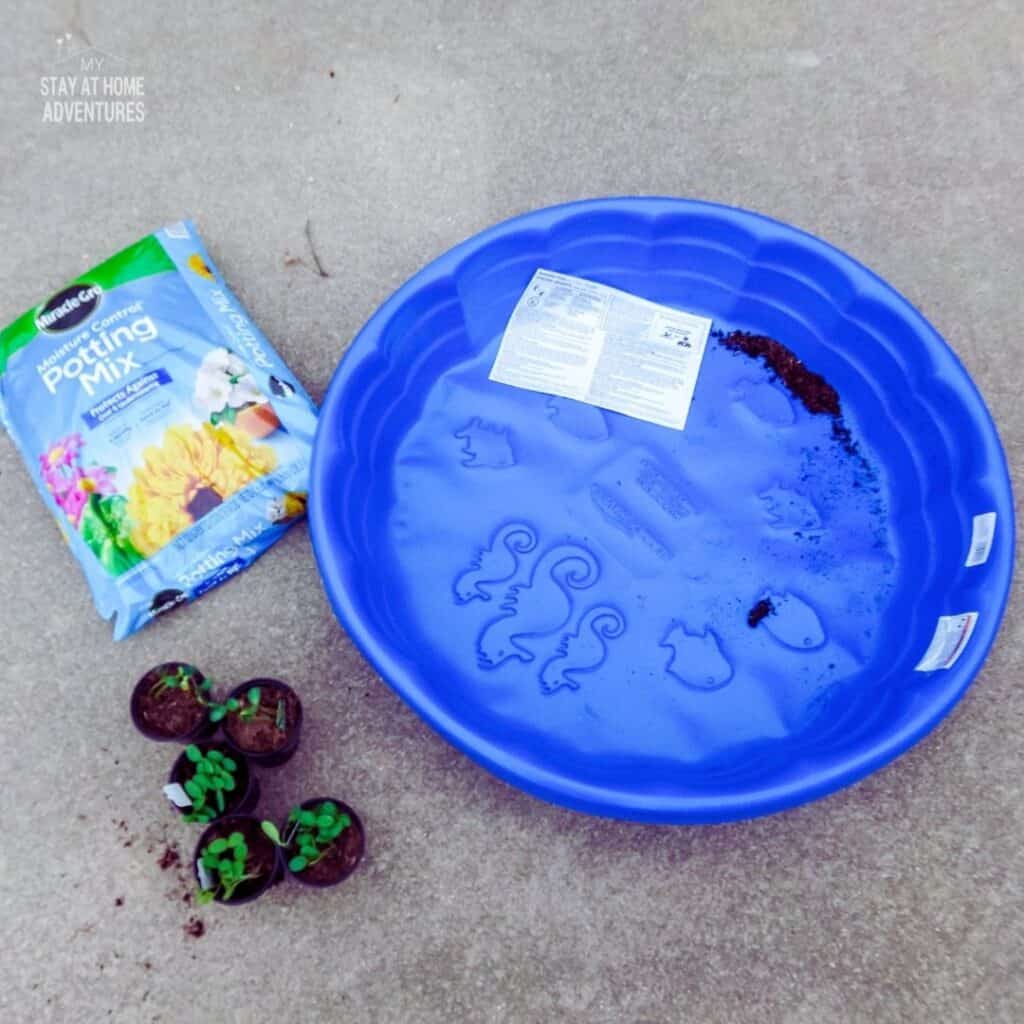 What tools do I need to create a kiddie pool garden?
A kiddie pool or other large container (at least a foot deep)
A trowel, long spoon, and garden gloves
The soil of your choice – we recommend all organic soil because it will be easier to work with. It's also free from pesticides that can harm the ecosystem in your backyard.
A drill to create drainage holes.
Seeds or seedlings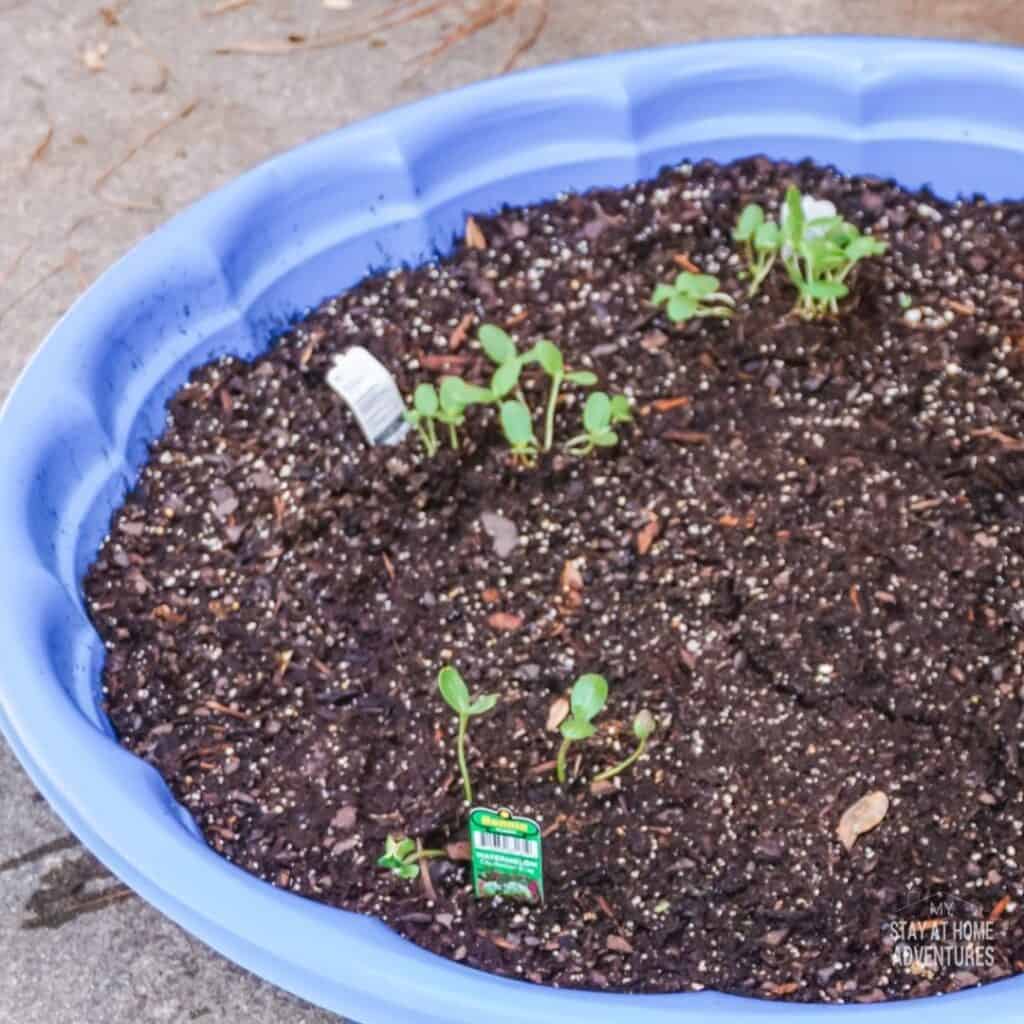 How to Build a Kiddie Pool Garden
The first step in making a kiddie pool garden is to make sure that you have an appropriate container.
A pool should be at least one foot deep and not too wide, so it will be easier for you to work with the soil inside.
Next, create a drainage system.
To do this, drill a few holes in the bottom of the pool for any excess water to escape through. You'll need to make sure that there are at least two drainage points; one on each side is ideal.
An inch or so deep tray will be good enough and help you contain some extra water runoff in the pool for a few hours.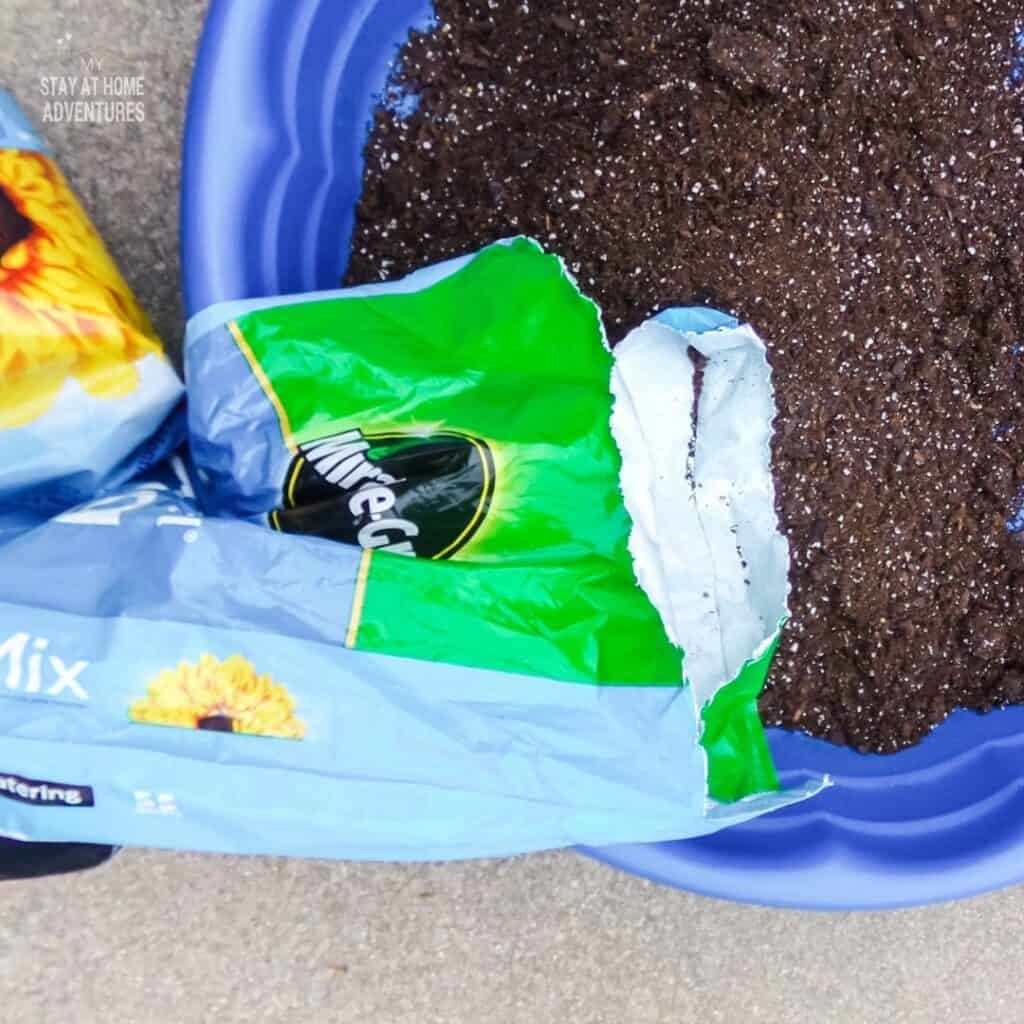 The next step is to fill the pool with soil, but be sure not to overfill it, or else you'll have trouble planting your seeds and keeping them watered. Add any fertilizer or compost that may be necessary for healthy plants as well!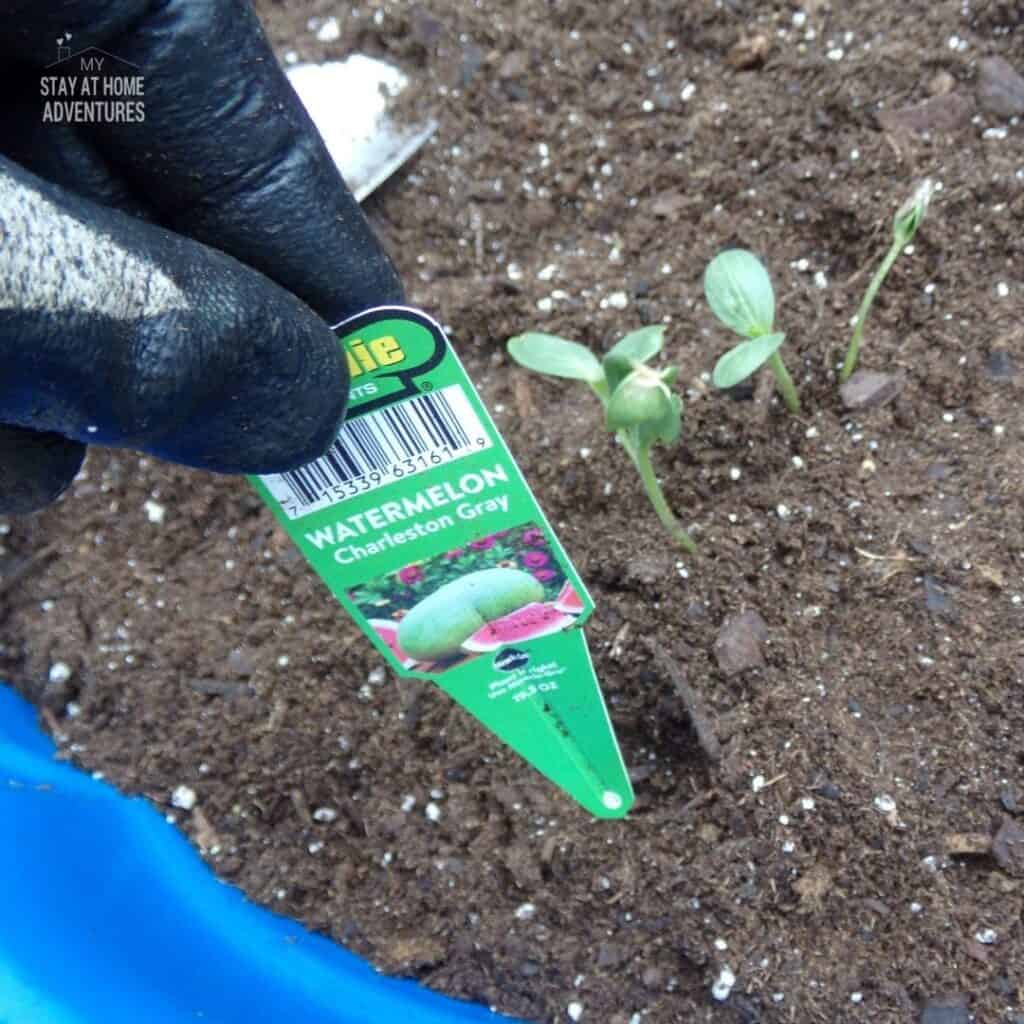 Last, add some seedlings (or plant seeds) in small pots of your kiddie pool, and water it!
Note: Make sure the kiddie pool garden is in a sunny location.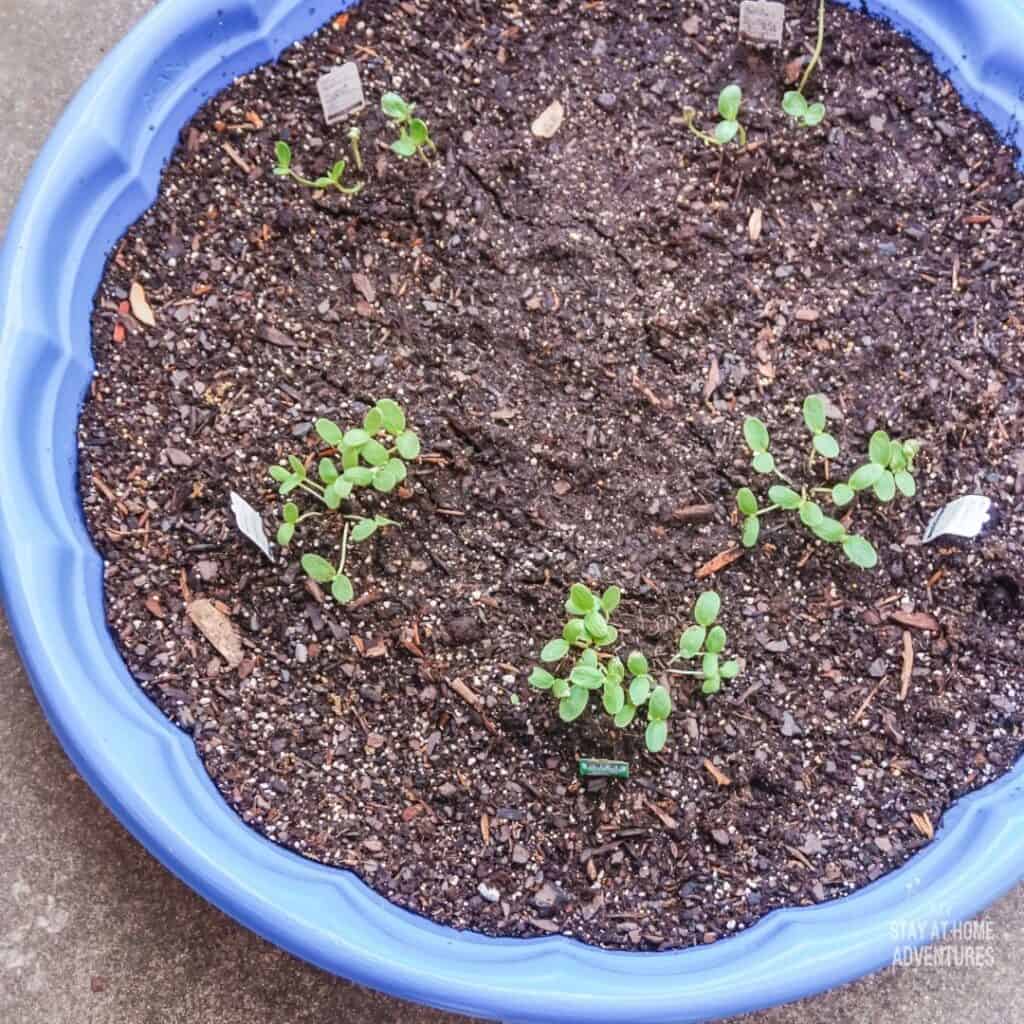 What size pool should I use to create a garden?
Kiddie pools come in different sizes. We recommend starting with a small size pool about a foot deep if you are a beginner at gardening.
How many plants can I plant in a small kiddie pool?
A small kiddie pool can make a great miniature garden, provided the pool size isn't too small and the appropriately-sized plants are chosen. You must consider both the root structure of the plants and their mature height; these should together be smaller than the depth of your pool. Otherwise, they will overcrowd each other or become top-heavy.
The best plants for planting in a kiddie pool usually have shallow root systems, such as vinca, creeping jenny, impatiens, and pansies. You can create an attractive mini-garden with beautiful blooms with careful selection and planning. The real key is to pick plants that won't outgrow your pool!
What can I plant in a small kiddie pool?
A small pool is perfect for planting herbs and vegetables such as cherry tomato plants, bell pepper plants, or eggplant plants; pansies are good choices for flowers because they only require a foot of space between each other.
If you're looking to plant strawberries, then be mindful that they need two feet in between them but still want some space above their head, so it doesn't hurt when leaves touch down on top of one another with dirt all around them-you.
You'll also need more than one strawberry planter since there needs to be a minimum of two feet between each strawberry plant.
What can I grow in an inflatable kiddie pool?
A big inflatable kiddie pool is perfect for planting flowers or vegetables because the water will help to keep them moist and cool.
You'll want to ensure that your plants get enough light, which might not be hard. You'll need to place your inflatable kiddie pool in a sunny spot, and you'll be good.
What are some of the downsides of using plastic kiddie pools as gardens?
The downsides of using plastic pools as gardens are that they can't be used in the winter because of their vulnerability to cracking. And it might not work out if you live somewhere that doesn't get much sun, so make sure your pool is getting enough light before planting anything inside!
Another downside of using kiddie pools is that they can be hard to store when not in use. You might need to purchase a lot more gardening supplies like soil, fertilizer, and compost.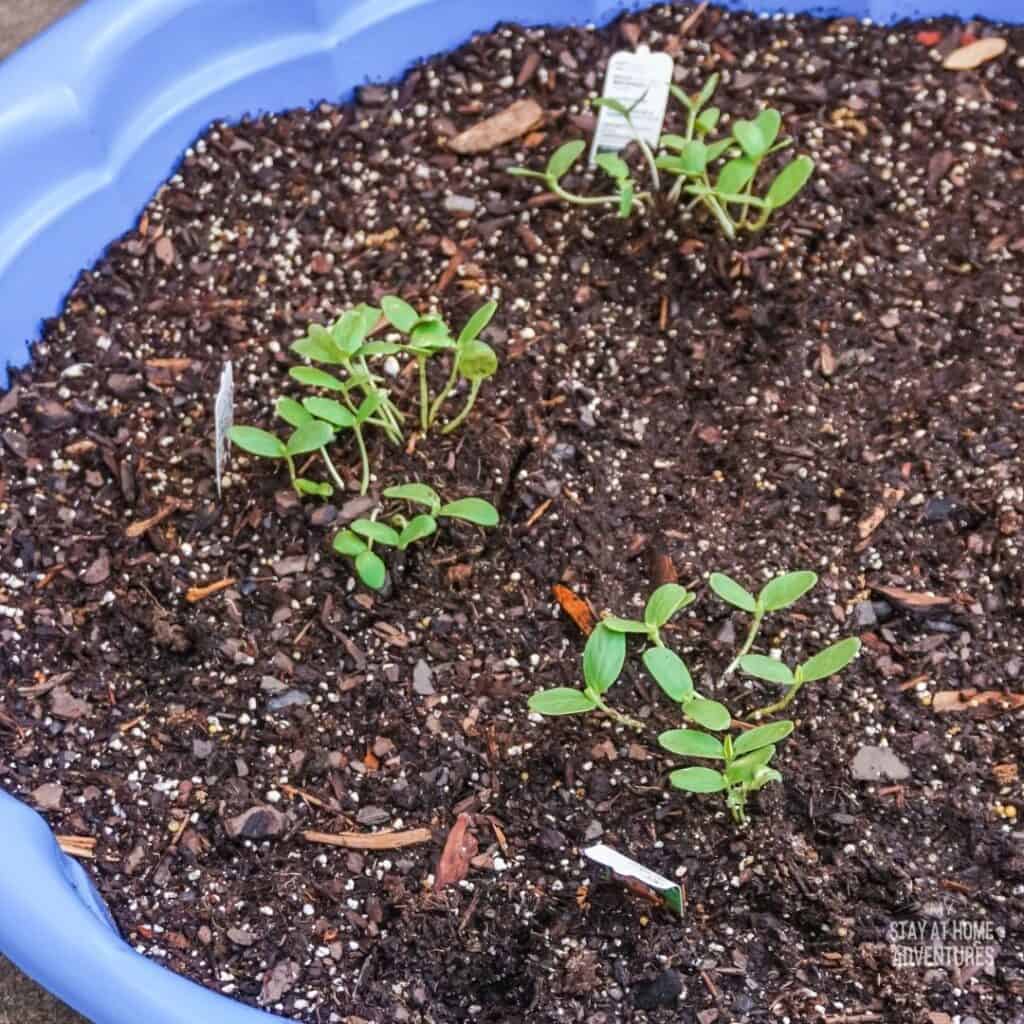 The benefits of using kiddie pools for gardening
It's a great way to teach children how plants grow. This activity also gets them outside and active.
Kiddie pools are a great way to the garden at a low cost.
It's easy to transfer your plants from the pool into a garden bed when it's time.
You can use kiddie pools as temporary gardens, so they're great for people who are renting their homes.
They're also a good way to grow herbs and flowers.
Another benefit of using a kiddie pool is that you can find them at garage sales for cheap!
Creative Ways to Start a Garden Using Kiddie Pools
Now that you have all the information about creating a garden using a kiddie pool it is time to get inspired. Below you will find creative ways to use a kiddie pool to grow plants.
Creative Ways to Start a Garden Using Kiddie Pools
Gardening can be one of the most fun things for a family to do together. One popular option is using kiddie pools to create your own garden beds.
This project is easy to execute, and children can help with it. You don't need a lot of space to build one, and on this list, you can see the many ways you can use a kiddie pool to grow a garden.
Don't wait to give this fun project a try!
As an Amazon Associate and member of other affiliate programs, I earn from qualifying purchases.
Love gardening? Check out Organic Vegetable Gardening for Beginners!
Love gardening posts? Check these posts out: