As I am trying to expand my garden this year, I have come across some creative ways to start a garden using kiddie pools. Yes, kiddie pools; and honestly, if I would have known this, I probably would have extended my garden last year.
The truth is that with baby number 4 arriving late in spring, I have decided that I needed to expand my garden to grow more vegetables and herbs. I have decided that I really needed to utilize what limited space my small yard provides. It never occurred to me that when I decided to start a garden, using kiddie pools would have saved me time and money.
This is when the idea of kiddie pools to use as containers has become set in my mind this year. I believe that this is a great way for us who have limited space to grow a veg garden. If you are a beginner gardener, check out these beginner gardener mistakes to avoid and start growing your garden.
If you are not sure what easy vegetables to grow at home, below is a quick list to give you an idea to help you get started:
Lettuce
Radish
Carrots
Spinach
Tomatoes
Cucumbers
Zucchini
Remember, starting a garden doesn't have to cost tons of money, it just requires your time which I will say that you will enjoy. If you need any inspiration on how to start a garden on a budget, I have written about this and you can find it here.
I hope you are ready for these amazing ideas to use a kiddie pool for your garden this season.
Creative Ways to Start a Garden Using Kiddie Pools
Phenomenal Sub-Irrigated Kiddie Pool Grow Bag System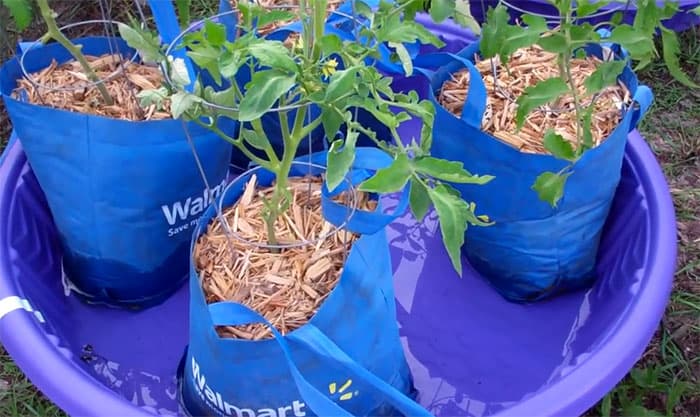 Via Off The Grid
I never knew you could grow a garden in bags, don't believe me, check out this system from Off The Grid.
Gardens that rose to the top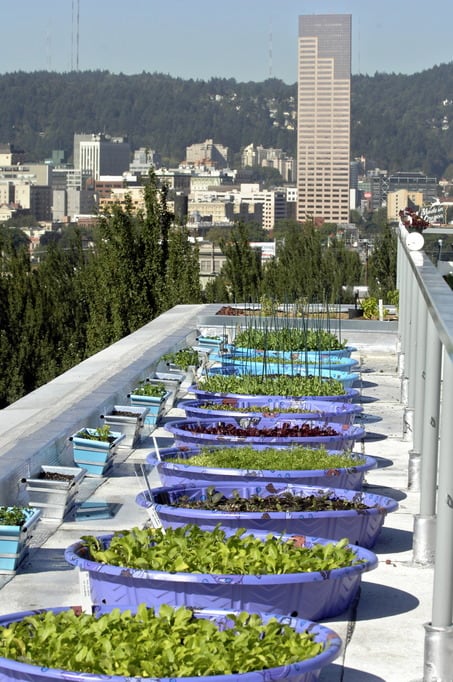 Via Oregon Live
I enjoy reading how urban areas start a garden, and this one happens to be in a roof of a building using kiddie pools.
Raised Bed Gardens in 30 minutes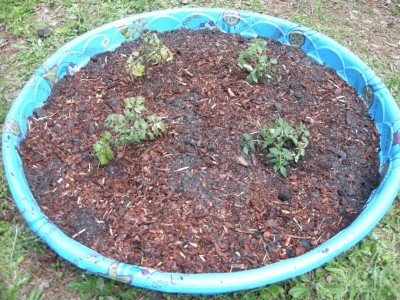 Via Southern Plate
This will show you how to create raised bed gardens in 30 minutes with photos and all!
Recycled Kiddie Pool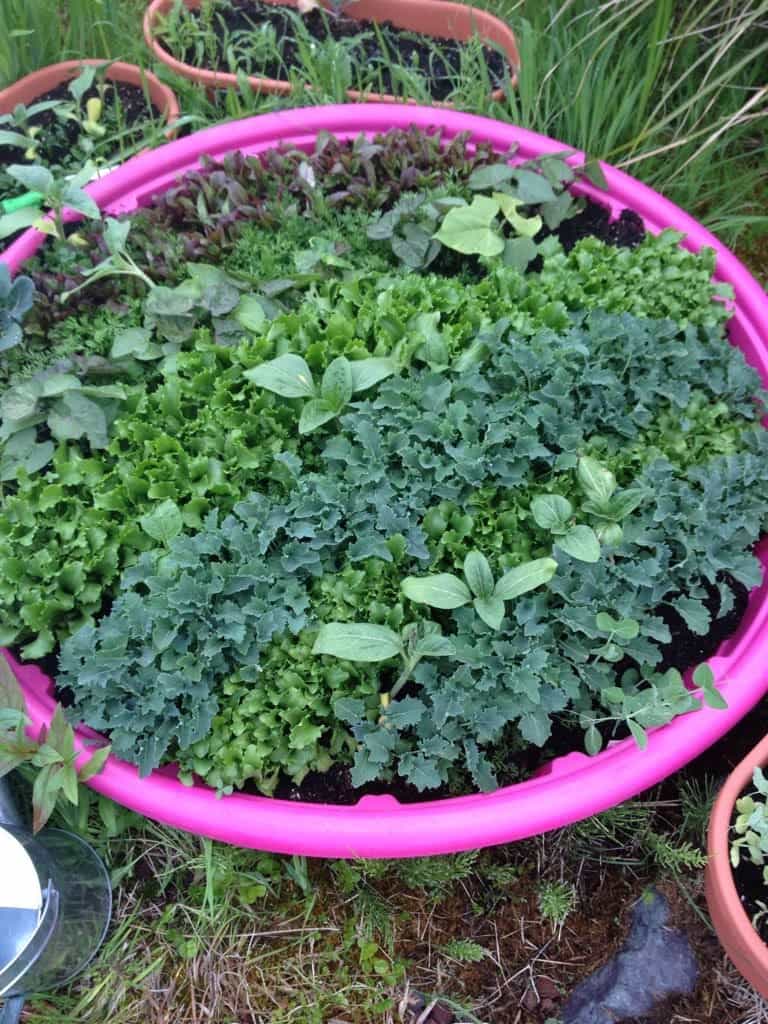 Via Baby Center
Grow kale, spinach, beets, and more successfully in a $8 kiddie pool!
Use a kiddie pool for watering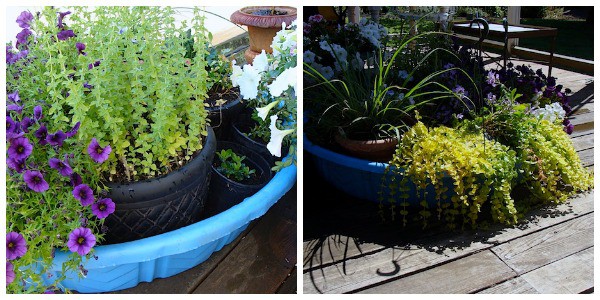 Via An Oregon Cottage
Kiddie pools can be used to help you keep your plants watered; learn more here.
Grow your herbs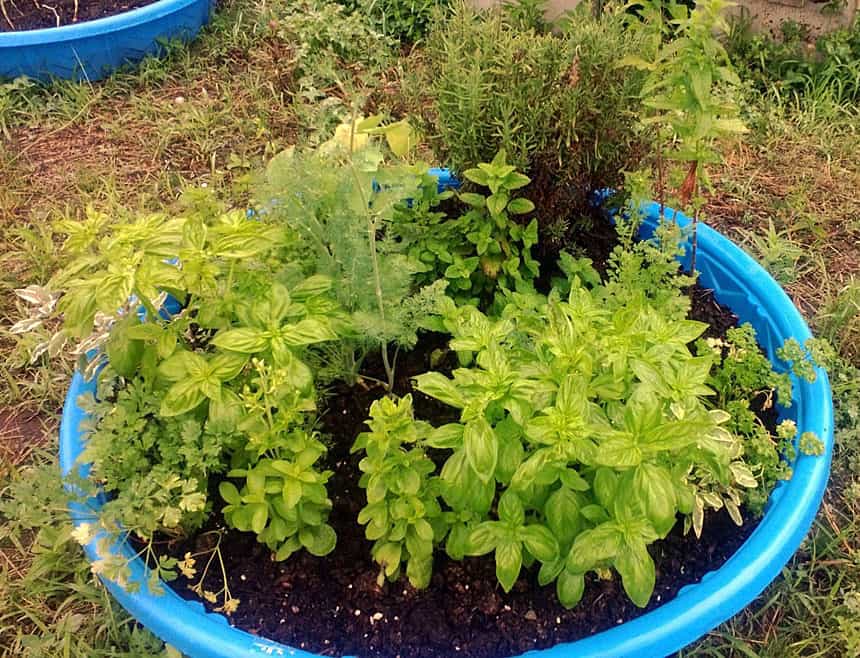 Via UMass.Edu
Learn how to reuse kiddie pools and fill with herbs!
Do-It-Yourself: Kiddie Pool Vegetable Garden!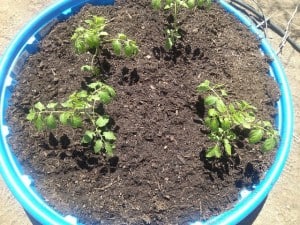 Via Wheel 'n Deal Mama
This tutorial shows you how to grow tomatoes and peppers in a kiddie pool. You can also find another tutorial here too!
Have your children help!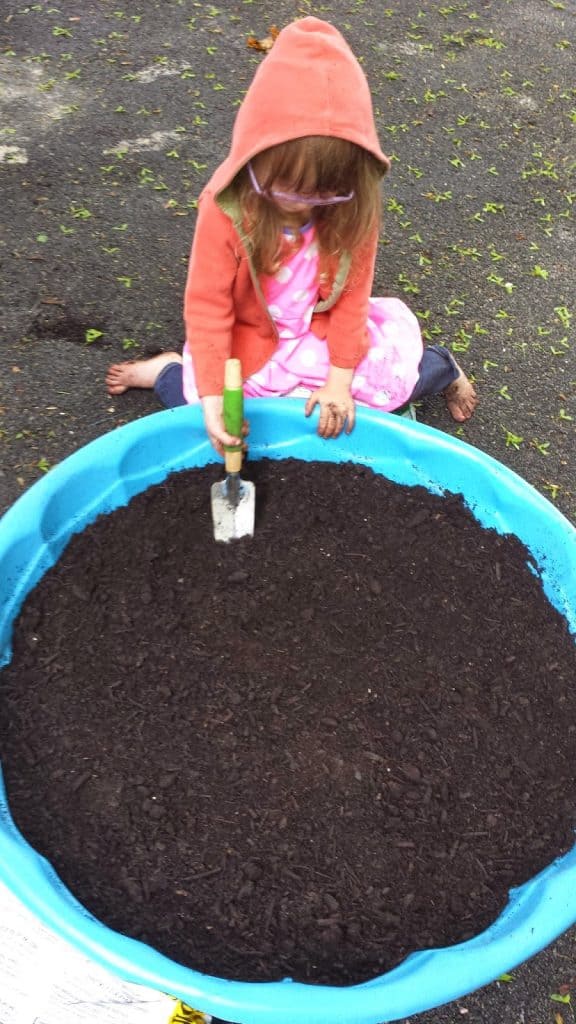 Via Munchkin and Bean
With your kids help, create a garden and teach them about gardening.
In ground kiddie pool garden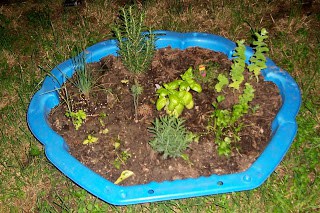 via Cheerios Underfoot
I like this idea, and if I wasn't pregnant, I would actually do it this way.
Kiddie pool on steroids!
Love gardening? Check out Organic Vegetable Gardening for Beginners!
Love gardening posts? Check these posts out:
The following two tabs change content below.
Latina mom of 4 married to wonderful Greek gentleman. Living in southeast PA and trying to juggle family and a household while trying to earn an income from home. Follow my stay at home journey as I discover how to earn money and save money so we can continue to live debt-free.
Latest posts by Joyce @ My Stay At Home Adventures (see all)