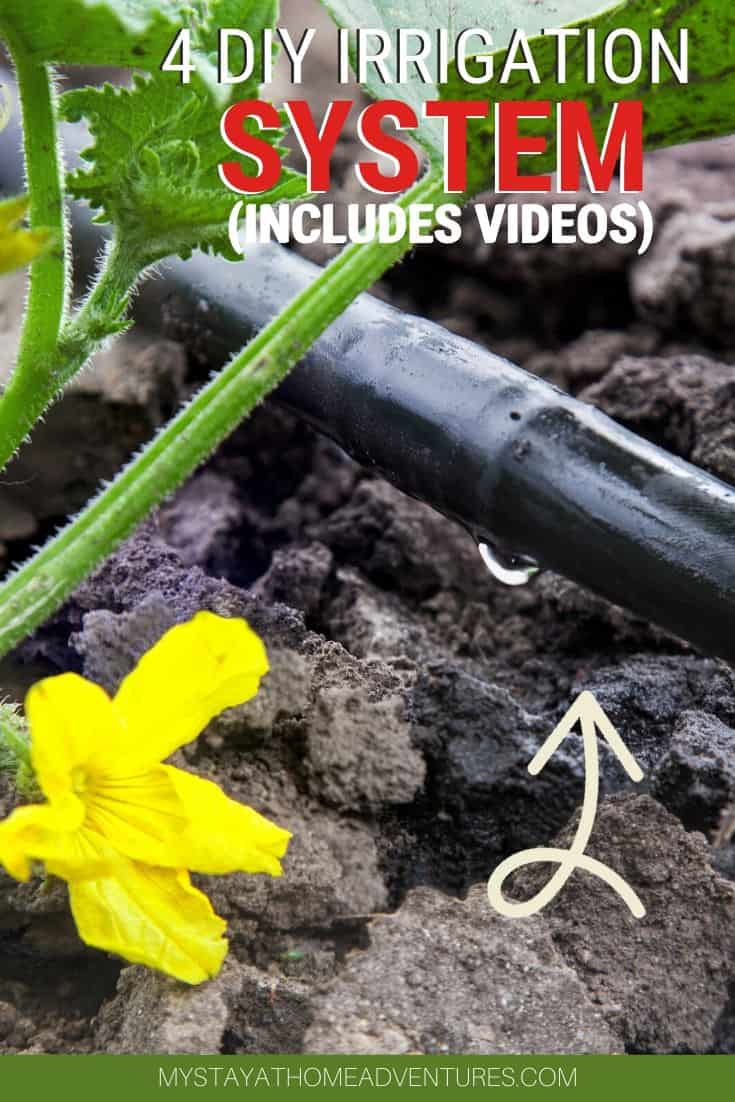 Gardening is amazing! It's good for the soul! Creating DIY irrigation systems for your garden that will keep your garden watered and save you money it's what we are going to talk about.
Creating your own DIY irrigation system for your garden has become quite a popular thing to do. Having your own garden is a beneficial way to supply food to your family.
Many people are opting to have their own garden as a means to know what's in their food and to ensure they have adequate food without a huge cost. When you opt to go for a DIY irrigation system for your garden, you're making a decision to save money and time in the long run.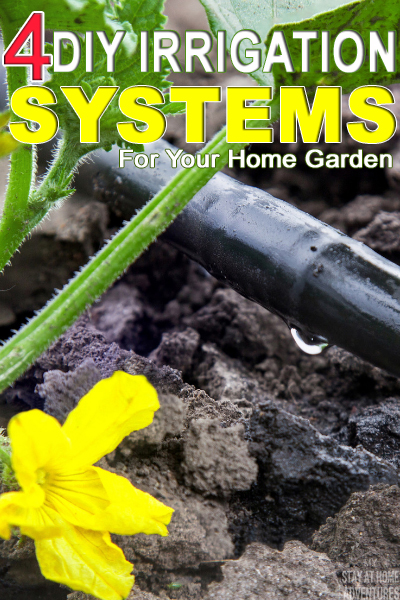 4 DIY Irrigation System for Home Garden
Outdoor Drip DIY Irrigation System
You can easily hook this DIY irrigation system for your garden up to your outdoor water spout. In order to make this system to water your garden, you'll need to place ½ inch tubing all around your plants in your garden area.
Be sure the tubing is about 12 inches apart. Slice some holes in the tubing so that your water can drip through to your garden plants.
Cover the tubing with about 2 inches of mulch once it's all set in place. Hook one end of the tubing to your water spout, turn on your outdoor water spout when your garden needs water and watch it irrigate your entire garden super-fast.
Bucket DIY Irrigation System
A super simple 5-gallon bucket design DIY irrigation system for your garden. Take a 5-gallon bucket, put a few lines of the hose coming out of it, as in cut holes to securely place these hoses, then fill the bucket with water and watch as you have ample water for your garden.
You will need to fill the bucket from time to time to ensure that the bucket has enough water to hydrate your garden.
Related garden post:
DIY Sprinkler Irrigation System
With some PVC pipe and some other supplies that are often found on hand in your garage or outdoor shed, you can easily set up this DIY sprinkler irrigation system for your garden.
Check out the full tutorial on Budget101's website called DIY Automatic Garden Watering System.
Water Hose DIY Irrigation System
Many gardeners have found that my first example, the outdoor drip DIY irrigation system, works just fine when you use old hoses versus actual piping.
Simply poke some holes into your outdoor garden hoses, use a multiple hose attachment on your outdoor water spout, and weave the holey garden hose around your plants leaving enough space to allow for ample water without soaking.
There are many ways you can create a DIY irrigation system for your garden. My list of DIY irrigation systems for your garden is meant to help you get started in the right direction.
Take the time to figure out which system will work best for your geographical location as well as the size of your garden. Once you've made a decision to make your own irrigation system for your garden, you're ready to start growing fresh fruits, vegetables, and even flowers.
If a DIY irrigation system is too much check out some of these systems below:
You read about four DIY irrigation systems you can use on your home garden. Now we want to know what are your tips and ideas about it. Share them below!
The following two tabs change content below.
Latina mom of 4 married to wonderful Greek gentleman. Living in southeast PA and trying to juggle family and a household while trying to earn an income from home. Follow my stay at home journey as I discover how to earn money and save money so we can continue to live debt-free.
Latest posts by Joyce @ My Stay At Home Adventures (see all)