Who doesn't have a closet full of old sweaters? Ok, maybe someone who lives in the Caribbean! Most of us have at least a few sweaters we haven't worn for years.
The problem I always have with getting rid of these sweaters is that they are in such good condition! They weren't worn very often and have so much life left in them. Luckily there are some really creative people out there who can help with this dilemma. Here are 15 ways to upcycle old sweaters so they don't go to waste!
15 ways to Upcycle Old Sweaters
A new lampshade can totally change the look of any room. This DIY Sweater Covered Lampshade is adorable and easy to make!
I love throw pillows, but with kids, they don't always last long. Making a DIY Sweater Pillow Cover is a wonderful way to keep my home looking great.
Pets love cozy beds to sleep in and what is better than making a DIY Sweater Pet Bed for them out of an old sweater?
I know how fast my children outgrow their clothing. I think it is a fabulous idea to Refashion a Sweater into Children's Clothes! How cute are those pants?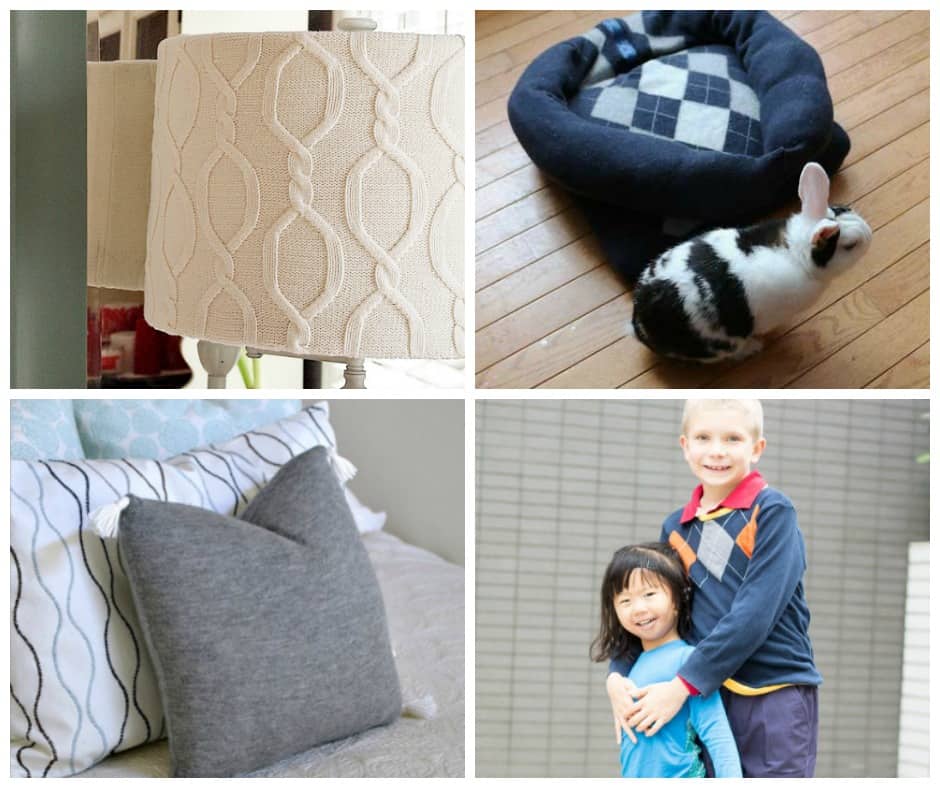 There may not always be extra money in my budget for jewelry. There doesn't have to be if I make a Sweater Bracelet!
I don't think any family can have enough gloves in the winter. These Fingerless Gloves from a Sweater are adorable and great to have on hand.
A Sweater Covered Pot is the perfect way to make houseplants more attractive. Plus it is perfect for upcycling an old sweater.
Hair accessories can get expensive. This Sweater Headband won't be though….it will only cost you an old sweater!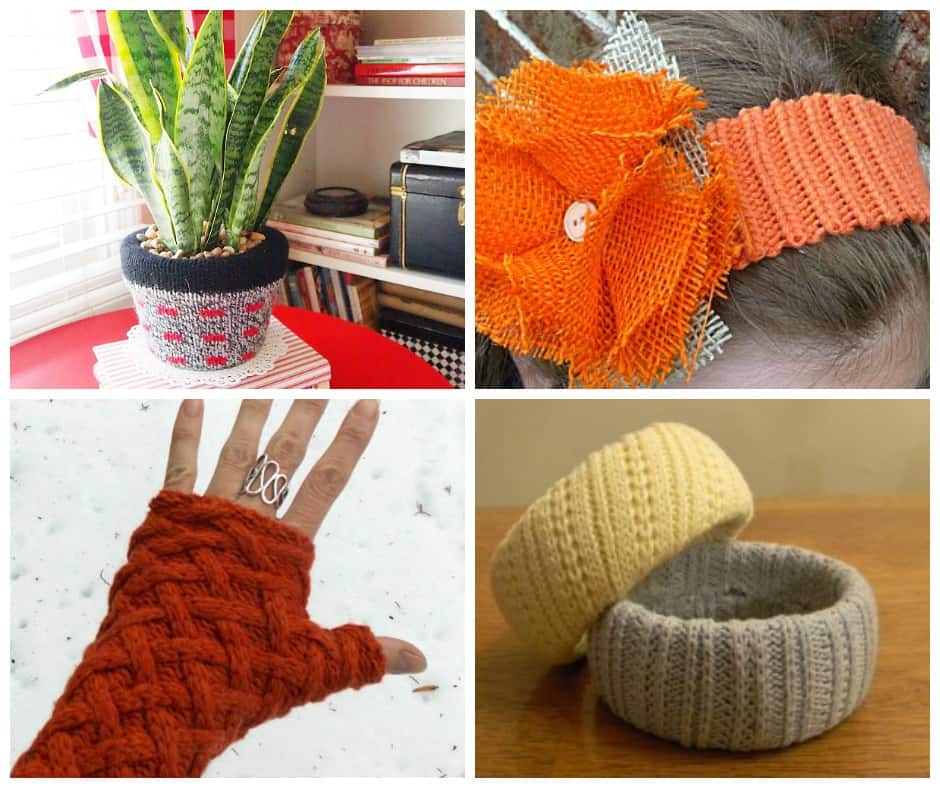 Sweater Sleeve Gift Bags would make adorable gift containers year round. Just pick out different colored sweaters for the different seasons.
Organizing will be easy and CUTE with this Upcycled Sweater Box. I can think of so many things to put inside this cute box.
Related posts:
My younger children still wear mittens and it seems like we are always short one, LOL. I can make TONS of mittens with this Sweater Mitten idea!
I do like to keep my sons bagged when I travel but don't want to spend the money on specialty shoe travel bags. It won't be a problem after I make some Sweater Shoe Travel Bags.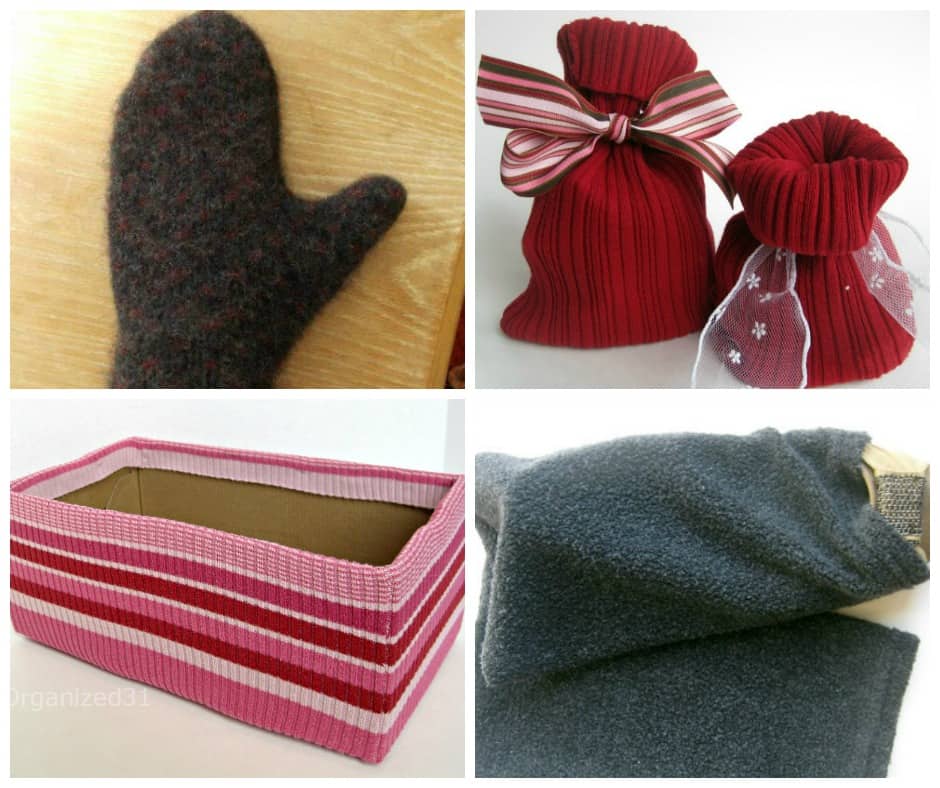 This DIY Winter Cowl is so stylish you would never know it was made from an old sweater!
I love having hand warmers when it is the dead of winter. They are so useful. These Sweater Hand Warmers are so much cuter then the dull ones you can buy at the store.
I love wearing boot cuffs in fall, winter, and spring. These DIY Boot Cuffs are so easy to make and customize.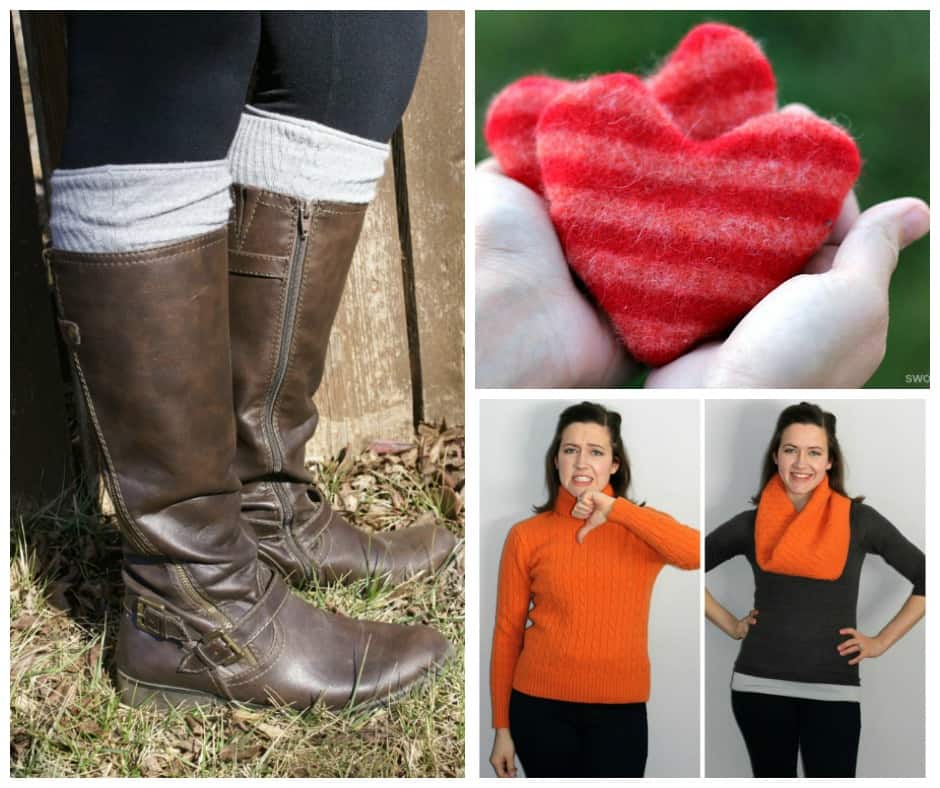 How Will You Upcycle Your Old Sweaters?
This list of 15 ways to upcycle old sweaters covers everything from home decor to hair accessories. I think everyone can find an awesome project to work on this winter. I love reusing items from around the house and getting more bang from my buck from everything I own!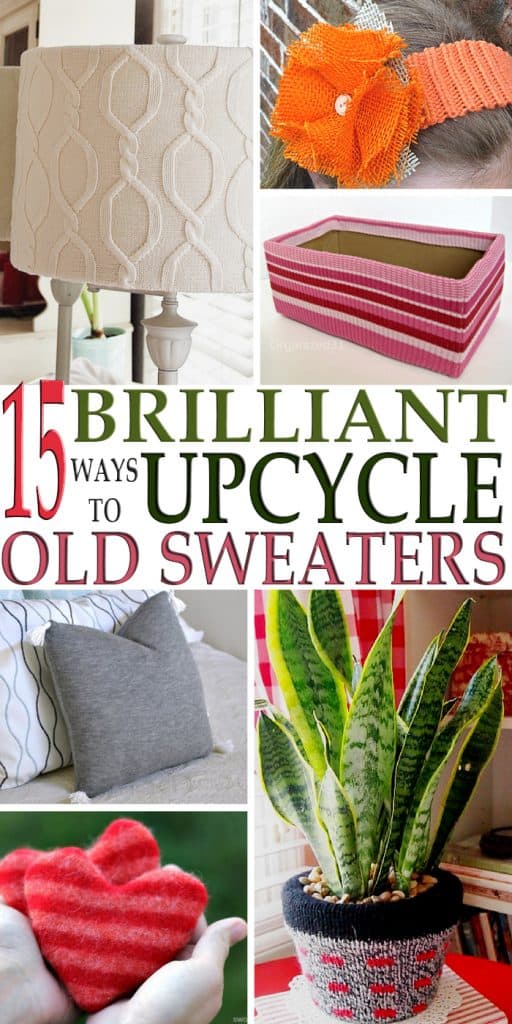 Let me know how you plan to upcycle old sweaters at your house and send me a picture of the finished project! Don't forget to PIN this post so you can come back and make every one of these projects!
The following two tabs change content below.
Jamie is a busy, married, mother of four from a small town in Kansas. She is a registered nurse who works part-time outside the home. The rest of her days are spent blogging, chasing around her four kids ages 2, 9, 13, and 17, scrapbooking, cooking, reading, traveling, trying out DIY and more! She is working hard to recapture the JOY in life! Check out her blog Life Is Sweeter By Design and learn more about this amazing family.