40 Frugal Activities To Do Indoors During Winter
This post may contain affiliate links which might earn us money. Please read my Disclosure and Privacy policies here

Maybe I am writing too much about ways to find fun during the winter, but for some reason, it has been a top priority for me as my boys are growing up and it seems like winter storms, and low temperatures keep us inside of our home.
We are thinking of taking a small spring break this year, but in the meantime, we have to continue to keep our fun going during the winter. With kids is very hard, and with active boys and add high function autism we have to come up with some fun and entertaining ideas.
Is about creating memories and bringing out smiles and laughter when the weather is cold and dangerous to enjoy.
Check out these posts:
I always believe that you don't have to break the bank to keep your family entertain during the winter and you can create your own home adventures. No amount of money can buy fun and laughter; those are free, but if you are looking for ways to keep your family entertained without breaking the bank during the winter here's a list for you:
40 Activities To Do Indoors During Winter
For Toddlers:
Pretend cooking
Pretend playing music
Read a book
Play ball
Swim in your bathtub
Look in the mirror
For ages 4 and up:
Color
Paint
Food Paint
Create fake snow
Do fun science experiments
Build a fort or tent
Bake
Pretend cooking
Play with balloons
Freeze dance
Roleplay
Indoor hide and seek
Play with building blocks
Have a puppet show with your own paper-bag puppets or sock puppets
Cook fun recipes
Play board games
Play simple games using free printables
Make fun crafts
Have a fashion show
Play Simon Say
Play Follow The Leader
Play with play-doh
Create your own play-doh
Pillow fight
Play with flashlights – my boys and husband love playing with flashlights.
Play with activity books
Make homework fun
Play trivia
Plan your summer or spring vacation
Play games online
These scavenger hunts are a great indoor activity for the kids, and a great idea to your readers during the lockdown.
Play Tic Tac Toe with

Pepperidge Farm® Goldfish® crackers

Create stop-motion films with your kids you can see more here!
Start a garden by planting seeds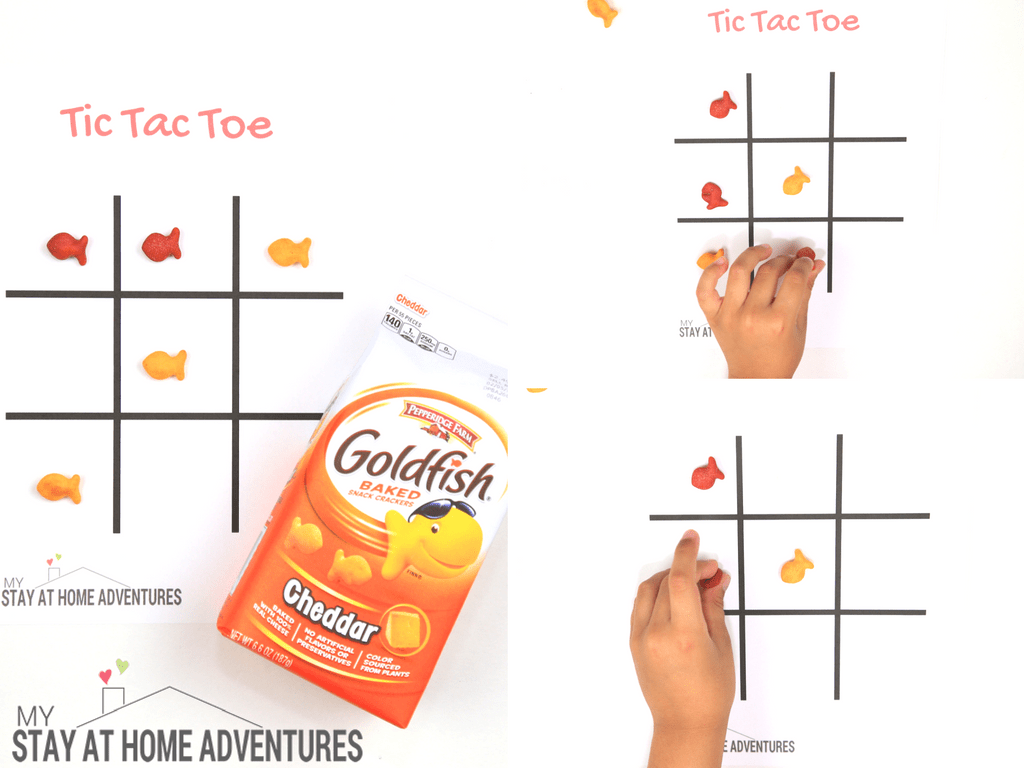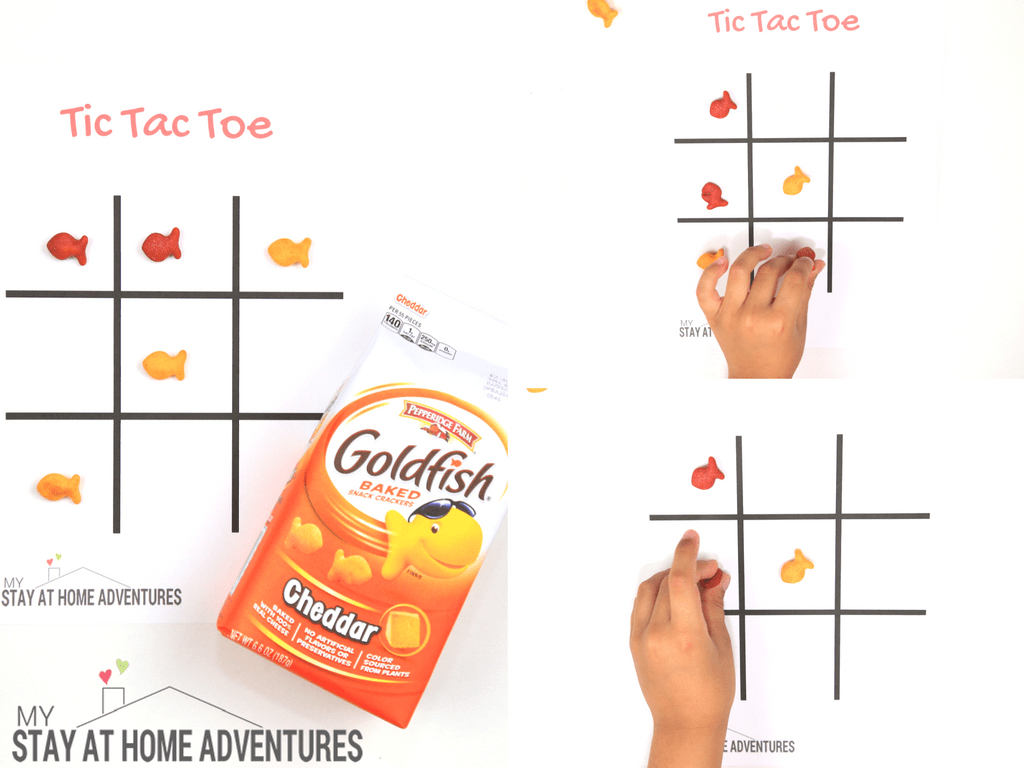 As you can see there many ways to enjoy fun entertainment indoors during the winter that will bring your family closer together with smiles and laughter! It is time to stop thinking that fun is over when winter arrives and stop thinking that you need to break the bank to have a good time.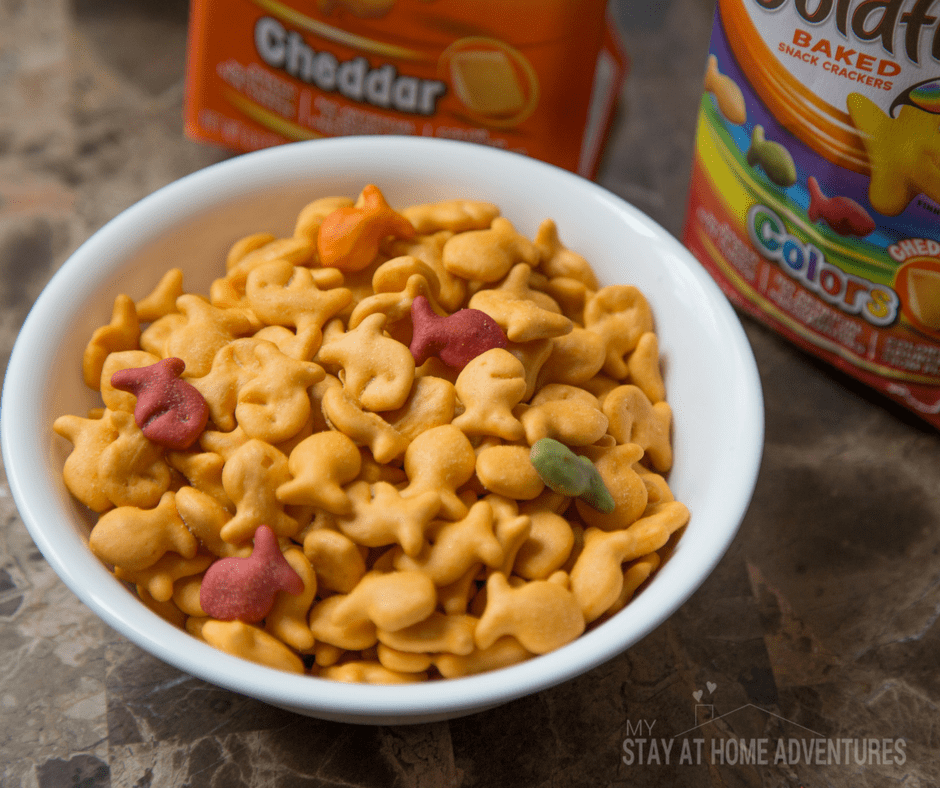 About Pepperidge Farm® Goldfish® crackers and why we enjoy them:
Always baked with real cheese.

No Artificial Flavors or Preservatives

Colors Sourced from Plants, such annatto extracted from the reddish seeds of the Achiote Tree

Baked with Whole Grain Cheddar has 12 g of WG per serving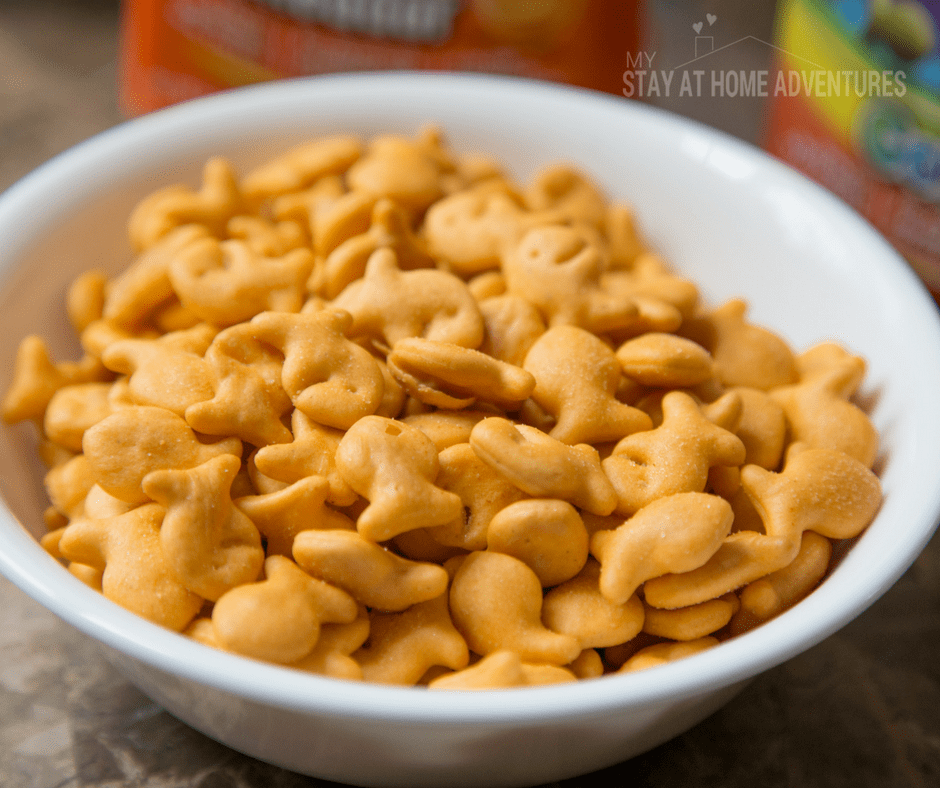 Why not grab a bowl of Pepperidge Farm® Goldfish® take in those #GoldfishMoments and enjoy your winter days! What activities do you and your family enjoy doing indoors during winter?