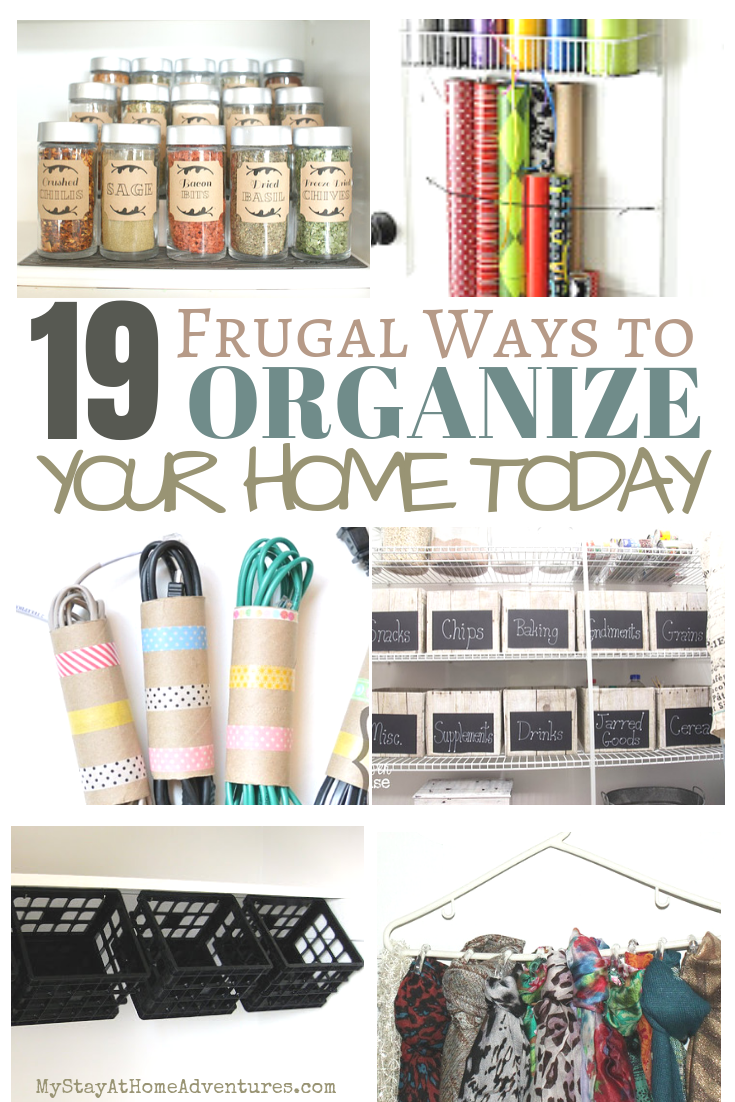 We love our home, and we want to make sure that we keep it nice and organized. If you are looking for home ideas on a budget that are going to help you keep your home organized, this is for you.
At My Stay At Home Adventures, we love to save money; we love to make money, and anything that makes us feels good and doesn't cost us much.
To help you save money, we found these frugal ways to organize your home.
From reusing items you already have at home to purchasing cheap organizers, all under a budget and very frugal that will help your organized home look good.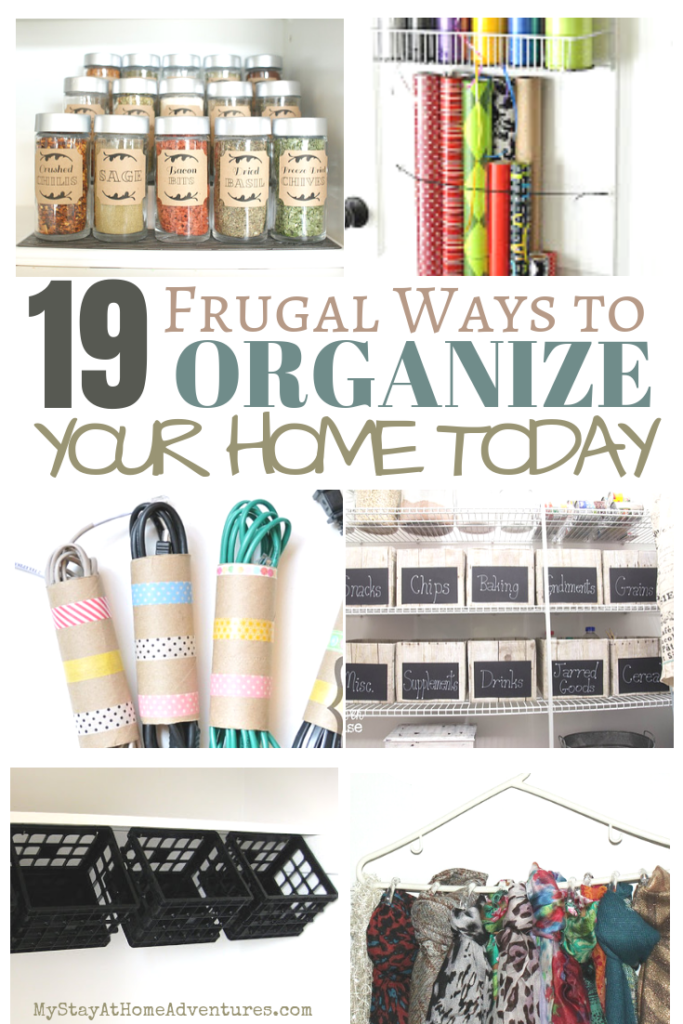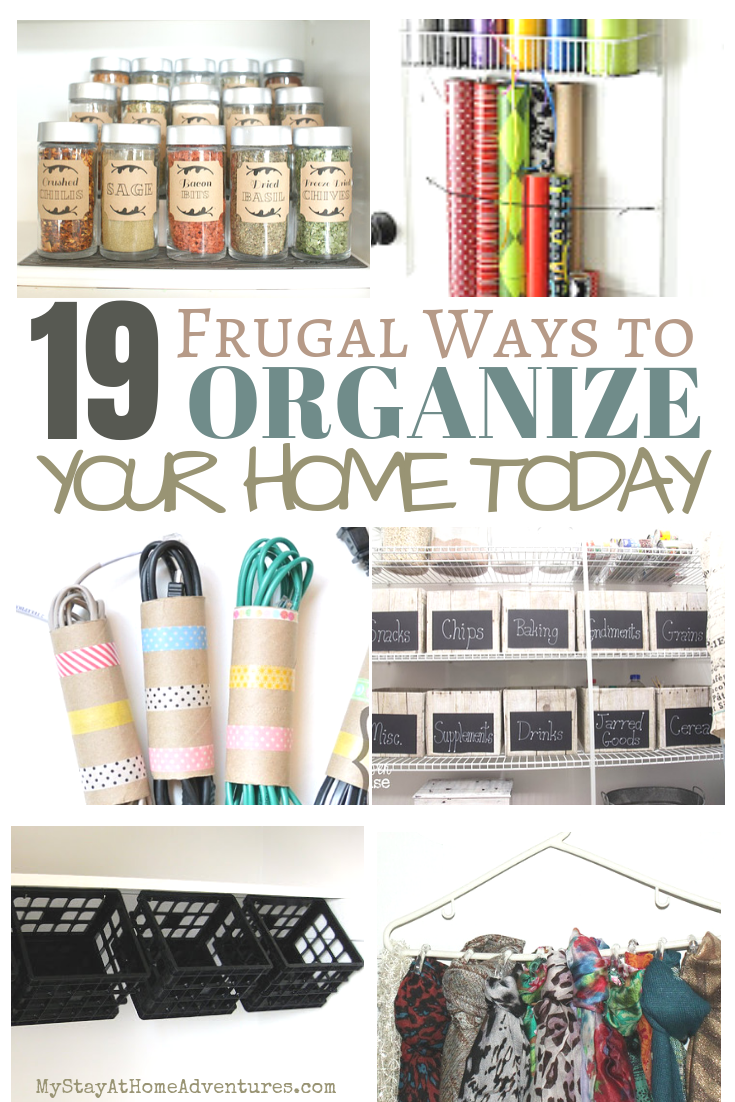 Frugal Ways to Organize Your Home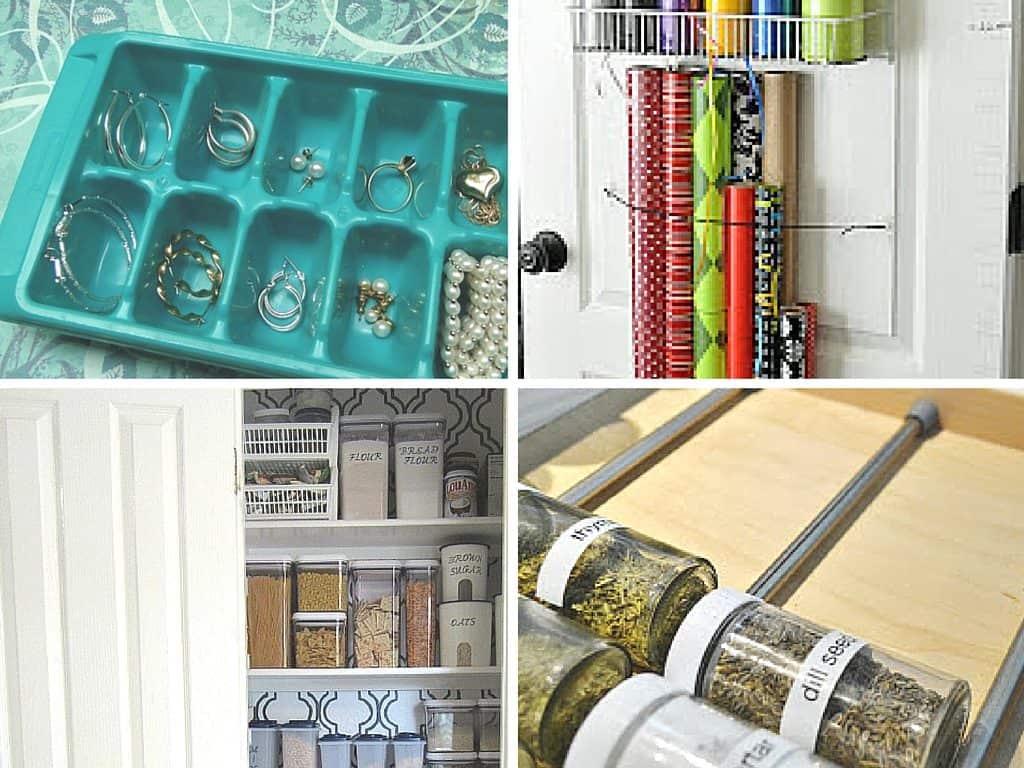 There is nothing worse than not being able to find your favorite pair of earrings or your rings. To help you keep your jewelry safe, use ice cube trays to keep them organized. Via The Frugal Girls
Having your wrapping paper stored in one place will help you when birthdays, weddings, and other events happen.
You will have them stored organized and ready to use. Keeping wrapping papers stored behind your door will be beneficial to you all year round. Via She's Crafty
Keeping an organized pantry can be a challenge for many. This Less Mess Pantry Project looks amazing, organized, and so affordable to make. Via Domestic Imperfection
Tension rods are a great way to help keep your drawers organized. Check out this DIY drawer divider that is incredibly easy to do.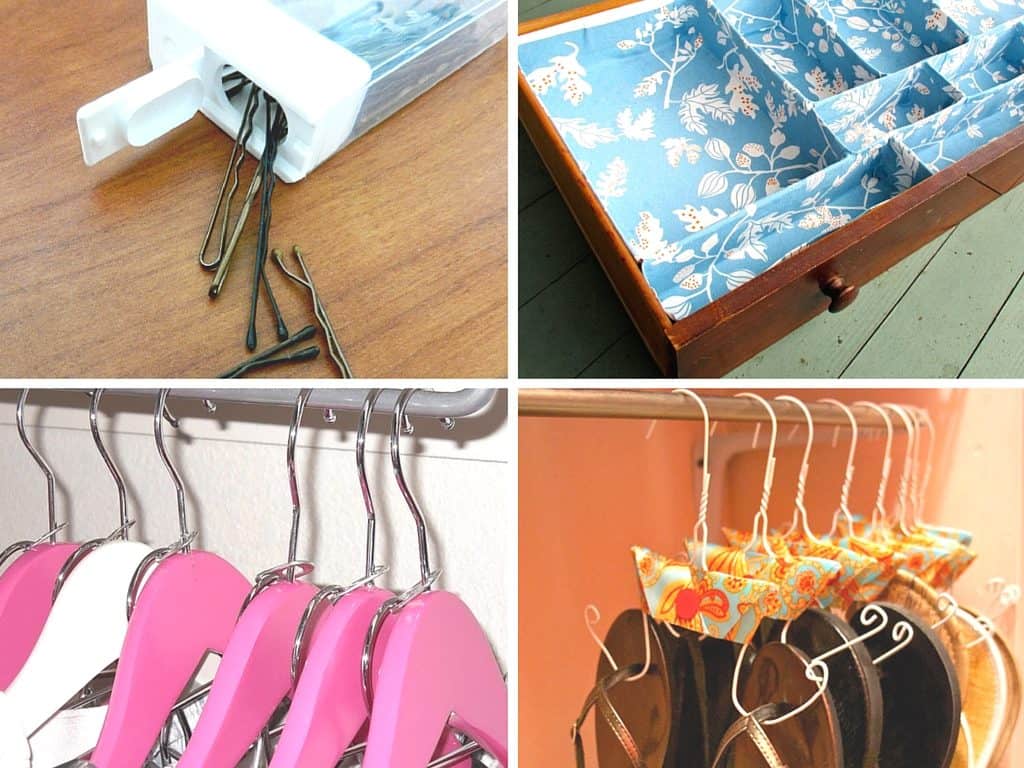 Keeping bobby pins together can be a pain. Creating a Tic-Tac bobby pin case to keep them organized is pure genius! Via Rachel Schultz
This is another way to help keep your drawers stay organized, and you can create them with things you already have in your home.
Learn how to make a no-sew drawer organizer without going broke. Via The Non-Consumer Advocate
Double your closet space using soda tabs. No matter your closet size, this simple technique can be used. Via MacGyverisms
Keeping your flops organized can be frustrating. With this flop tutorial using hangers, this issue is simply solved. Via ePBot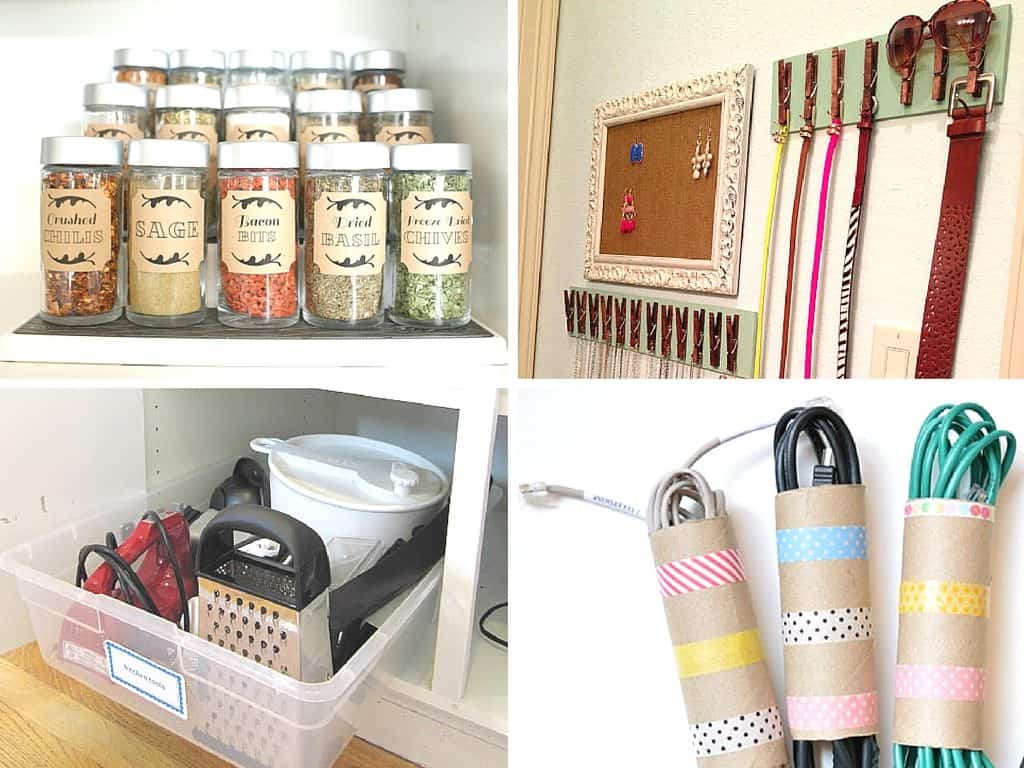 Keeping your spice cupboard organized can be a first world problem! With this affordable way to keep them organized, it won't break the bank and it will create a mini makeover in your kitchen for a budget. Via The Social home
Have clothes pins laid around your home? With this amazing tutorial, you can create a space to keep your belts and other items organized. Via Power Tolls and High Heels
Create pretended pull-over drawers with plastics. Via Everyday Organizing Cords are everywhere around our home.
They can clutter a home and are such eyesores. With this frugal way to organize your cords, you can get rid of this horrible cord mess in your home. Via Our Thrifty Ideas
If you still need more help organizing your pantry, check out the cheapest way to organize a stylish panty. You are going to be surprised at how this was created with diaper boxes. Via BogHer
Check out this closet organizing technique they used for this nursery closet. This is so affordable and easy to do. Via Reality Daydream
Need to keep your pencils and pens organized? Check out these DIY pencil containers. Via Recyclart
Organizing your scarves don't have to cost money. Learn how here! Via Confession of an Overworked Mom
You can buy it or create it. Creating a DIY Pocket organizer to help you store your items such as cleaners, shampoos, and such is a frugal way to keep things organized. Via Imperfect Homemaking
Don't throw your spaghetti sauce jars away, reuse them to help keep your kitchen organized. Via Restoration Beauty
Also, this video shows you how to keep your home organized using limited funds that are functional and practical. Via Do It On A Dime
Share with us your Frugal Ways to Organize Your Home!
Need some kitchen organization ideas? Check out 29 Clever Kitchen Organization Ideas and Gadgets.
Save
The following two tabs change content below.
Latina mom of 4 married to wonderful Greek gentleman. Living in southeast PA and trying to juggle family and a household while trying to earn an income from home. Follow my stay at home journey as I discover how to earn money and save money so we can continue to live debt-free.
Latest posts by Joyce @ My Stay At Home Adventures (see all)