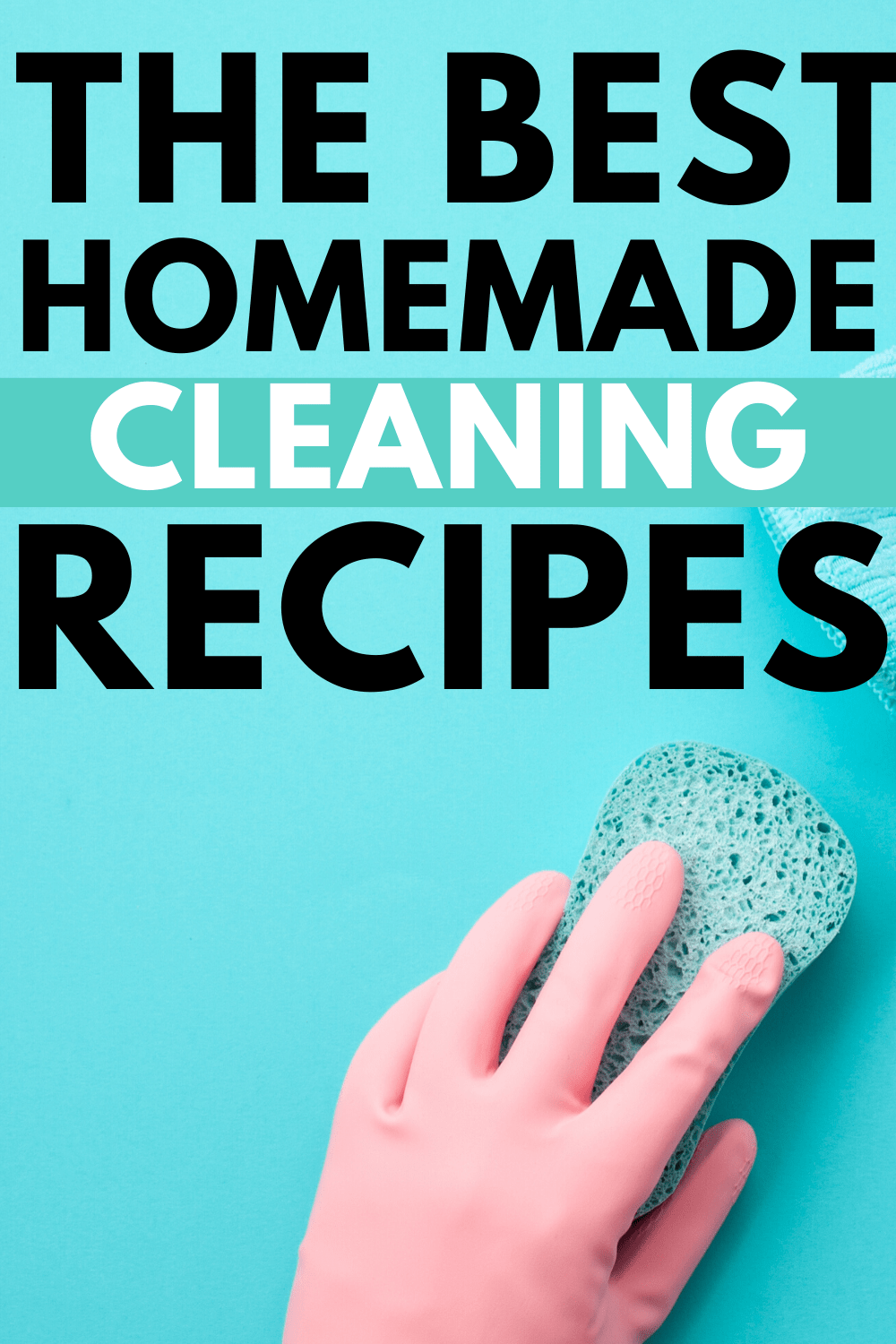 Let's talk about DIY home cleaning recipes for a minute here, shall we?
There are many benefits of making your own home cleaning recipes, my friends. And if you are not sure as to why they are good for us, let me give you some top reasons why:
Affordable
DIY home cleaning products are super affordable compared to buying cleaning products from the store.
To give you an example homemade cleaning wipes (Homemade Clorox Wipes) cost less per ounce than store-bought.
Storebought will run at 21¢ per ounce and homemade will cost .02¢ per ounce. This is a huge saving if you ask me!
Eco-Friendly
Some homemade cleaner recipes are good for the environment because they don't contain harsh chemicals. Creating a home cleaner that is eco-friendly will also save you money and help mother nature!
Safe around children
There are tons of DIY home cleaner recipes that are safe around kids. No need to worry about if the cleaner you are using around your home will affect your children.
Safer to breath
Even use cleaners their smell alone is strong and unbearable to breathe? Using a homemade cleaner makes it safer to breathe when you use them.
Now that you can see the benefits of DIY home cleaners let's continue, shall we?
There are so many DIY home cleaning recipes out there and if you are as busy as I am having a central location to find the top DIY home cleaning recipes is an excellent idea.
Related posts:
Since busy is what we are and we want to help you get your spring cleaning plans in order below you will find links to your favorite DIY home cleaning or if you are a first-timer, the best DIY home cleaning recipes to use in your home.
To even help you out we have a DIY Home Cleaning Recipe sheets that you can download and use at home to write or create your own home cleaner. What's even better is that these DIY Home Cleaning Recipe sheets are absolutely free.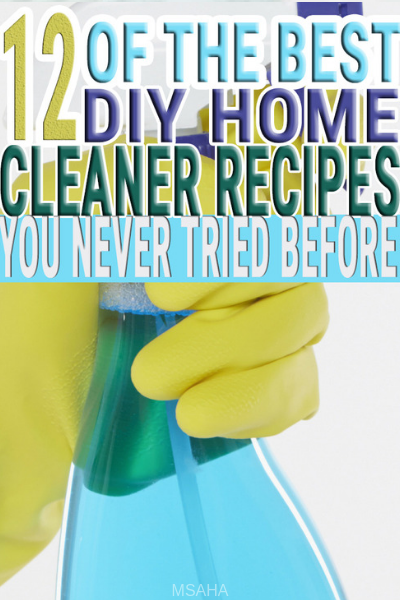 DIY Home Cleaning Recipes
To access these recipes simply click the link and you will learn more details and obtain the homemade cleaner recipe.

(Top Secret) Tricks for Cleaning with Vinegar
These recipes with vinegar you can see the before and after of how well these cleaners work!
Homemade Laundry Detergent Powder – Only 3 Ingredients
Looking to make homemade laundry detergent powder and the great news is that it is only 3 ingredients.
Lemony-Lemon DIY All-Purpose Cleaner
Lisa shows how her lemony cleaning recipe does an amazing job with her bathroom and other items.
The Ultimate
DIY

Toilet Bowl Cleaner

If you are looking for a strong toilet cleaner, then check out this DIY toilet bowl cleaner recipe.

Homemade Upholstery Cleaner Using Simple Ingredients
For the upholstery try this Homemade Upholstery Cleaner that uses only simple ingredients.
4 DIY Home Cleaner Recipes with Monthly Goals Printable
Check out these 4 DIY home cleaning recipes that also include a free monthly goal printable. These recipes include essential oils.
DIY Stainless Steel Cleaner
For cleaning your stainless steel check out this DIY home recipe.
DIY All Natural Glass Cleaner
Try this all-natural glass cleaner recipe when it is time to clean your windows.

DIY soap scum remover
For those tough areas in your bathrooms check out this DIY soap scum remover home recipe.
DIY Grout Cleaner
To remove grout during your spring cleaning this DIY Grout Cleaner recipe will help with that!
DIY Natural All Purpose Cleaner Recipe
This DIY natural all purpose cleaner recipe will make your home sparkle and germ-free.
DIY Hardwood Floor Cleaner
For your hardwood try this DIY hardwood floor cleaner and make your floors shine.

Now for your gift!
Download this exclusive free DIY home cleaning recipe sheets right now and start writing down these recipes or create your own!
Your turn: What is your favorite DIY home cleaning recipe?
The following two tabs change content below.
Latina mom of 4 married to wonderful Greek gentleman. Living in southeast PA and trying to juggle family and a household while trying to earn an income from home. Follow my stay at home journey as I discover how to earn money and save money so we can continue to live debt-free.
Latest posts by Joyce @ My Stay At Home Adventures (see all)