The Best Yard Organization Ideas for This Season
This post may contain affiliate links which might earn us money. Please read my Disclosure and Privacy policies here
Warmer temperatures are almost here and we can't wait to get started working on our yard. As always we go search the web for some yard organization ideas to help us get started.
I love our yard and since I love to garden I feel like is my second favorite place in my home during the spring and summer time. I hang out there and even do most of my work outside too.
We talk about garage organization ideas before and I hope you take the time to check it out as well. And with that, I know you are going to enjoy this yard organization as well.
Our yard is a corner lot and not much for privacy to be honest, so we need to keep um, our clutter to a minimal and not that visible. So finding yard organization ideas to help us with this is a great thing.
15 of The Best Yard Organization Ideas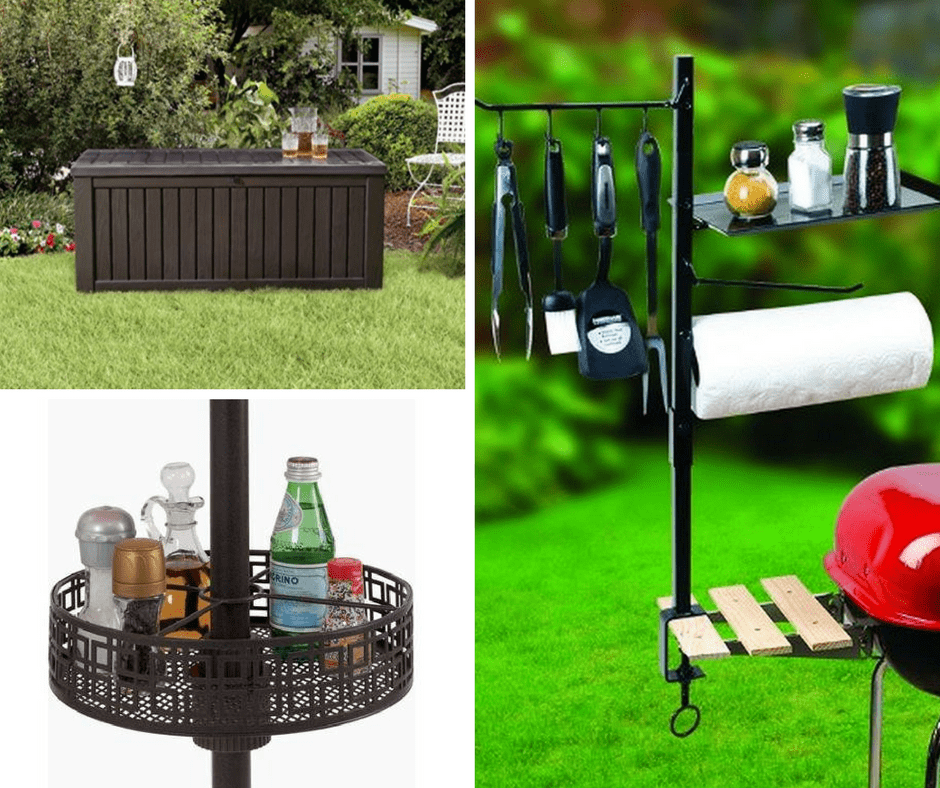 Home Storage Solutions; add extra seating and storage space to your home with the beautiful deck box.
Round Patio Umbrella Basket Organizer Tray – Holds Condiments, Cell Phones, Napkins, Flatware and More.
The BBQ Accessory Organizer will have you cooking like a pro with all your accessories grill-side and close at hand.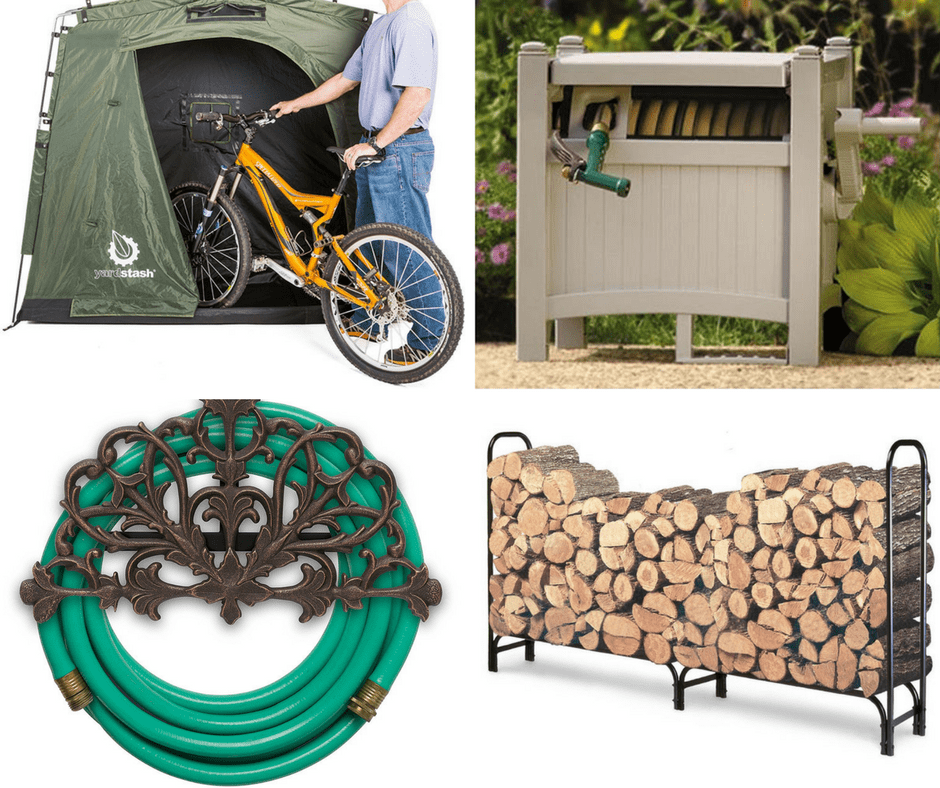 The YardStash III is guaranteed to keep your bicycles, gardening tools, pool equipment, kids' toys and other outdoor gear dry and accessible.
Check out this Suncast 100-Foot Capacity Garden Hose Reel Hideaway with Hose Guide to keep your hose hidden and organized.
This water hose holder is designed to mount to the side of a building and it can easily hold any outdoor hose that is 50-100 feet long.
Keeps firewood stable, safe, and off of the ground away from dampness and bugs.
Check out this decorative & functional patio seat provides extra seating & convenient storage.
This decorative outdoor trash container with 30 to 33 gallon capacity would work fine for us.
Love this Cooler Station with Cabinet to keep things nice and cool during family gatherings.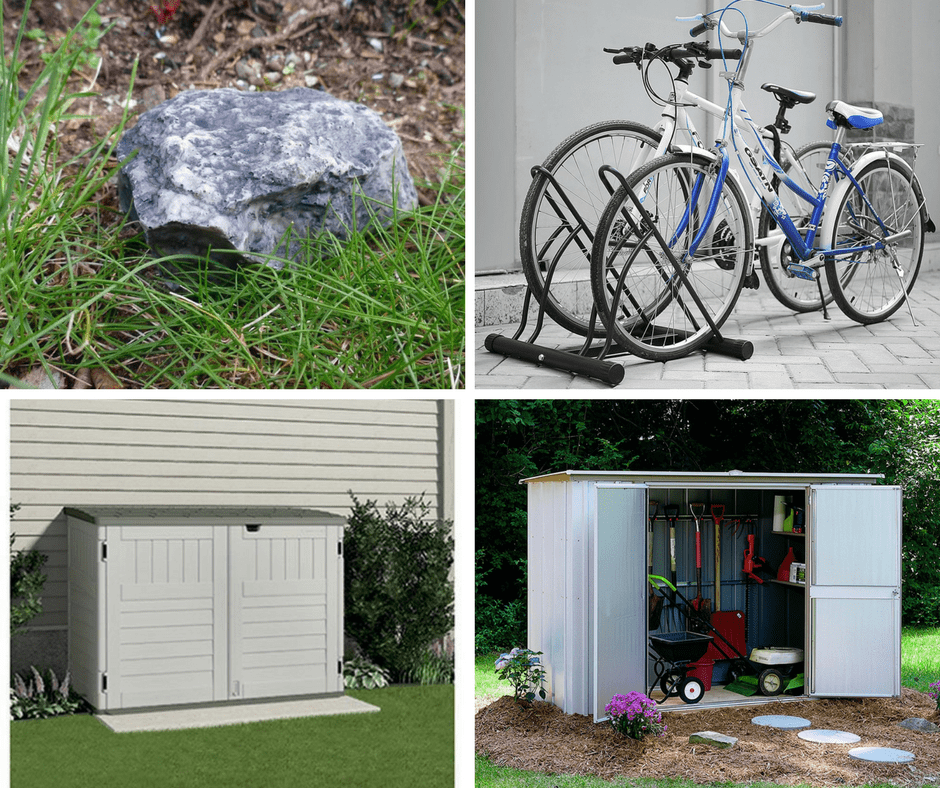 Family members are never locked out again Molded poly-resin matches real rock in size, shape, texture, color weight Stash your spare inside the rock!
This Bike Storage Stand is a great idea for our boys to store their bikes when we are outside.
This is a pretty good looking storage that is large enough to hold two 96-gallon garbage containers.
The Garden Steel Storage Shed is big enough for our garden tools and small enough to fit in our yard.
Conclusion
As you can see there are plenty of yard organization ideas to help you get started and enjoy your warmer days outdoors. What yard organization idea did you like the most?
Like this post check out this organization posts: