21 of the Best Garage Organization Ideas
This post may contain affiliate links which might earn us money. Please read my Disclosure and Privacy policies here
I have a confession to make; my garage needs significant help. I pride myself on having an organized home of some sort but don't visit my detached garage because you will never come out without assistance.
Today, I am looking anything garage organization ideas to help me tackle this spring challenge.
So what happened to my garage? How can this happen?
Well, the truth is that my family listens very well when it benefits them if you can say that. When we say throw that in the garage, they did! Literally!
It all started when I decided to help my mom find our Christmas decorations, and she asked for help. My mom is one of the toughest people I know, so I knew this wasn't good. When I opened the door and ran for my life, I knew we were in trouble.
It is sad to say that we have no sense of organization and everything that I don't want to see or thought we got rid of ended up in the garage!
Also, add that we keep our outdoor necessities such as the lawn mower, portable greenhouse, and tools there too, the garage is an organizer nightmare!
After calling for emergency rescue to get me the heck out (OK I'm exaggerating here!) we managed to find all of our Christmas decoration.
For those that don't know because you haven't followed my blog, my parents live with us, and my mom is a workaholic that loves Christmas decorations, maybe too much.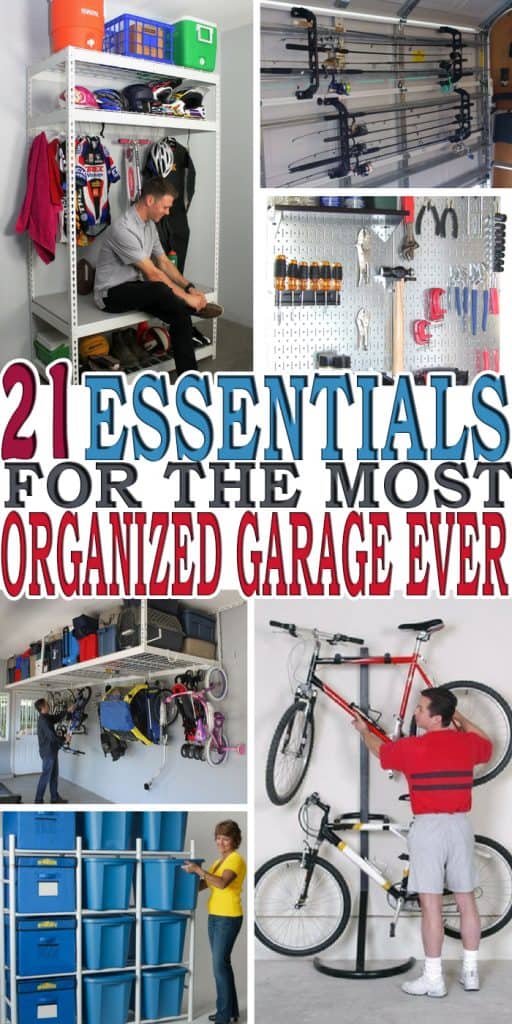 Anyway, back to my story, after my husband came home from work and I mentioned the garage, and he acted like he didn't know what was going on, we decided that we were going to tackle the garage this spring.
A decision I'm pretty sure he didn't enjoy either!
Related posts:
Since I love challenges and because I like to think of myself as the brain of this project I went to look for garage organization ideas on Pinterest and came back with hundreds of pins that will never come to life but were cute and gave me some inspiration.
Though Pinterest is full of ideas it can be hard sometimes and the reason why is because my husband's time is very limited. He also likes things to go smoothly and doesn't expect to be a big project.
Of course, the man can only dream, but what he wants is for me to find the fixtures required for him to put it together and get this garage done without having to spent too much time building something that to organize our garage.
Does that make sense?
Something that doesn't require ten days to build!
21 of the Best Garage Organization Ideas
What I found was that I needed to step away from Pinterest a bit and get to work! Below you will find 21 garage organization ideas to help you and motivate you with your garage cleaning this spring.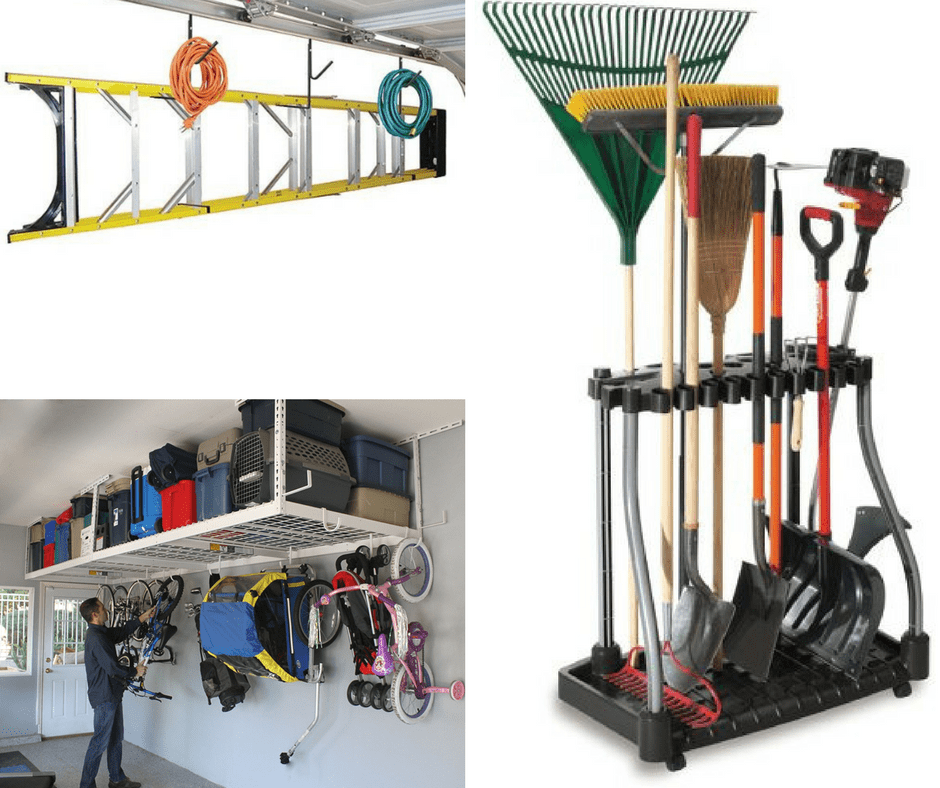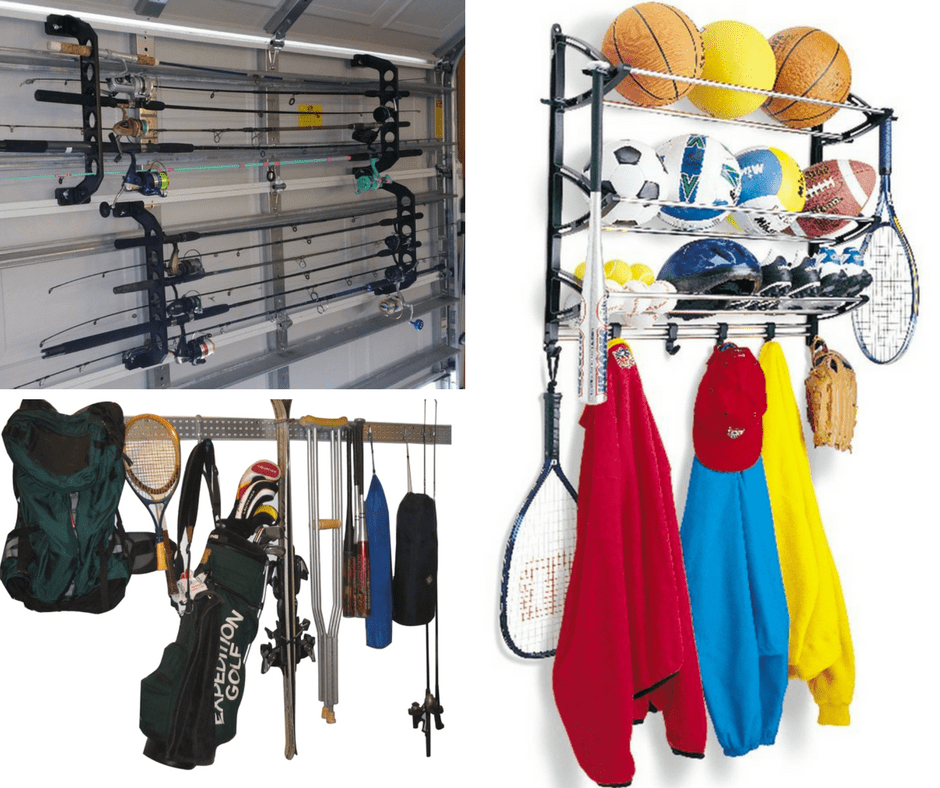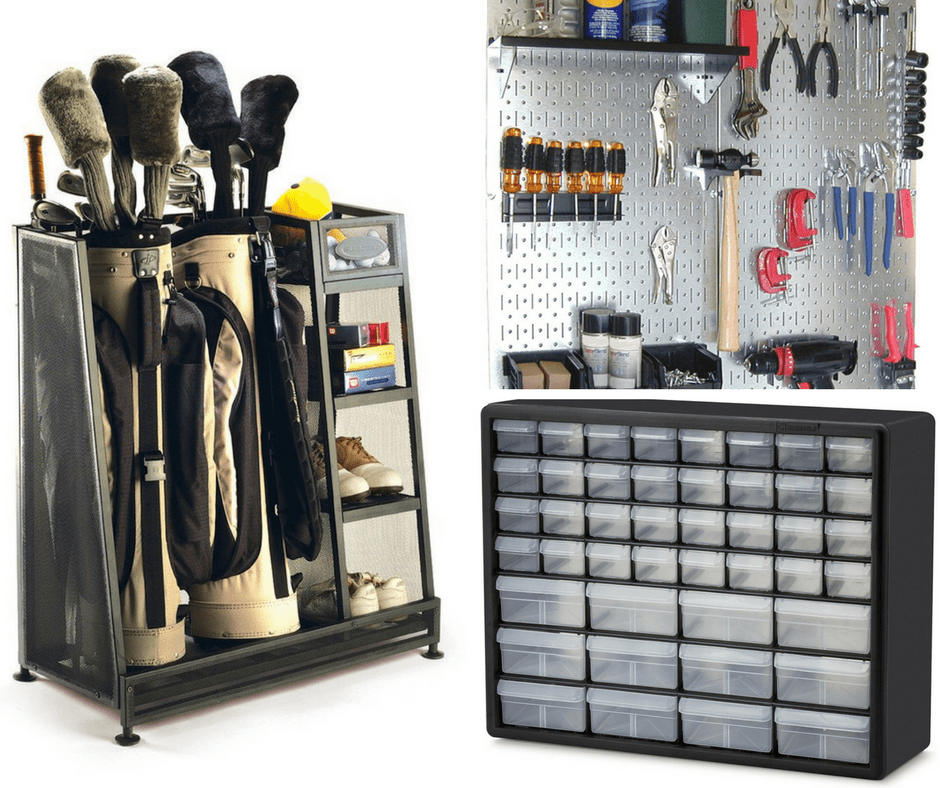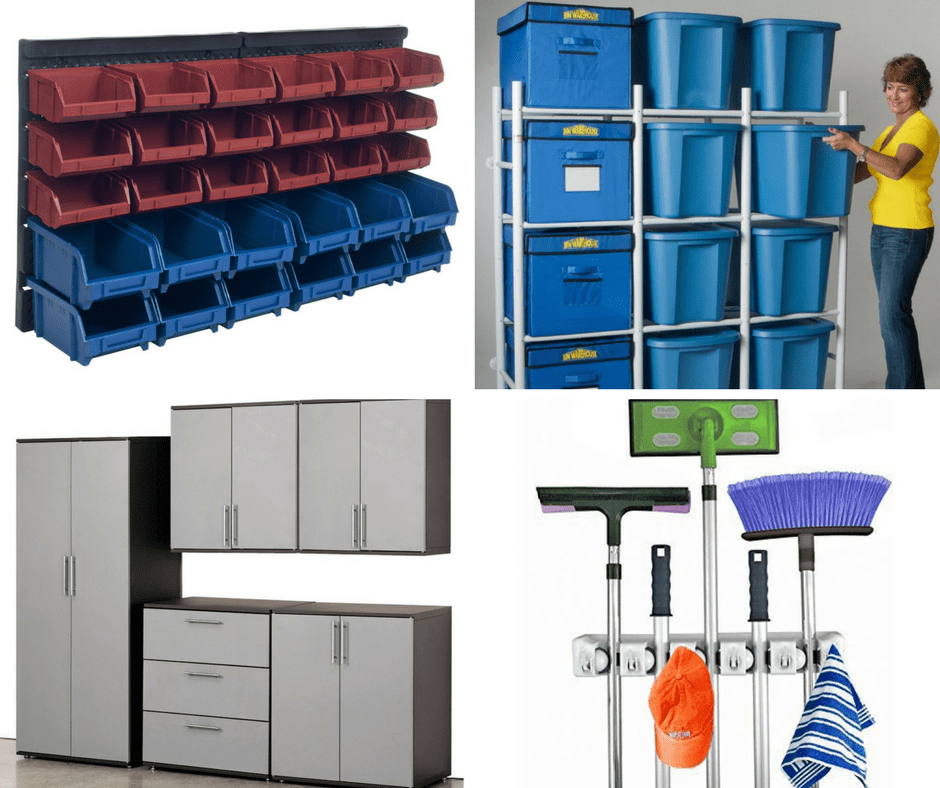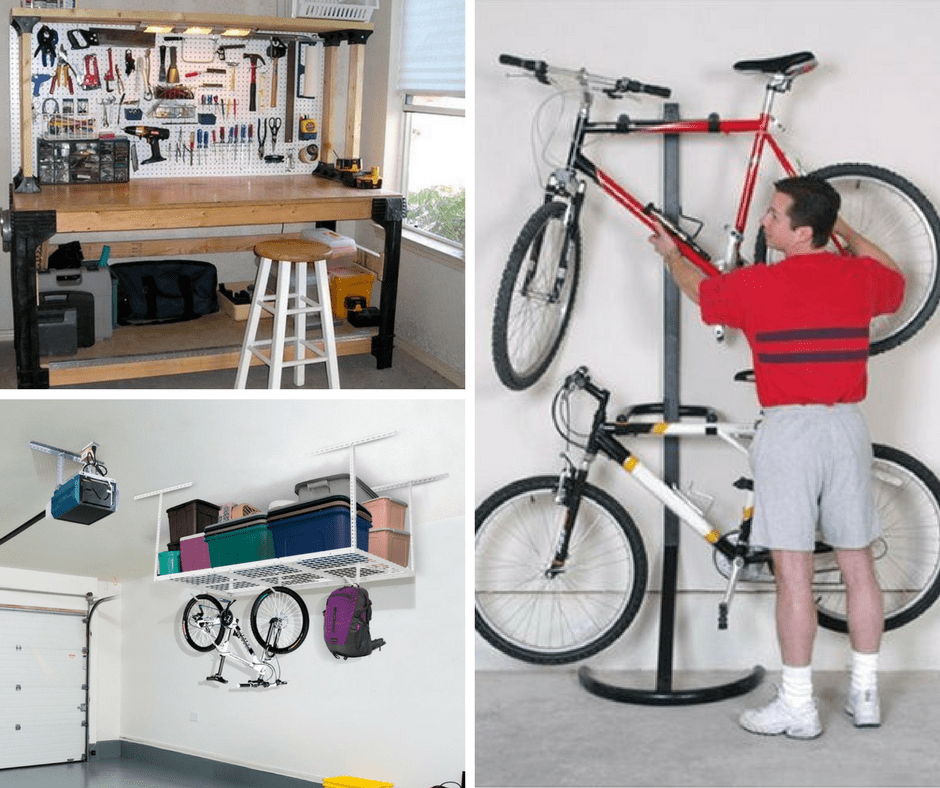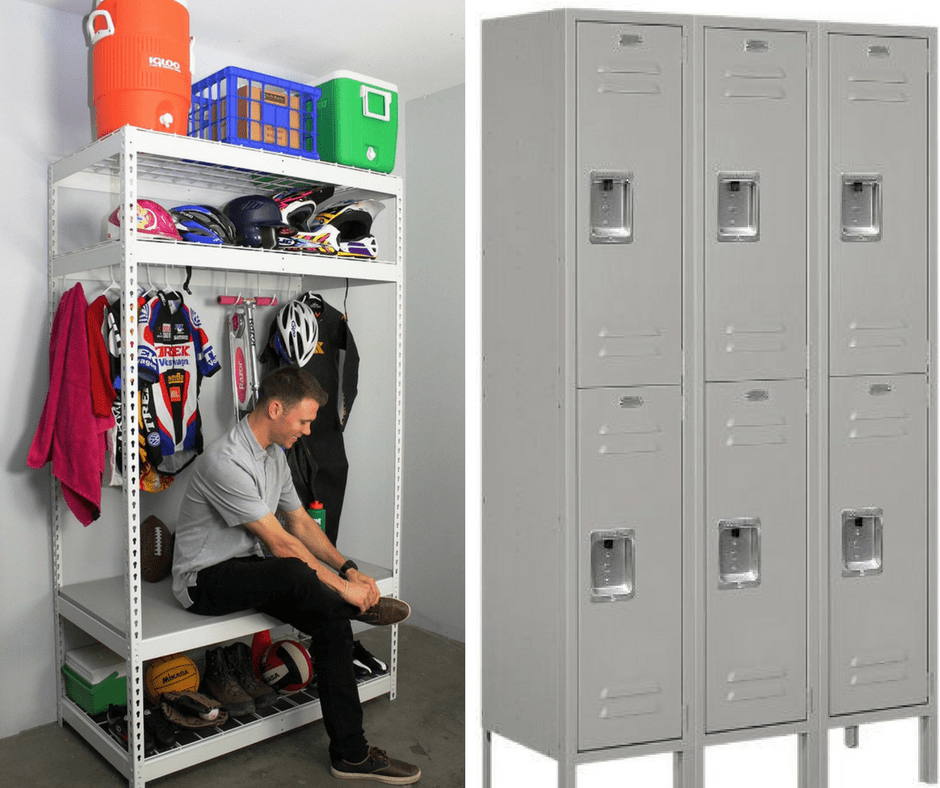 Now with these garage organization ideas, I am pretty sure we can't go wrong at all this spring season. Which one did you is your favorite or favorites? I am sure the ceiling mount for the boys' bikes will work in our old garage and the 30 bin organizer.
Love this post? Check out these organization posts: