Coffee Filter Christmas Tree Craft
This post may contain affiliate links which might earn us money. Please read my Disclosure and Privacy policies here
This easy Christmas craft is perfect for toddlers and preschoolers. The coffee filter Christmas trees can be used as puppets when singing O Christmas Tree or the Five Little Christmas Trees song. You can also add a string or hook and hang them on your tree!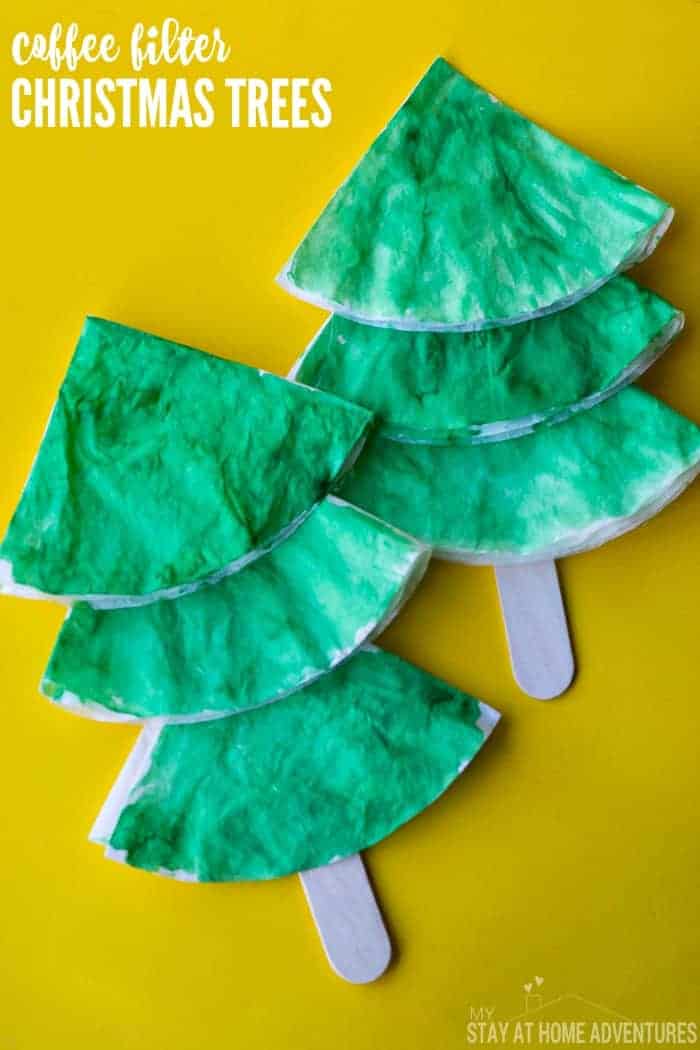 How to Make a Coffee Filter Christmas Trees Kids Craft
My son loves easy crafts, and since Thanksgiving is over, we've been gearing up for Christmas. In addition to our handprint Christmas tree cards, we made these adorable coffee filter Christmas trees to use during one of our favorite holiday songs: Five Little Christmas Trees. If you don't know the words, check it out! Kids love singing it and acting it out!
Read: 6 Frugal Christmas Decor Ideas to Make Your Home Beautiful
Here's what you'll need for the coffee filter Christmas trees: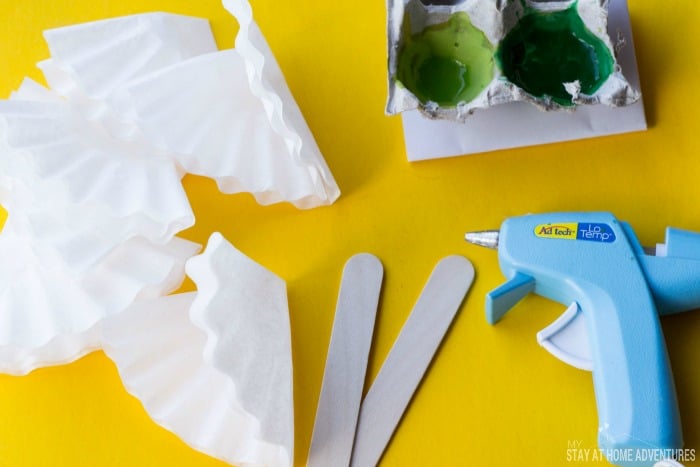 Materials:
coffee filters
craft sticks
green tempera paint
school glue or a hot glue gun
Read: 44 Ideas to Decorate For Free This Christmas Your Family Is Going To Love!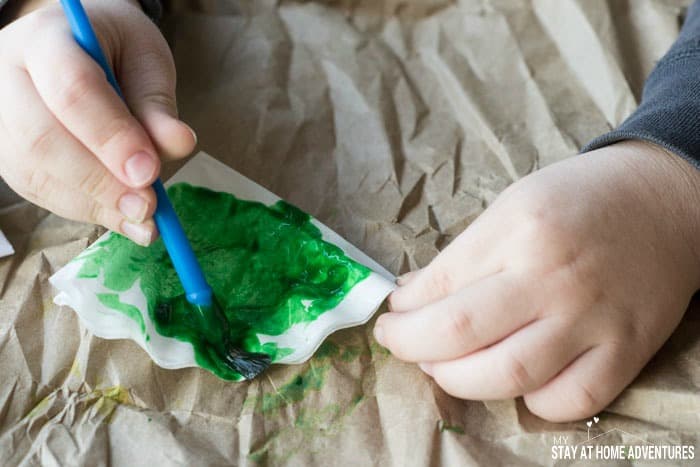 Instructions:
Fold the coffee filter in half, and then fold that half again. (You're folding it in half twice to create a triangle shape.)

Paint the coffee filters green. You can do this before the folding (on both sides) if you want to make sure every square inch of the filters are green. We're not that picky.

Let the coffee filters dry. Ours took about 45 minutes to dry completely because the kiddo lays the paint on a little thick sometimes.
Glue the green coffee filters to the craft stick in a tree pattern by layering them one on top of the other. It works well with two filters as well as three.
Have fun with your Christmas tree puppets!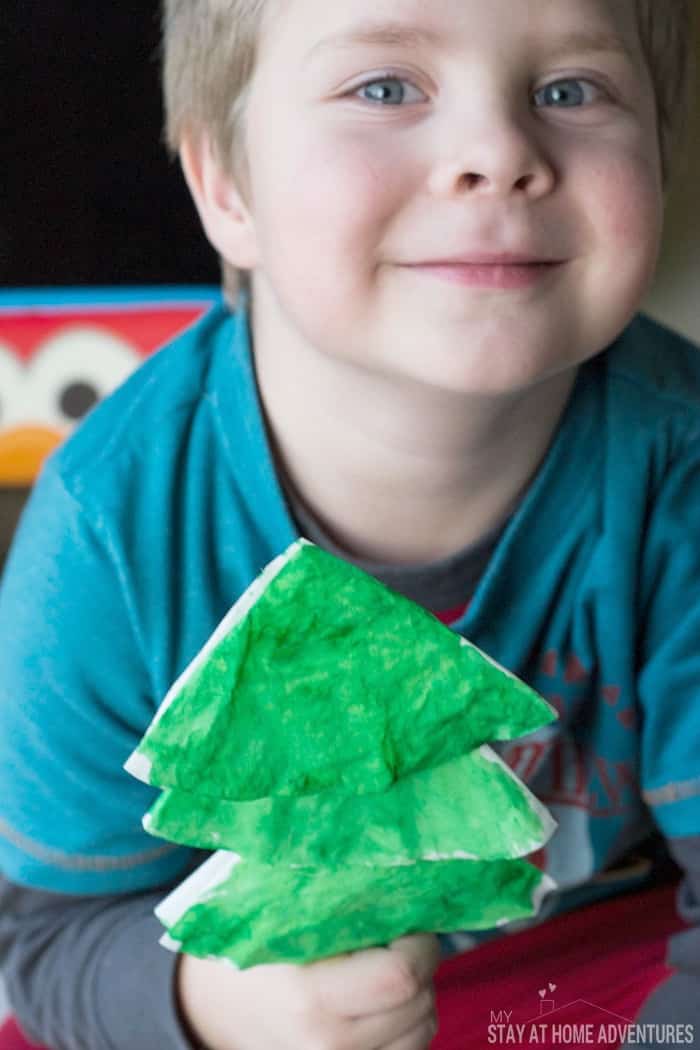 We're putting ours on the tree, but you could add them to small pots to look like planted trees and put them on your mantle, too.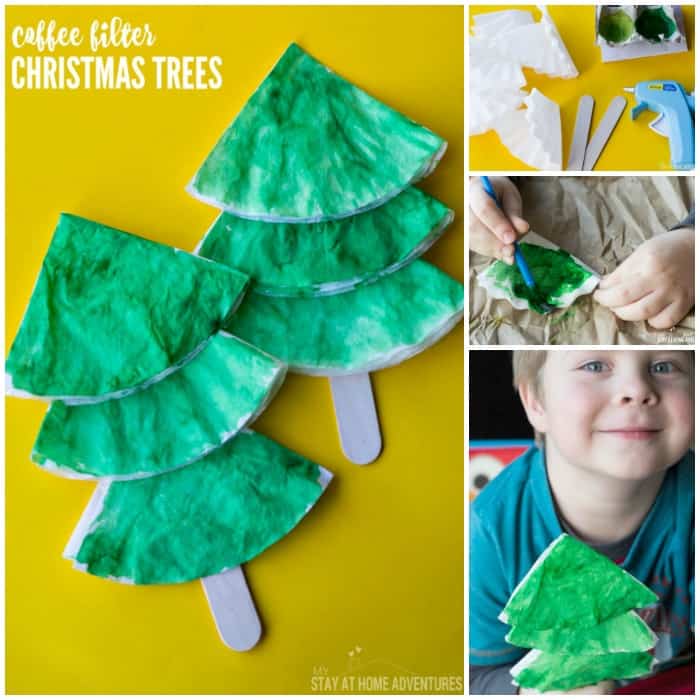 For more Christmas crafts, check out these posts: