Camarones al Ajillo (Shrimp With Garlic Sauce)
This post may contain affiliate links which might earn us money. Please read my Disclosure and Privacy policies here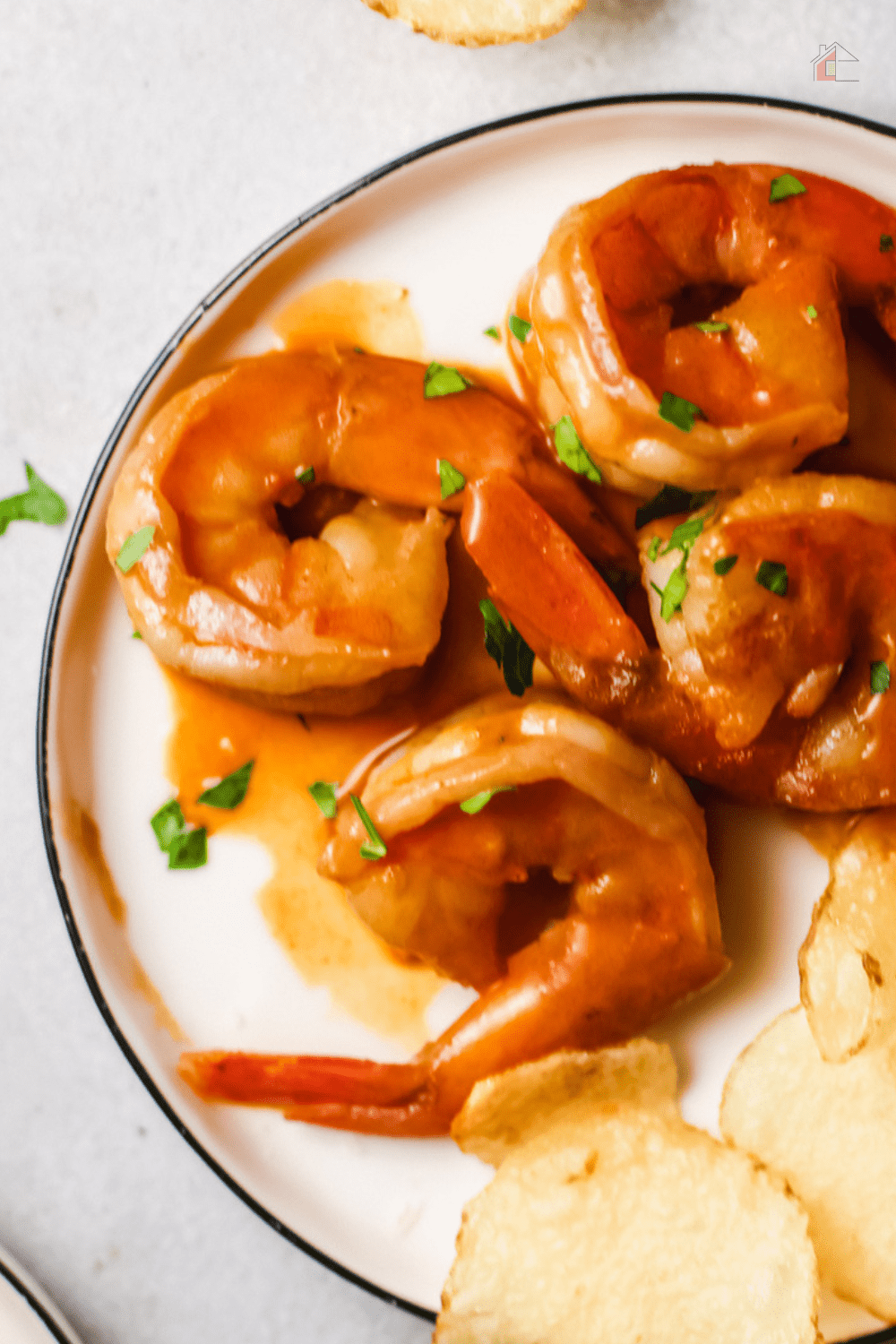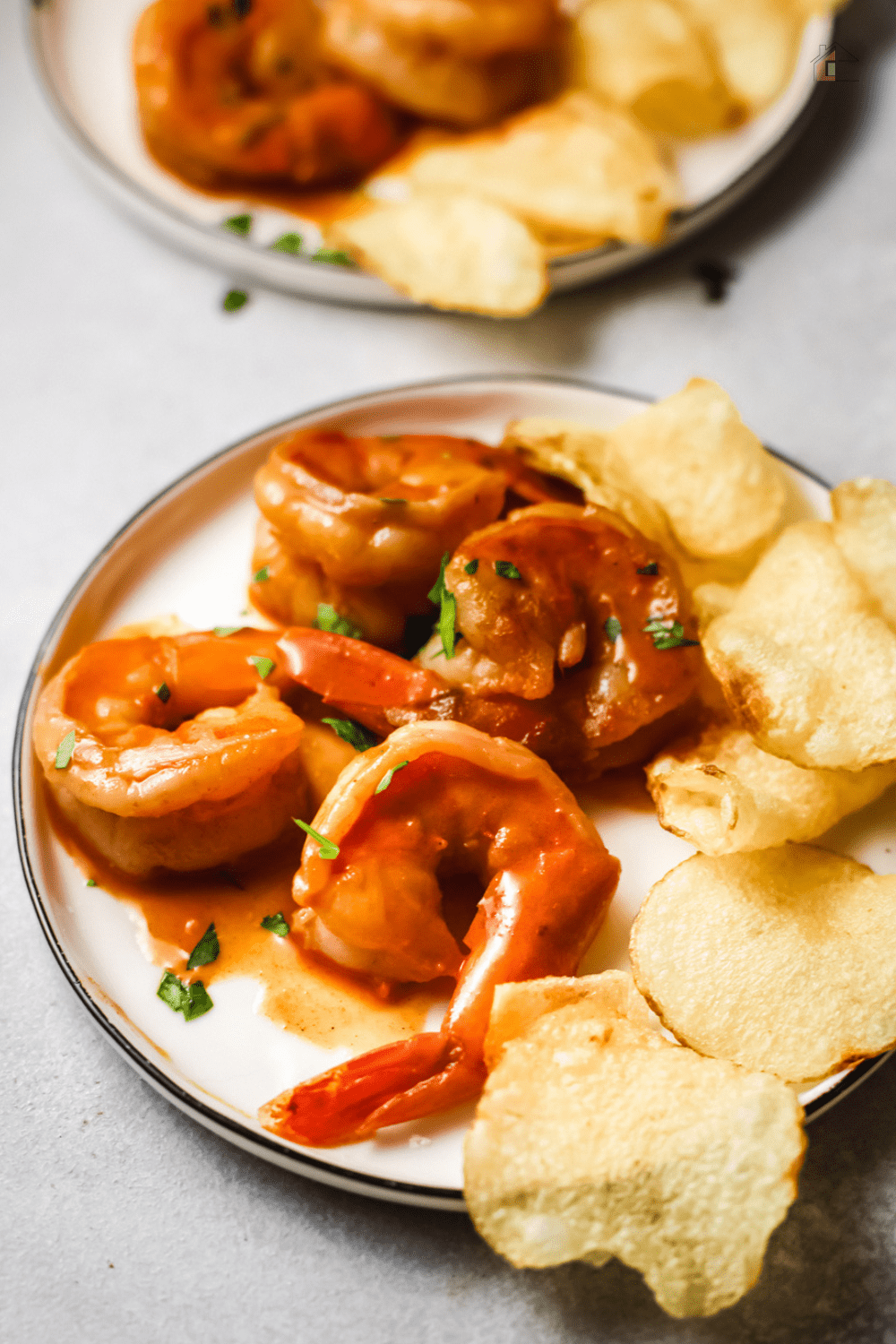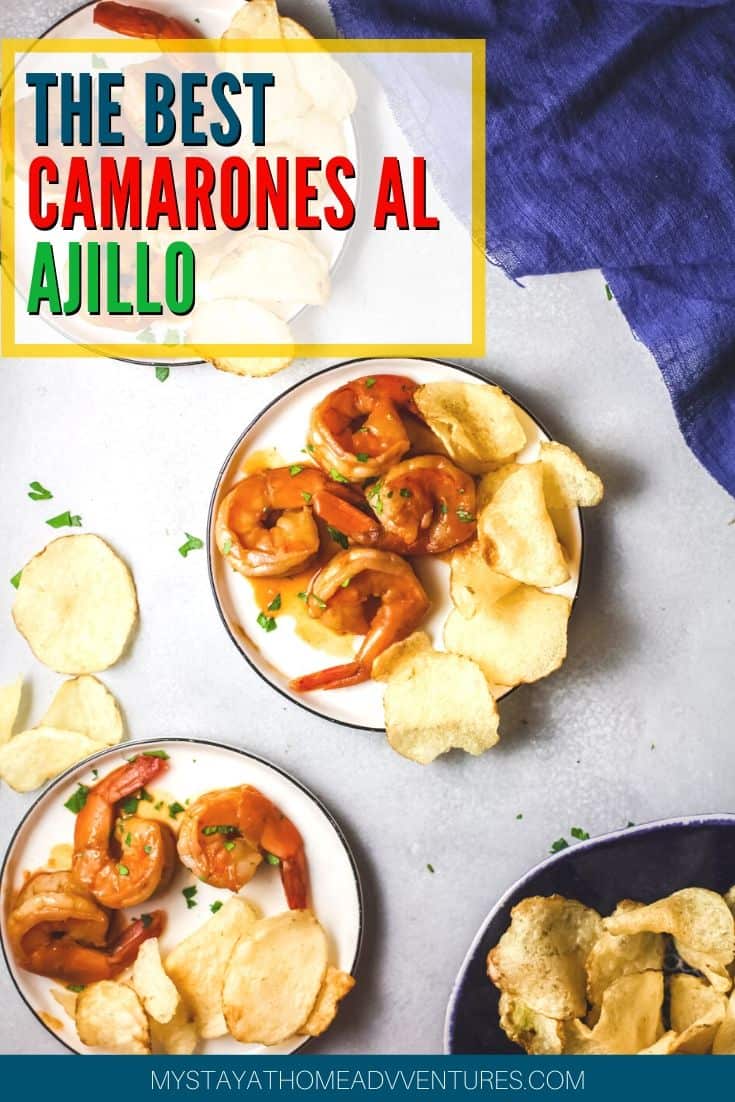 Camarones al Ajillo, or garlic shrimp, is a classic Spanish dish popular in many Latin American countries. It is a delectable combination of succulent shrimp cooked in an aromatic garlic-infused sauce and so easy to make! This dish is perfect for making something special during the week but don't have much time.
This Camarones al ajillo (garlic butter shrimp) recipe is so easy and delicious that we served our tapas-style. Still, you can serve it over tostones, mofongo, and rice.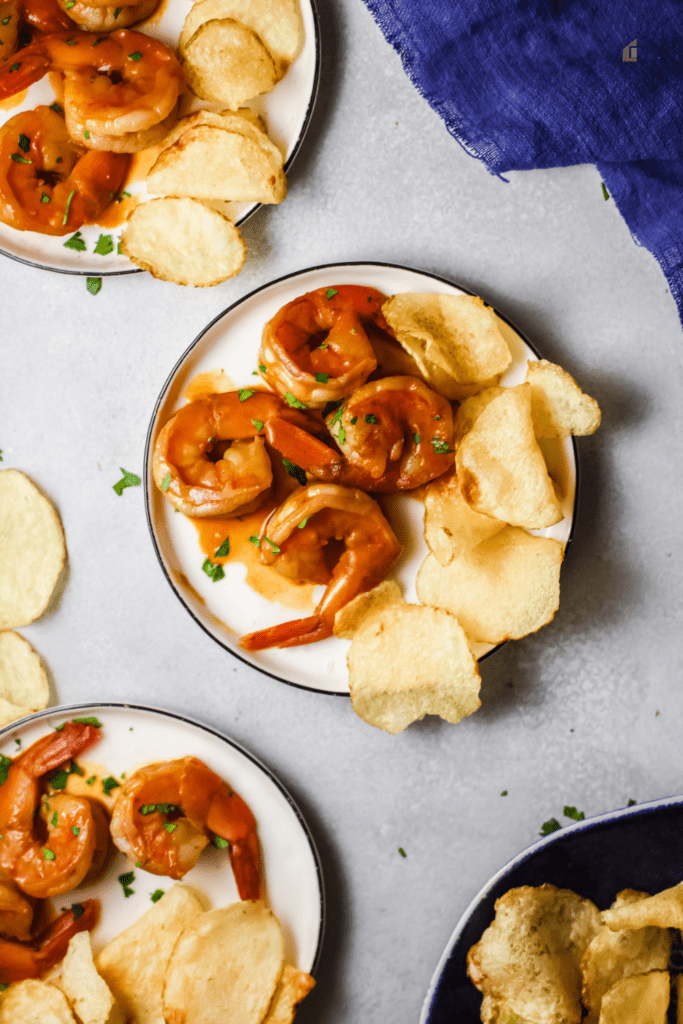 Camarones al Ajillo
Welcome to a delicious recipe for Camarones al Ajillo! This dish can be enjoyed as an appetizer or main course. The flavors combine to create an incredibly flavorful dish that can please even the pickiest eaters.
You might like these shrimp recipes:
Ingredients needed:
The ingredients for making Camarones al Ajillo that will become your family's favorite are listed below. Please scroll down to view our printable recipe card, which includes detailed steps and measurements.
Shrimp: Peeled
Butter
Olive oil
Garlic cloves: Minced
Paprika
White wine
Salt and pepper: To taste
Parsley: Chopped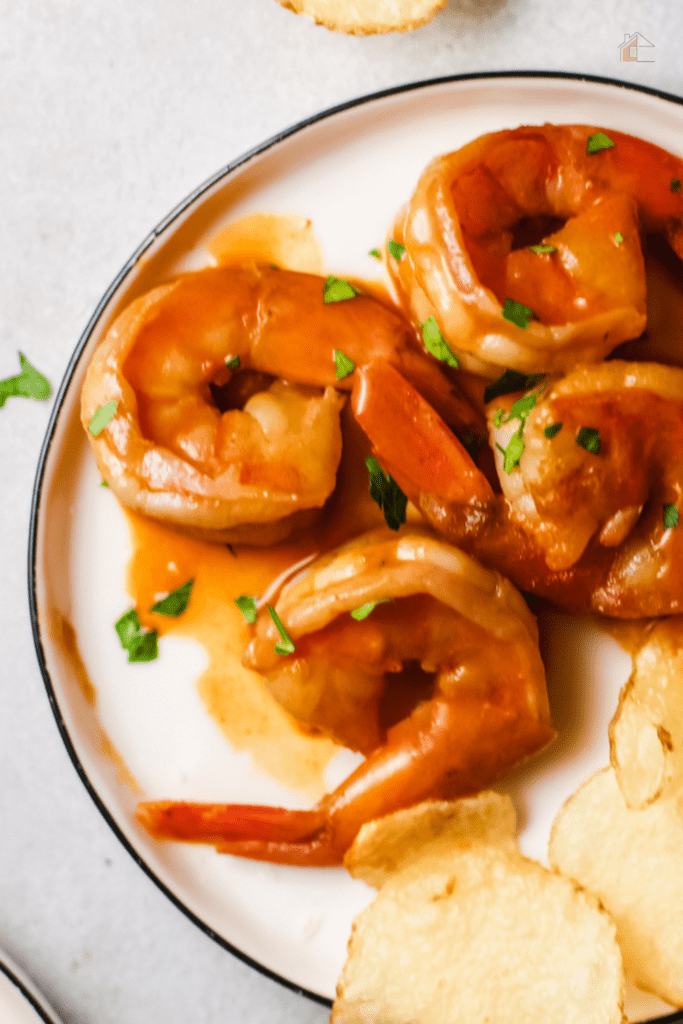 How to cook Camarones al Ajillo from scratch?
Sauté: Start by melting the butter and olive oil in a pan over medium heat. Then add garlic cloves, and paprika, and sauté until it's fragrant for about 1 minute.
Cook the shrimps: Next, pour white wine and cook until it is reduced in half. Add the shrimp and cook it without stirring for 1 minute. Then flip and cook for one more minute. Add salt and pepper and stir. Continue cooking until the shrimp are done.
Garnish: Lastly, remove the dish from the heat and decorate it with chopped parsley.
How to serve:
What should you serve with this delectable dish? Here are some ideas on how to make your Camarones al Ajillo meal complete.
Salad: For starters, a fresh salad made with lemon juice and olive oil always accompanies to Camarones al Ajillo. The acidity of the lemon helps to cut through the richness of the garlic sauce while adding a bright flavor to each bite.
Roasted potatoes: Another delicious option would be roasted potatoes cooked in olive oil and rosemary; they will bring out the sweetness of the shrimp while providing an earthy taste that balances out any spices used in the sauce.
Rice: This simple recipe requires sautéing onion, garlic, and tomato in olive oil before adding your favorite kind of rice, water, or stock. You can also add paprika and other seasonings to flavor the rice.
Tortillas: For those who want to add carbs to their meal, warm tortillas or crusty bread are excellent choices. Additionally, salsa verde is an ideal condiment to top off your shrimp dish!
Frequently asked questions
What is ajillo sauce made of?
Ajillo sauce is a flavorful and versatile condiment that can be used to add depth and complexity to a variety of dishes. It is made with simple ingredients, including olive oil, garlic cloves, smoked paprika and parsley. Combining these ingredients creates a rich and creamy texture while adding subtle smokiness to the overall flavor profile. To make the best ajillo sauce possible, fresh garlic should always be used for maximum flavor and aroma.
What do I season shrimp with before cooking?
There are many different types of seasonings that will add flavor and texture to your cooked shrimp. Salt and pepper are a must when seasoning, but there are also other options such as garlic powder, cayenne pepper, paprika, oregano, basil, thyme and parsley.
If you're looking for more of an extra kick in flavor, then crushed red pepper flakes or chili powder can be used too. When adding spices, it's best to start out small because they can quickly overpower the dish; however, feel free to adjust according to taste preferences.
What is the difference between Camarones and gambas?
Camarones are shrimps, and gambas are prawns. Prawns have claws on three of their five pairs of legs, and shrimp have claws on two of their five pairs of legs.
When you hear gambas al ajillo, chances are they are using shrimp, and you won't hear them refer to this dish as Camarones al ajillo.
Regarding how different prawns and shrimps taste, it is hard to distinguish the difference. Many say prawns are sweeter and meatier, but you can't tell when combined in a dish.
Scientifically they are different, but in different parts of the world, shrimp is referred to as shrimp. In contrast, other countries refer to them as prawns.
How do you get the most flavor out of shrimp?
The first step is to make sure you buy fresh, high-quality shrimp. You should look for firm, plump shrimp with a sweet smell. If possible, go for wild-caught or sustainably sourced shrimp over farm-raised as these tend to have more nutrients and better taste.
Once you have the right type of shrimp, marinating them in a mixture of spices and herbs can help enhance their flavors even further. For a simple marinade, mix olive oil with garlic powder and freshly chopped herbs such as basil or oregano.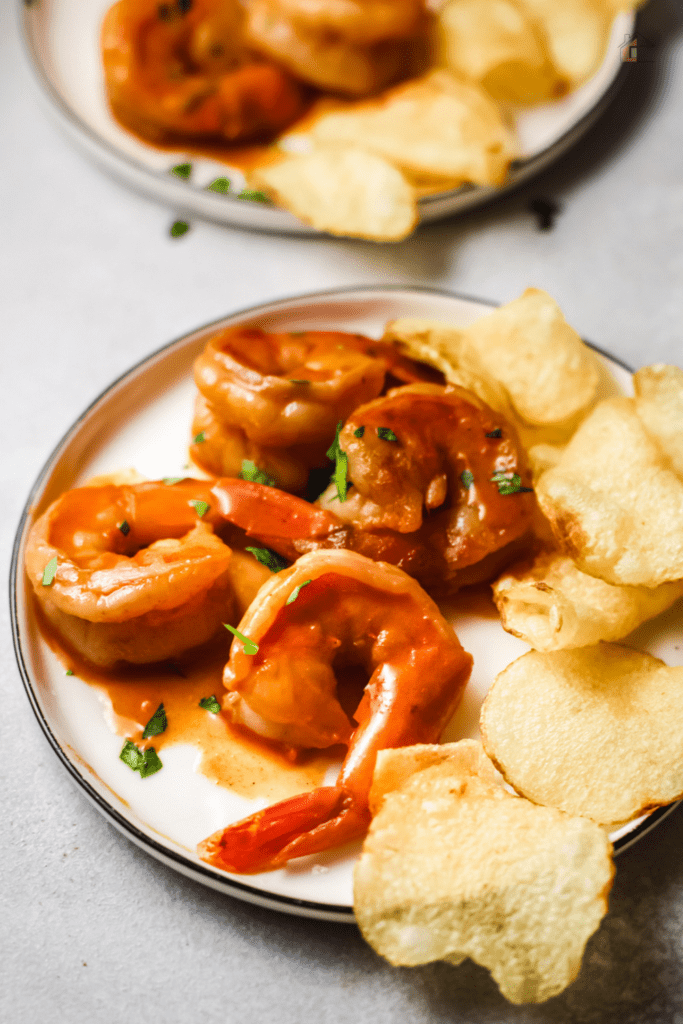 How to store leftovers:
Leftover Camarones al Ajillo can be a delicious treat to enjoy later. Storing these succulent garlic shrimp correctly will help preserve their flavor, texture, and nutritional value. Here are some tips on how to store leftover Camarones al Ajillo the right way.
Let the Camarones al Ajillo cool down completely before storage in order to avoid any bacterial growth. Place them in an airtight container or wrap them tightly with plastic wrap so that no air can enter. Label the container with the date you made it so you know exactly when they were prepared and how long they have been stored for safety purposes.
To maximize freshness and extend shelf life, put your leftover Camarones al Ajillo into a freezer bag or resealable container filled with cold water before freezing them for up to three months.
Recipe tips:
If you're looking for tips on how to make this classic tapas dish, here are some helpful suggestions.
First, be sure to use fresh shrimp when making Camarones al Ajillo. The size of the shrimp doesn't matter as much since they will cook quickly in the pan, so feel free to use whatever type you prefer.
When it comes to ingredients like garlic and olive oil, quality matters! Opting for extra-virgin olive oil helps bring out the dish's flavors, while freshly minced garlic ensures that each bite is bursting with flavor.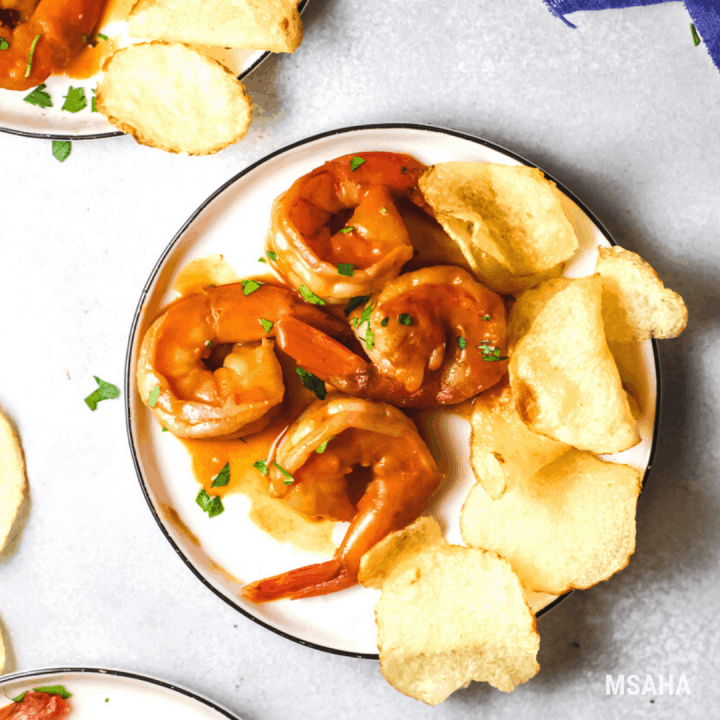 Camarones al Ajillo (Garlic Butter Shrimp)
Simple and delicious camarones al ajillo or gambas as ajillo made with white wine and tomato sauce.
Ingredients
½ Pound shrimp, peeled
2 Tbsp butter
1 Tbsp olive oil
2 Garlic cloves, minced
½ Tbsp paprika
¼ Cup white wine
Salt and pepper to taste
Parsley, chopped
Instructions
Melt butter and olive oil in a pan over medium heat. Add garlic cloves and paprika and sauté until fragrant, about 1 minute.
Pour white wine and cook until reduced in half. Add shrimp and cook without stirring for 1 minute. Flip and cook for one more minute. Add salt and pepper and stir. Continue cooking until the shrimp are done.
Remove from heat and decorate with chopped parsley.
Nutrition Information:
Yield:

3
Serving Size:

1
Amount Per Serving:
Calories:

221
Total Fat:

14g
Saturated Fat:

6g
Trans Fat:

0g
Unsaturated Fat:

7g
Cholesterol:

180mg
Sodium:

878mg
Carbohydrates:

3g
Fiber:

1g
Sugar:

0g
Protein:

18g
These nutritional calculations might not be accurate. Please speak with a licensed nutritionist to assist you.