Camarones al Ajillo
This post may contain affiliate links which might earn us money. Please read my Disclosure and Privacy policies here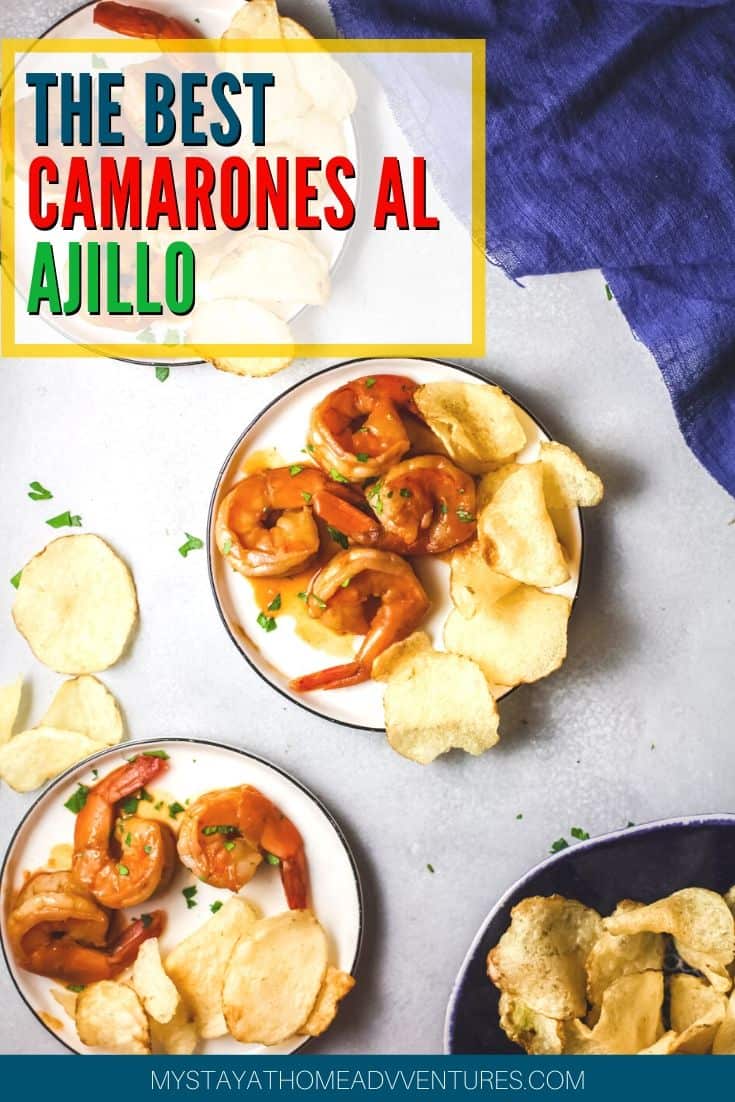 This Camarones al ajillo (garlic butter shrimp) recipe so easy and delicious we served our tapas-style. Still, you can serve it over tostones, mofongo, and rice.
The Camarones al ajillo were also next-level good! I asked my friend's grandma for her traditional gambas al ajillo recipe, and she didn't let me down.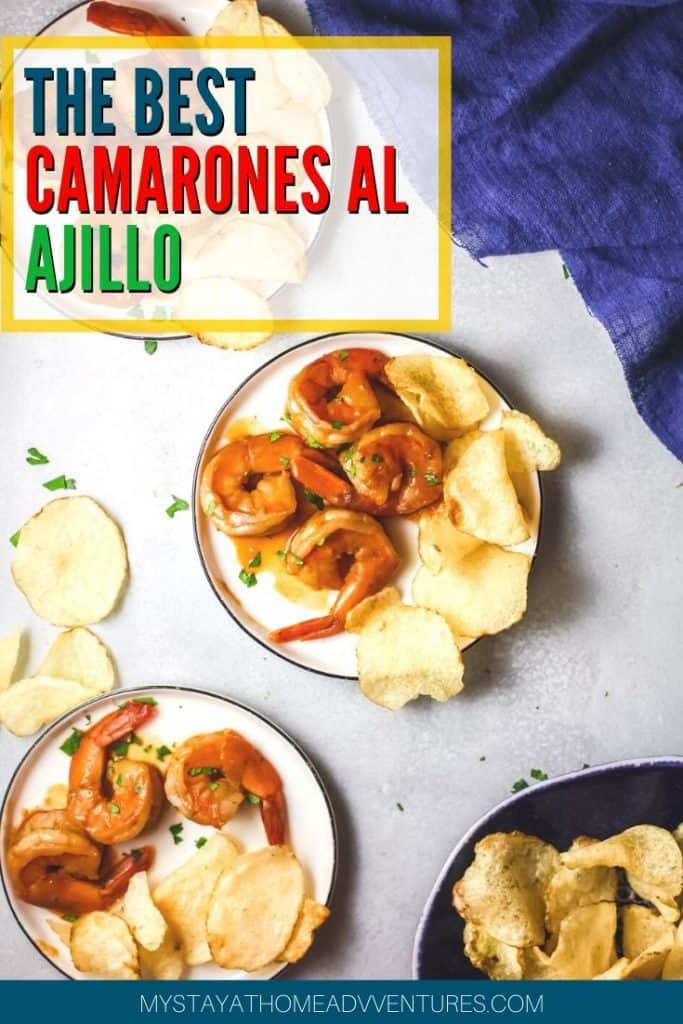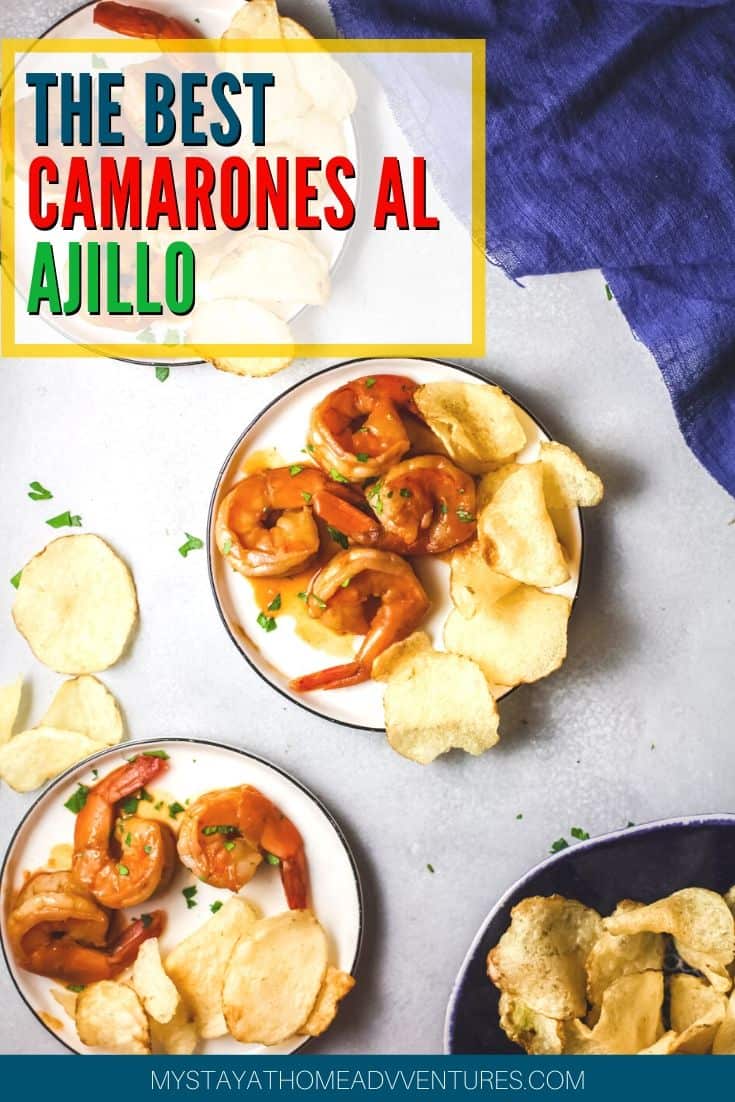 This Camarones al ajillo is made with white wine. If you are not fond of using wine when cooking, prefer not to have alcohol or don't have it on hand at the moment you can substitute it for some stock.
Before you start printing this recipe, let's go over a few details about this recipe.
Let's begin.
One thing you noticed is that there are different names to this recipe.
Gambas al Ajillo and Camarones al Ajillo are basically the same recipes. Of course, we know that you can do this recipe in many different ways.
You will find Camarones al Ajillo criollo and with or without tomatoe sauce.
Difference between Camarones and gambas?
Camarones are shrimps, and gambas are prawns. Prawns have claws on three of their five pairs of legs, and shrimp have claws on two of their five pairs of legs.
Now, when you hear gambas al ajillo, chances are they are using shrimp, and you won't hear them refer to this dish as Camarones al ajillo.
As far as how different prawns and shrimps taste, it is hard to distinguish the difference.
Many people say prawns are sweeter and meatier, but honestly, you couldn't tell when combining in a dish.
Scientifically they are different, but in different parts of the world, shrimp is referred to as shrimp. In contrast, other countries refer to them as prawns.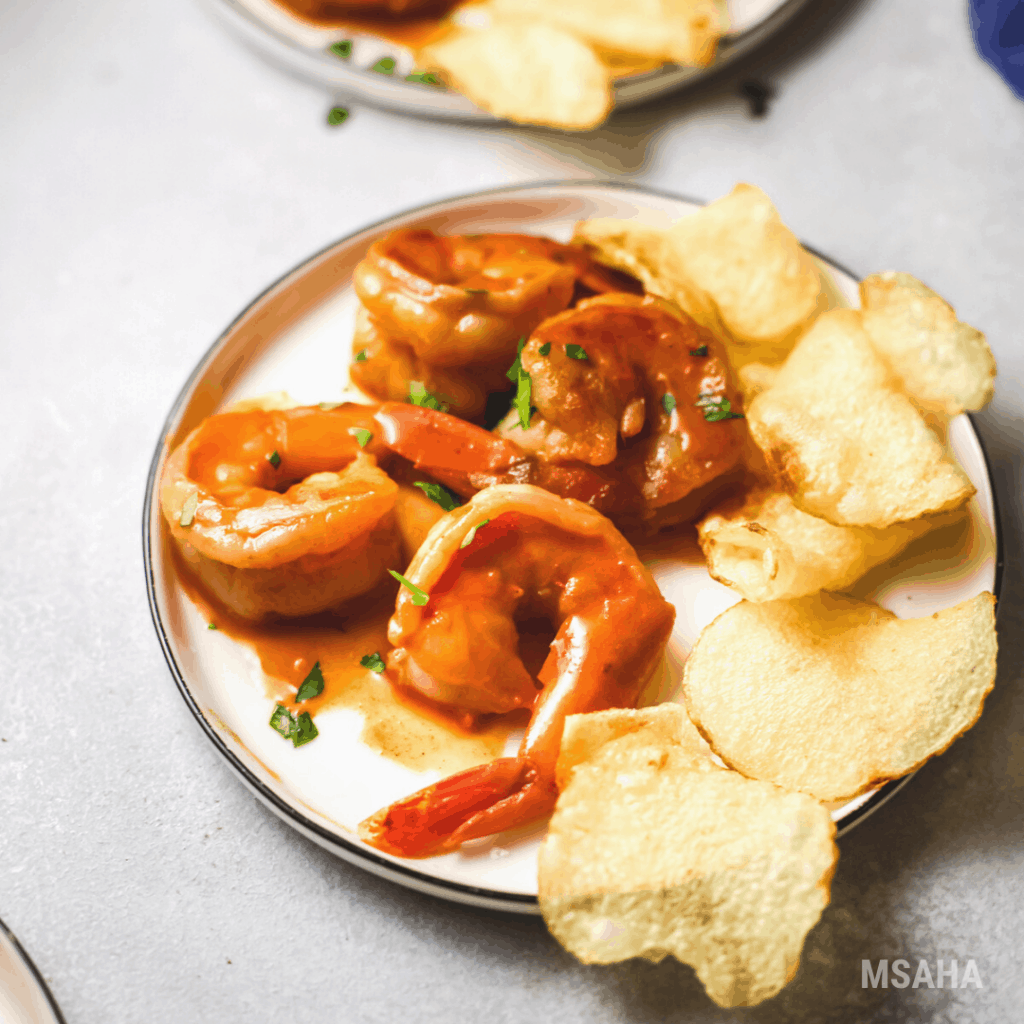 What to serve with Camarones al ajillo?
Camarones al ajillos can be served tapas-style with some patatas chips (potato chips) to keep with the tapas and bar theme. They make the perfect pair!
You can also serve them with tostones, over white rice, and mofongo.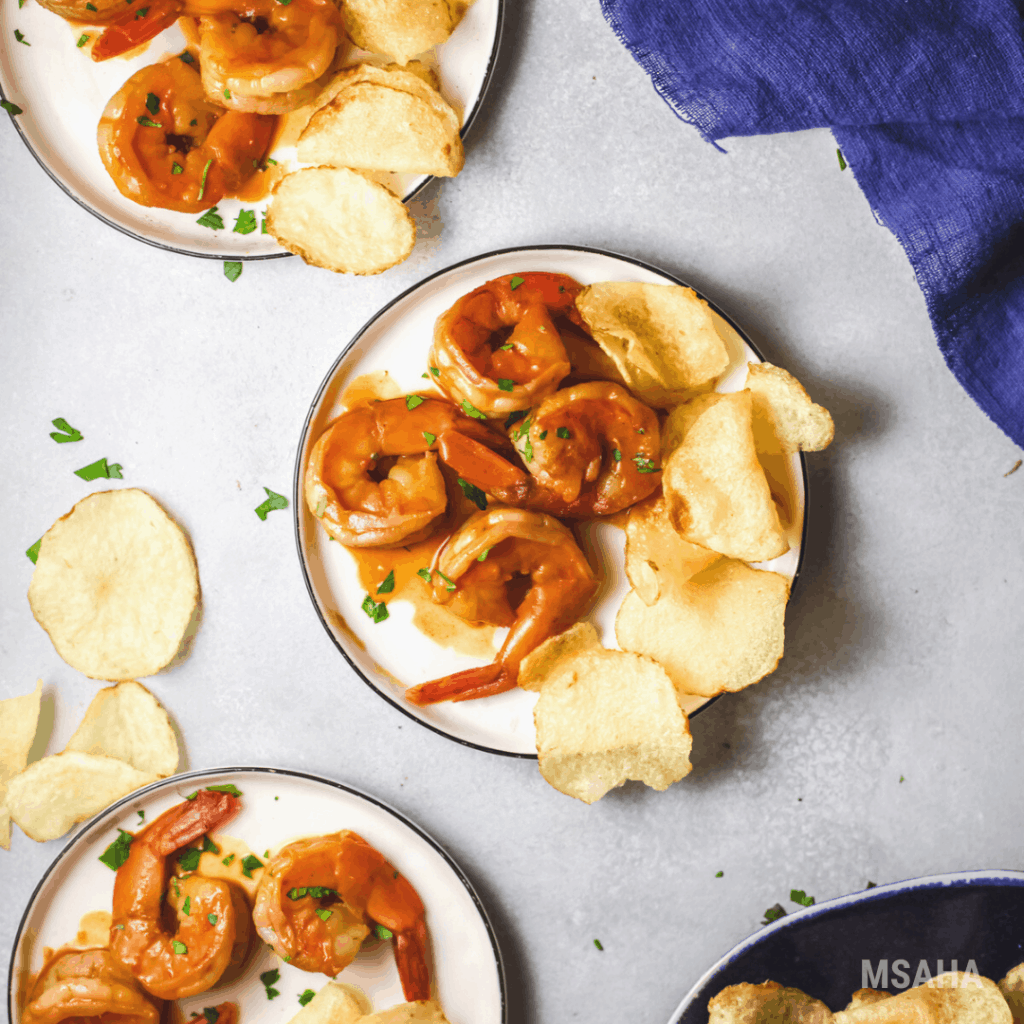 What are the ingredients to make camarones al ajillo?
To make this recipe, you are going to need the following ingredients:
shrimp, peeled
butter
olive oil
Garlic cloves
paprika
white wine
Salt and pepper to taste
Parsley
How to make Camarones al Ajillo
Now that you have the ingredients, it is time to prepare the recipe by following the steps below.
Use a large size pan and over medium heat melt the butter.
Once the butter is melted, add the garlic and paprika to the pan.
Saute for about a minute or until it is fragrant.
Next, pour the white wine and continue to cook until the liquid has half evaporated.
Add the shrimp and without stirring cook for one minute on each side.
Once you have cooked the shrimp on both sides, add the salt and pepper and stir until the shrimps are fully cooked.
Remove from heat and garnish with chopped parsley.
Your Camarones al Ajillo are readey to serve.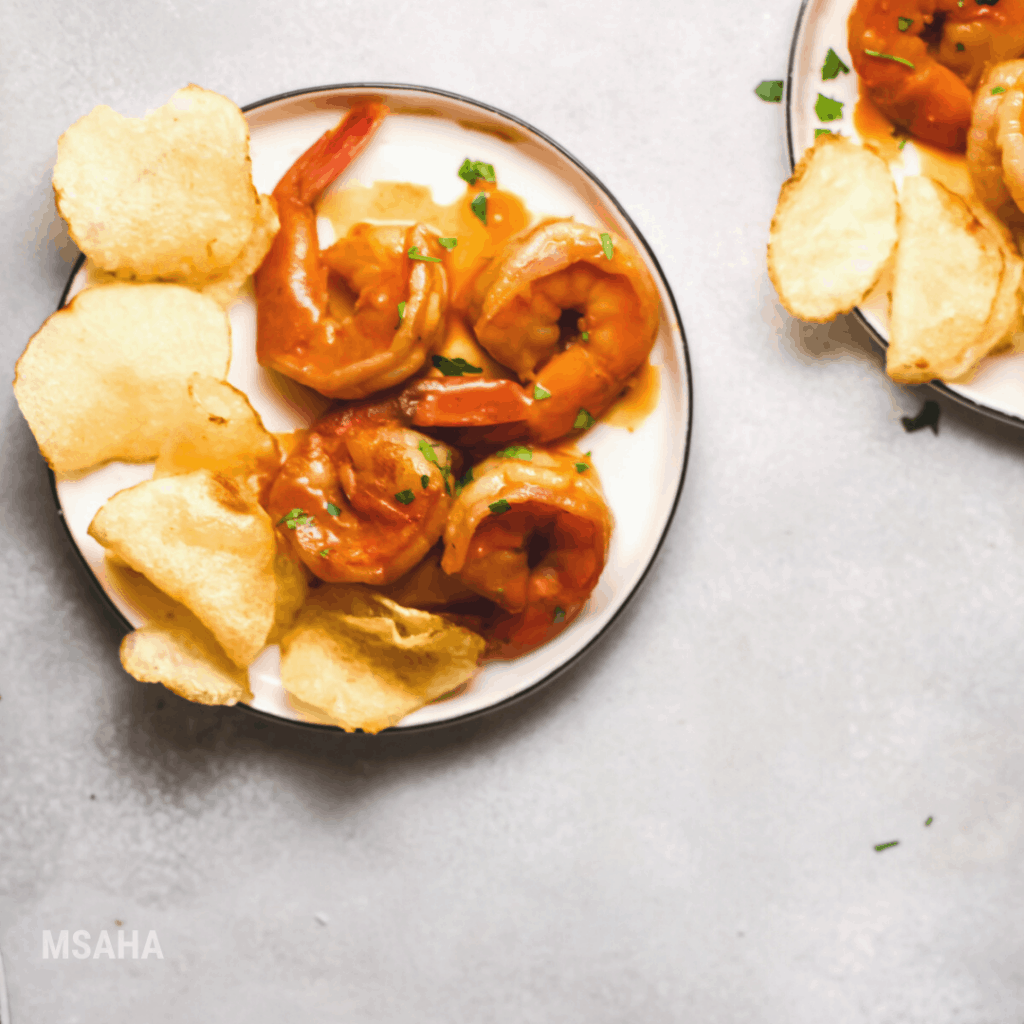 Camarones al Ajillo Recipe
Now that you know more about creating this recipe, it is time to print it wit the exact measurements.
To print, click the print button located below. You can save this recipe for later by pinning it to your account, Yummly it, or adding it to your Mix account.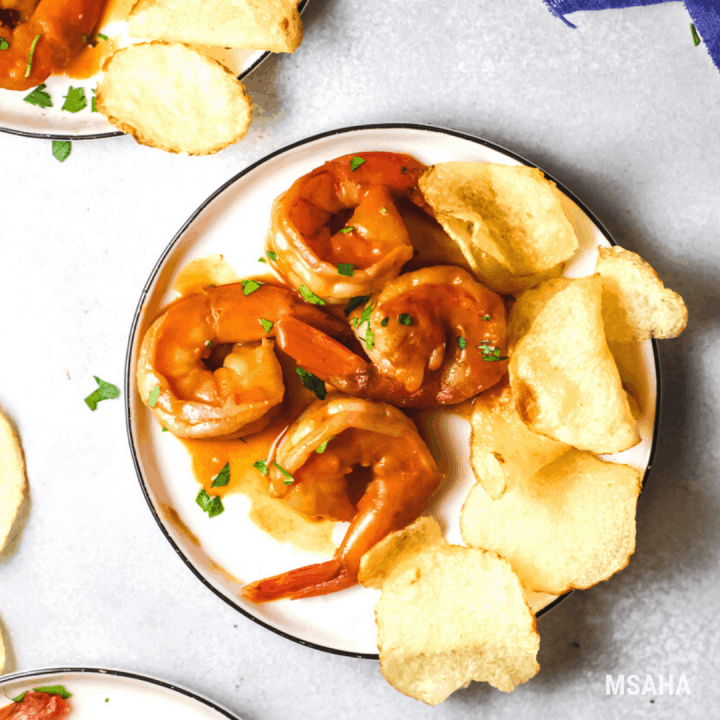 Camarones al Ajillo
Simple and delicious camarones al ajillo or gambas as ajillo made with white wine and tomato sauce.
Ingredients
½ Pound shrimp, peeled
2 Tbsp butter
1 Tbsp olive oil
2 Garlic cloves, minced
½ Tbsp paprika
¼ Cup white wine
Salt and pepper to taste
Parsley, chopped
Instructions
Melt butter and olive oil in a pan over medium heat. Add garlic cloves and paprika and sauté until fragrant, about 1 minute.
Pour white wine and cook until reduced in half. Add shrimp and cook without stirring for 1 minute. Flip and cook for one more minute. Add salt and pepper and stir, continue cooking until shrimp are done.
Remove from heat and decorate with chopped parsley.