Homemade Corn Tortillas
This post may contain affiliate links which might earn us money. Please read my Disclosure and Privacy policies here
Learn how to create these super delicious homemade corn tortillas, and you can even fry them too. Did we mention only two ingredients?
Making corn tortillas is not hard at all, you hear? Not hard at all. This recipe can be made with only two ingredients.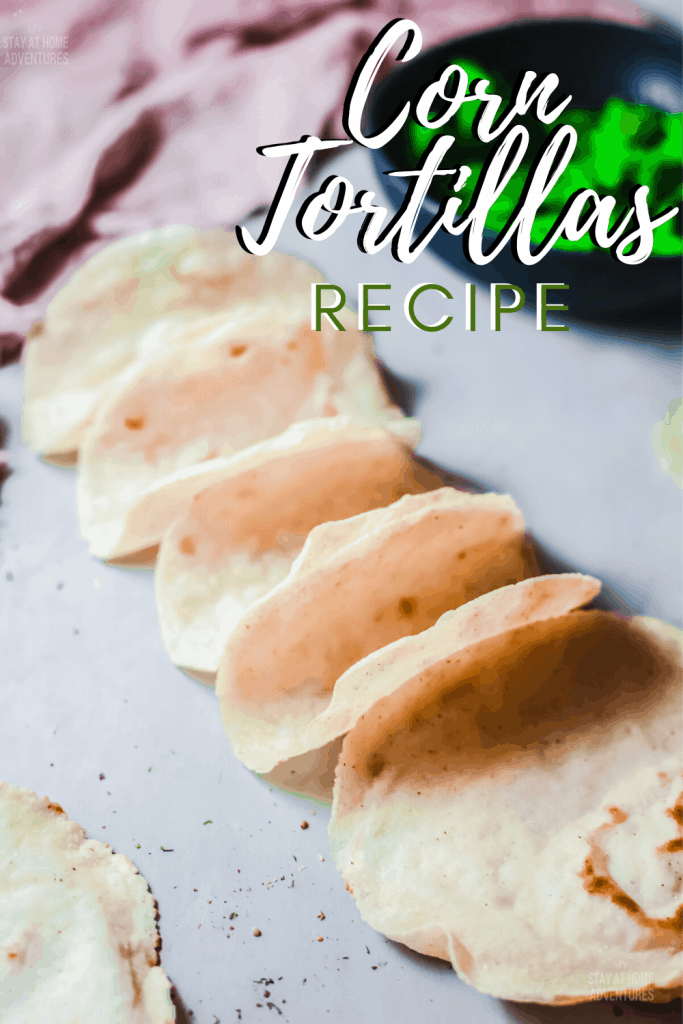 Do you need a tortilla presser to create this recipe?
No, you don't need a tortilla presser to make tortillas. A good quality small bowl will do the work or your hands! 🙂
Once you have mixed the dough, cut a piece of masa and shape to a small ball. Use a rolling pin and flatten the ball once your dough is flat use a small bowl to form the tortilla.
That being said, we recommend using tortilla press to make this recipe fast and easy.
Can I add salt to this corn tortillas recipe?
Yes, you can add 1 teaspoon of salt to this recipe. I normally don't add any because of what we put inside the tacos.
These homemade tortillas can be used with the following recipes:
You can fill them with Salsa Verde Beef or with Vegan Refried Beans as well.
Are these tortillas flexible?
Yes, once you cook them, they are very flexible.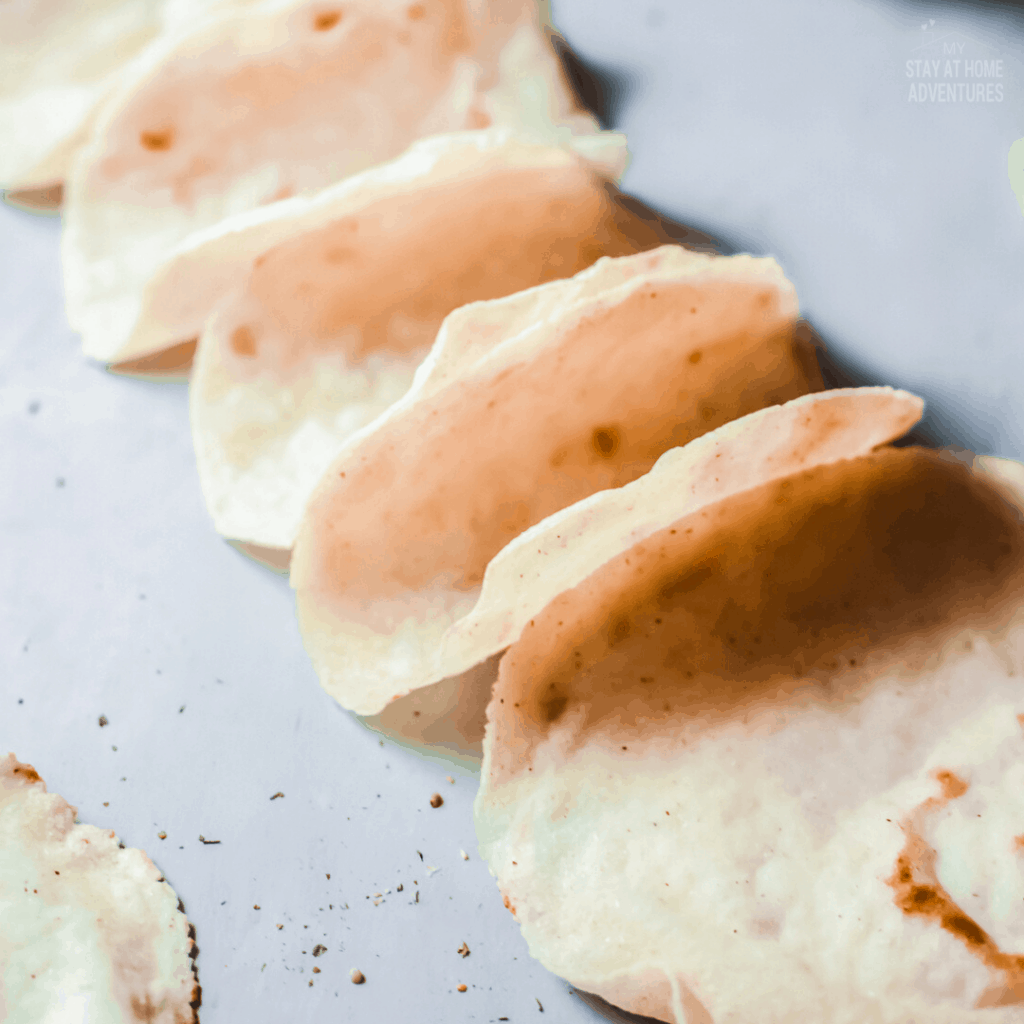 Can you fry corn tortillas?
Yes, you can friend this corn tortillas. Fill a pan with oil, about 2 cups, and allow to heat. Very carefully place the tortilla in the pan and fried for a few minutes until they are golden brown.
If you want to fry the tortilla "taco shape" watch the video to show you the best way to make them.
What are the Ingredients to Make Corn Tortillas?
To makes this two ingredient corn tortillas you are going to need the following ingredients.
Now that you have gather your ingredients it is time to make this recipe. All you have to do is follow the step below.
Using a large bowl, mix the flour and warm water and mix and let it sit for 5 to 10 minutes.
Flour your working surface and place the dough and start kneading it.
If the dough is too dry add a little water, too wet add a little flour. The dough should be smooth and flexible.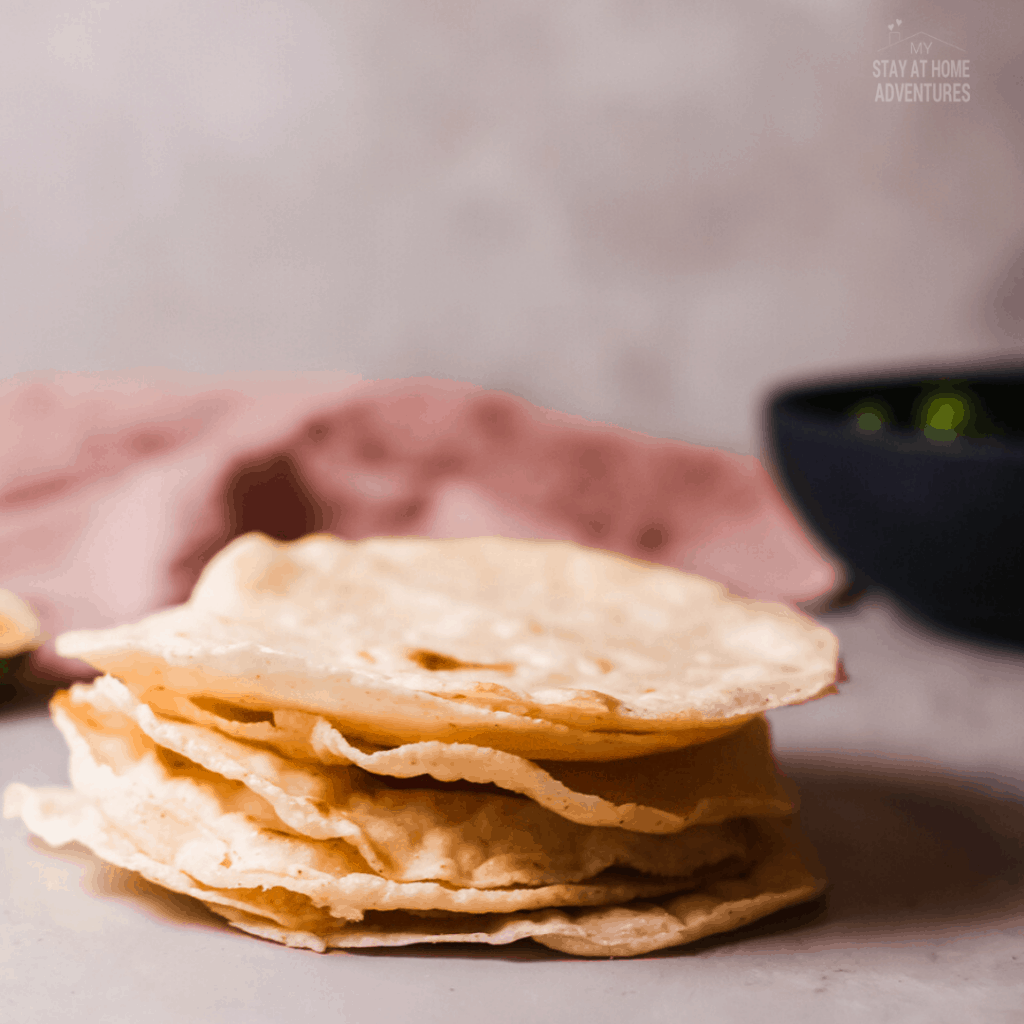 How to prepare a tortilla press
Use two plastic sheets, we recommend using sealable plastic ba and cut it into two pieces.
Place the one plastic sheets on the press, place a small ball of masa in the center of the press.
Next, place the second plastic sheet on top of the masa ball and press down.
Heat a greased griddle or skillet and over high heat cook the tortillas for 30 to 60 seconds until each side is lightly toasted.
Wrap each tortilla in dish towels or paper towels to keep them warm.
Homemade Corn Tortillas
Two ingredients corn tortillas are so easy to make. Learn how to make them today.
Ingredients
2 Cups corn flour
2 Cups water, warm
Instructions
In a large bowl mix 2 cups corn flour with 2 cups warm water. Let it rest for 5 to 10 minutes.
Turn onto a floured surface and start kneading the dough for 5 minutes. If the dough seems too dry or too wet, add a little flour or water until smooth and flexible.
Prepare the press. Cut two pieces out of a sealable plastic bag and lay one piece on the press, placing one masa ball in the center and top with the second piece of plastic. Press down.
In a greased griddle or skillet, cook tortillas on high heat for 30 to 60 seconds each side, until lightly toasted.
Wrap each tortilla in dish towels or paper towels to keep them warm.


Nutrition Information:
Yield:

8
Serving Size:

1
Amount Per Serving:
Calories:

106
Total Fat:

1g
Saturated Fat:

0g
Trans Fat:

0g
Unsaturated Fat:

1g
Cholesterol:

0mg
Sodium:

4mg
Carbohydrates:

22g
Fiber:

2g
Sugar:

0g
Protein:

2g
These nutritional calculations might not be accurate. Please speak with a licensed nutritionist to assist you.