Sandwich de Mezcla Recipe
This post may contain affiliate links which might earn us money. Please read my Disclosure and Privacy policies here
When you attend a Puerto Rican Party, surely you will be able to taste their favorite Sandwich. The Sandwich de Mezcla.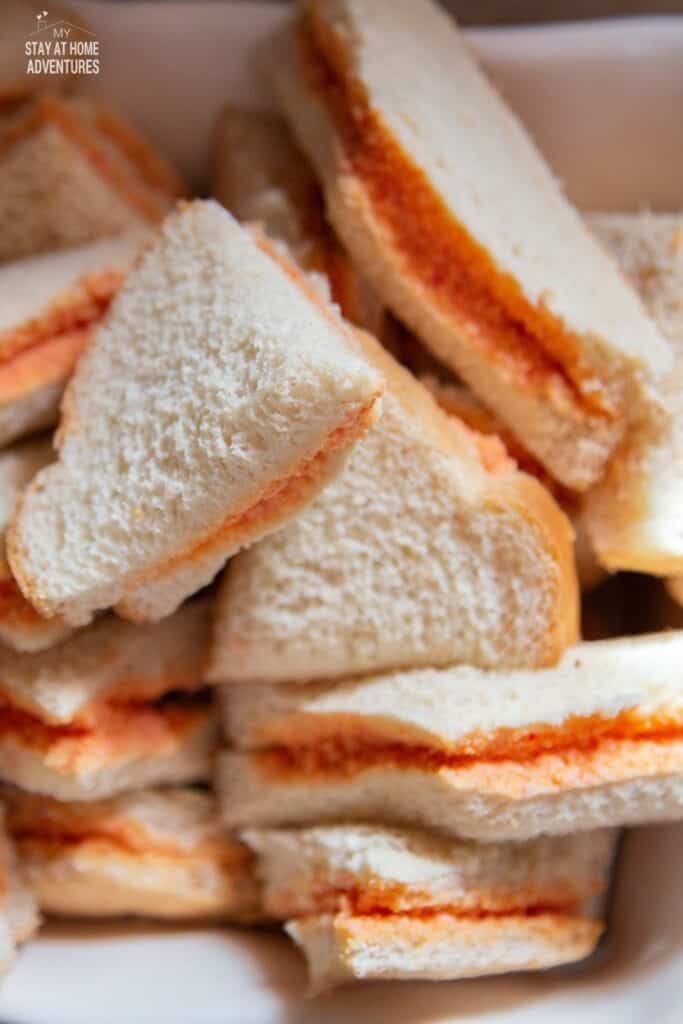 What is Sandwich de Mezcla?
Sandwich de Mezcla is a popular Puerto Rican sandwich that is traditionally made with white sliced bread. They are also called Sandwichitos de Mezcla, or mezcla de sandwich .
These are a favorite in every Puerto Rican party. Their parties can't be complete without these sandwichitos.
You might like these recipes:
They often spread them with cheese, Spam, mayonnaise, and other blended ingredients. More varieties of spreads can be added up in the spread, too.
Often, the edges of the bread are removed and cut in half or quarters, that's why they are also called Sanwichitos or little sandwiches.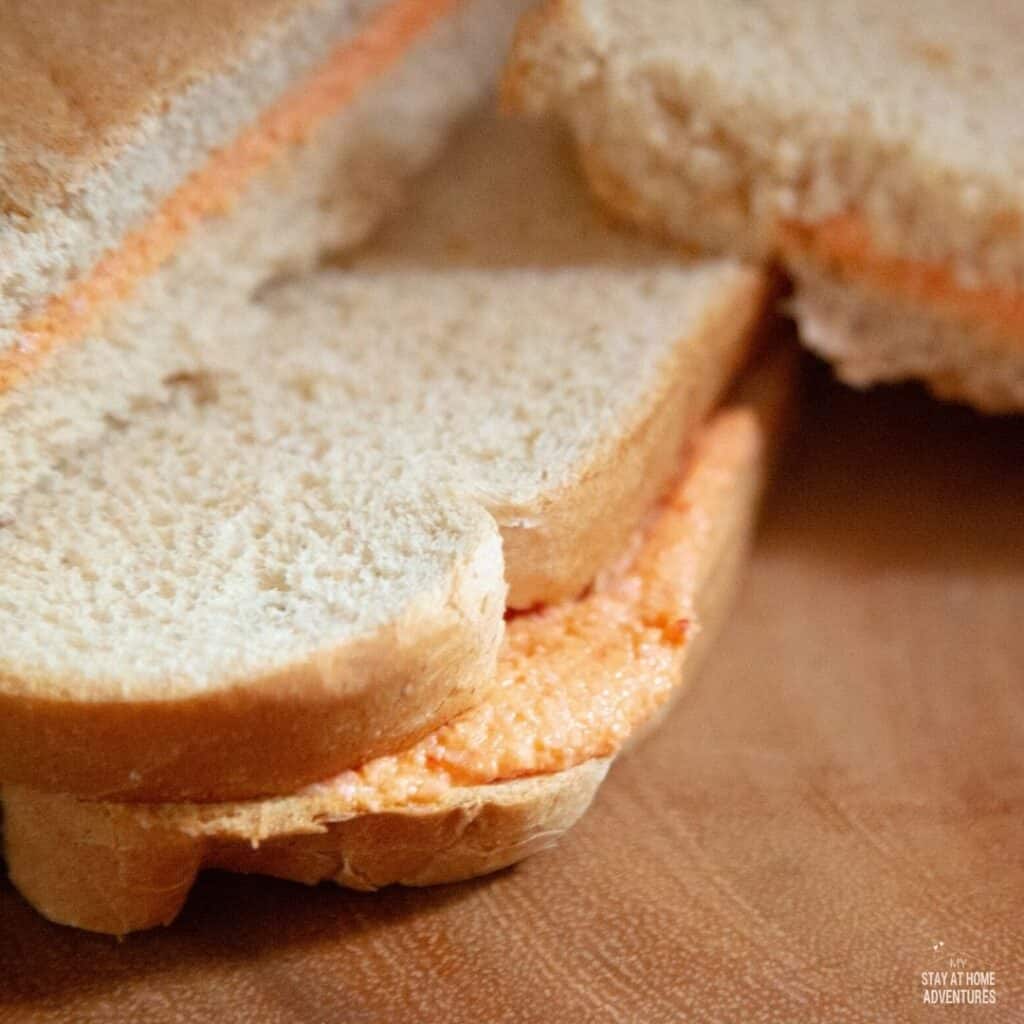 What else can you add to mezcla de sandwich?
The spread is made up of different ingredients mixed or blended together. Thus, the word Mezcla which means mix or mixture.
As years pass by, more and more varieties of spreads are made for the Sandwich de Mezcla. Different flavors are also being tried and enjoyed, too. Sweet, salty, spicy, and sour, with the favorite herbs. Even a mixture of these flavors, too.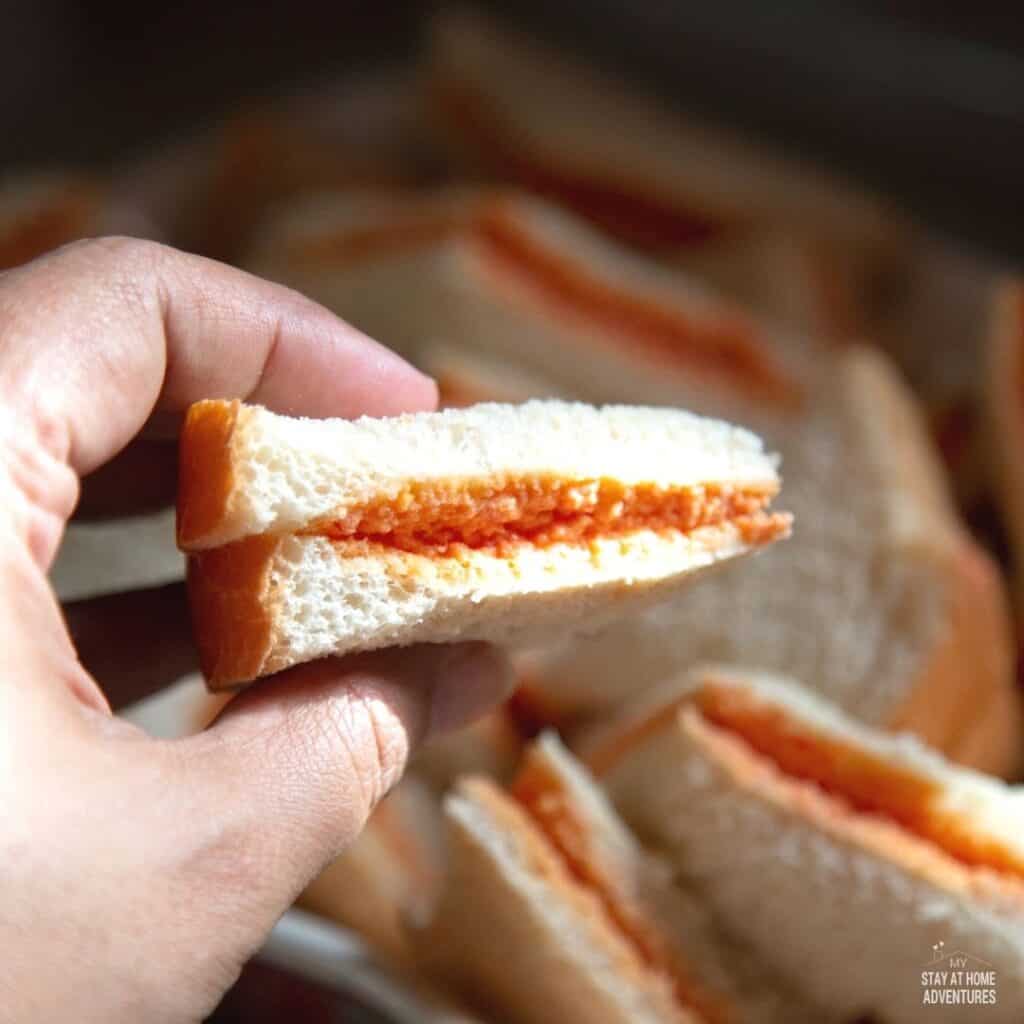 To make these Sandwichitos, you can add:
Of course, the bread should be there. You can have sliced white bread. If possible, the flat-top bread so it will be easy for you to slice off the crust on the side. Or the whole bread, and you can slice them at your desired thickness.
Canned and processed meats: Spam, ham, meatloaves. These have also different varieties. Some are salty, less salty, spicy, barbecued flavor, and more.
Dairies: milk, cheddar cheese, cream cheese, and cheese sauce. They make the spread creamier.
Condiments: hot sauce, mustard, mayonnaise, relish, and more. They make the spread creamier, too. You may, then, add more or less of these condiments.
Hard-boiled eggs are great as a natural and healthy extender.
Spices: Salt, sugar, other sweeteners, pepper, pimento, and other spices. Makes a distinctive and savory flavor. Maybe used more or less. It depends on how you prefer the taste.
For a healthier version, herbs are also added.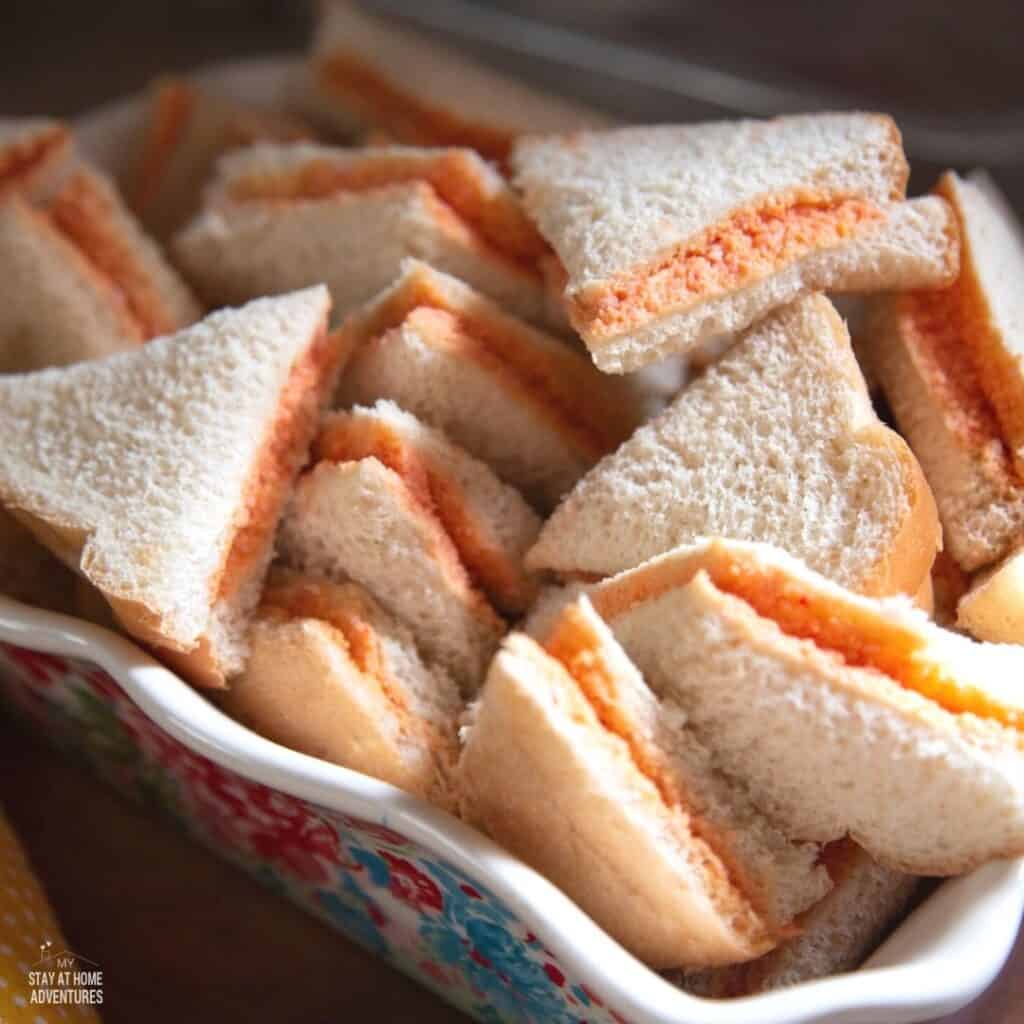 How to store the mezcla de sandwich? How long does it last in the refrigerator?
If you are going to have a party on the next day or in a few more days, the spread for the Sandwich de Mezcla can be prepared ahead of time.
Place the mezcla spread in a clean airtight container and refrigerate. The spread can have a good shelf life when stored in the refrigerator for up to two weeks. I find that the spread tastes better after a few days.
I strongly advise not to assemble the sandwichitos if they are for another day to prevent them from becoming squishy. Assemble them on the day of the party or when you like to eat them.
That's why these sandwiches can also be great as breakfast or a meal on the go, especially if you are in a hurry.
Just get a jar of your favorite mezcla spread from the refrigerator, then a pair of sliced bread. Place the spread on the bread however you like it (thick or thin). Then wrap them up and place them into your bag.
Here is a good example of the sandwichitos de mezcla below, and it's super easy with only four ingredients. I remember having them and pairing these sandwichitos with my Strawberry Lemonade. They are so good together!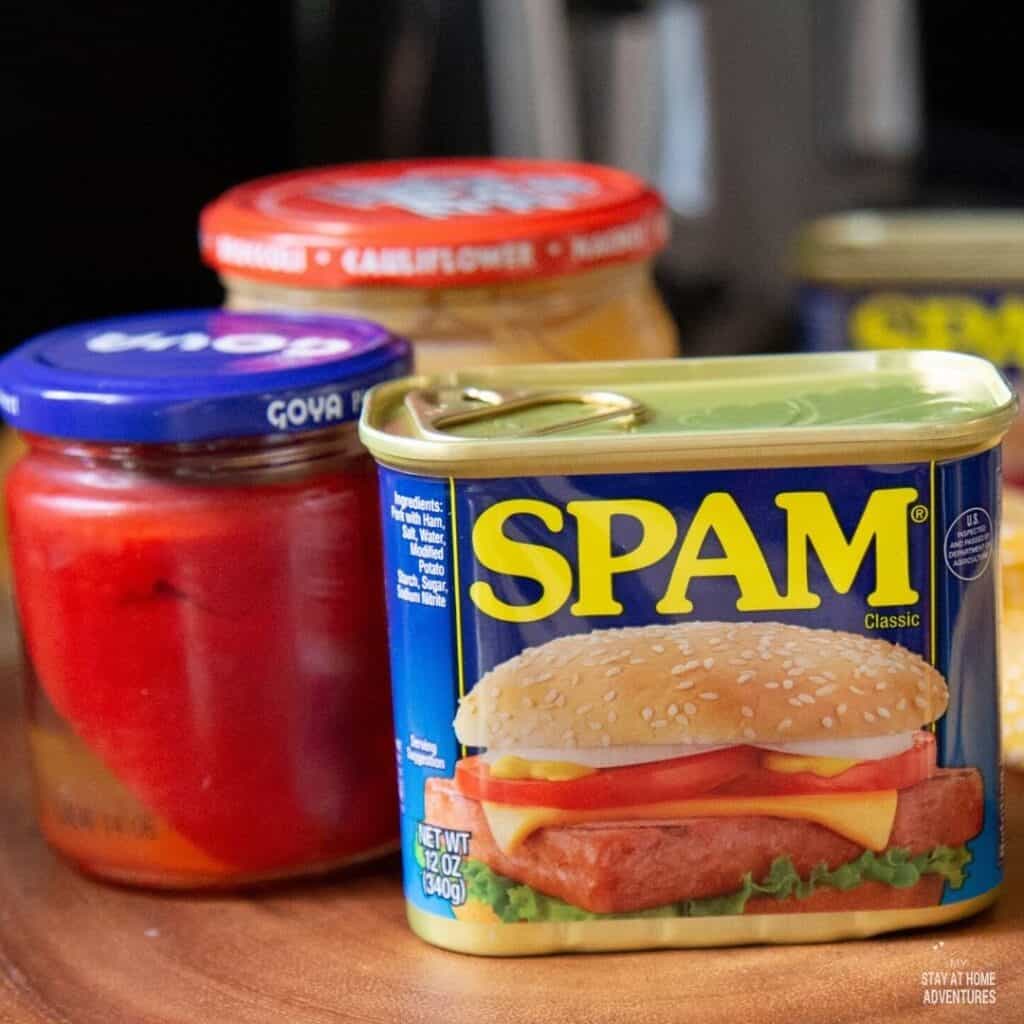 What are the ingredients to make sandwiches de mezcla
To make this recipe, you are going to need the following:
loaves of bread (white bread)
red peppers
Cheez Whiz
Spam Spread
**A pinch of condensed milk to make it creamy – this is optional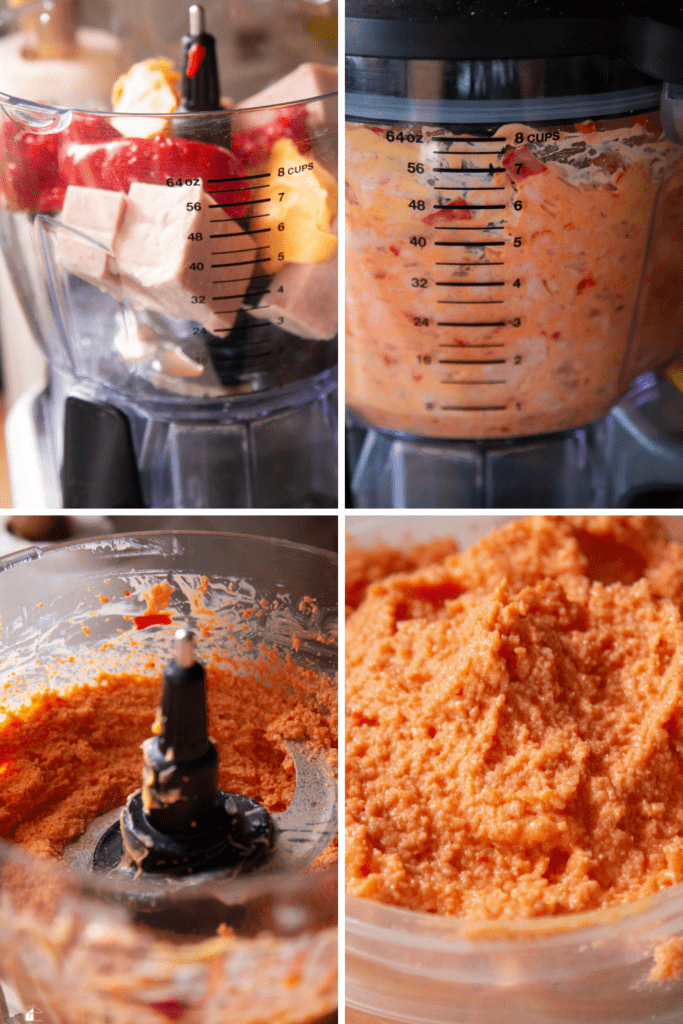 How to Make Sandwiches de Mezcla
Now that you have all the ingredients, it is time to create this recipe.
First, add the ingredients to the food processor.
Mix the ingredients into they are well incorporated.
Once you have incorporated the mixture, add it into a bowl or container and place it in the refrigerator until it hardens.
Spread about 2 tablespoons of the mixture into a slice of white bread and create a sandwich.
You can cut them into quarters or triangles if you want.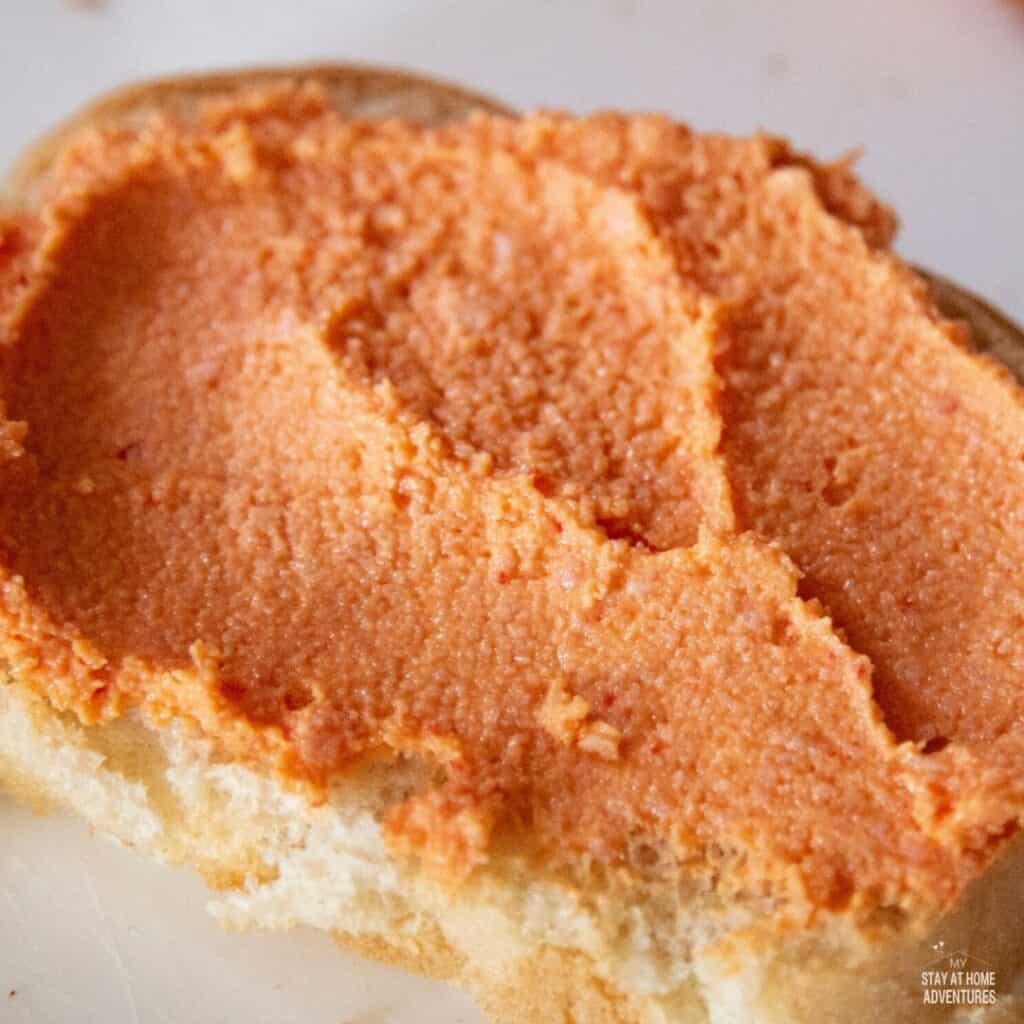 Serve!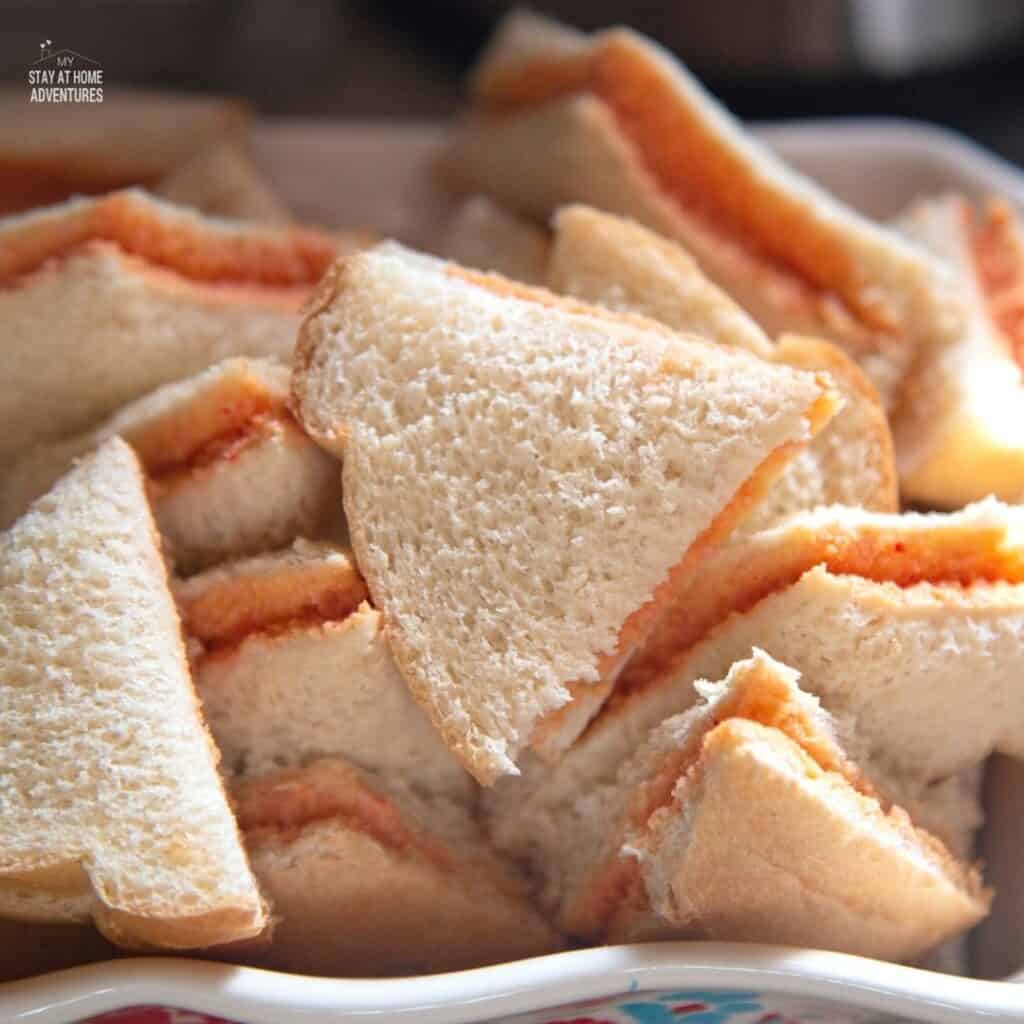 Enjoy!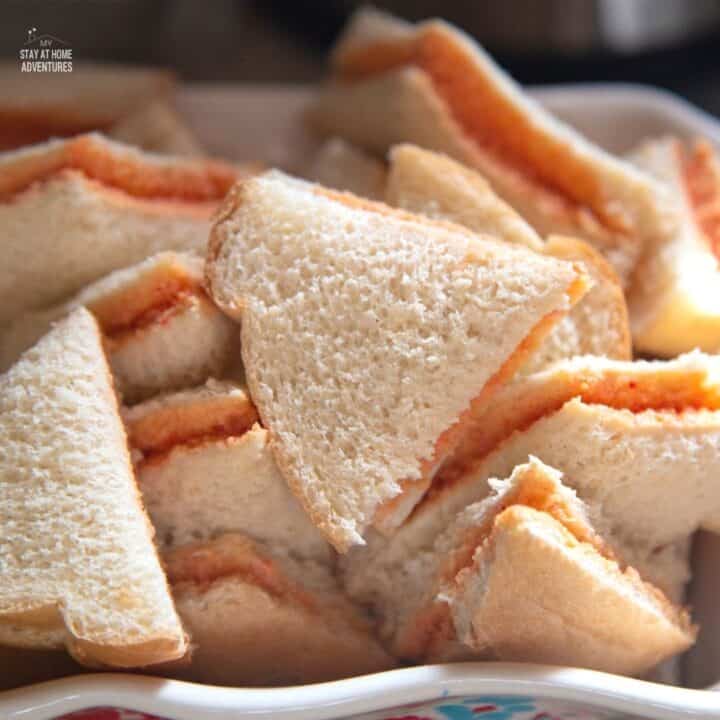 Sandwich de Mezcla Recipe
Additional Time:
10 minutes
Sandwich de Mezcla is a famous Puerto Rican sandwich that is traditionally made with white sliced bread. They are always served at their parties.
Ingredients
2 loaves of bread (white bread)
½ jar of red peppers
1 jar Cheez Whiz
2 cans Spam Spread
Instructions
Add all the ingredients into a food processor.
Mix the mixture until it is well incorporated.
Place the mixture in a bowl or container and place it in the refrigerator until the mixture hardens a little.
Spread about 2 Tablespoons of the mixture on a slice of white bread and make a sandwich.
Cut in half because it tastes better. 😛
Place and arrange the sandwichitos in a tray and serve.

Nutrition Information:
Yield:

20
Serving Size:

1
Amount Per Serving:
Calories:

22
Total Fat:

1g
Saturated Fat:

1g
Trans Fat:

0g
Unsaturated Fat:

1g
Cholesterol:

3mg
Sodium:

81mg
Carbohydrates:

2g
Fiber:

0g
Sugar:

0g
Protein:

1g
These nutritional calculations might not be accurate. Please speak with a licensed nutritionist to assist you.
So, there you have it. The delicious Mezcla para Sandwiches! You can start your party!
Don't forget to Pin this on your favorite sandwich Pinterest board. It will be easy for you to check back again. Great to share, too.