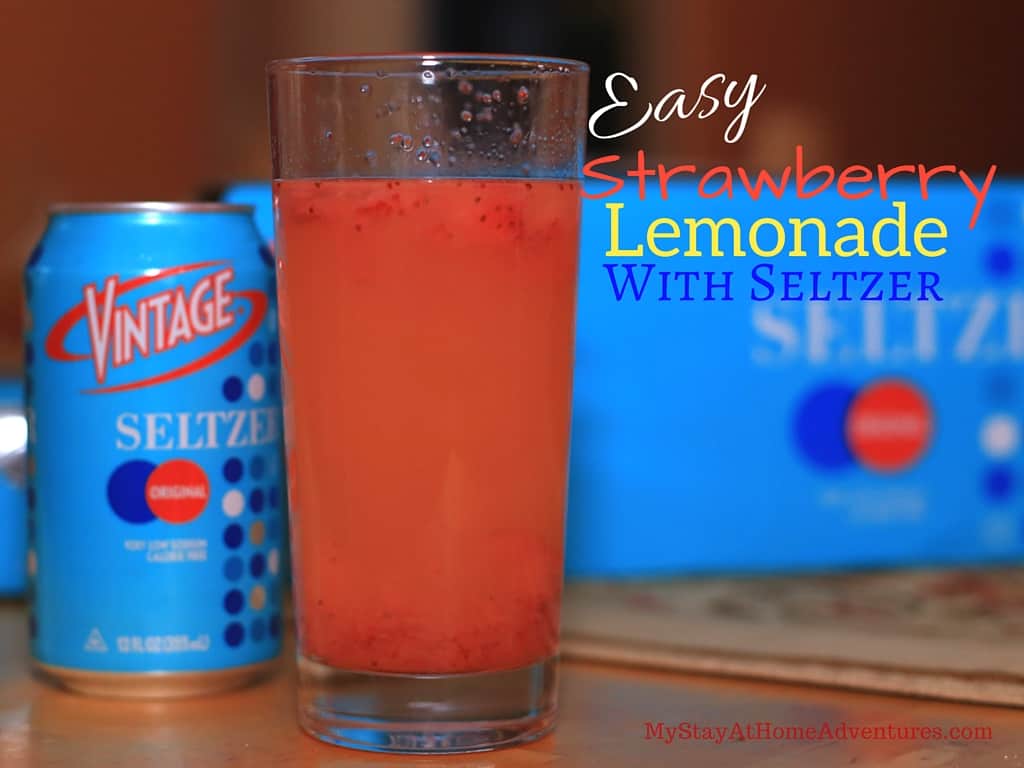 Holiday season is here and to be honest we have been celebrating Thanksgiving, birthday parties (including my son who turned 3!), and will continue to have more family and friend gatherings this holiday season. Though I know that it is not summer and the temperatures continue to remind me otherwise, my family and I seem to always enjoy having strawberry lemonade in our gathering.
There's nothing we enjoy that having a nice glass of strawberry lemonade and I think it is because it reminds us of previous gathering. No matter what season my family and friends look forward to sharing a homemade strawberry lemonade with seltzer with me. How I make my strawberry lemonade is with seltzer and to be honest I love my strawberry lemonade sweet and a touch of honey.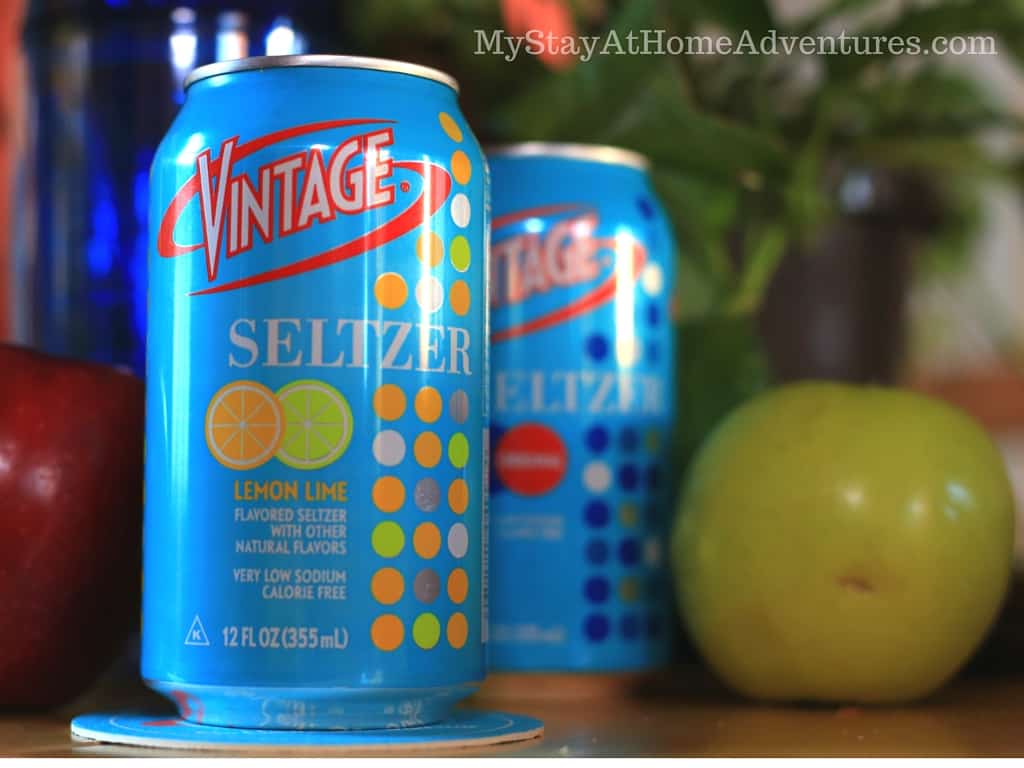 The choice of seltzer I used is Vintage Seltzer brand which you can found at your local grocery stores or local retailer. Vintage Seltzer is sold in 1 liter bottles and 12 packs of 12oz cans. To find a local store near you simply click here.
When I went out to purchase my Vintage Seltzer I found that the majority of my local stores carry the single Vintage Seltzer but had a small problem finding the 12 packs. This was due to store changing shelve locations at this time of the year, marking them down to a clearance price which cause not to have them or they were sold out!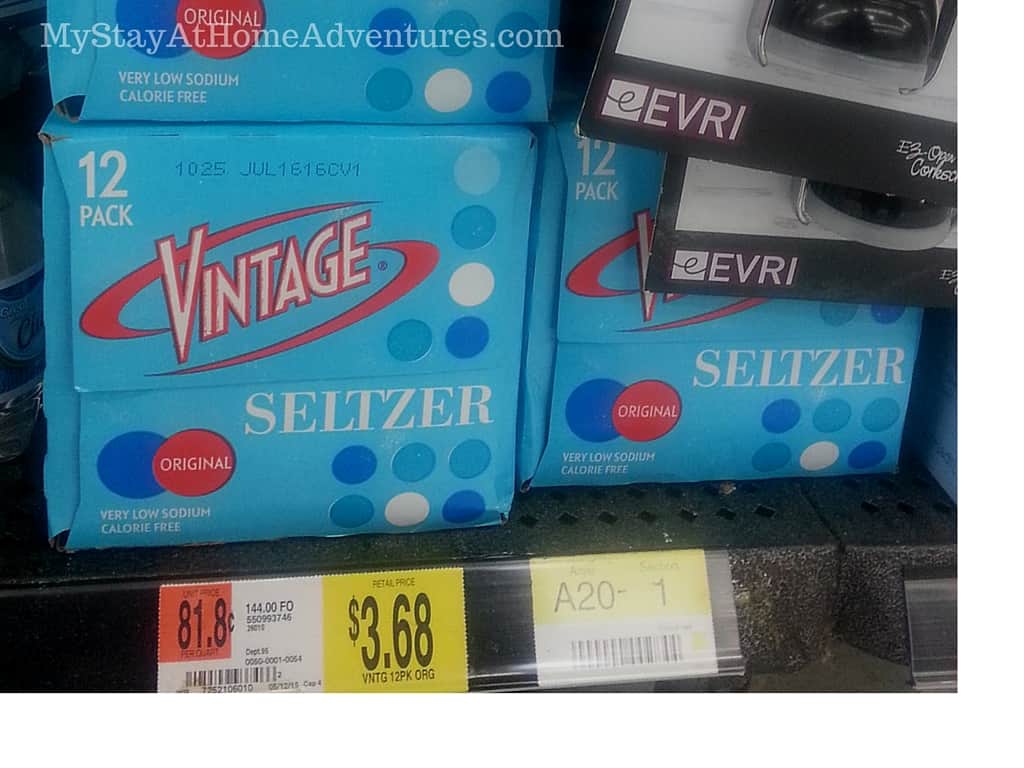 I also noticed when going to these grocery stores and retail stores that Vintage Seltzer 12 packs were retailing around $3.99 which is a great price for a product contain only 2 ingredients, carbonated water and natural flavors*.
*According to Vintage Seltzer the "natural flavors" may an essence, extract or oil from the natural fruit that is listed on the label.
Also know that Vintage Seltzer products are:
Made with Natural Flavors
A Gluten-Free Food
No Artificial Flavors
No Added Colors or Dyes
A Fat Free Food
No High Fructose Corn Syrup
No Sugar or Sugar-Free
NO FDC & Color
Calorie Free
Very Low Sodium–in some instances Sodium Free
Naturally Flavored
Natural Fruit Flavors or Made with Natural Fruit Flavors
Flavored Seltzer water
My local grocery store had clearance the 12 packs out only to bring them back a week later and adding more flavors. My local Walmarts only had 1 flavored 12 packs (Original) and that was it and almost sold out of all Vintage Seltzer. This isn't a major problem but something to take into consideration. I was shopping on a busy time of the year and it was good to know that not all local grocery stores or retailers will carry ALL flavors.
Back to the easy strawberry lemonade recipe is that you can use and create any flavor lemonade with Vintage Seltzers. For this recipe I used original flavor but you can make it and/or flavor it with Vintage other available flavors
Vintage® Seltzer is available in 10 flavors
Original
Lemon-Lime
Mandarin Orange
Lemon
Lime
Pomegranate
Seedless Watermelon
Raspberry
Raspberry – Lime
Wild Cherry
If you are wondering why I use seltzer instead of sparkling water is because seltzer has more of that fizzy bubble and sparkling water has a bit more flavor and less bubble. It's all about carbonation! We wanted more fizzy bubbles in our drinks!
Sparkling Strawberry Lemonade is wonderfully sweet, refreshing and bubbly. It is so easy to make and so affordable to make at home. To make this sparkling strawberry lemonade adult friendly you can add your favorite vodka as well.
This recipe makes 1 single serving. Due to how simple this sparkling strawberry lemonade recipe is you can make this in a pitcher and flavor it to your liking. You CAN'T mess this recipe up.
Sparkling Strawberry Lemonade with Seltzer
1 1/2 cup Vintage Seltzer Original
2 Tablespoon of powder lemonade
1 Tablespoon of sugar
3 spoon full of frozen strawberries
A dash of honey (optional)
Directions:
Pour Vintage Seltzer into a cup.
Add lemonade and sugar and mix.
Add frozen strawberry and stir.
Notes:
If you are going to use frozen strawberries with syrup reduce the intake of sugar as this syrup will have sugar as well.
If you use a bigger cup use the entire can!
If you use a lemon flavor seltzer simply use less powder lemonade.
Remember that this is made to your personal liking. Some people like it more lemony flavored and others like more strawberries. You can't mess this recipe up!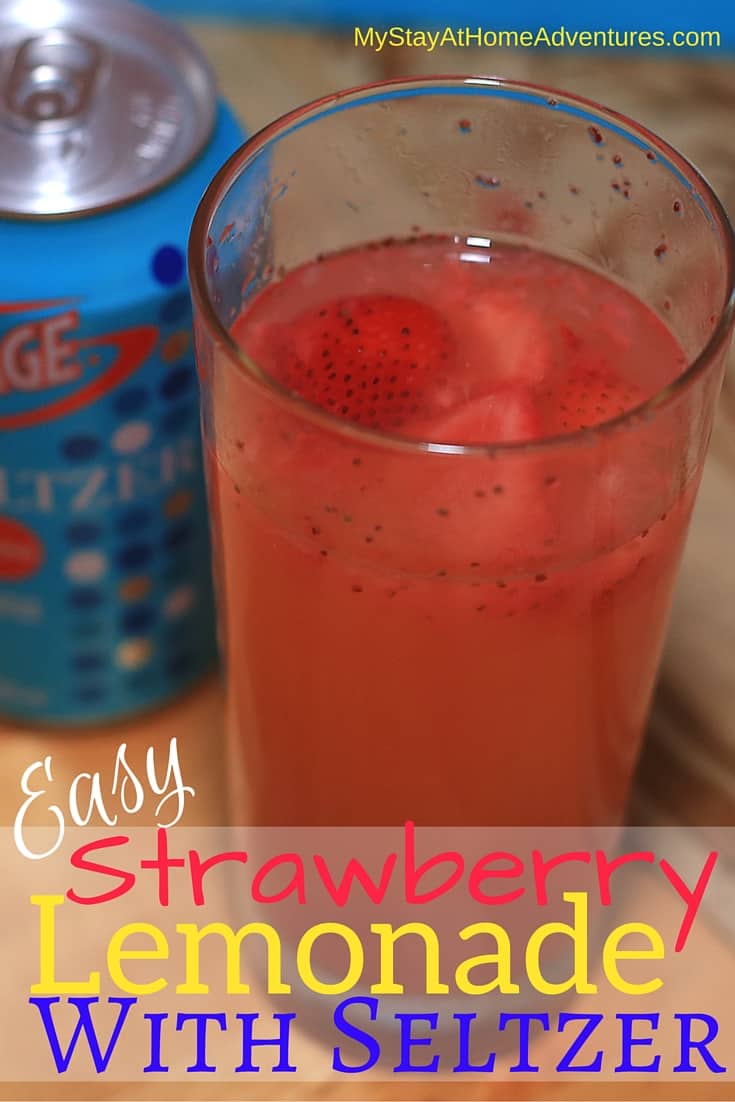 You can now save money on Vintage Seltzer with this $1.00 off coupon when you head over here! To learn more about Vintage Seltzer, recipes, contest sign up to their newsletter by clicking here!
Follow Vintage Seltzer on Twitter, Facebook, Pinterest and Instagram! Users who tag @DrinkVintage on Instagram will receive a $1 off coupon!"
I was selected for this opportunity as a member of Clever Girls and the content and opinions expressed here are all my own.
Easy Strawberry Lemonade With Seltzer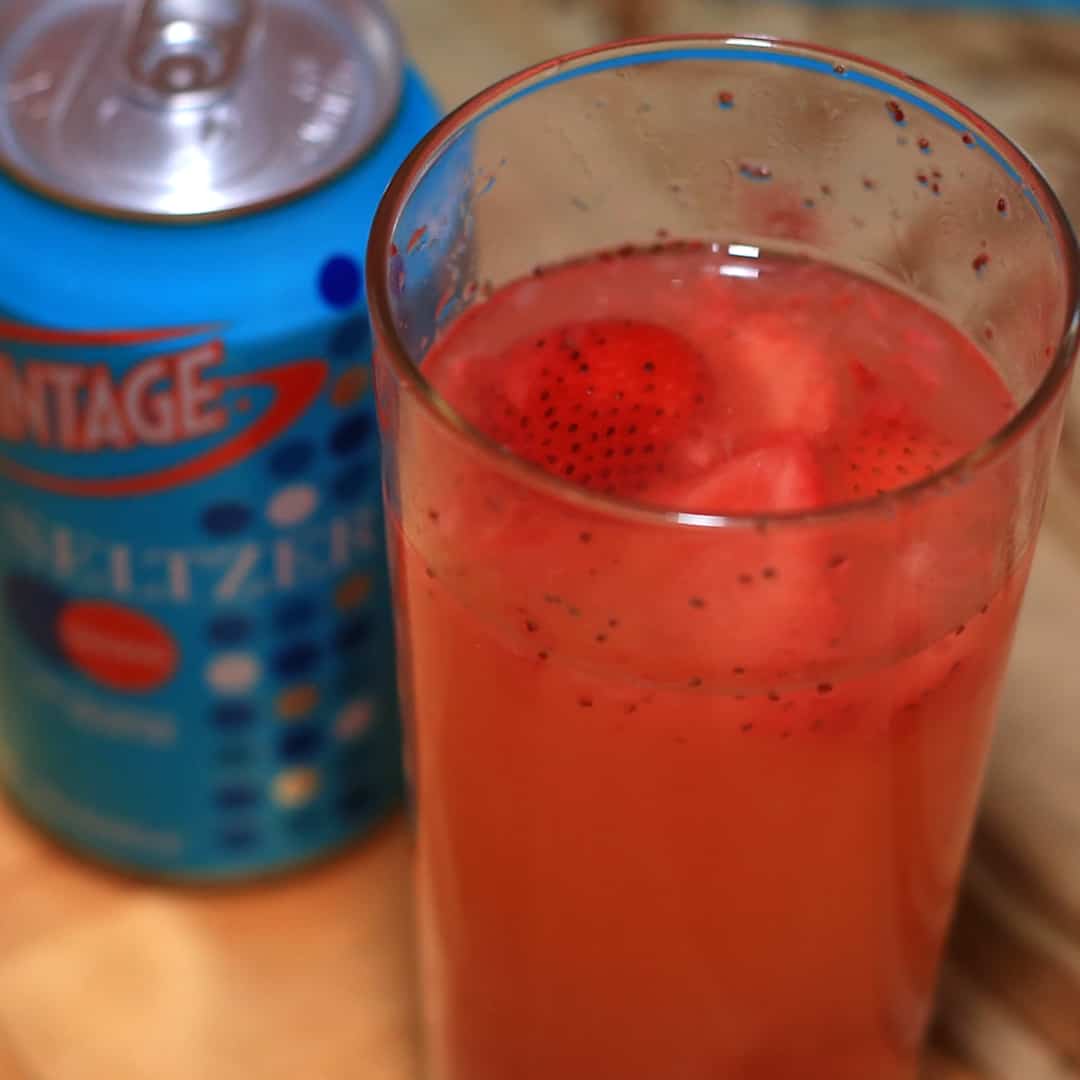 Ingredients
1 1/2 Vintage Seltzer Original
2 Tablespoon of powder lemonade
1 Tablespoon of sugar
3 spoon full of frozen strawberries
A dash of honey (optional)
Instructions
Pour Vintage Seltzer into a cup.
Add lemonade and sugar and mix.
Add frozen strawberry and stir.
https://www.mystayathomeadventures.com/easy-strawberry-lemonade-seltzer/
The following two tabs change content below.
Latina mom of 4 married to wonderful Greek gentleman. Living in southeast PA and trying to juggle family and a household while trying to earn an income from home. Follow my stay at home journey as I discover how to earn money and save money so we can continue to live debt-free.
Latest posts by Joyce @ My Stay At Home Adventures (see all)