Meal Planning Printables
This post may contain affiliate links which might earn us money. Please read my Disclosure and Privacy policies here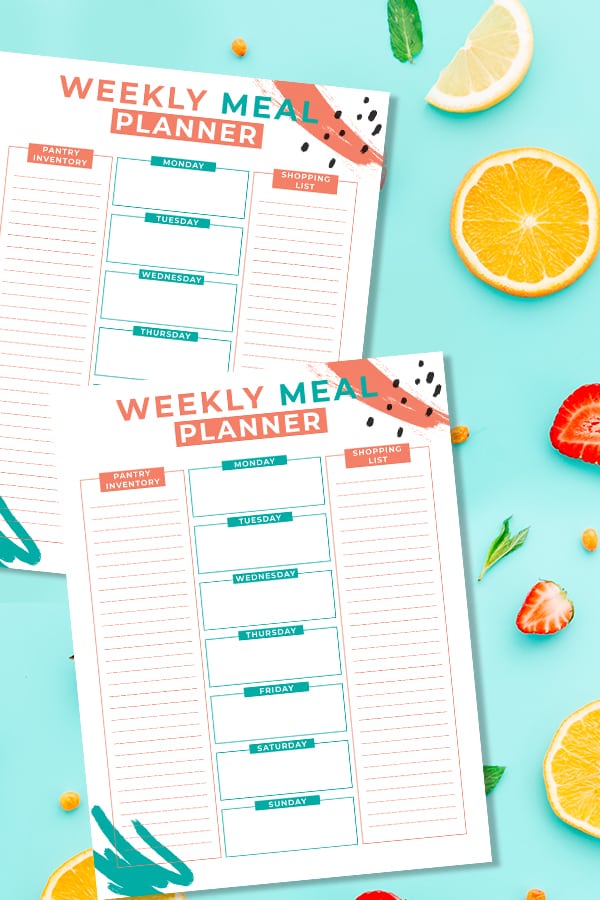 Looking for the best meal planning printable? How an editable meal planning printables?
A great way to save money on food is to avoid overspending money on groceries.
To create meal plans for a week, for two weeks, even a month. They keep you organized and helps you save time in the kitchen.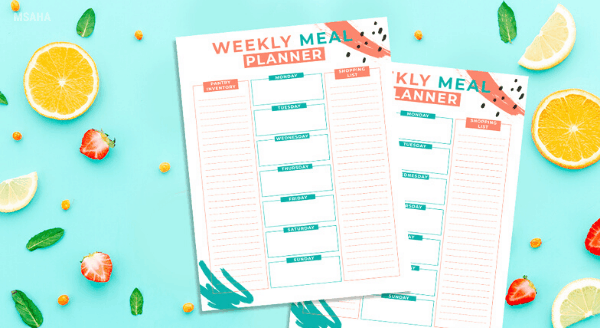 If you are not sure how a meal plan works and benefits you continue to read.
4 Steps to Meal Planning for A Busy Mom
What I like to do once a week is start my week on Sunday and make time to plan my week. Below are steps to show you how to create a weekly meal plan that will help you reduce the stress that comes with daily meal planning and will help you save money as well.
Check your Inventory
Do you love going to the store and guessing on items you might or might not have? Only to find out that you did have the item or didn't have the time causing you more stress?
You need to do an inventory of your pantry, fridge, and freezer and find out what you already have or don't have.
What I do is that on Sunday I look through my pantries and freezer and go over my inventory list. The good news is that you can do an inventory once a month and use that list to check off items or add items to make it easier.
Add the description of the items, the quantity, and expiration dates and use this inventory list to help you create a meal plan for the week.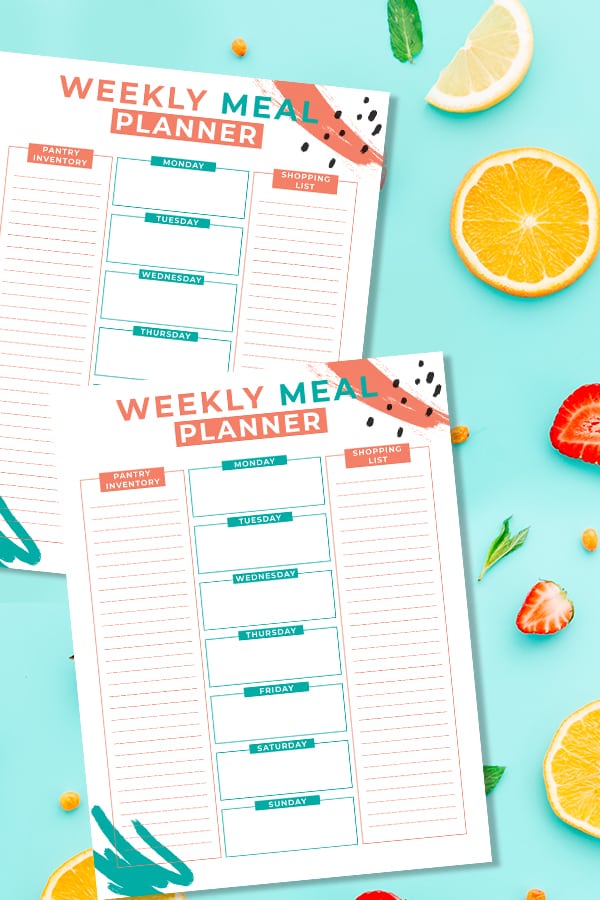 Look at the Sale Ads
Every week stores have sales and they offer a sale ad showing you their latest sales. You can find their ads by visiting the store, newspaper, or online. You will take the ad of your favorite store or stores you love to shop and look at your inventory sheet to see what you already have.
I write down ideas of meals I would like to create and if you want to create a no-fuss meal plan then this is the time to write down your ideas.
Look for Coupons and Rebates
After you have writing down your ideas search for coupons and rebates to see if you can maximize your savings on the items you need.
In this post, you already have promo codes and coupons to help you save money on the items I have used in my meal plan.
Create a Shopping List
Now you have looked at your inventory sheets, written down your ideas and looked to see if coupons and rebates are available you are going to create a shopping list that you will take and follow when you go grocery shopping.
Using a shopping list will help you stay focus and will reduce the chances of your overbuying items you don't need and therefore reducing your chances of wasting money.
A shopping list makes your shopping trip less stressful because you already know what you need and you don't have to guess or waste time looking for items.
That's it!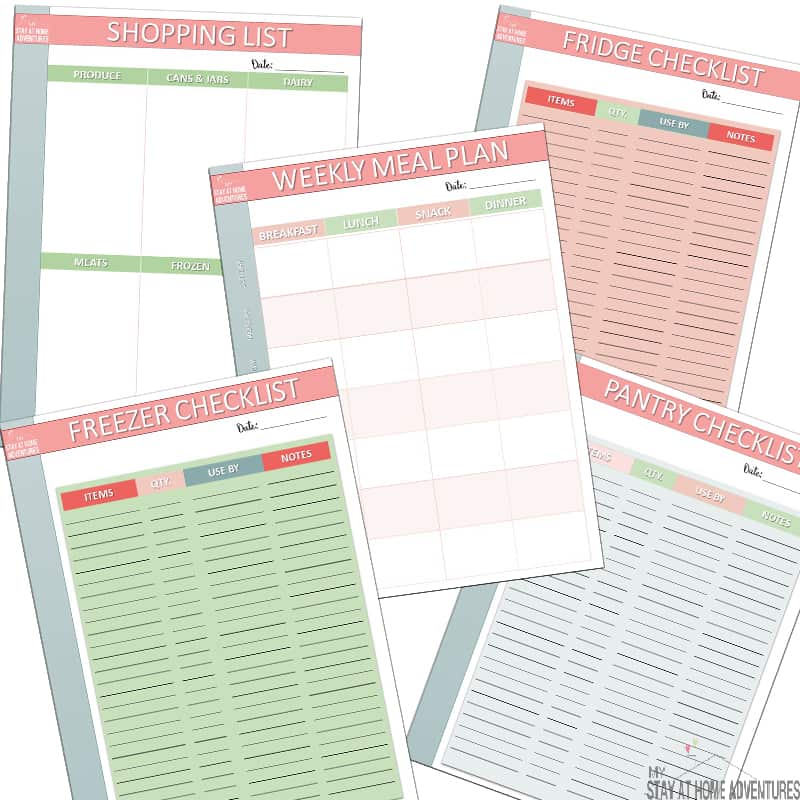 How to use our Meal Planning Kit
Watch the video below to see how our popular meal planning kit printable works.
Download these free Meal Planning sheets that will help you get planning your next weekly meal plan.
This is how you do meal planning for busy moms and not worry about creating meals in a hurry for the rest of the week. It takes planning but once you continue to do it, it will get easier to do.
Want any more meal planning printables? Join find more in our subscribers' library.
Your turn: You read about meal planning for a busy mom and now we want to know what are your thoughts or tips about it? Share them with us.