26 Delicious Recipes Using Luncheon Meat
This post may contain affiliate links which might earn us money. Please read my Disclosure and Privacy policies here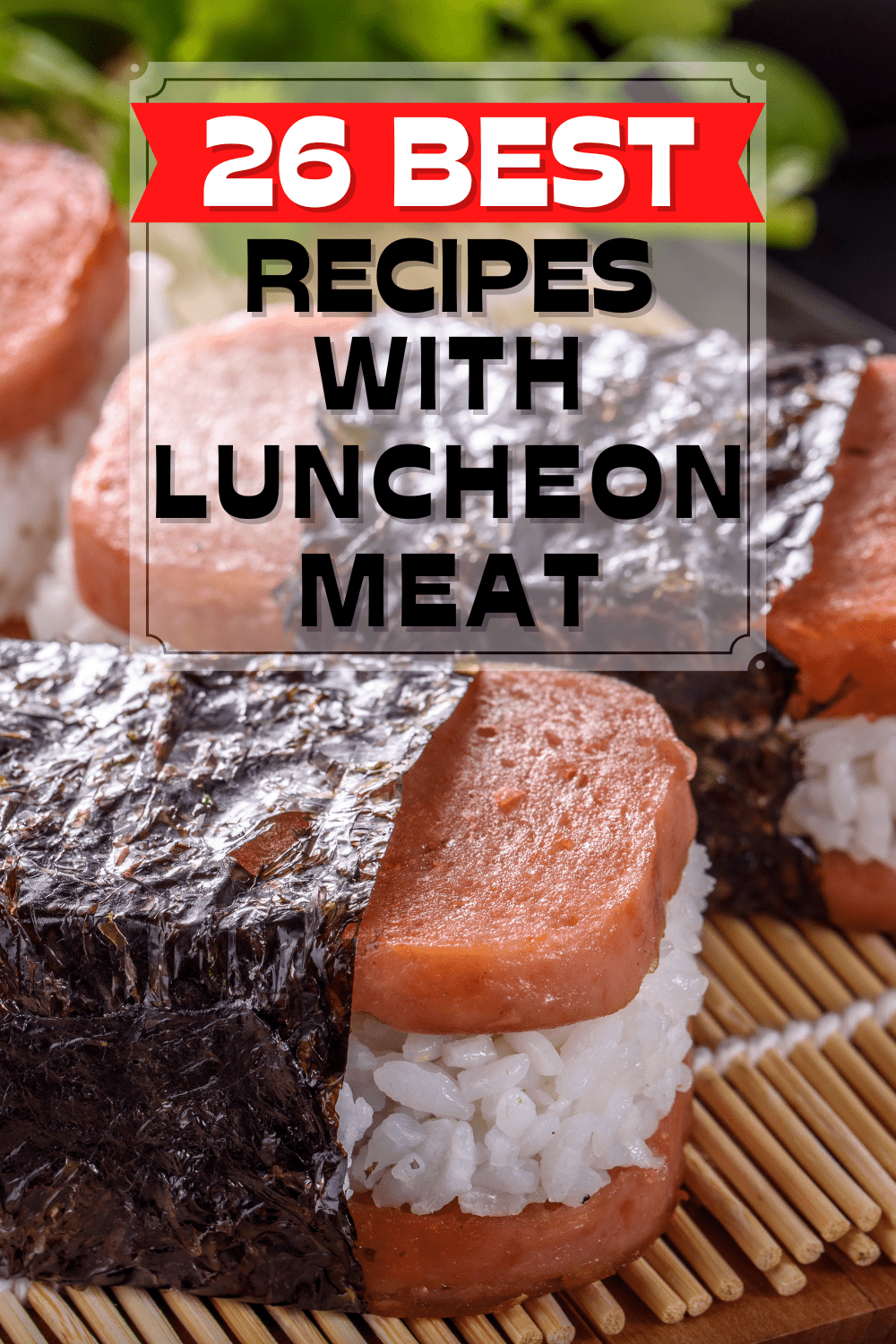 Jamonilla, or canned meat, is a unique and flavorful ingredient that can be used to create an array of delicious recipes. Whether you're looking for an appetizer, main course, or dessert, Jamonilla can be added to any dish to give it a hint of sweetness and just the right amount of salty goodness.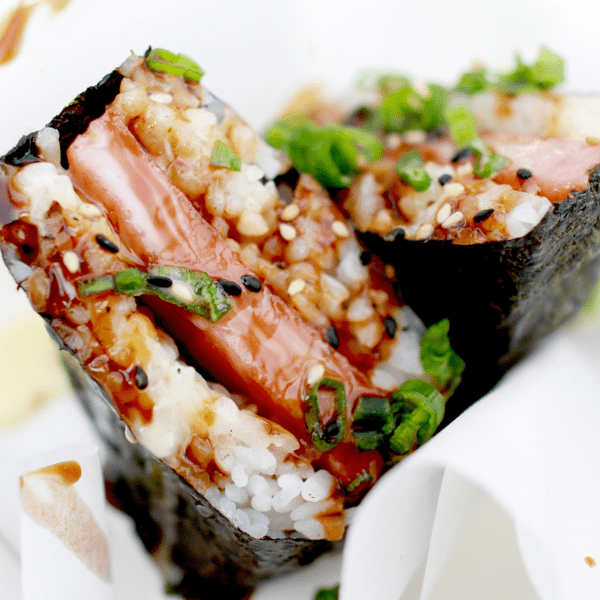 With Jamonilla as a base for your recipe, you can explore all kinds of flavor combinations and create something entirely new.
Here are some ideas.
Luncheon Meat Egg Roll
If you're tired of the usual breakfast fare and are looking for something new and exciting, it's time to try the luncheon meat egg roll. This delicious twist on classic breakfast food will wake up your taste buds and give you the energy you need to start your day.
Spam Musubi
Spam musubi is best eaten alone, for supper, lunch, or as a fast snack. It's a great snack when you're feeling a little indulgent because it's quick to make. You may serve it with vegetables or anything you like to round it up.
Crispy Spam Steak
Crispy Spam Steak is also delicious with scrambled eggs. While luncheon meat might sometimes be overly salty, serving it with eggs balances the flavor. It'll also go well with a cup of coffee or hot chocolate.
Luncheon Meat Fried Rice
Luncheon Meat Fried Rice is a great way to use up leftover rice and ingredients from the night before. This is a stand-alone breakfast or merienda; no extra meals are required to accompany this fried rice. Luncheon meat is used in this fried rice dish.
Spam Tacos
If you're tired of the same old tacos, it's time to switch things up with Spam tacos. Yes, you read that right- Spam. Don't let its reputation fool you because this canned meat is a game-changer when it comes to creating unique and delicious taco fillings.
Luncheon Meat Carbonara
Luncheon Meat Carbonara is a delicious twist on the classic Italian pasta dish that has been enjoyed by millions around the world for decades. Adding luncheon meat, also known as spam, brings a unique twist to this beloved recipe that will impress your friends and family.
Spam Burgers
These delicious sandwiches are made with canned Spam, a versatile meat product that has been a pantry staple for generations. Whether you're pressed for time or just craving something savory, Spam burgers are the perfect solution.
Spam Fritters
Spam fritters are a classic example of comfort food. These tasty treats are made from chopped-up Spam mixed with flour, baking powder, eggs, and milk to create a thick batter. The mixture is then fried until golden brown on each side.
Spam and Kimchi Rice
Spam and kimchi rice go surprisingly well together! When added to kimchi rice, spam provides an extra layer of saltiness and umami flavor that takes the dish to the next level.
Spam Katsu Sando
Katsu Sando is a Japanese sandwich made with thick, meaty pork katsu. We used SPAM instead of pork. Before cooking it, it was dredged in flour, egg, and bread crumbs. Then it's turned into a sandwich and seasoned with katsu sauce and shredded cabbage.
Enchilada with Pork Luncheon Meat
Enchiladas are a popular Mexican meal recognized for their distinct tastes and ease of preparation. Originally, an enchilada was a tortilla wrapped around meat, cheese, and veggies. Enchiladas may be made in a multitude of ways, and the filling can be made with nearly anything.
Luncheon meat masala
This spicy, intensely savory side dish packs a punch, whether paired with a milder, tangier sauce or simple white rice. After cooking for some time, the luncheon meat absorbs the seasonings and takes on a pillowy texture. Serve with a crisp veggie or raita for a complete dinner.
Monggo with Spam Chowder
While you may certainly save the time required to prepare this thick version of the monggo, the taste will be the decisive factor once you take a bite. Scoop it on top of rice or eat it on its own like chowder with some saltiness for a substantial dinner, either way.
Spam & Egg Deopbap for One
This Spam deopbap is cooked with soft onions in a sweet, salty broth, which is complimented by the Spam's moderate spiciness and fattiness. We prefer to make this really onion forward by adding onions, whose freshness perfectly offsets the Spam.
Caramelized Spam Benedict
This caramelized Spam and eggs dish will get you out of bed on the right side of the bed. Furikake and fried garlic bits brighten up your eggs and elevate your Spam with a soy sauce and sugar caramel coating.
Fried Noodles with Spam
Fried noodles with spam is a delicious and satisfying dish that is perfect for any time of day. This fusion cuisine combines the taste of crispy egg noodles with the salty and savory flavor of canned spam, creating a unique and tasty combination that will leave you wanting more.
Spam Fried Potatoes
The best part about spam fried potatoes is how versatile it is. You can enjoy it on its own as a filling breakfast meal or use it as a side dish to accompany other breakfast favorites like scrambled eggs or pancakes.
Spam Ramen
Spam Ramen is the latest food craze that has taken the world by storm. This popular dish is a combination of two things – packaged ramen noodles and canned Spam. It may sound strange to some, but it's a surprisingly tasty and easy-to-make meal.
Spam Spaghetti
If you're looking for an easy, budget-friendly meal that is both delicious and versatile, look no further than Spam spaghetti. This classic combination of canned meat and pasta may not sound like the most appetizing dish in the world, but trust us – it's surprisingly tasty.
Rice with Spam
Get ready for a delicious and easy dinner with this Instant Pot Spanish Rice with Spam (Arroz con Jamonilla)! This one-pot meal comes together in no time, making it the perfect option for busy days. With a blend of traditional flavors and pantry staples, you can have a flavorful and comforting dish on the table in no time.
Sandwich de Mezcla
Make your taste buds jump for joy with this Sandwich de Mezcla! It is a traditional Mexican sandwich that is packed with flavors and will quickly become your favorite. Made with fresh ingredients, it has a wonderful combination of sweetness, spice, and sourness that will tingle your tongue.
Bacon-wrapped spam bites
Treat your friends and family to these Bacon Wrapped Spam Bites! An easy combination of salty bacon, creamy cheese, and spicy jalapeño peppers will make this treat the star of your next gathering. This quick-to-make appetizer is mess-free and always a crowd-pleaser.
Spam Mochi Waffles
Experience the savory and sweet combination of Spam Mochi Waffles! A twist on classic waffles, this recipe combines the salty taste of spam with the soft texture of mochi for a delightful snack or breakfast. Top it off with ice cream, fruit, or enjoy it as is – either way, you won't get enough!
Mac and spam
Enjoy a nostalgic and comforting bowl of Spam Macaroni and Cheese! A family classic, this recipe combines all the best flavors – creamy cheese, gooey pasta and salty meat. Best of all, it's ready in less than 30 minutes. So throw together this easy meal for your next weeknight dinner or party dish – everyone will love it!
Spam soup
Upgrade your dinner menu with this delicious Korean Potato and Spam Stew! This hearty stew is packed with flavor from a mix of sweet potatoes, onions, garlic, carrots and spam. It's easy to make and perfect for those who want something new and exciting for dinner.
Spam kimchi jjigae
Try this Easy Kimchi Jjigae and kick your dinner up a notch! This comforting and flavorful stew is made with kimchi, pork belly, tofu and shiitake mushrooms. It's a spicy yet savory dish that will warm the soul and fill your stomach. Make it for lunch or dinner – you won't be disappointed by this delicious Korean stew!