25 Outdoor Porch Plant Ideas To Beautify Your Space
This post may contain affiliate links which might earn us money. Please read my Disclosure and Privacy policies here
When the weather warms up, you'll be spending more time outside, and it'll be much more enjoyable with the vibrant color, scent, and beauty that plants bring to your porch. Plants can help to make an outside space feel more inviting. Before you even go inside, the perfect plants will add a little vibrancy to your home. Here are outdoor porch plant ideas to get you motivated to improve your entryway.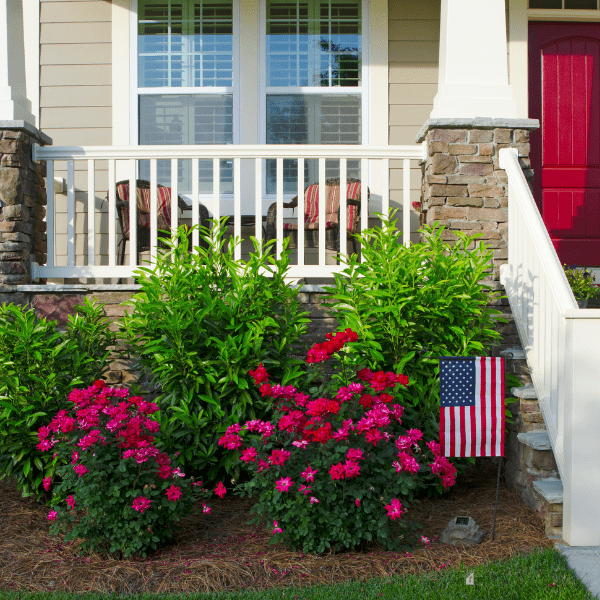 What are the best low-maintenance outdoor plants?
Low-maintenance plants make gardening easier. Simply plant and watch your garden thrive year after year as it blooms. Here are some of the best:
Shasta daisy
Large white blooms linger until early fall on this classic perennial. Shasta daisies prefer soil that drains well. A low-maintenance plant that also makes wonderful cut blooms!
Catmint
From April through October, catmint produces clusters of blue blooms. Give it the freedom to spread because it grows tall and vigorously. Once planted, it is drought tolerant. It will attract hummingbirds and butterflies if planted in full sun to part shade.
Persian shield
This is the plant for you if you're looking for a hardy plant that can grow in the north or south, in the sun or the shade, on a garden bed, or in a container garden. This vibrant, leafy plant is not only hardy, but it also stands out in the garden.
You might like these posts:
Hosta
Because leafy hosta plants can grow practically anyplace, they're an excellent choice for yards with a lot of shade. Simply water it in the morning to keep its leaves from scorching, and hydrate it as needed throughout the day.
Petunia
They require at least five to six hours of good sunshine per day to thrive, and they thrive even more when grown in full sunlight all day. Many petunia types will survive even if the soil is poor and their watering requirements are low.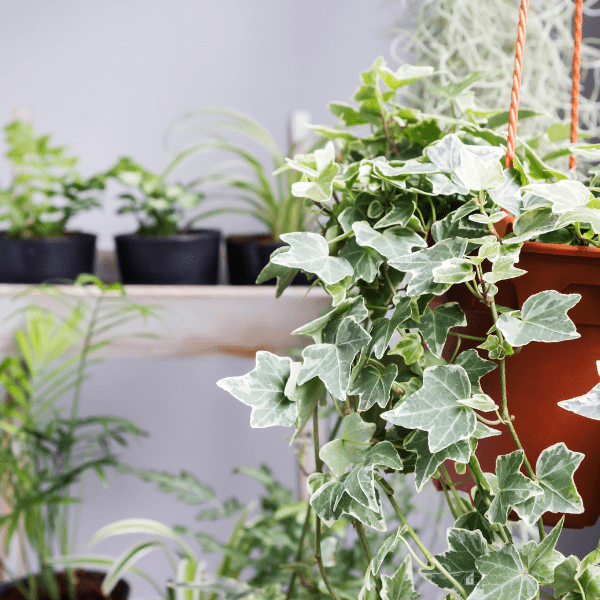 What plant is best for the front door?
Here are some of the most popular front door plants to brighten up any entranceway.
English Ivy – If you have a shady entry, English ivy is a terrific choice for a trailing plant to frame your front door, whether you plan to hang it or let it trail upwards from a pot or a window box.
Cactus – It would look wonderful outside your front door if you lived in a hot, sunny area. They thrive in the heat, and they don't require much watering.
Boxwood topiary – They can be short and bushy or tall and decoratively trimmed. They're very low-maintenance and do well in chilly climates.
Wax begonia – It blooms in pink, crimson, and white and is a hardy plant that can tolerate partial or full sun—just keep it out of direct sunlight.
Bird of paradise – A bird of paradise plant will give your entrance a tropical feel. They may thrive in the sun or the shade, but if you acquire an orange bird of paradise, you'll want to place it in bright sunshine to maximize the blossoms.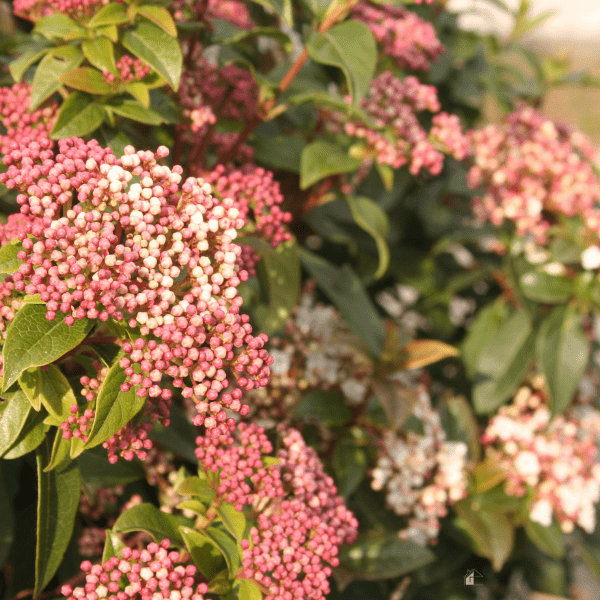 What plants are good for pots all year round?
Pots and containers offer a lot of freedom to the gardener, and they're a terrific way to experiment with planting and design. These are the best plants to grow in pots and containers for year-round color and interest.
Pittosporum tenuifolium – Rich mahogany leaves emerge a beautiful white color before darkening on this lovely evergreen shrub. It'll need a sheltered area in the winter because it's a little fragile.
Japanese skimmia – This male variant has glossy evergreen leaves and a profusion of small redbuds in the winter that open to pinky-white flowers in the spring.
Hebe – Many hebes can be grown in pots since they are compact. When the weather is mild, they have evergreen leaves and blossoms that endure far into autumn and even winter.
Buddleia 'buzz' – Buddleias of the 'Buzz' series are compact, making them ideal for growing in pots. While they don't flower all year and must be cut back in the spring, they can produce a perennial show that can be complemented with other plants that bloom at different times of the year.
Fountain grass – It is quite spectacular. Grow it in large pots with alliums for a dramatic look, or use it alone to make a statement.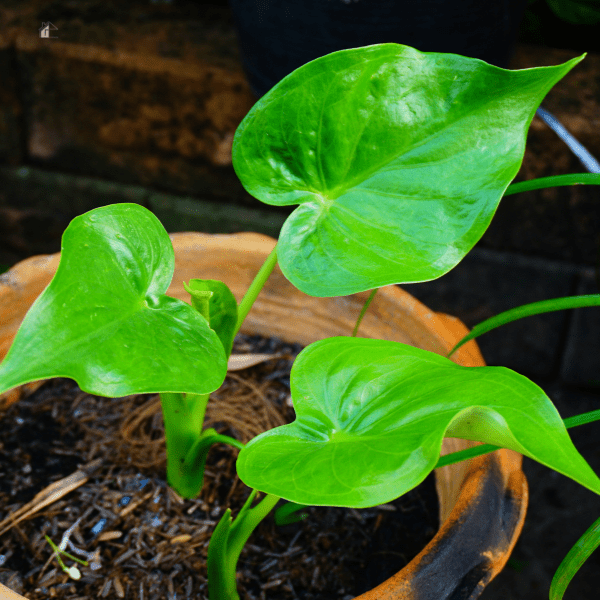 What flowers are good on covered porch?
The porch is a great location to relax and socialize with friends and family. You can liven it up with a few plants, but what are the finest plants to grow under a covered porch? Here are several examples:
Succulents – Many succulents could thrive under direct sunlight. Some may burn to a crisp if left in the strong afternoon sun. These are especially good for growing under a covered porch in the summer.
Elephant ears – Sometimes known as taros, resemble tropical woods with their luxuriant leaves and will add drama to your pots and patio. The majority of them are identifiable by an arrow or huge heart-shaped leaves.
Coleus – They are all-seasonal plants that can thrive in either the shade or the sun, providing you plenty of options.
Begonias – Tuberous and fine-fibrous begonias are available. They both prefer low light and well-drained soil, so they're ideal for growing under a porch.
Wishbone flowers – They're a great way to add some life and color to your covered porch. The trumpet-shaped blooms are available in a variety of colors.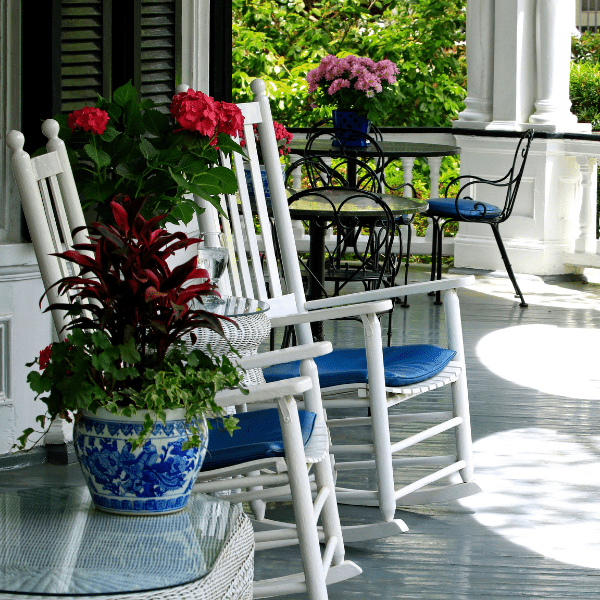 Top 5 popular plants
Here are five of the most popular porch plants to make the most of the nice weather days no matter where you live.
Mandevilla – A lovely flowering vine that requires support from a trellis. It blooms all season long with little maintenance, and in chilly locations, when nighttime temperatures drop below 50 degrees, you may bring it inside for the winter.
Snake plant – Noted for its ability to purify the air. It requires medium to strong indirect light to grow, and the soil must dry completely between waterings.
Marigold – Appears in a rainbow of hues. They can withstand the heat, last till the ground freezes, and look lovely in beds or containers without your help.
Pothos – Will survive even if you neglect to water it. It prefers low to medium indirect light and likes the soil to be dry before adding more water.
Lavender – Features lovely purple spikes and silvery foliage; once planted, it's drought-tolerant.