Do you see visions of green, rainbows and pots of gold? It must mean that St. Patrick's Day is near! There are so many fun traditional foods for St. Patrick's day and one of those is corned beef! The Irish do love their beef and potatoes…well, who doesn't love beef and potatoes, right? I have rounded up a whole slew of recipes that include corned beef. Who knew there were so many ways to cook with corned beef!
12 Ways to Cook With Corned Beef
Corned Beef and Cabbage is a very traditional meal and can be a real comfort food for people who love it.
The only thing better then Corned Beef and Cabbage is to make it in the crock pot!! This Crock Pot Corned Beef and Cabbage is easy peasy!
This homemade Corned Beef Hash looks amazing and is perfect for any meal of the day.
Corned Beef Pasties sound great and are perfect for a grab and go lunch. I like how you can use canned corned beef or leftover corned beef if you have it.
How about a Reuben Fry Basket? It is full of sweet potato fries covered in corned beef and sauerkraut. Yum!
Leftover corned beef is the perfect addition to this Corned Beef Strata.
Corned Beef & Mozzarella Twice Baked Potatoes sound like a heavenly meal all in one.
This Simple Reuben Pizza will have corned beef lovers swooning with all that meat and melty cheese.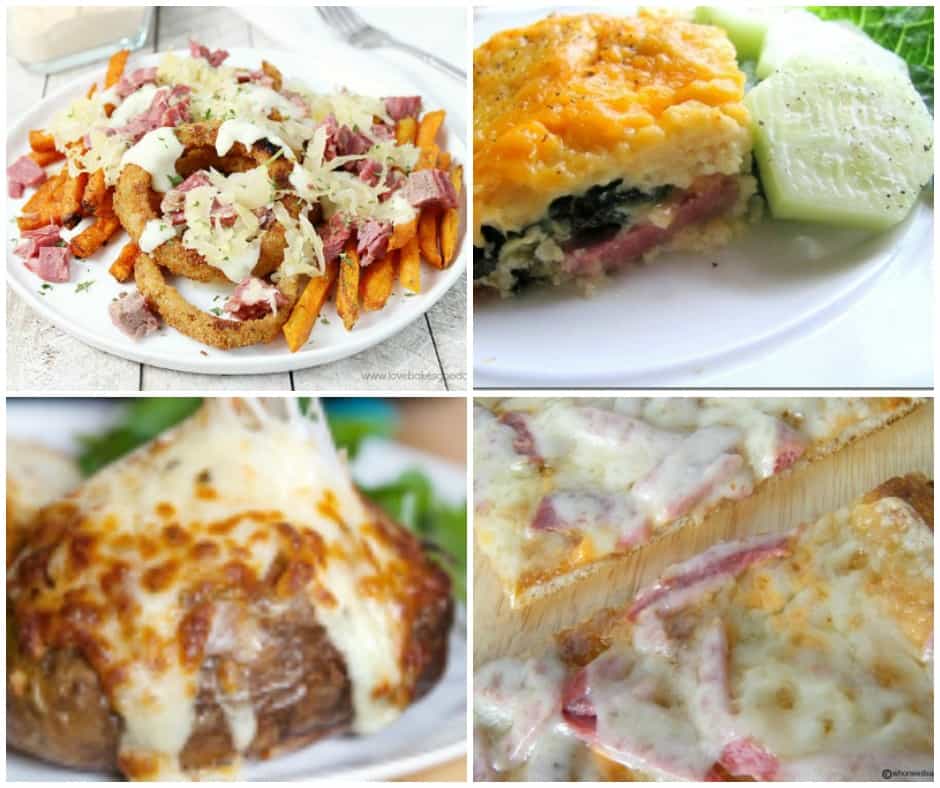 I love the simple yumminess of a fritter and these Corn Beef Fritters don't disappoint.
Hot Reuben Cheese Dip is perfect for parties and is full of corned beef!
Lunch will be perfect if you make these Reuben Sliders with Homemade Russian Dressing.
Corned Beef and Cabbage Rolls are a great spin on an Irish favorite.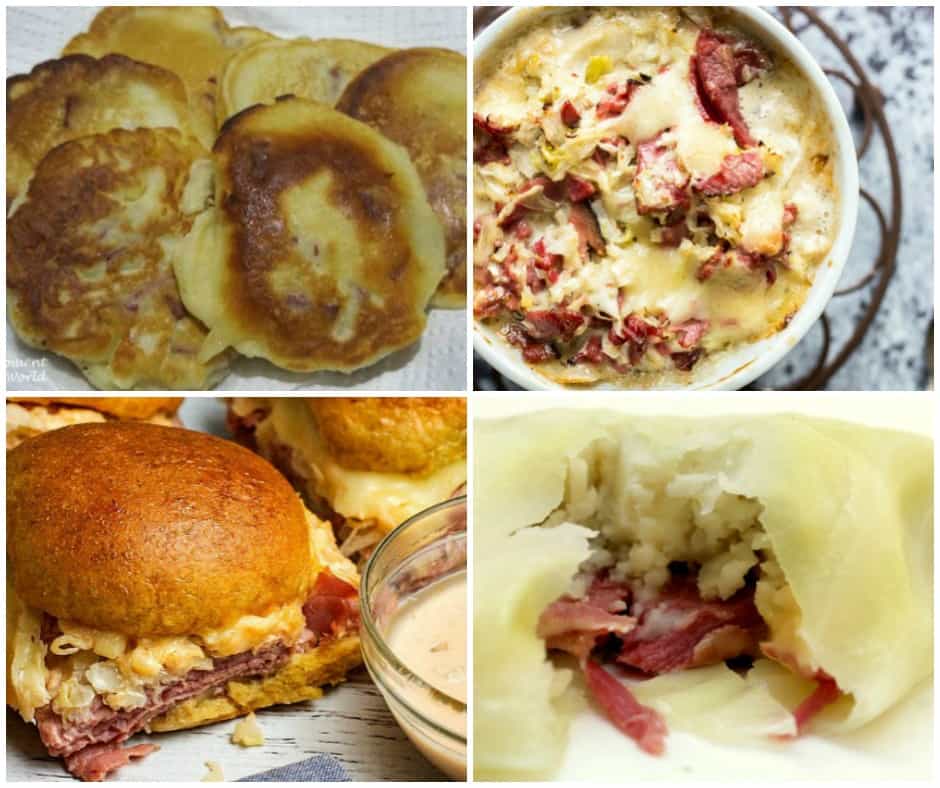 Which Corned Beef Recipe is Your Favorite?
I will definitely be on the lookout for sales on corned beef so I can get to cooking up these amazing recipes. Which corned beef recipe is your favorite? If you still need some decor ideas for St. Patrick's Day be sure to check out all the delightful St. Patrick's Day Wreath ideas and St. Patrick's Day Garlands!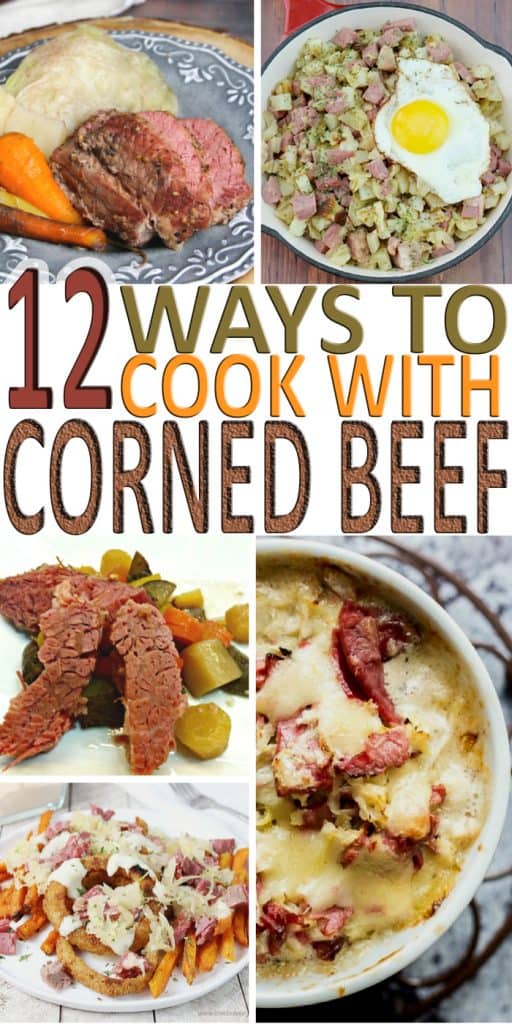 Check out these recipes:
The following two tabs change content below.
Jamie is a busy, married, mother of four from a small town in Kansas. She is a registered nurse who works part-time outside the home. The rest of her days are spent blogging, chasing around her four kids ages 2, 9, 13, and 17, scrapbooking, cooking, reading, traveling, trying out DIY and more! She is working hard to recapture the JOY in life! Check out her blog Life Is Sweeter By Design and learn more about this amazing family.